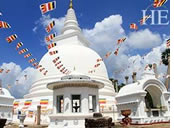 A Gay Travel Sri Lanka Cultural Tour. Enjoy timeless ruins, welcoming people, oodles of elephants and the famous Ceylon Tea Trails. This is a magical travel experience to the amazing country that is Sri Lanka. We will do our best to uncover all of her ancient secrets (and there are many) in an epic trip across misty mountains and tranquil lakes while exploring wildlife preserves and Buddhist Temples.
With a history expanding over 3000 years, Sri Lanka holds some of world's most ancient cities with once-glorious palaces, temples and monasteries. Many of these intricately carved stone structures are surrounded by centuries of undergrowth, but are now waiting to be uncovered in the lush jungles, and uncover them we will! This mysterious land is filled with wonders and wildlife, tea and temples, plantations and pachyderms, and UNESCO World Heritage sites galore! Among our unique lodgings are colonial tea plantation houses surrounded by vast hillsides of tea bushes. We will expand our minds and our hearts as we travel back in time to the fascinating land that is Sri Lanka!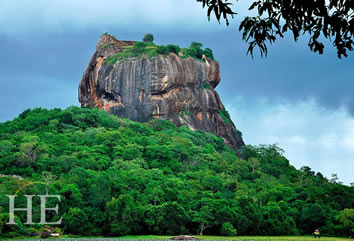 • Discover the hidden secrets of ancient Buddhist temples
• Frolic with baby elephants in a sanctuary
• Visit spice farms and sip tea reserved for royalty
• Explore the legendary Ceylon Tea Trails and visit with locals
• Shop in world famous bazaars
• Enjoy a jeep safari in a national park teeming with wildlife
• Marvel at the world's oldest tree and learn it's relationship to Buddha
• Ride on what's considered by many to be the most beautiful train route in the world
• For those of you who want to keep the adventure going, we invite you to join us on our extension to the amazing Maldive Islands!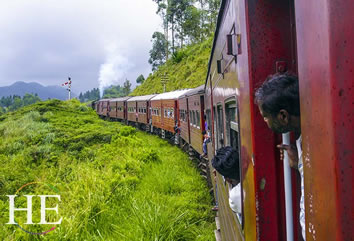 Day 1 - Welcome to Sri Lanka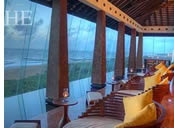 Sri Lanka, the tear-shaped island off the southeastern coast of India, is remarkable in its richness and beauty. From mountain ranges dotted with plantations cultivating Ceylon's famous tea to the beautiful Indian Ocean coast, it is a delight for the eyes. Culturally, Sri Lanka is rich with dance, music, and art: each day is a public parade of color, music, and imagination: masked dances, processions of elephants, and locals dressed in brilliant hued saris and adorned with jewels and dyes. We invite you to Sri Lanka, a place like nowhere else in the world!
Upon arrival, you will be met at Bandaranaike International Airport by our representative and transferred to our comfortable hotel in Negombo to get settled. Tonight will be on your own after a long day of traveling.
Day 2 - Journey to Pinnawala Elephant Orphanage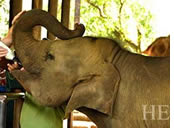 Sri Lanka is well known for it's large elephant population, and today we are in for a special once in a lifetime experience, a visit to the world-renowned Pinnawela Elephant Sanctuary. After breakfast at our hotel, we will head to Pinnawala Elephant Orphanage, a 25-acre coconut property. We will witness baby elephants being bottle fed and freely wandering around, enjoying life. Since 1975, these orphaned and sometimes three-legged animals have been cared for at this facility. They spend their days being feed and enjoying bathes in the river.
Our journey then continues to Anuradhapura. Along the way, we will visit a coconut plantation and experience the agriculture and operations of the area. Coconuts are the livelihood of most Sri Lankans.
After a full day, we will spend the evening getting settled into our relaxing resort and spa hotel. Our Welcome Dinner this evening will be an exquisite BBQ at a local rice field.
Day 3 - Anuradhapura by Bicycle (optional)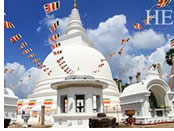 Today we will explore the first capital of Sri Lanka, Anuradhapura, one of the oldest civilizations in the world boasting 113 kings and spanning 1300 years. The sapphire of its crown is certainly the Sri Maha Bodhi, the sacred Fig tree said to be grown from a sapling from the famous tree under which the first Buddha became enlightened. It was planted in 288 BC and is the oldest living human-planted tree in the world with known planting date. Take some deep breaths and maybe even let out a relaxing "Ohm" or two...
Day 4 - Hiriwadunna Village / Minneriya

This morning we will drive through rural villages and experience the authentic lifestyles of the locals. We will have the opportunity to enjoy a traditional lunch hosted by a local farming family. Hiriwadunna is a scenic village with unpaved gravel paths and laid-back village folks. The local is perfect, as it is shaded on either side by dry zone shrub forest and enriched with red soil which contrasts beautifully with the indigo reservoir. The area is full of cormorant trees and wildflowers that attract gorgeous butterflies and dragonflies. As we walk further down the path we will spot the Sigiriya rock fortress which appears in the vicinity of the silent and still waters of the reservoir.
Since we have water, we will jump onboard a catamaran and go for a ride on the reservoir. We'll enjoy a cup of Ceylon tea on a local farm and even take a ride in a bullock cart, transportation that is centuries old and still in use today!
We will spend the rest of the day exploring Minneriya, an elephant sanctuary that spreads over 8800 hectares! Herds of deer and ample birdlife can also be seen, but the spotlight remains to be the swaying trunks of the herds of elephants.
Day 5 - Time Travelers Wanted...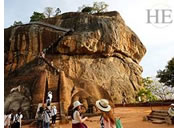 Today we go back in time with a visit to the 5th century rock citadel of King Kasyapa and the UNESCO World Heritage Site Sigiriya. As we step through the gigantic 'Lion Paws' we will marvel at the symmetrical royal gardens below and walk past the many frescoes and works of art, taking in the absolute splendor that causes many to refer to this as the mythological 'City of Gods'.
On to a spice plantation in historic Matale, where we will observe the therapeutic values of spices over a refreshing cup of herbal tea!
Tonight, we stop in Kandy, a small lakeside town cradled by misty mountains and home to the Temple of the Tooth Relic, another UNESCO World Heritage Site where an actual tooth of Buddha has been carefully preserved for centuries! Afterward, we will wander through the streets and markets before taking in a cultural show featuring traditional music and drumming, showcasing the rich and vibrant culture of Sri Lanka.
Day 6 - Peradeniya Botanical Gardens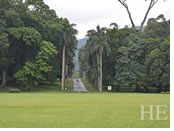 We start our day blissfully exploring the Peradeniya Botanical Gardens, originally a pleasure garden for Royalty with 147 acres of magnificent pavilions, manicured terraces, giant trees, and even an orchid house.
Up next we will drive through lush tea lands and misty mountains on an epic adventure from Peradeniya to Hatton. It's colorful, as we follow one-lane roads that meander between vast hillsides of tea bushes to our home for the next two nights, Ceylon Tea Trails plantations! Our rooms will be in colonial plantation houses, including gourmet meals in the grand dining room or on an outdoor terrace with views of the surrounding fields and mountains.
Day 7 - Relax, Relax, Relax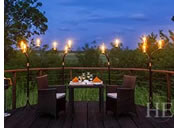 Today, there will be plenty of free time to explore the lush surroundings of our cottages nestled in the misty mountains of beautiful Sri Lanka. Unwind, discover, have a spa treatment, enjoy a tour of the tea plantation, take a mountain walk, or hop on one of the lodge's mountain bikes to explore the paths winding among the rows of tea plants. There are a variety of optional activities you can choose from today if you wish. (Optional items cost not included in tour price).
Day 8 - White-Water Rafting (optional)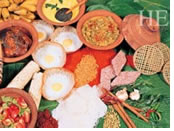 Off to Weligama today with a stop for white-water rafting in Kitulgala for those who are interested.
As we arrive at our Resort and Spa; you will have the evening at your leisure. However, we will meet up for dinner.
Day 9 - Galle City Tour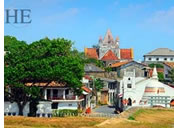 Today we start off with a city tour of Galle, the epic Southern capital, where Dutch architecture meets a tropical setting. We will walk the Dutch-haunted streets listening to the creaks of wooden saloon doors and observe how European architecture mixes with South Asian traditions today. Within the fort, we'll observe the "old gate" carrying the British coat of arms. Perched on the gate is the Zwart bastion – the oldest of all – and the lighthouse standing just 18 feet in all its glory next to the Utrecht Bastion.
Enjoy the afternoon with a visit to a local, family-owned specialty tea plantation. The estate is 150 acres and 75 of those acres are tea. The remaining acres are full of rubber, cinnamon, and coconuts. The factory is a working museum, as most machines were made in the UK and are over 140 years old. Handunugoad plantation produces the famous "virgin white tea", a tea untouched by hands, which has attracted attention from tea enthusiasts all over the world.
Tonight will be our farewell dinner. Yes, a night early; but it will be worth.
Day 10 - Colombo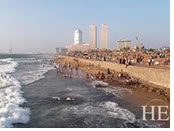 Today we will journey to Colombo and stop to enjoy a brief city tour of the throbbing metropolis and the country's commercial capital. We will drive along the clean streets edging the Crystal White Race Course; once the horse racing hub in 1893 and World War II airstrip. Stop in at Pettah and enjoy the Floating Market; an offbeat experience. We will proceed along Bauddhaloka Mawatha towards the "Arcade"; facing the historic Independence Square, one of the trendiest shopping and hangout zones in Colombo. Take in the scent of incense and the sounds of the chiming bells of Gangarama Temple while sipping a cold beverage at the Dutch Hospital.
The afternoon will be at your leisure to do more exploring this fabulous city. This evening we will enjoy dinner and enjoy our last night together.
Day 11 - Goodbye to Sri Lanka
After breakfast, we will transfer to the Colombo airport (about 1 hour) to begin your trip home or fly to Male to join our extension to the Magical Maldives!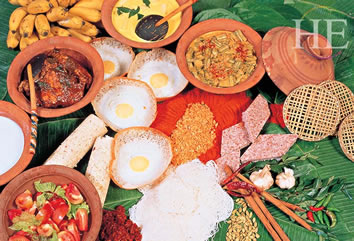 March 18 to 21, 2024 - Maldives Luxurious Bunglows
In the Maldives our rooms are over-water bungalows on a pier over the shallow lagoon. All meals and boat transfers between Male Airport and our resort are included, but since the resort offers a wide variety of activities, we are leaving it to each guest to select activities.