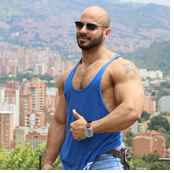 A unique opportunity to enjoy the sights and sounds of Colombia, visiting Bogota, Cartagena and Medellin. Each city with its own unique Colombian flavor. First three nights in the bustling capital of Bogota, before flying on to the coastal city of Cartagena for another three nights. Then flying to tropical Medellin for three nights. Finally a flight back to your starting point of Bogota for one night before your departure.
With a capital city that's known as the next gay capital of Latin America thanks to its bustling bars, clubs, shopping destinations and beautiful gay neighborhoods like Chapinero, Colombia is quickly becoming a favored travel destination among gay travelers.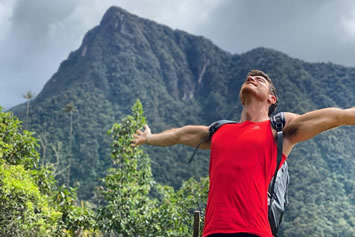 The country's reputation as gay-friendly arguably comes from a strong tradition and culture of service and hospitality. LGBTQ+ travelers are naturally attracted by the high-quality facilities and amenities that tend to come as standard in cities like Bogotá, Cartagena, or Medellin.
The two main cities, Bogota and Medellin, each have a large gay neighborhood—especially Chapinero in Bogota where you can find the megaclub Theatron, the largest gay club in Latin America. On the Caribbean coast, Cartagena is Colombia's most visited city and also popular with gay travelers. Colombia is definitely a country with appeal for LGBTQ+ travelers thanks to its many fascinating places.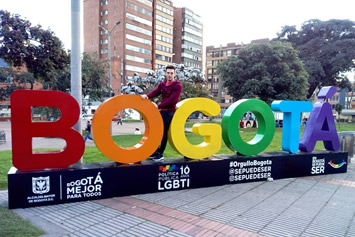 Day 1
Arrival in Bogota, Colombia
• Warm welcome at Bogota El Dorado International Airport (BOG)
• Transfer to your hotel in Bogota
• Check-in hotel in Bogota
• "Meet and Greet" session at hotel reception at 8 pm
Bogota, the Colombian buzzing capital city, and gateway to most of the country's other destinations has it all. Hit the shops in the glittering high-rise malls of Chapinero, T and G zones like El Retiro, Atlantis, or Andino, or take a stroll along with the beautiful restaurants from Usaquén, where you can enjoy the crafts from the Flea Market on Sundays.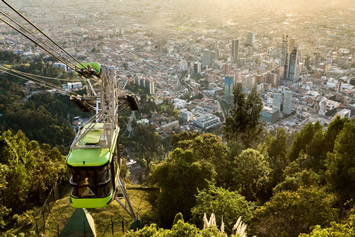 Day 2
Bogota, Colombia
• La Perseverancia Farmers Market
• Calle Bonita
• National Museum
• 7th Avenue Walk (start)
• Monserrate
• Lunch in Montserrate
• 7th Avenue Walk (continue)
• Gold Museum
• Bolivar Square
• Candelaria
• Funnel Street
• Traditional Drinks
• A Walk in the Gay District
Explore the highlights of Bogotá with a local guide by your side on this private tour of the Colombian capital. The main points of interest include a trip by cable car or funicular up the hill of Monserrate, a walk through the La Candelaria neighborhood and the opportunity to take a look at the history, art & culture in the National Museum of Colombia and the treasures of the Museum del Oro, all in one day.
Meals: includes breakfast at the hotel and lunch in Montserrate.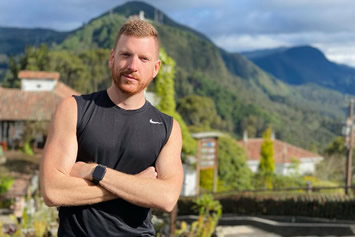 Day 3
Bogota, Colombia
• Simon Bolivar Park
The Simon Bolivar Park is recognized as the largest and most important park in the city, it has an area of 113 hectares, in which different activities can be carried out, due to its wide green spaces that are accompanied by innumerable trees and for more than 20 scenarios that make it up.
• Traditional Snack
• Botanic Garden
The José Celestino Mutis botanical garden is Colombia's biggest botanical garden. It serves both as a recreation and research center with an emphasis on Andean and Páramo ecosystems. The garden is located in Bogotá and features plants from every Colombian altitude, climate and region.
• Lunch
• Chosen activities in the Gay District
Meals: includes breakfast at the hotel, traditional snack and lunch
Day 4
Bogota to Cartagena
• Airport transfer and flight to Cartagena (1 hr 30 mins)
• Check-in hotel in Cartagena
• Sundowners on a Roof Top Bar
• Dinner
Quaint, charming Cartagena in the Greater Colombian Caribbean is an ideal escape from the hustle and bustle of urban life. Thanks to the gorgeous white beaches, excellent watersports, and luxury resorts Cartagena is the perfect destination for adventure lovers and explorers. Bocagrande in the modern part of Cartagena, is home to most of the gay nightlife hotspots in the city with bars like Le Petit, La Plancha, and Roma Club, turning the city into an ideal place to vacation.
Meals: includes breakfast at the hotel and dinner in the evening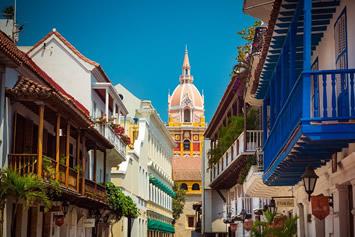 Day 5
Cartagena, Colombia
• La Popa Convenent
• San Felipe Castle
• Lunch
• Horse Carriage Tour
• Cafe del Mar Cocktail
• Old City Walking Tour
Quaint, charming Cartagena in the Greater Colombian Caribbean is an ideal escape from the hustle and bustle of urban life. Surrounded by beautiful beaches, ramparts, and cultural treasures, the "Walled City" is packed with history and culture but offers a more laid-back alternative to the up-tempo rhythm of Bogotá. Explore the old town (declared as an UNESCO World Heritage Site) with its forts and colorful colonial architecture style and sample the local delicacies at the Bazurto produce market.
Meals: includes breakfast at the hotel and lunch in Cartagena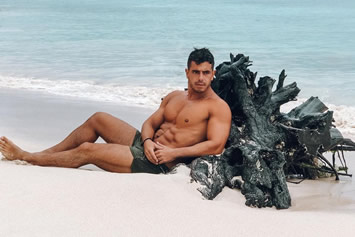 Day 6
Cartagena - Rosario Islands
• Rosario Islands + Oceanarium
The Rosario Islands form an archipelago on the Caribbean coast of Colombia. Think beach day, snorkeling adventure and cocktail sunset. And all just a 45-minute boat ride from Cartagena. That's reason enough for most to visit. The beauty of visiting the Rosario Islands is that there's an activity for everyone. Rosario Islands Marine Oceanarium featuring dolphin shows, plus experiences with sharks, turtles & more.
• Swimming with dolphins (* optional US$41/person)
• Lunch on the island
• A walk in the old city (Getsemani neighborhood)
Meals: includes breakfast at the hotel and lunch on the island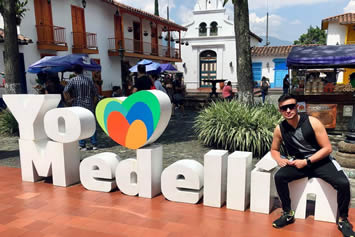 Day 7
Cartagena to Medellin
• Airport transfer and flight to Medellin (1 hr 15 mins)
• Warm welcome at Medellin airport
• Check-in hotel in Medellin
• Lleras Park
• Envy Rooftop
• Dinner in the area
Medellin is a very gay-friendly city, the Poblado neighborhood is the main tourist heart of the city, with all the best restaurants, bars, and hotels. The scene here includes bars like Bar Chiquita, Donde Aquellos, and the Viva Gay Club. Outside of Poblado, there are a handful of gay hangouts dotted around the city, particularly in Laureles. Also, the city has many sites to enjoy the great spring climate experienced in Medellin all year long, like Lleras Park, The Lights' Park, and Botero Square
Meals: includes breakfast at the hotel and dinner in Medellin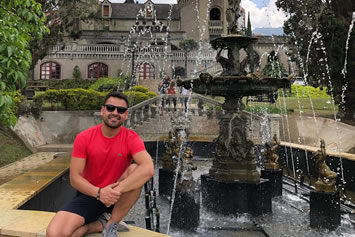 Day 8
Medellin, Colombia
• Communa 13
• Graffiti Tour
• Pueblito Paisa, a Colombian colonial town replica with amazing views
• Main Center
• Botero Square
• Museum Antioquia
• Universidades Metro station
• Botanic Garden
• Explora Park
• Planetarium
A transformative, eternally blue-skied city once the beloved home to notorious drug lord Pablo Escobar, Medellín retains a certain grit while also bursting with ever-friendly locals, inspiring nature and a burgeoning art scene. Today as you stroll around Medellin's bustling streets and shaded parks, there is a tangible feeling of hope and innovation in the air, as well as chic boutiques, fun nightlife and moreish cuisine headed by the beany Baneja Paisa and avocado-sided Aijaco soup. Despite its rough edges and strong police presence, Medellín is one of Latin America's most progressive cities.
Meals: includes breakfast at the hotel, and lunch in Medellin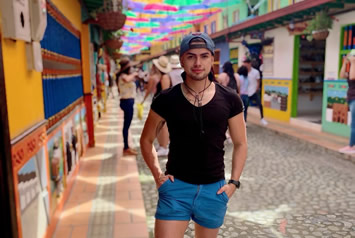 Day 9
Medellin - Piedra del Penol Guatape
• A trip to Piedra del Penol Guatape with its colorful street lined walls
See another side of Colombia on this trip to Guatape. Just outside Medellin, this town is known for its colorful buildings and charming cobblestone streets. Climb the 740 steps of the Piedra del Peñol for stunning views of the surrounding lakes and hills. This tour includes a boat ride offering a panoramic view of Pablo Escobar's Hacienda La Manuela, a picturesque church in Marinilla, and the town of Zócalos.
• Replica of the previously submerged El Penol
• Guatape street walk
• Climb the rock (740 steps)
• Boat ride on the lake
• Coffee plantation farm visit
• Gay bars in the evening
Meals: includes breakfast at the hotel, and lunch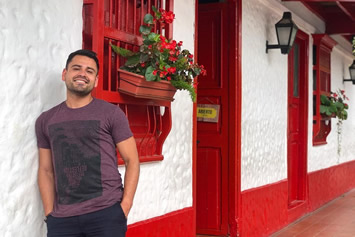 Day 10
Medellin to Bogota
• Airport transfer and flight to Bogota (55 mins)
• Warm meeting at Bogota airport
• Check-in hotel in Bogota
• Dinner out in Bogota
Just as colourful is Bogotá's culinary scene, which brings hearty regional classics such as cheesy arepas, wrapped tamales and empanadas to the deserved attention of the world.
Meals: includes breakfast at the hotel, and dinner
Day 11
Bogota Departure
Farewell at your hotel
Bogota Airport (BOG) transfer