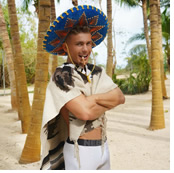 First enjoy Mexico City before embarking on a trip to visit some of the Mexico Silver Cities and then on to gay favourite Puerto Vallarta with many interesting stops on the way. Your journey by luxury Mercedes Benz van will be accompanied by a Holiday Houseboy, your gay friendly tour guide who looks after your safety and welfare at all times. A wonderful way to enjoy a vacation, and do some discovering. Discover the customs, art, crafts, cuisine and history of Mexico.
Unveiling the enchanting Silver Cities of Mexico, this route journeys from bustling Mexico City to coastal Puerto Vallarta. Discover the colonial cities in Mexico which were settled and founded due to the wealth of local silver mines. Combining the ultimate bragging rights of learning about the rituals, cosmology and everyday lives of the Aztecs at Teotihuacan with days spent ambling the streets of charming cities with fine colonial architecture, intrepid travellers embarking on this route are rewarded with a jam-packed itinerary.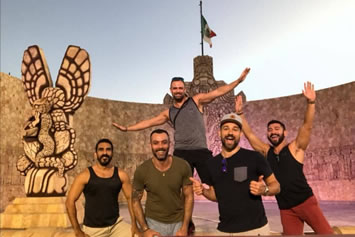 Mexico offers a wide range of experiences for LGBTQ+ travelers, including cosmopolitan cities, beautiful gay-popular beaches, culturally rich towns and endless historic sites to explore. Queer visitors should expect a warm welcome throughout the country.
On the west coast, you'll find Puerto Vallarta which is an ideal retreat. PV is one of the best destinations in the world for gay travelers. It boasts the biggest gaybourhood in Latin America. Puerto Vallarta is a great choice if you'd like to party and well as relax.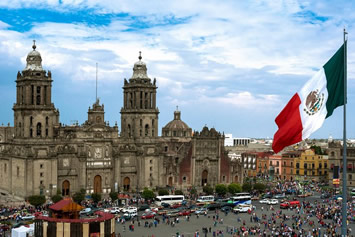 Day 1
Arrival in Mexico City, Mexico
• Warm welcome at Mexico City International Airport (MEX)
• Transfer to your 5 dtar hotel in Mexico City
• Bar hopping in the evening
Gay Mexico City is quickly gathering a reputation as one of the best queer travel destinations in Latin America. A fusion of hedonistic LGBT nightlight, world-class museums, luxury hotels, fabulous dining, eclectic neighborhoods, and a rich history – there is a lot to love in this energetic mega-city…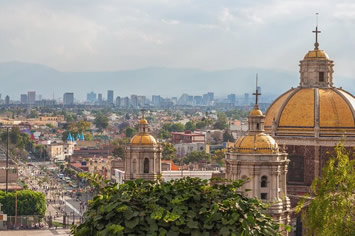 Day 2
Mexico City
• Mexico City walking tour
– Zona Rosa and the Angel of Independence
– Colonia Roma
– Condesa (with stylish sidewalk cafes and fashionable boutiques)
Zona Rosa is a neighborhood in Mexico City which is known for its shopping, nightlife, gay community and its recently established Korean community. The neighborhood is officially part of the Colonia Juárez colonia or official neighborhood, located just west of the historic center of Mexico City.
• Suggested lunch place: Hotel Cartlota
• National Anthropology Museum
National Museum of Anthropology (Museo Nacional de Antropologia) in Mexico City contains the world's largest collection of ancient Mexican art and also has ethnographic exhibits about Mexico's present-day indigenous groups.
• Chapultepec Castle
The only palace on the continent, Chapultepec Castle sits more than 7,000 feet (2,133 meters) above sea level in Mexico City's Chapultepec Park. It has housed royalty, served as a military academy, and was even an observatory. In 1996, the castle was transformed into Capulet Mansion for the movie William Shakespeare's Romeo and Juliet.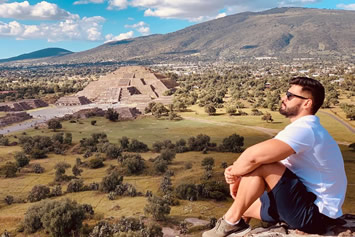 Day 3
Mexico City & Teotihuacan Pyramids
• Half day tour to Teotihuacan (2 hrs from Mexico City)
Discover one of Mexico's most important archeological sites on a tour of the Teotihuacan Pyramids. With your guide, visit the highlights of the UNESCO World Heritage Site, which include the Sun Pyramid, Moon Plaza, Palace of Quetzalpapalotl, and the Temple of Quetzalcoatl.
• Suggested lunch place: Tiles House
• Mexico City Downtown walking tour
– Zocalo
– National Palace
– Templo Mayor
– Metropolitan Cathedral
Explore the historic center of Mexico City. You'll hit up many of the city's most important attractions, including the Metropolitan Cathedral and the Palacia de Bellas Artes. Get an overview of Mexico City's historic downtown. Stroll the bustling city streets taking in its spectacular architecture, cultural institutions, ancient ruins and flamboyant street performers.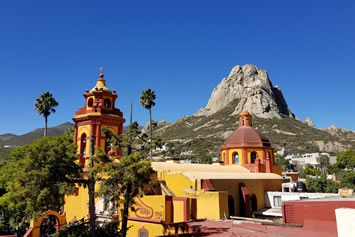 Day 4
Mexico City -Tequisquiapan - Queretaro
• Departing Mexico City hotel at 8 am
• Drive to Tequisquiapan (3 hrs)
• Walking tour of Tequisquiapan (3 hrs)
Tequisquiapan, one of Mexico's pueblos mágicos, or magical towns, is a charming village famous for its vineyards, cheese production, handicrafts, attractive colonial-era architecture, natural hot springs and spas, golf, and custom-made furniture.
• Drive to Freixenet Mexico (30 mns)
• Freixenet Mexico to visit vineyards with wine and cheese tasting
Travel deep into Mexico's wine-producing region of Querétaro for a tour of Cavas Freixenet, a winery famous for its sparkling wine. From the vineyards to bottling, learn about the wine-making process as you descend into underground cellars and taste some of the popular bubbly.
• Drive to Pena de Bernal (30 mins)
• Walking tour at Pena de Bernal (3 hrs)
Peña de Bernal is a 433 m tall monolith, one of the tallest in the world. Peña de Bernal is located in San Sebastián Bernal, a small town in the Mexican state of Querétaro. It is one of the most touristic sites near the capital of Querétaro and considered one of the 13 Wonders of Mexico.
• Drive to Queretaro (1 hr)
• Check-in hotel in Queretaro
• Walking tour of Queretaro (2 hrs)
Santiago de Querétaro is a city in central Mexico. It's known for its well-preserved Spanish colonial architecture such as a striking pink stone aqueduct. Notable baroque buildings include Santa Rosa de Viterbo church. The nearby ochre San Francisco church is in Zenea Garden, the city's main square. In the old church convent, the Querétaro Regional Museum displays pre-Hispanic, colonial and republican artifacts.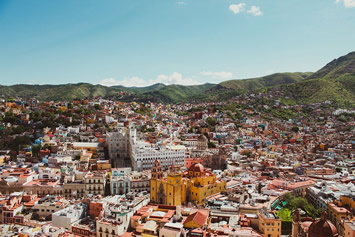 Day 5
Queretaro - Guanajuato - San Miquel de Allende
• Departing Queretaro hotel at 8 am
• Drive to Guanajuato (2 hrs)
• Walking tour of Guanajuato (3 hrs)
– Casa Hidalgo
– Pipila Monument – dedicated to a hero of the War of Independence, set on a hill with panaromic views
– Momias – museum of the mummies of Guanajuato
– Teatro Juarez – 19th Century Theatre
The extraordinary Unesco World Heritage city of Guanajuato was founded in 1559 due to the region's rich silver and gold deposits. Opulent colonial buildings, stunning tree-filled plazas and brightly colored houses are crammed together on to the steep slopes of a narrow ravine where excellent museums, handsome theaters and a fine marketplace punctuate cobblestone streets. The city's main roads twist around the hillsides and plunge into long dank subterranean tunnels, formerly rivers.
• Drive to San Miguel de Allende (1 1/2 hrs)
• Check-in hotel in San Miquel de Allende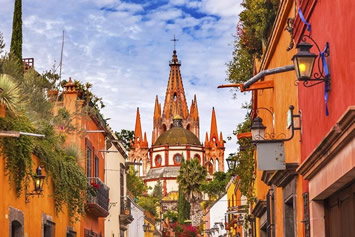 Day 6
San Miquel de Allende - Guadalajara
• Walking tour of San Miguel de Allende (3 hours)
– Parroquia de San Miguel Arcangel – an ornate pastel pink church
– Allende Garden – a small park in the heart of San Miguel de Allende
– Fabrica de Aurora – art & design centre with boutique workshops
– Sanctuario de Atotonlico – UNESCO World Heritage Site
San Miguel de Allende may just be the most charming small town in Mexico. It's no pueblito, though, but a colorful, colonial-style city with a vibrant wine scene, markets and artisans galore, and one of the most impressive gastronomic scenes in Mexico. From the second you drop into downtown, you'll see the iconic, pink Parroquia de San Miguel Arcángel towering above the lower, Spanish-style buildings sprawled out around the square. Walk around the square, people watch, or duck into the nearby artisan market to pick up handmade goodies.
• Lunch
• Drive to Guadalajara (4 1/2 hours)
• Check-in Guadalajara hotel
• Walking tour of Guadalajara (2 hours)
– Instituto Cultural Cabanas – gallery of the famous murals of Jose Celemente Orozco
– Templo Expiatorio del Santisimo Sancramento – an impressive clocktower
– Guadalajara Cathedral
As Mexico's second-largest city, Guadalajara delivers a less frenetic alternative to the nation's capital. And, while many of the images recognized as Mexican have their roots here – mariachi music, wide-brimmed sombreros, the Mexican hat dance and charreadas (rodeos) – Guadalajara is as much a vanguard of the new Mexico as it is guardian of the old. An embarrassment of museums and theaters drive the cultural life forward, fusion chefs have sharpened the edges of an already legendary culinary scene and foresighted local planners are doing their damnedest to tackle the traffic.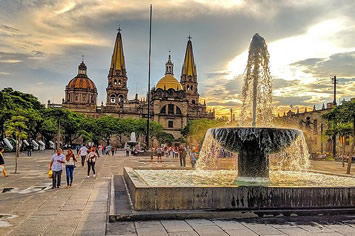 Day 7
Guadalajara to Puerto Vallarta
• Drive to Puerto Vallarta (5 1/2 hours)
• With stops on the way (flexible where and when)
• Check-in Puerto Vallarta hotel
• Relaxing on the beach for the rest of the day
Puerto Vallarta is home to Mexico's biggest gaybourhood: Zona Romantica. It's packed with gay bars and gay clubs. Gay travelers in Europe tend to flock to Mykonos and Stiges. In North America, gay travelers head to Puerto Vallarta – also known as PV. It's a major tourists destination. There are many excellent hotels and excellent food scene. It's a small coastal city. You can walk pretty much everywhere. Whether you're looking for a party vacation or a relaxing, romantic vacation, Puerto Vallarta is one of the best places to choose.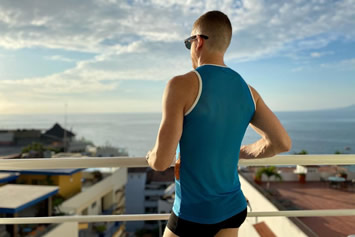 Day 8
Puerto Vallarta
• Isla Marieta tour
The small, uninhabited Marietas Islands (Islas Marietas) are located in the Bay of Banderas off Mexico's Pacific coast. Making up a UNESCO-listed biosphere reserve, the islands are famous for their abundant wildlife and provide a chance to escape the crowds of many Mexican beach resorts, hop on a boat, and explore the islands' natural delights.
• Walking tour of Puerto Vallarta
– Malecon Broadwalk
– Marina Vallarta
– Mirador de la Cruz
– Parroquia de Nuestra Senora de Guadalupe
Puerto Vallarta is known for its rich Mexican culture, beautiful coast, and tasty delicacies. Charming neighborhoods and beautiful beaches are nestled beneath the stunning backdrop of the Sierra Madre mountains. And the friendliness and hospitality of the locals means you can be sure your vacation will be relaxing and fun.
Day 9
Puerto Vallarta Departure
Farewell at your hotel
Puerto Vallarta Airport (PVR) transfer