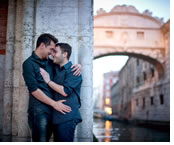 Venice, City of Love and Lovers, awaits for you on Valentine's Day for a perfect romantic and memorable moment to spend with your Partner! Experience the City of love during the most romantic time of the year and make this day a special one. The Best surprise for your Valentine's day...is a romantic getaway in Venice! Make this years' Valentine's day even more special!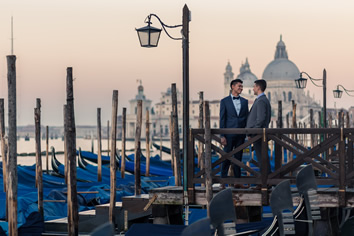 Day 1 - Monday, February 13, 2023
Arrive Venice, Italy
• Arrival to Venice airport and get your Tourist Ticket ACTV 72 hours with Airport Transfers in/return.
• Continue to your hotel.
• Welcome drink at your hotel.
• Free time for relax and shopping.
• Overnight at your hotel.
Rainbow Tips: We can provide you Private Transfers with special prices!
Rainbow Tips: Want to arrive earlier? Enquire about extra nights! *Subject to availability.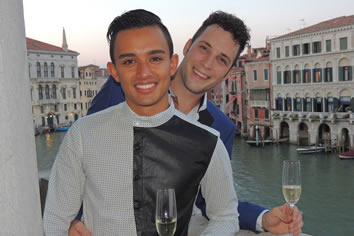 Day 2 - Tuesday, February 14, 2023
The City of Love - Venice
• Buffet breakfast and free time in th morning to explore Venice, the Italian romantic city par excellence.
• Don't miss the opportunity to follow the route of one of the most important German writer, Thomas Mann, and its romance and masterpiece "Death in Venice", a story of passion and love between the writer Gustav von Aschenbach and Tadzio, a charming boy.
• Admire the Golden Basilique of San Mark, built over several centuries in a fusion of Byzantine, Roman and Venetian architecture, the Doge's Palace, the famous Canal Grande and Rialto Bridge, and finally the Sospiri Bridge, created at the beginning of the 17th century to serve as a link between prisons.
• Lunch on your own to try some typical speciality of this region.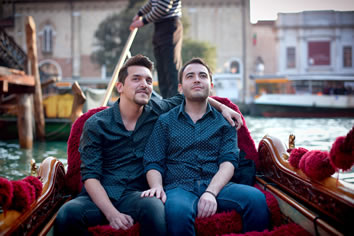 • In the afternoon (15:30 circa), enjoy a romantic gondola serenade tour where you will have the opportunity to live a unique experience in contact with an ancient Venice tradition: a plunge into the past of this charming city to live the magical experience of a gondola ride in Venice accompanied by an authentic Venetian gondolier.
• A fascinating and romantic gondola ride accompanied by traditional melodies in the background... with Gondola Serenade you can spend unforgettable moments and fully understand why Venice is considered one of the most romantic cities in the world.
• The Gondola Serenade tour will begin at the gondola station of Santa Maria del Giglio (near the Hotel Gritti), where you will board the gondola and join other boats to sail together around a boat where musicians and singers will be playing. This ancient custom of Venice was at its maximum in the eighteenth century, with the so-called freschi boat rides from which a real musical genre has derived the so called da batelo singing. Aboard a typical gondola in Venice, an unprecedented and fascinating tour to experience all the charms of this romantic city.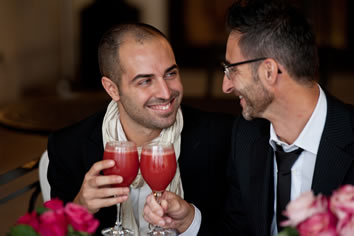 • You will enjoy a magical night in Venice thanks to a tour that will give you intense emotions and memories.
• Rest of the afternoon for free visits and shopping.
• In the evening romantic candlelight dinner accompanied by a bottle of Prosecco.
• Rest of the night on your own and overnight at your hotel.
Rainbow Tips: Own the night in one of the several LGBT clubs like Piccolo Mondo Club in Venice Island, a very tiny and famous club here in Venice, or the club par excellence in Mestre, the Trash&Chic Club.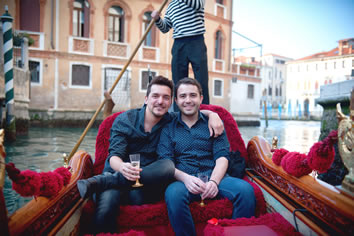 Day 3 - Wednesday, February 15, 2023
Venice & Good Bye!
• Breakfast at the hotel.
• Free time for relax and shopping.
• Afterwards use your ticket to go to Venice Airport.
Rainbow Tips: Want to stay longer? Enquire about extra nights! *Subject to availability.