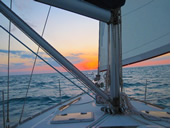 Gay Sailing Week in the Aeolian islands! On your marks, get set, SAIL! Yes Christopher Columbus and his gay entourage have a gay sailing cruise! Okay minus Chris :) This is gay sailing like no other. From the moment you step on board Italy Gay Travels will float your boat! (Spritz anyone?). Discover the amazing Aeolian islands, off Sicily, and its crystaline waters: Alicudi, Filicudi, Lipari, Vulcano, Panarea to name a few.
The Sicily Gay Sailing Week starts and ends in Milazzo, reachable easily from Catania airport. Another option is also flying into Palermo airport and get a private transfer. On the start date you will drop off your bags on the boat and explore the town, getting to know your fellow cruisers. You will be welcomed with a glass of Prosecco of course! After dinner and a few drinks we will head to the port to sleep on the boat, ready for the gay sailing adventure that lies ahead.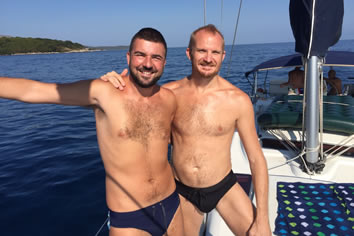 • All Gay Sailing Experience
• Gay Sailing trip across the Aeolian islands, Sicily
• Discover beautiful islands on the way
• Swim, snorkel and relax in crystal clear blue waters
• Get to taste fresh cuisine from Italy
• Get to know the locals at the ports where we stop
• Recharge, relax and switch off from the business of everyday life
• Learn tips from the experienced crew
• Make new friends
• Professional skipper included
• Get pampered by Italy Gay Travels hosts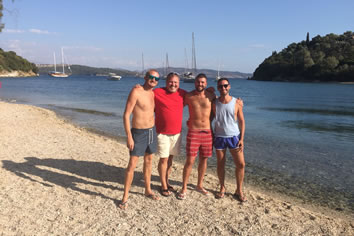 There will be a safety briefing and some basic training to ensure that everyone remains safe through the trip. After tugging at the strings (of the boat) we open the sails and head out into the open sea. If you have never sailed, fear not, we will show you the ropes to ensure you donít go overboard.
We have selected only the best (and hottest) crew to keep you afloat as we cross the Mediterranean sea sea and head to the beautiful Aeolian islands.
The only criteria for this cruise is the ability to swim. Of course, the crew are here to help you a little and show you how things work. They do all the hard work of course. Picture lying on the front deck, wind through your hair, a beer in your hands and gazing out into the Mediterranean.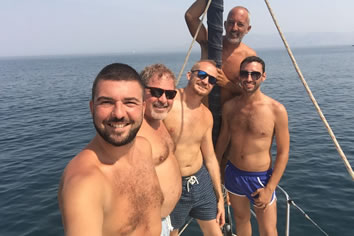 This exclusive gay sailing adventure is a 8 day, 7 nights adventure stopping at islands and ports on the way where we can explore, sunbathe, swim, meet the locals, eat out and plenty more!
Our gay sailing yachts are modern with space to relax. The cabins are comfortable and there is a fully equipped galley and 2 bathrooms. This gay sailing trip is a great opportunity to relax, enjoy, taste local cuisine, meet new friends and explore cultural. Make new friends from all over the world!
If you have any other questions about this gay sailing trip please email us.
* Please note that the itinerary is flexible depending on the weather.