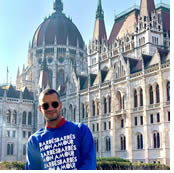 Budapest is often called the Paris of the East. Its grand boulevards, sumptuous architecture, and focus on food are not to be rushed, so we've devoted an extended weekend to Hungary's capital. Then on to the Alpine sweetheart, Slovenia. Spend two nights in private wooden huts where we explore local lakes, the marvellous Alps and kilometres of caves. And finally, Ljubljana offers a little taste of the big city. Here we'll enjoy top-notch cuisine, a lovely boat ride, and a day trip to the Goriška Brda wine region. From here, head home or join our flagship Croatian Southern Dalmatia Gay Cruise.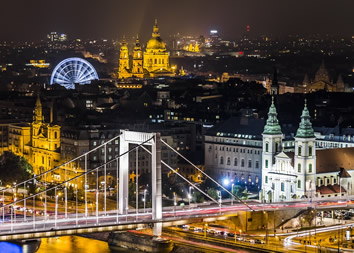 • Walking and bus tours of Budapest's architecture
• Wine and cheese cruise on the Danube River
• Backstage tour of Budapest's Opera House
• Unwind at the a Turkish-style bath
• See the magnificent 'karstic' formations of the Postojna Cave
• 'Glamp' in a private wooden hut in the Slovenian countryside
• Ride an authentic Slovenian 'pletna' boat across shimmering Lake Bled
• Stand up paddle on Lake Bohinj
• Note gay architect Jože Plecnik's bridges and buildings on a walking tour of Ljubljana
• Sip vino in the Goriška Brda wine region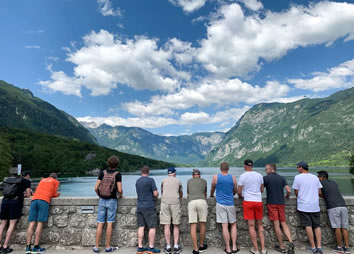 Day 1 - Budapest, Hungary
Szia—welcome to Hungary and big gay Budapest. Look for an Out Adventures rep in the airport arrivals area for your hotel transfer.
Nothing is planned until our Group Meeting at 5PM, followed by a lovely walk and a private wine and cheese cruise on the Danube.
From here we head to a Welcome Dinner featuring freshly sourced Hungarian produce. Being Friday, we'll be sure to kickoff the weekend – and our tour – in fashion.
Hotel: Moments Budapest Hotel
, Budapest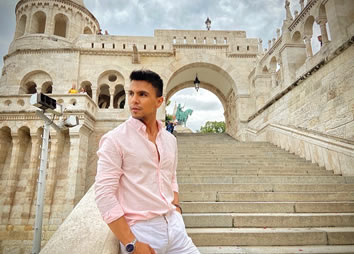 Day 2 - Budapest, Hungary
A tour of Pest kicks off at Central Market Hall where we'll have a chance to meander the various stalls and food vendors.
From here we head to Vörösmarty Square and Váci Street where we'll wander their cafes, shopping, and landmarks en route to St Stephen's Basilica which houses the mummified hand of its namesake saint.
Then off to our favourite authentic market in the city for true Hungarian fare before taking a panoramic drive with stops at Hero's Square and City park where we'll stroll by Vajdahunyad Castle.
We'll wrap up the afternoon with a behind the scenes tour of the State Opera House before down time and a fabulous dinner in a local gay couple's home.
Hotel: Moments Budapest Hotel
, Budapest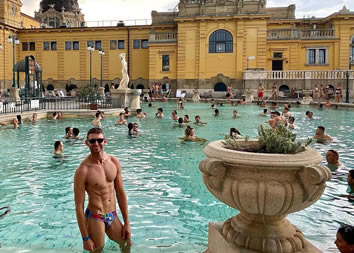 Day 3 - Budapest, Hungary
Our day begins exploring the VII District's Art Nouveau & Neo-Classical influence, the Design District and the Jewish Quarter. Once again, lunch will be a great opportunity to dig into authentic Hungarian dishes.
We then cross the Danube to spend the afternoon exploring Buda where the Citadel, a saintly monument, and the views await.
Our day ends at the recently reopened Royal Gardens Bazaar. Built between 1875 and 1888, the new cultural space brings back old glamour.
The remainder of the evening is free, but for those interested we'll enjoy an optional evening at a public bath, followed by dinner at the hotel.
Hotel: Moments Budapest Hotel
, Budapest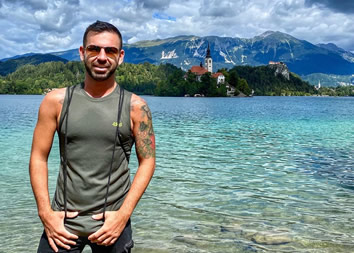 Day 4 - Budapest / Lake Bohinj / Lake Bled, Slovenia
Dobro jutro—that's good morning in Slovenian!
We have a 5-hour (ish) drive to a seriously glamorous campsite at Lake Bled. Bags dropped off, we'll head on a traditional pletna boat ride to Bled Church, followed by dinner at Bled Castle.
Returning to our campsite we'll release our inner lumberjacks while enjoying our private wood-burning hot tubs, or perhaps a bonfire.
Accommodation: Gozdne Vile Glamping, Lake Bled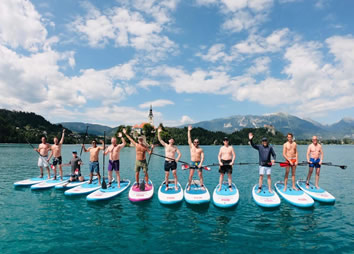 Day 5 - Lake Bled, Slovenia
After a leisurely morning we'll stop at Bohinj Church before taking a gondola ride up Vogel Mountain for a simple, but delicious lunch.
We'll head back to Bled for an easier-than-you're-expecting stand up paddle excursion, followed by a totally free evening.
For those interested, we'll head into town for an optional dinner, followed by another night at camp.
Accommodation: Gozdne Vile Glamping, Lake Bled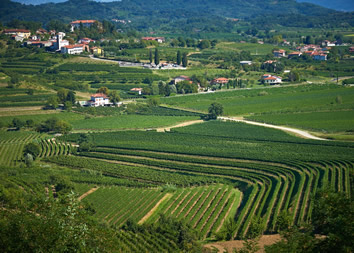 Day 6 - Postojna / Predjama / Ljubljana, Slovenia
Leave the camping behind—we're off to the big city!
En route we'll stop in the Goriška Brda wine region where we'll admire the Tuscan-like view from the lookout in Gonjace, visit the quaint village (and historic monument) Šmartno, and enjoy a private wine tasting and local lunch.
Once in Ljubljana, we'll check into one of our favourite boutique hotels before a walking tour of the old town followed by sparkling wine and canapés on a private river cruise. The remainder of the evening is free to wander the city.
Hotel: Cubo Hotel
, Ljubljana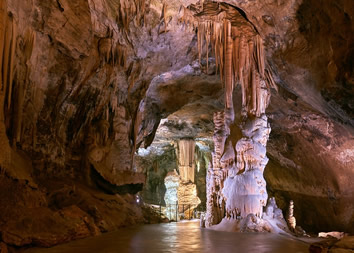 Day 7 - Ljubljana / Postojna Caves
This morning's excursion takes us to Postojna Caves. With 5 kilometres of tunnels to explore, nothing but water has fused the 'karstic' cavern formations.
We also stop at Predjama—the largest cave castle in the world—built right into a cliff. After a simple lunch we head back to the city for free time to explore this pedestrian-friendly capital on your own.
Tonight, we reconvene for a funicular ride to Ljubljana Castle where we'll enjoy a fabulous Farewell Dinner.
Hotel: Cubo Hotel
, Ljubljana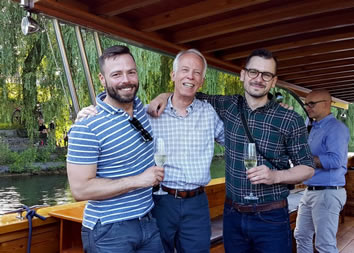 Day 8 - Ljubljana / Departure
As the last day of our gay Budapest & Slovenia tour, there are no activities planned. Transfer details to the airport, or Zagreb if joining our Croatia Southern Dalmatia All-Gay Cruise, will be provided.
NOTE: While the airport transfer is covered in your trip fees, the Zagreb transfer is not. Safe travels!