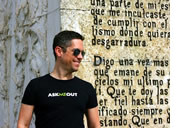 Explore the charm and nightlife of Havana • Learn salsa in Trinidad • Lay on seemingly undiscovered beaches • Dine under the stars in the middle of a tobacco field in Vinales. Enjoy this 10-day Cuban Adventure exploring the white sand beaches and spectacular scenery of Cuba. The history and culture of this colourful Caribbean island, together with its friendly residents, make it an fantastic region to discover for gay travellers.
Wander past Havana's glittering colonial architecture, breathe in Soroa's clear mountain air, relax on Playa Ancon's vast white beaches and soak up Trinidad's unrivalled ambience. From old cars to fragrant cigars and with plenty of salsa in between, this trip is the perfect introduction to all things Cuban.
AMERICAN TRAVEL TO CUBA: This tour meets the legal requirements of "Support for the Cuban People" category and incorporates a full-time itinerary featuring exchanges and cultural activities that better the Cuban people. Ask for details.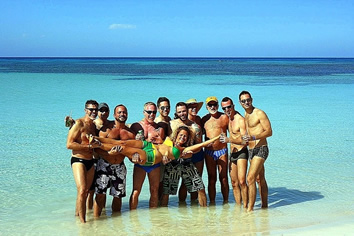 • Group leader from beginning to end of tour
• 9 Breakfasts, 8 Dinners
• Arrival transfer to accommodation booked through OUT Adventures
• Local accommodation in Casa Particlares (9 nights)
• Walking tour of Old Havana (Havana)
• Half-day Havana architectural tour
• Che Guevara Mausoleum & Museum (Santa Clara)
• Cultural Tour (Trinidad)
• Private Afro-Cuban Salsa lesson (Trinidad)
• Introductory Salsa Lesson (Trinidad)
• Excursion to Javira Waterfall (Trinidad)
• Afro-Cuban folklore show (Trinidad)
• Entrance to Bay of Pigs Museum
• Entry to Palacio del Valle (Cienfuegos)
• Visit to local art cooperative (Cienfuegos)
• Walking Tour of Viņales Valley
• Dinner on a local family farm (Viņales)
• International Airfare
• Departure Transfer
• Visa and passport fees
• Meals and activities not outlined in itinerary
• Gratuities for drivers, hotel staff, porters, day guides (approximately 50 CUC/USD)
• Gratuities for Tour Leader ($50-$100 USD/CUC)
• Departure tax (25 CUC) if applicable
• Travel insurance package covering medical, trip interruption & baggage loss.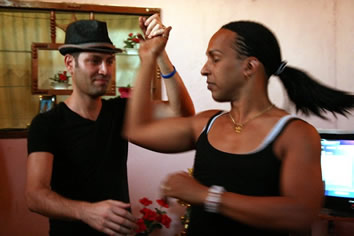 All optional activities are entirely your choice and are not included in price of this trip. The following is not an exhaustive list and should be used as a guide only.
Havana:
• City tour - $15
• Walking tour of Old Havana - $8 (+ Museum entrance)
• Tropicana show - $75-$110
• Other cabaret shows - $5-$35
• Taxis about town - $1-$4 per ride per taxi
• Morro-Cabana Fortress - $6
• Museum entrances - $1-$4 each
• Cigar factory tour - $12
• Baseball game attendance - $3
• Theatre, music, or ballet performance - $5-$25
• Nightclub entry - $0-$25
Vinales:
• Bicycle rental - $2/hour
• Horseback riding - $5/hour
• Trek to caves and through tobacco fields - $8
• Rock climbing - $20
• Caving - $20
• Live music venues - $1
• Salsa dance lesson - $5/hour
• Botanical garden - $1
• Palenque Cave - $1
• Cueva del Indio - $5
Trinidad:
• Bicycle rental - $5 full day
• Ancon Beach - $4-$8 (transportation)
• Horseback riding - $20
• Trek to Waterfall - entrance fee $6.50, plus $20 per taxi
• Snorkelling trip - $10
• Diving - $50 (2-tank dive)
• Live music venues - up to $3
• Salsa dance lesson - $5/hour
• Musical instrument lesson - $5/hour (guitar, double bass, tres, percussion)
• Museums - $1-$2
• Bar and nightclub entry - Free, $1, $3
• Steam train ride - $18

Local accommodation in Casa Particlares (9 nights). Your central Homestay/B&B info will be provided in your pre-trip documents approximately 14 days prior to departure.
We have carefully chosen these gay-welcoming properties with you in mind. They have the right balance of comfort while still being locally owned and centrally located.
Physical Rating
You are required to carry your bag on and off bus, up hotel steps, etc. Your itinerary may include easy paced walks or bike rides, but these are on mainly flat ground.
Culture Shock
The trip includes a range of accommodation. Days of being on the move are well interspersed, communication with the outside world is ever-present and a wide variety of food is commonly available.
Group Size
Maximum of 16 travellers per group. Departure is guaranteed, subject to 4 people travelling.
Budget
Allow USD $750 for meals not included.
Day 1 - Havana, Cuba

Bienvenido a Cuba! Welcome to Cuba!
The best way to explore this world of colonial buildings, elegant plazas, vintage cars and cigar-smoking musicians is by foot. Visit the Plaza de la Revolucion and pass giant monuments to legends Che Guevara and Jose Marti. The striking baroque facade of the Catedral San Cristobal de la Habana is a must-see.
An arrival transfer from the airport to your hotel is included in your tour. Please advise flight arrival details at least 14 days prior to departure if you wish to have this transfer provided.
You and your fellow travellers will be arriving at different times from around the world, so there are no arranged activities on day 1 aside from our important group meeting and an optional dinner. If you are arriving early, your local leader will be available to assist you with optional activities and any additional information you require.
Havana grew from an obscure port to a bustling hub when gold and silver was being pillaged by the Spanish from New World and taken to Spain. While the ships gathered in growing numbers, the pirates were not far behind and the treasures resting in Cuba's ports were attacked again and again by pirates, Dutch, English and French. The Spanish built fort after fort for protection but the English eventually captured the territory. An economic boom followed due to the English lifting the Spanish trade restrictions. Spain eventually exchanged the Florida territory for the island, but these years left an indelible mark on the city and the country, and Havana is slowly restoring its beautiful colonial buildings.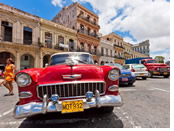 The best place to start any Havana experience is in the Old City. Havana's Old City is one of the best preserved and was designated a World Heritage Site in 1982. The streets are lined with colonial architecture, 16th century fortresses and countless churches. Make sure you visit La Catedral San Cristobal de la Habana, described by the novelist Alejo Carpentier as 'music set in stone'. Also worth seeing is the Palacio de los Marqueses de Aguas Claras (now a restaurant) and the Plaza de Armas, complete with a statue of Manuel de Cespedes, one of the leaders of the independence movement. There are plenty of good museums to check out including Museo de la Revolucion and the Museo Nacional de Bellas Artes.
While in Havana you must try a Coppelia ice-cream. You can join the hundreds of locals who line up to eat the delicious ice-cream that is heavily subsidized by the government to keep the populace happy. There is a Coppelia in every major town in Cuba and the one just up the road from our Hotel in Havana is the biggest on the island. Sometimes there is just one flavour available, and if you are willing to wait in line with the locals, you can eat for around ten cents. You can however pay up to $3 if you want to skip the queue and go the section where the prices are in Convertible Dollars (CUC) rather than the local pesos (CUP).
Ice-cream on hand, why not head to a local baseball game? This is a great experience as the local atmosphere is very colourful and unique and can get quite rowdy at times. Baseball is by far the number one sport in Cuba so the locals can get very passionate about it. Its also interesting to note that the only advertising is government community announcements such as: "Sport is Good for Your Health!" The season runs from October to May.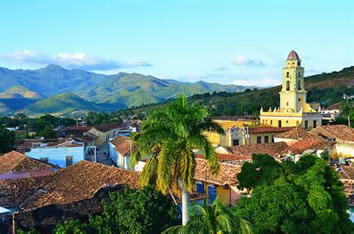 Days 2, and 3 - Trinidad, Cuba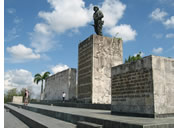 Today we head towards Trinidad, with a stop in Santa Clara, a key city in the Cuban revolution, where we will visit the Che Guevara Museum and Mausoleum. Che's remains were brought to rest here after they were found in a remote corner of Bolivia in 1997 where he was assassinated by the CIA-backed Bolivian army. There is an impressive bronze statue of Che bearing his rifle, and inside the museum you can learn about Che's life through photos and personal possessions. Our journey will take approximately 7.5 hours with stops.
For most visitors to Cuba, Trinidad is their standout favourite. No other colonial city in Cuba is so well preserved, and the local residents are extremely friendly and festive. Trinidad is steeped in religiosity, none the least of which is Santeria, which is one of the Afro-Cuban religions, related to Voodoo.
While in Trinidad, take time to explore the Spanish-style churches, then head to Playa Ancon, a white sandy beach where many hours will no doubt slip lazily by. Snorkel over Cuba's colourful underwater world or hire a bike for a relaxing pedal around town. Practice your best salsa moves at one of Trinidad's famous music venues or admire the rhythm of the locals while sipping a minty mojito.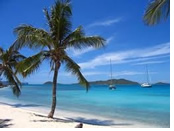 La Villa de la Santisima Trinidad was founded by Velazsquez in 1514 and the defender of indigenous rights in the Americas, Fray Bartolome de Las Casas, attended over the settlements first mass. The future conqueror of Mexico, Hernan Cortes recruited sailors here for his future expedition into that land. The town was fairly inactive until the 1800s, when French refugees fleeing a slave revolt in Haiti landed here en masse and brought with them sugar cane cultivation. The new residents settled and farmed in the Valle de Los Ingenios, just northeast of the town. Vast wealth flowed into the local economy from sugar cane cultivation and the area produced one third of the country's sugar at one point. The sugar boom was terminated by the two wars of independence, but the wealth generated by the industry remains visible in the town's once grand mansions, colourful public buildings, wrought iron grill-work and cobble-stoned streets. The town and area also saw a lot of action during and following the triumph of the Revolution, as gangs of counter revolutionaries hid out and struck from the safety of the mountains. The Museo Nacional de la Lucha Contra los Bandidos and the Casa de los Martires de Trinidad, chronicles the struggles of this period in the town's history.
There are some great Spanish-style churches to explore here, and nearby is the Valle de los Ingenios, where sugar plantations stretch out as far as the eye can see. For some beach side fun head down to Playa Ancon for some long stretches of white sand. This is a good place to snorkel and have a peak at Cuba's underwater world. For more land based activities perhaps try a bike ride, but be warned, Cuba's bicycles, just like its cars, are vintage. There are also some great treks to be made in the nearby Sierra del Escambray mountains.
While in Trinidad, we have an included visit to a folklore dance and music show at one of the numerous open-air venues. Cuba has a hugely rich and varied dance and music tradition that draws its roots from as far a field as Africa and France. Many musical styles have been greatly influenced by Cuba such as Mambo, Cha-cha-cha, and Rumba. You'll get a true taste of Salsa with a group introduction to the popular dance in a closed group environment, so put on your dancing shoes!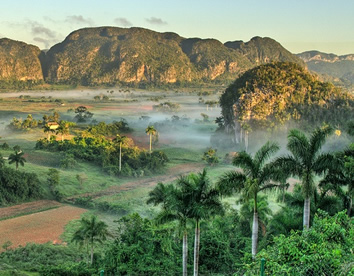 Day 4 - Cienfuegos, Cuba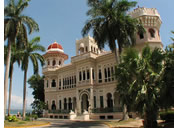 Today we head to Cienfuegos along the Caribbean coast. Time permitting, we'll head to a wonderful local bar where we'll enjoy sunset cocktails.
Cienfuegos, the pearl of the south, is the most modern town in Cuba. Founded by the French and developed mainly before the revolution, Cienfuegos surprises visitors with its elegance, architecture and style.
Days 5, and 6 - Vinales via Bay of Pigs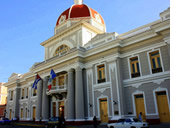 Today we head towards Vinales on another long travel day. It is approximately a 9 hour drive. Stop in the colonial city of Cienfuegos on your way to Vinales; one of Cuba's most attractive areas. The fertile valleys and distinctive limestone 'pin-cushion' hills are well worth exploring. Mix with the friendly Vinales locals and dance the night away after enjoying a tobacco farm visit and dinner under the stars.
Vinales is a small and charming rural village. It's probably the easiest place to mix with locals in Cuba who are very sociable and love nothing better than to drink rum and dance the night away. In Vinales we stay in a number of homestays, all a short distance from each other, where you will really experience what it's like to be Cuban with your own family for 2 days.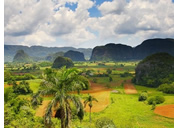 The scenery around Vinales is some of the most picturesque in Cuba. There are many outdoor optional activities available including rock climbing, exploring the area on motor-scooters or bicycle, hiking through the tobacco fields and to caves in the mountains.
While in Vinales we treat you to an amazing home cooked meal on a farm surrounded by tobacco fields. If you have extra time, why not take an optional visit to a ration store or bodega. Every Cuban household has a libreta (a notebook or passbook) that details what food rations each family is entitled to, which varies according to the number of household members, their ages, and dietary requirements. They collect the food rations at the local bodega.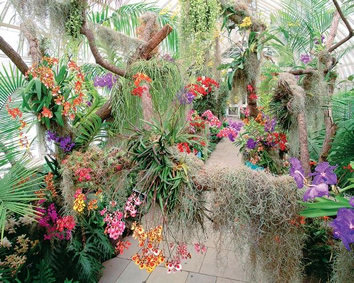 Days 7, 8, 9, and 10 - Havana, Cuba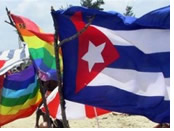 After checking out of our homestays, we'll travel back to Havana, with a stop in Jaimanitas and the home of the famous artist Jose Fuster. Fuster has made his entire home, and much of the surrounding neighbourhood, into a work of art using tiles in mosaic forms. We'll check in to our Old Havana guesthouse before meeting with the cast of a truly Cuban all-male cabaret.
On day 8 we'll enjoy a walking tour of Old Havana, where you'll learn about the most significant buildings (many of which have been restored to their original glory). After an included lunch, we'll travel outside Old Havana via mini van to learn about the history of art deco architecture in Cuba.
On day 9 we'll embark on an Ernest Hemingway history lesson. We'll head to the former estate of the author that is now a museum, and we'll visit a former fishing village that was inspiration for "The Old Man and The Sea". Then, back to Old Havana to take a peek at the room Hemingway would stay in while in the city, and we'll even stop at a few of his favourite watering holes. Once we've had our fill of Hemingway, we'll meet with a local LGBT activist to learn about the struggles and recent advancements of LGBT rights in Cuba. We'll have a bit of rest prior to our Farewell Dinner at one of the best restaurants in town, then we're off to a gay bar for drinks to celebrate.
As there are no activities planned, you can leave anytime on day 10.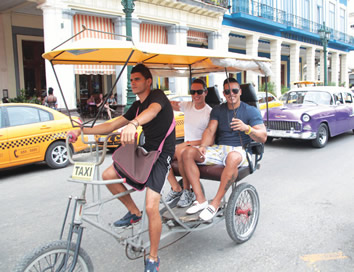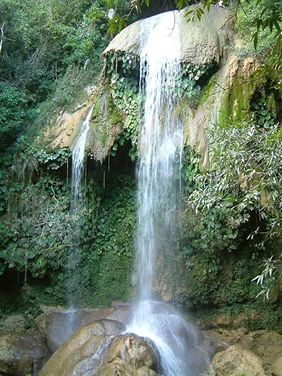 Trip Style - Comfort
Dive into the real world with a soft landing. Comfort class trips are all about variety: the places, the people, the activities. It's your style of travel if you want a few little extras, but don't want to compromise on a true grassroots travel experience.
Physical Rating: 2
You are required to carry your pack on and off trains and buses, up hotel steps, etc. Your itinerary may include easy paced walks or bike rides, but these are on mainly flat ground.
Gay Rating: 3
This trip travels to a somewhat conservative area. We encourage you to experience the destination and culture with the following in mind:
Accommodation - We do not foresee any areas of concern on this trip.
Public Display of Affection - We would recommend for your own safety that you limit public displays of affection where possible.
Gay Activities - This trip may have limited gay hosted events, meals or day tours due to the cultural sensitivity of this region. We will do our best to provide a safe, comfortable environment for you and your fellow travellers to experience this culture.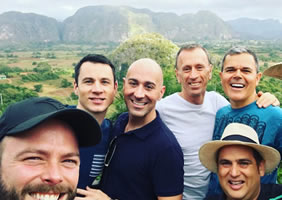 Spending Money
Every traveller is different and therefore spending money requirements will vary. Some travellers may drink more than others while other travellers like to purchase more souvenirs than most. Please consider your own spending habits when it comes to allowing for drinks, shopping, participating in optional activities and tipping.
You will be required to pay a 25 CUC departure tax. Please ensure you budget for this.
Tipping - Cuba
If you are happy with the services provided, a tip - though not compulsory - is appropriate. While it may not be customary to you, it is of great significance to the people who will take care of you during your travels, inspires excellent service, and is an entrenched feature of the tourism industry across many OUT Adventures destinations.
The following amounts are based on local considerations and feedback from our past travellers:
Restaurants: Local markets, government and private (paladares) restaurants - round your bill up to the nearest 10%. There is no need to tip at dinners taken at homestays.
Homestay: You may consider tipping the employees (not the owners) of a homestay. A CUC 1-2 is suggested, although a clothing item or current magazines will be kindly received.
Local Guides: Throughout your trip you may at times have a local guide in addition to your leader. We suggest US $2 per person per day for local guides.
Drivers: You may have a range of drivers on your trip. Some may be with you for a short journey while others may be with you for several days. We would suggest a higher tip for those more involved with the group however a base of US $1-2 per day is generally appropriate.
Your Group Leader: You may also consider tipping your leader for outstanding service throughout your trip. The amount is entirely a personal preference; however as a guideline US $5-10 per person, per day can be used. Of course you are free to tip more or less as you see fit, depending on your perception of service quality and the length of your trip. Remember, a tip is not compulsory and should only be given when you receive excellent service.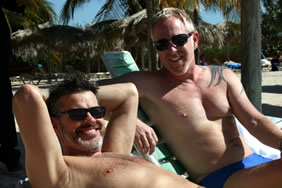 Group Size
Maximum of 16 travellers per group.
Accommodation
A mix of comfortable hotels and homestays (8 nts). Homestays in Cuba are often clean, comfortable and simple, but are far superior in service than any hotels due to the fact that they are privately run rather than controlled by the government. For this reason, we typically favour homestays outside of Havana.
Meals
While travelling with us you will experience the vast array of wonderful food available in the world. Your group leader will be able to suggest favourite restaurants during your trip. To give you the maximum flexibility in deciding where, what and with whom to eat, generally not all meals are included in the trip price. This also gives you more budgeting flexibility. As a rule our groups tend to eat together to enable you to taste a larger variety of dishes and enjoy each other's company. There is no obligation to do this though.
Included Meals:
8 Breakfasts, 4 Lunches (during travel days), 2 Dinners
Allow $750 USD for meals not included.
Your OUT Adventures Group Leader
All OUT Adventures group trips are accompanied by one of our gay or gay friendly group leaders. The aim of the group leader is to take the hassle out of your travels and to help you have the best trip possible. We endeavor to provide the services of an experienced leader, however due to the seasonality of travel, rare situations may arise where your leader is new to a particular region or training other group leaders.
Your leader will provide information on the places you are traveling through, offer suggestions for things to do and see, recommend great local eating venues and introduce you to our local friends. While not being guides in the traditional sense you can expect them to have a broad general knowledge of the places visited on the trip, including historical, cultural, religious and social aspects. OUT leaders aim to support local guides who have specialized knowledge of the regions we visit - and who better to hear it from than the locals themselves? If you were interested in delving deeper into the local culture at a specific site or location then your leader can recommend a local guide service in most of the main destinations of your trip.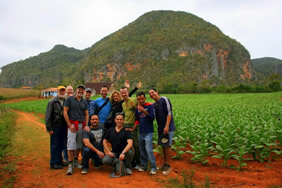 Joining Point Instruction:
A complimentary transfer is included with your tour. Upon arrival, look for a sign with your name on it outside of the baggage claim area. If you are not met within 30 minutes of arrival (when flight is on time) please make your way to your joining point hotel via taxi and you will be reimbursed.
The official taxis are easily spotted and will charge you between 20 and 25 CUC for a ride to the hotel. It is a 25-30 min drive into the city. There are no official buses running from the airport to the city.
Taxis in Havana
The taxis around town in Havana are all required to use a taxi-meter and you are expected to pay the price the meter states at the end of the journey, plus a small tip if the driver deserves. Like most things in Cuba, the taxi is owned by the State and the driver has to give all the official takings to the government. Most tourists leave a small tip for this taxi driver if they are pleased with the service they received as the taxi drivers rely on these tips as their main source of income because the fares they collect go straight to the government. Taxi drivers at the airport will quote you a slightly inflated price beforehand so as to make a few extra dollars. So a tip in this case is not really necessary. Around town the taxi drivers will often turn off the meter so that they can pocket the takings themselves. In this case it will be useful for you to know how much the fare would cost with the taxi meter so that the taxi driver doesnīt overcharge you. Around Havana a taxi fare will cost from 2-8 CUC. A taxi from the joining point hotel to Parque Central should cost 2-3 CUC, and from the joining hotel to the Plaza de Armas should cost 3-4 CUC. From the joining hotel to the Fortresses on the other side of the bay, will cost 4-5 CUC. If in doubt you can always insist that the taxi driver turns the taxi meter on, as this is the law they are supposed to adhere to anyway. A taxi with a broken meter isnīt allowed to be working.
Arrival Compications:
We don't expect any problems (and nor should you!) but if for any reason you are unable to commence your group trip as scheduled, please contact your joining point hotel, requesting that you speak to or leave a message for your trip leader.
Emergency Funds:
Please also make sure you have access to an additional US $400, to be used when unforeseen incidents or circumstances outside our control (eg. a natural disaster, civil unrest) necessitate a change to our planned route.
Visas
Please note that visas are the responsibility of the individual traveller. The visa requirements for your trip vary depending on where you are from and where you are going. We keep the following information up to date as much as possible, but rules do change. It is important that you check for yourself.
If you are an American citizen, American permanent resident or hold any type of American Visa and are considering traveling to Cuba, please refer to the U.S. Department of State Bureau of Consular Affairs website for the latest advice.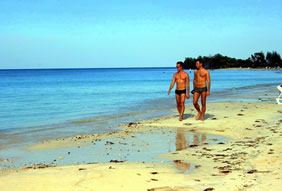 Laundry
In the homestays they will offer to wash your clothes for you. This is a convenient and economic service and will cost between 4-7 CUC depending on the size of the bundle of clothes you give them. They will have your clothes back to you the next day nicely ironed and folded.
Gifts for Cubans:
Cubans are delighted to receive gifts from foreigners even if they are items that you would consider throwing out at home. Clothes (both new and second-hand) are warmly accepted as gifts as they can be distributed among family members and friends. Soap, shampoo, perfumes, hand lotions, and pens or pencils are also very popular with Cubans. Basically anything that normally has to be bought in a shop will be happily received, even very simple items such as hair clips for girls and colouring books/crayons. Inexpensive soap is readily available in Cuba if you intend buying some as gifts. Used mobile phones (and chargers) that work on the 900Mhz frequency are much sought after. Although they would be most happy to receive them, it is not necessary to bring gifts for your homestay hosts, as they are probably some of the more well-off families in Cuba and will be happy enough with just your good-natured presence. Often the homestay host will employ people to help them do the work in the house. As much as anyone you will meet, these people would be suitable and deserving recipients for any gifts you have as they typically get paid about $10 a month for working part-time in a private house. We like to discourage people begging on the street or hassling tourists for gifts so we encourage you to give gifts spontaneously to people who treat you with respect, donīt ask for anything, who are poorer than the average Cuban, and with whom you have some sort of positive interaction.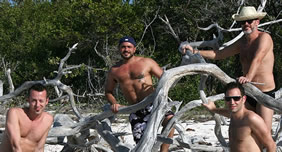 Money Exchange
Official Currencies in Cuba:
• Cuban Peso Convertible (CUC). Value: CUC 1 = US $1.00
• Cuban Peso (CUP or Moneda Nacional M.N). Value: CUP24 = CUC1
The exchange rates of these currencies are fixed by the Cuban Government and are liable to change at any time.
CADECA: In Cuba there are official government exchange houses called CADECA. These can be found in every city and also at the airport. They are commonly found in the larger hotels in Havana. The CADECA exchange houses offer the following services:
• Exchange foreign cash to CUC.
• Make cash advances on credit cards.
• Exchange travellers cheques.
To do any of these operations you will need your passport. To exchange travellers cheques you will also need the receipt of the bank where you bought them. In terms of cash, the only currencies that you are guaranteed to be able to exchange are CAD, EUR, and GBP. You can also exchange USD, however, the Cuban Government charges an additional 10% fee for accepting US$. The same rules apply for travellers cheques in USD. Please note that until further notice AU$ and NZ$ are not accepted in Cuba. Slightly torn notes, notes that have been heavily marked or are faded, may be difficult to exchange. It's best to bring notes in fairly good condition, in denominations lower than US $100 (or equivalent). Eurocheques are not accepted in Cuba. Visa and Thomas Cook traveller cheques issued in USD are not a problem, except that you will incur the 10% charge for exchanging from USD. Credit cards (both Visa and MasterCard) should be accepted at the CADECAs for cash advances.
ATMs: At present, the only cities with ATMs are Havana, Camaguey, and Santiago de Cuba. You will need a pin number for your credit card to be able to use the ATMs. Only Visa cards work in the ATMs (not Mastercard or Cirrus). We find occasionally people come with a Visa debit card that doesn't work in the ATMs. For others they work perfectly fine. We don't know why this happens. We do know that a Visa debit card obtained through Travelex will not work in Cuba. Because of these unpredictable difficulties it's best to come to Cuba with a 'back-up' plan for obtaining cash if your credit card doesn't work.
Bank Commissions: The exchange rates used by the CADECA are the same in every CADECA around Cuba and represent about a 3% commission for the bank (included in the exchange rate). For cash advances and when using the ATMs, there is a 3% fee charged. This means that for value for money it's approximately the same if you are making a cash advance or exchanging a travellers cheque or cash.
Local Cuban Peso: The 'local' Cuban Peso has very limited use, especially for travellers. You may get the chance to use it occasionally so it's perhaps a good idea to exchange about CUC 1-3 to CUP at one of the CADECA after you arrive. Only some CADECAs offer this service. This currency is mainly used for buying goods at ration stores (for which you need to be a resident and have a ration card), but some other products are also available in this currency and mainly from street stalls, such as ice-cream (CUP 1-3) and pizza (CUP 10). What's confusing for travellers is that the Cubans call both currencies 'pesos', so you have to know the value of something to know which currency they are referring to. Otherwise you have to ask. CUC is also colloquially known as convertibles, divisa, dolares, fula, chavitos, baros, and cabillas.
Departure Tax
There is a 25 CUC departure tax from Cuba that is not included in your international air ticket.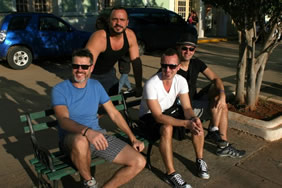 Luggage
We recommend the use of a duffel bag or backpack (whatever you find easiest to carry), or even a small suitcase with wheels will be fine as long as itīs not too big. Keep in mind that you will normally have to carry your own luggage on and off buses and along cobblestone streets. A good sized daypack is essential.
Warning! Theft from checked luggage flying into and out of Cuba has been known to occur. We assume this is from the baggage handlers working at the airport in Cuba. We recommend the use of a pad lock on the zipper of your main bag. This is also useful in the accommodations as well to make you feel safer about leaving any valuables in your room. If you need to store some things in Havana and pick them up at the end of the tour, this is definitely possible for a small cost (about 5 CUC per item). You will need to ask your tour leader about this upon arrival.
Your Fellow Travellers
On an OUT trip you will be travelling with other gay or gay-friendly passengers. We encourage open minded friends and family to join our trips. As you travel on a group trip you will be exposed to all the pleasures and maybe some of the frustrations of travelling in a group. Your fellow travellers will probably come from all corners of the world and likely a range of age groups too. We ask you to be understanding of the various needs and preferences of your group - patience with your fellow travellers is sometimes required for the benefit of everyone's travel experience. Remember too that you have responsibilities to the group. If you are requested to be at a place at a certain time, ensure that you don't keep the rest of the group waiting. We have found time and time again that the very best trips we operate are those where the dynamics within the group work well - this takes just a little effort on your part.
Single Travellers
Our group trips are designed for shared accommodation although a single supplement is often available for an additional charge. For no additional cost, single travellers share with people of the same sex for the duration of the trip.
A couple of Rules
At OUT Adventures, we believe in having fun and exploring new and developing cultures while being responsible travellers. On our trips, generally there are only two rules: No drugs and no prostitution. These two activities will result in putting oneself and the group at risk, and will result in removal from the trip by our group leader.