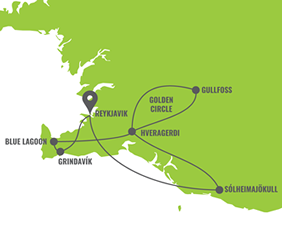 • Arrival & departure transfers to/from Out Adventures' joining/finishing point hotel via shared shuttle.
• A lesbian local guide throughout
• All accommodations for the duration of the tour
• 4 breakfasts, 1 lunch and 3 dinners
• All activities mentioned
• All national park entrance fees
• Private transportation throughout
• Bottled water available on all transportation
• International airfare
• Meals & Activities not mentioned
• Items of a personal nature
• Visa fees
• Travel insurance - mandatory for all travellers.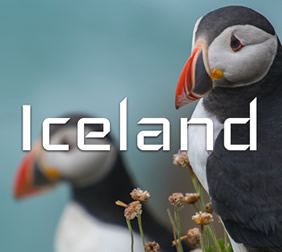 Visas
A visa is not typically required for American, Australian, British and Canadian citizens travelling to Iceland for fewer than 90 days. There may be exceptions, and all visas are the responsibility of the traveller.
Culture Shock
Tourism in Iceland is well-developed enough to afford many of the luxuries of home. Nearly everyone speaks English, and locals are very outgoing and friendly.
Local LGBT Scene
While the scene is small, and centred around Reykjavík, being lesbian or gay in Iceland is a complete non-issue (they've already had a lesbian prime minister).
Weather
Winter in Iceland is quite volatile. Daytime highs average in the high 40's F (3C), and lows around 28F (-2C). Snow is always a possibility, so bring along proper winter gear as well as waterproof outer layer, and a few thin layers to keep you warm.
Required Vaccinations
Based on the entry requirements for Iceland, there are no vaccinations needed for entry. To determine if you should take preventative measures to reduce the risk of illness, you should consult your doctor or a travel medical clinic, as we cannot provide vaccination recommendations.
Electricity
You will need an international travel plug/adapter for type F sockets.
Connectivity
All of our hotels will have Wi-Fi access, so feel free to tweet, pin, post and share your experience with your friends and family at home. They might be a tad jealous!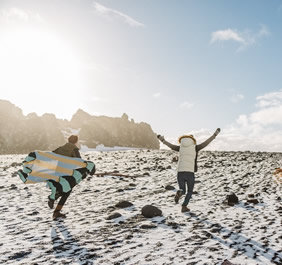 How we travel
Out Adventures is all about good times with like-minded people. Whether we're sitting around a campfire or indulging in five-star decadence, our goal is to make the experience magical. We also support the communities we visit by hiring local guides, staying at locally-owned accommodations whenever possible, and seeking out authentic local cuisine. It all adds up to a great way to immerse yourself in the culture.
Travel Insurance
For everybody's peace of mind, medical travel insurance is required on all Out Adventures tours. At a minimum, your travel insurance must provide cover against personal accident, death, medical expenses, emergency repatriation and personal liability, with a minimum medical coverage of US $200,000.
Your guide
All Out Adventures are led by a lesbian host and/or group leader. Whenever possible, we hire destination locals. And we can also connect you with the right people if you'd like to delve deeper into the local culture. If you're pleased with your guide, we recommend a tip of US $10 per guest, per day…they'll certainly appreciate it!
Fellow adventurers
Out Adventures are a great way to meet people from around the world and all walks of life. Bear in mind that everybody's there for a good time, so mutual respect will go a long way. Please be on time for any meet ups, empathetic to the needs of others, and ready to roll with whatever the adventure brings.
Although we can't tell you who your fellow travellers will be for privacy reasons, we can tell you many great friendships began with an Out Adventure. And just because we're an LGBT tour operator doesn't mean we're exclusive: friends and family are always welcome to join the fun.
Flying solo
If you've never travelled on your own, it's an amazing way to get to know yourself while making new friends along the way. We can arrange for you to share a room with people in your age range at no charge, or you can pay a supplement for your own room. If there's an odd number of solos, we'll rotate a single room on a random basis.
Flying Solo
If you've never travelled on your own, it's an amazing way to get to know yourself while making new friends along the way. We can arrange for you to share a room with people in your age range at no charge, or you can pay a supplement for your own room. If there's an odd number of solos, we'll rotate a single room on a random basis.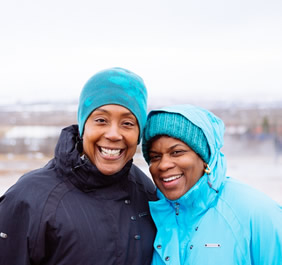 Meals
To keep things flexible, not all meals are included in the trip price. While we typically dine together so everybody can get a taste of everything, feel free to explore on your own or your guide will always have restaurant recommendations. Please note that food in Iceland is costly, so you could easily spend $100 USD for a typical meal featuring an appetizer, entree, dessert, and drink.
Money
The local currency is the Icelandic Krona. We recommend carrying local currency for small purchases, but credit cards are accepted at most upscale restaurants, and at hotels. We also recommend carrying about $400 USD to be used in case of an emergency, or if your credit/ATM cards are placed on hold.
Tipping
We've covered the gratuities for included activities, meals, and our local activity guides. You'll only need to offer a tip on any extra drinks or services you buy on the trip, and your Group Leader. We recommend budgeting about $150 USD in total for tipping.
What to bring
Most Out Adventures entail carrying your own luggage on occasion. And while you'll never schlep far, things can quickly get costlier than a celebrity breakup if you don't keep your baggage under 20kg/44lb thanks to costly surcharges on domestic flights. You should also bring something smaller for day trips to carry water, your camera, and any souvenirs you find along the way.
A Special Note On Arrival Transfers
All Iceland departures include arrival/departure transfers via a local shared shuttle bus, known as the FlyBus. Three weeks before departure you will be given a ticket to board the FlyBus. You will also receive detailed instructions on where to catch the bus, how to board and where to get off. If you'd prefer a private transfer, please contact our sales team for pricing.
Room With A View Hotel
, Reykjavik
If you are checking into/out of our joining point hotel, a complimentary arrival transfer will be included.
Standard check-in time is between 2PM and 3PM. We are unable to arrange early check ins, however you are able to store your luggage and explore the central area near the hotel while you wait. If you would like a guaranteed early check-in, you will need to reserve a pre-tour night of accommodation.
These stylish apartments, rooms and suites are located in Reykjavík's fashionable 101 district. The building's rooftop terrace offers a hot tub and panoramic views of the city and Faxaflói Bay.
All accommodation options at Room With A View Luxury Apartments
feature bright, colourful design and modern décor. Each kitchen has an electric cooker and microwave.
Relaxation options include communal balconies and a bookable sauna. The popular Mál og Menning bookshop is found on the ground floor.