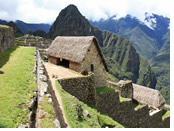 Stroll through Lima's vibrant Plaza Mayor, learn the secrets of the Amazon Jungle from a local guide, wake to the sounds of an Amazonian animal orchestra, admire Cuzco's stunning colonial architecture, glimpse terraced walls in the fertile Sacred Valley, stroll geometrically perfect streets in Ollantaytambo, wander among the ancient ruins of Machu Picchu, discover colourful traditional textiles on our Gay Peru, Amazon & Machu Picchu Tour.
Get OUT & explore the heart and soul of Peru on this eye-opening sojourn from the depths of the Amazon to the heights of the Andes. Offering an up-close look at Peru's diverse attractions, this is an unforgettable trip at a relaxing pace. Discover ancient cultures, natural wonders, welcoming locals and vibrant modern life as you journey through the homeland of the Inca.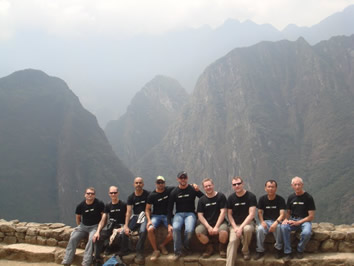 This is a list of included activities on this trip. All other activities are optional and at your own expense. For a list of optional activities and sightseeing available on this trip, see the optional activities section below. If you choose not to participate in the included activities on this itinerary, the cost will not be refunded.
• Group leader from beginning to end of tour
• 8 Breakfasts, 2 Lunches, 5 Dinners
• Arrival airport transfer to joining point hotel
• Orientation walk (Lima)
• Flight from Lima to Puerto Maldonado
• Guided jungle walks (Amazon Jungle)
• Flight from Puerto Maldonado to Cuzco
• Orientation tour with coca tea tasting (Cuzco)
• Visit surrounding archaeological sites (Cuzco)
• Sacred Valley community visit (enroute to Ollantaytambo)
• Ollantaytambo ruins (Ollantaytambo)
• Machu Picchu (Aguas Calientes) Archaeological site tour
• International Airfare
• Departure Transfer
• Meals not outlined in itinerary
• Activities not outlined in itinerary
• Travel insurance package covering medical, trip interruption & baggage loss.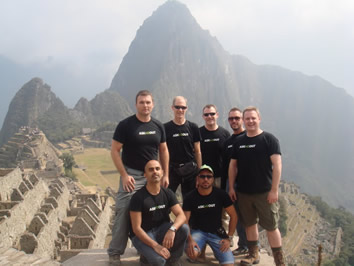 All optional activities are entirely your choice and are not included in price of this trip. The following is not an exhaustive list and should be used as a guide only.
• Pachacamac tour (30 km from downtown), Lima - US $44 plus PEN 7 entrance fee
• Museo de la Nacion, Lima - Free
• Museum of the Inquisition, Lima - Free
• Gold Museum, Lima - PEN 35
• Archaeological Museum, Lima - PEN 11 (guide fee PEN 15)
• Piuray Chincheros Paddle Boarding Excursion - US $70 per person (min 3 guests)
• Mountain biking, Cuzco - US $35
• Museo Inka, Cuzco - PEN 10
• Coricancha, Cuzco - PEN 10
• Hot springs, Aguas Calientes - PEN 10
• Machu Picchu site museum, Aguas Calientes - PEN 25

3 and 4 Star Hotels (6 nights) & Jungle Lodge (2 nts)
We have carefully chosen these gay-welcoming properties with you in mind. They have the right balance of comfort while still being locally owned.
Joining Point Hotel
Dazzler Hotel, Lima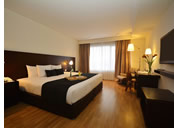 Featuring an outdoor heated swimming pool, a fitness centre, and a restaurant, Dazzler Lima
offers self-catering accommodation with free Wi-Fi and buffet breakfast in Lima. Guests will be received with a complimentary welcome drink.
Guests at Dazzler Lima can relax in the sauna or use the computers with free internet. Laundry services can be arranged upon request for an extra fee.
Providing a tranquil environment, the rooms in Dazzler Lima feature private bathrooms, cable TVs, kitchenettes and air conditioning.
Dazzler Lima is 900 m from Ovalo de Miraflores and 9,6 km from Plaza Mayor square. Larcomar Shopping Centre is 1,7 km away. Jorge Chavez international airport is 17,4 km away.
Finishing Point Hotel
El Mercado Hotel, Cusco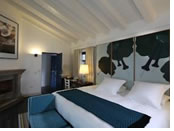 El Mercado Hotel is located in Cusco, a 5-minute walk from the main square and Cathedral. Free Wi-Fi access is available.
Rooms here will provide you with a private bathroom with shower and cable TV. At El Mercado Hotel you will find a 24-hour front desk. Other facilities offered include luggage storage and a laundry service.
The property is a 10-minute drive from Alejandro Velasco Astete airport.
Physical Rating
You are required to carry your pack on and off trains and buses, up hotel steps, etc. Your itinerary may include easy paced walks or bike rides, but these are on mainly flat ground.
Culture Shock
The trip includes a range of accommodation, such as basic hotels with western facilities or overnight trains. Days of being on the move are well interspersed, communication with the outside world is ever-present and a wide variety of food is commonly available.
Group Size
Maximum of 16 travellers per group. Departure is guaranteed subject to 2 people travelling.
Budget
Allow USD $500 for meals not included.
Transportation
Plane, train, minibus, boat, canoe, taxi, and walking.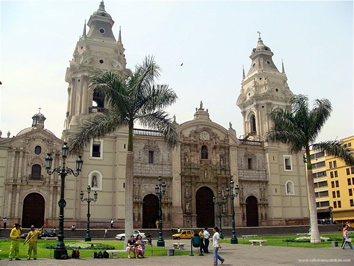 Day 1 - Lima, Peru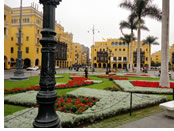 Bienvenidos! Welcome to Peru.
Plaza Mayor is the ideal place to begin an exploration of Lima's churches, palaces and colonial mansions. Take a stroll and admire the intricately carved balconies of the Archbishop's Palace or descend into the eerie catacombs below the Monasterio de San Fransisco. Sample some ceviche, a local specialty of white fish marinated in lemon juice, onion and hot peppers.
You are met on arrival at Lima airport and transferred to your hotel (please advise flight arrival details at least 14 days prior to departure if you wish to have this transfer provided).
Please ensure you arrive in time for the important welcome meeting at 2pm. Your leader will leave a note at reception telling you where this important meeting will take place. Please ask a member of reception for this information. This will be followed by an orientation walk. This evening we will have an included dinner.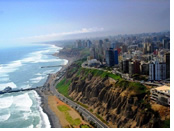 For those who arrive early, there is sightseeing information at reception. Take a walk around Miraflores. Go from Central Park (Parque Kennedy) to LarcoMar via Larco Avenue. Alternatively go to Parque del Amor (Love's Park) for a nice view of Lima's beaches. Other things to see and do include a tour to Pachacamac (approx 30 km from downtown Lima), Museum of the Inquisition, Gold Museum and Archaeological Museum. Please note that today we include an orientation walking tour in Lima's downtown so there is no need for you to visit downtown prior to the trip.
While Peru's capital officially began life in 1535, when Spanish conquistador Francisco Pizarro founded the city on the Day of the Three Kings, settlements had been scattered through the valley since before the Incas. The city was built on top of existing palaces and temples belonging to the local chief, who had little choice but to move on. Lima was in its prime during the Spanish colonial days and much of the city's attraction now lies in its well preserved historical centre.
Flanked by streets of ornate colonial mansions, palaces and churches, Plaza Mayor is the best place to start any exploration of Lima. There are many fine museums in and around the city including the Museo del Tribunal de la Santa Inquisicion, which gives a fascinating insight into the Spanish Inquisition and the Museo Nacional de Arqueologia which offers a look at Peru's succession of ancient cultures.
Away from the historic centre, mingle with the Limenos (Lima's residents) in the cosmopolitan coastal districts of Miraflores, Barranco and San Isidro.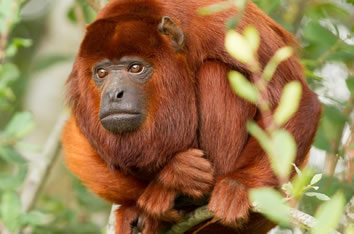 Days 2, and 3 - Amazon Jungle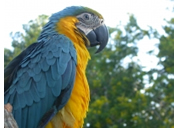 The call of exotic birds and dense jungle awaits. Learn about the Amazon's complex ecosystem on a hike with a local guide. Spy everything from vibrant macaws to cheeky monkeys and colourful butterflies, and discover the medicinal properties and practical uses of jungle plants. Stay in an eco lodge that combines low-impact architecture with native-style rooms.
We'll take an early 2 hour flight to Puerto Maldonado. Upon arrival, the lodge staff will take us to their office in town where you will leave most of your luggage at a safe storage and continue traveling with a small pack with the necessary items for the next 2 nights in the jungle. We then take a motorized canoe up river to our jungle lodge.
Depending on our flight arrival time, we will have lunch on board the canoe as we travel to our lodge in the Madre de Dios Area.
In the afternoon and tomorrow we head out into the jungle with our local, multilingual guides and encounter magnificent fauna and flora in their natural habitat. Spot everything from macaws, to monkeys, peccary, otters and thousands of butterflies. The guides can also teach us about the medicinal properties and practical uses of the plants.
The lodge is eco-friendly and combines low-impact architecture with traditional native style. Rooms are simple, but comfortable with flush toilets, showers, mosquito nets and kerosene lamps.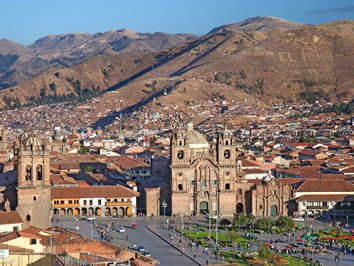 Days 4, and 5 - Cuzco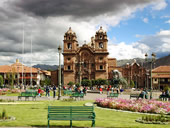 After exploring the wilds until your heart's content, it's time to jump back in the canoe and return to Puerto Maldonado where we take a short flight to Cuzco (approx. 30 minutes).
Acclimatise to the high altitude with a stroll around Cuzco, a melting pot of Spanish and Inca influences, rich in history and legend. Visit a coca tea shop - tasting included - then holler and haggle at the colourful San Pedro market. Top off the stay here with a trip out to the fortress of Sacsayhuaman.
The Cuzco (can also be spelled Cusco) region truly is the heart and soul of Peru. The city itself is the continent's oldest, continuously inhabited city and was the home of the Incas for two centuries before the Spanish built their first capital here. Today, Cuzco is a fascinating combination of both cultures. Inca-built walls line the central streets and many of the elegant colonial buildings are built on or around Inca foundations. This is a city steeped in history, tradition and legend and is a perfect base for optional explorations into the Incan world and to enjoy a range of outdoor activities.
Your leader will take you on an orientation walking tour of the area near the hotel, including the local San Pedro market.
For lunch or mid-morning coffee and cake head to Yanapay restaurant on 415 Ruinas St. This restaurant uses all its profits to support children in Cuzco through Aldea Yanapay and its social projects.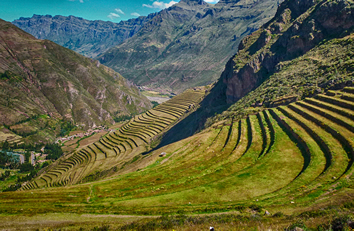 Day 6 - Sacred Valley / Ollantaytambo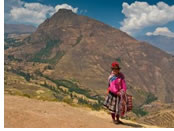 See woolly llamas and locals dressed in brightly coloured traditional clothes on a trip through the spectacularly terraced Sacred Valley, or Wilcamayo, as the Incas called it. Stay overnight in the ancient Inca town of Ollantaytambo, famed for its remarkable street layout and impressive nearby ruins.
Travel with our local guide through the Sacred Valley on the outskirts of Cuzco. Known as Wilcamayo by the Incas, the lush, fertile valley has long been the main source of food for the high Andes. Maize crops can be seen surrounding the river and covering the terraces carved high into the valley walls.
We will head to a community along the Valley to learn about local lifestyle and activities, and if our visit coincides with market day, we can spend time browsing the stalls in search of hand-painted beads or warm ponchos and maybe even practice a little bit of the local language, Quechua. Your leader might also suggest an optional local meal, or an Andean picnic with the locals.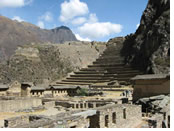 After the visit to the community, we continue the journey to Ollantaytambo, the most populous town of the valley situated at 2792 metres above sea level where houses have been built over an ancient inca town that has still the remains of an Inca fortress that is popular in historial incan stories (entrance fee is included so take advantage of it and wander around the fortress).
We spend the night in Ollantaytambo at the far end of the valley. This geometrically perfect town is a magnificent example of Incan urban planning. It is especially admired for the huge terraces that guard the great temple-fortress that clings to cliffs. This is one of the few places the Incas defeated the Spanish.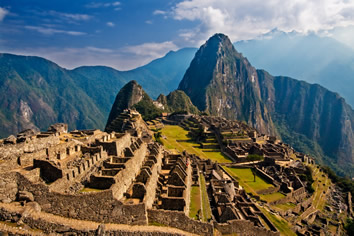 Days 7, and 8 - Aguas Calientes / Machu Picchu / Cusco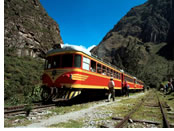 Reach the mountain village of Aguas Calientes by train and prepare to be awed by the first view of Machu Picchu. Enjoy a guided tour and be sure to have cameras ready - these ruins are seriously photogenic. Spend the rest of the day exploring the citadel at leisure, perhaps making the climb up Wayna Picchu for extraordinary views of this magical site.
After a train ride (approx. 90 minutes) through the winding Urubamba Valley we arrive this afternoon in Aguas Calientes where we spend the night. Aguas Calientes is nestled in the cloud forest in the hills at the foot of Machu Picchu. For those who want a sneak peak, there may be time to visit Machu Picchu independently (entrance not included) before our included guided tour tomorrow. Otherwise, you can while away the afternoon in the natural hot springs that give the town its name.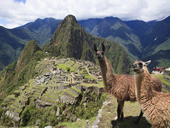 The following morning we take a very early bus along the winding road to Machu Picchu (approx. 30 minutes) where we are joined by a guide who will take us through the ruins. Looking down at Machu Picchu for the first time as it sits against a backdrop of forested mountains is a truly breathtaking experience. No matter how many photos you've seen, it is hard to prepare for its awesome beauty.
While it is thought Machu Picchu was built around 1440 as a country retreat for Incan nobility, there is evidence this had been a sacred Incan site for much longer. Another school of thought is that this was an astronomical observatory. There is plenty of time for you to decide for yourself as you wander around the many temples, palaces and living quarters. Take advantage of the seemingly endless photo opportunities the enormous stone walls provide before returning to Aguas Calientes for lunch.
After a late lunch, board the train back through the Andes (approx. 1.5hrs) then take private transport back to our hotel in Cuzco (approx. 1.5hrs).
This evening you'll enjoy your farewell dinner at Fallen Angel, a special gay-welcoming restaurant with a quirky atmosphere of bath tub tables that double as fish tanks, heart shaped booths and plenty of local art.
Day 9 - Cuzco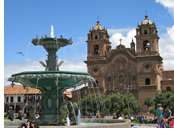 You can leave at any time on day 9. Check-out time from the hotel is 11am. If you wish to leave later you can organize with reception to store your luggage.
Relax in one of the cosmopolitan cafes surrounding the Plaza de Armas, grab a few bargains or squeeze in some last-minute sightseeing. The city's imposing Baroque cathedral is built upon an Inca palace and is well worth a visit, as is the remarkable 12-sided stone. Why not celebrate a wonderful adventure with lunch at the Aldea Yanapay Cafe - as well as serving delicious fare, all proceeds go towards helping Cuzco's disadvantaged kids.