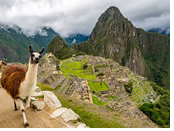 Peru: The Amazon & Machu Picchu Luxury Lesbian Escape. Our Signature Adventure Through The Amazon, Andes And Beyond! From the depths of the Amazon to the heights of the Andes, this eye-opening escape showcases Peru at its best. Alongside a group of like-minded women, you'll get a taste of Lima's famous culinary scene, be awed by the Amazon's natural beauty, discover Cuzco's pre- and post-colonial history and get a glimpse into the mysteries surrounding UNESCO-listed Machu Picchu. Luxurious hotels, top-notch dining and one of South America's best local guides are just the cherry on top.
Get OUT & explore the heart and soul of Peru on this eye-opening sojourn from the depths of the Amazon to the heights of the Andes. Offering an up-close look at Peru's diverse attractions, this is an unforgettable trip at a relaxing pace. Discover ancient cultures, natural wonders, welcoming locals and vibrant modern life as you journey through the homeland of the Inca.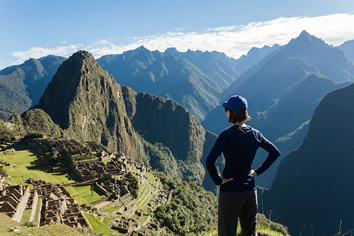 • Discover firsthand the ancient ruins of Machu Picchu
• Be awakened by the sounds of the Amazon rainforest animal orchestra
• Wander the sumptuous city of Cusco
• Admire the might of the Inca empire in the Sacred Valley
• Taste Lima's world-famous food, including dinner by one of the city's best female chefs
• Enjoy intriguing city tours
• Visit a popular lesbian-owned bakery where you'll get to meet the owner and taste her cupcakes (not a euphemism)
• Stroll the geometrically perfect city of Ollantaytambo
• See how local women live in the countryside at a weaving community with a chance to shop for handmade souvenirs.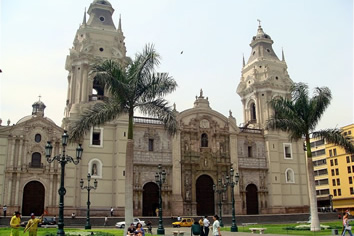 Day 1 - Lima, Peru
Hola! Welcome to Peru!
We have no activities planned today until our Group Meeting at 2PM in the hotel lobby. You'll meet your Brand Ambassador and Host Tanya, Alejandrina your Group Leader, and fellow travellers to discuss our adventure.
From there we'll walk through gorgeous Miraflores and Barranco with a stop at "Miss Cupcakes" en route. The bakery's lesbian owners serve up Lima's sweetest bites, and are passionate supporters of campaigns for autism and same-sex civil unions. You will also visit MATE, the Mario Testino Museum. This non-profit museum promotes Peruvian artists and culture throughout the world, while introducing Lima to the best international contemporary art and photography.
Tonight's Welcome Dinner is at Kjolle. This restaurant is the vision of Pía León, one of Latin America's Best Female Chefs.
Meals: Welcome Dinner
Accommodation: Casa Republica Barranco Boutique Hotel
, Lima, 4*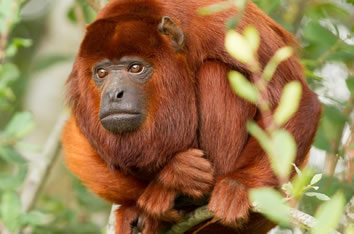 Day 2 - Puerto Maldonado / The Amazon
Our day begins with a two-hour flight to Puerto Maldonado, a gateway to the Amazon Jungle.
From here we'll climb aboard a motorized canoe and ride the Madre de Dios River to our hacienda for the next two nights.
After lunch we'll take a walk through the property's nature trails, where you'll learn about the rainforest, its transformation by human beings, and its relevance to the world.
At dusk we'll climb aboard the canoe again for a twilight river safari celebrating the river's nocturnal creatures.
Our day ends with cocktails and snacks around the bonfire before dinner in the grand dining room.
Please note: Today's flight is not included in the cost of the tour. Please see 'Trip Notes' for a special note on purchasing domestic airfare.
Meals: Breakfast, Lunch & Dinner
Accommodation: Inkaterra Hacienda Concepcion Lodge
, Tambopata, 4*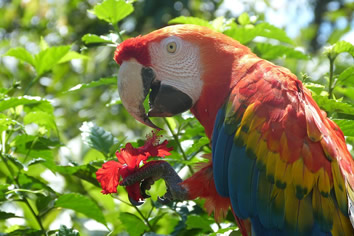 Day 3 - Puerto Maldonado / The Amazon
After a hearty buffet breakfast we'll trek into Tambopata National Reserve and learn what makes Madre de Dios the biodiversity capital of Peru. Look for the endangered giant river otter, blue and yellow macaw, red howler monkey and black caiman.
Lunch awaits back at the lodge, then it's off to the Inkaterra Canopy Walkway. Climb a 91ft/28m tower into the canopy before you cross seven hanging bridges. Enjoy breathtaking vistas and photograph white-throated toucans, three-toed sloths, woodpeckers, trogons and squirrel monkeys.
A "Rainforest at Night" safari wraps up the day of adventure, with dinner served at the lodge.
Meals: Breakfast, Lunch & Dinner
Accommodation: Inkaterra Hacienda Concepcion Lodge
, Tambopata, 4*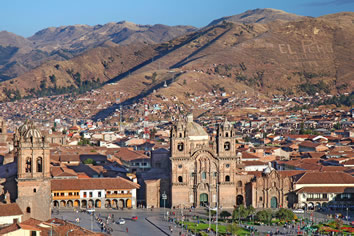 Day 4 - Cusco
Today we return to Puerto Maldonado by canoe then board a flight to Cusco, South America's oldest continually-inhabited city.
To adjust to the altitude (3,400m/11,200m), we'll take it easy this afternoon, with a short orientation walk and a visit to San Pedro market.
This evening you're free to explore the town, enjoy the hotel's gorgeous amenities, or join the group for an optional dinner.
Please note: Today's flight is not included in the cost of the tour. Please see 'Trip Notes' for a special note on purchasing domestic airfare.
Meals: Breakfast
Accommodation: El Mercado Hotel
, Cusco, 4*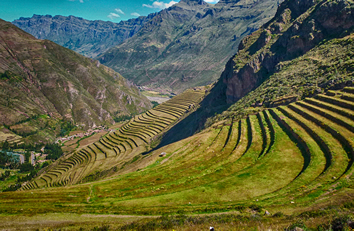 Day 5 - Sacred Valley
This morning we'll head to the Sacred Valley on the outskirts of town.
We'll visit a farming community en route before we arrive in Ollantaytambo. This geometrically perfect town is a magnificent example of the Inca's urban planning. Take time to explore, and don't miss the fortress above town. The entrance fee is included and it's worth the visit.
Tonight we'll enjoy an incredible included meal.
Please note: we'll safely leave the bulk of our luggage here for the next few days, until we return from Machu Picchu. Out Adventures will provide you with compact duffel bags.
Meals: Breakfast & Dinner
Accommodation: Inkaterra Hacienda Urubamba Hotel
, Ollantaytambo, 4*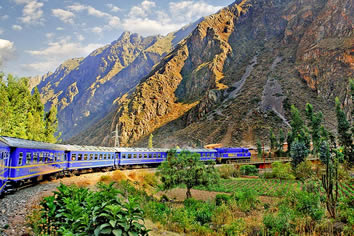 Day 6 - Aguas Calientes
Our day begins by riding the rails aboard the charming 360° Machu Picchu Train through the Urubamba Valley. Glass panels in the ceiling let you soak in the views en route to Aguas Calientes, the closest civilization to Machu Picchu.
Rest up this afternoon, as we have a full-day visit to the ancient civilization tomorrow, or treat yourself to a sneak peak tonight. A group dinner is included at the hotel.
Meals: Breakfast & Dinner
Accommodation: El MaPi Hotel by Inkaterra
, Aguas Calientes, 4*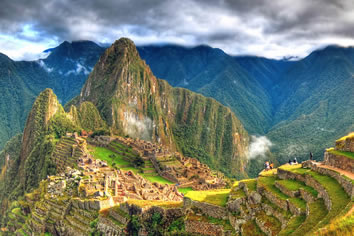 Day 7 - Machu Picchu / Cusco
This morning we'll depart around 5:30AM and make our way along the notoriously windy road to Machu Picchu.
Upon arrival a guide will introduce us to the ancient ruins. Looking down at the site against a backdrop of forested mountains is breathtaking: no matter how many photos you've seen, you can't prepare yourself for the beauty before you.
Enjoy an optional lunch before we board the train and return to Cusco. Enjoy the luxe accommodations at the hotel tonight.
Meals: Breakfast
Accommodation: El Mercado Hotel
, Cusco, 4*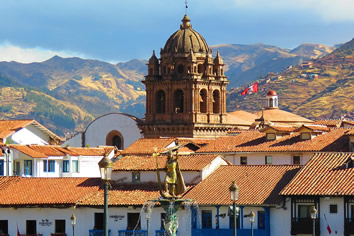 Day 8 - Cusco
Today we have a Workshop on Colonial Cuzqueña Glassed Ceramics, a traditional artform. You'll lathe, enamel and paint traditional toritos and caballitos (little bulls and horses) of Pucará during a 3-hour experience.
The rest of the day is at your leisure, until our delicious Farewell Dinner at MAP Cafe, located on the patio of the Pre-Columbian Museum of Art.
Meals: Breakfast & Farewell Dinner
Accommodation: El Mercado Hotel
, Cusco, 4*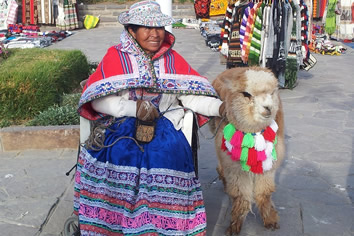 Day 9 - Cusco / Departure
There are no activities planned today, so you are free to explore the city and depart at your leisure.
Your local guide will help arrange your included departure transfer to the airport. Safe journey!
Meals: Breakfast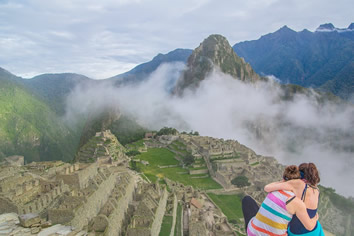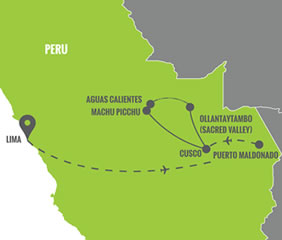 • Arrival & departure transfers to/from Out Adventures' joining/finishing point hotel
• 1 Local Female Guide and 1 Out Adventures Lesbian Host from beginning to end of tour
• 8 breakfasts, 2 lunches, 6 dinners
• Lima orientation walking tour
• Cuzco orientation walk
• Pisco sour lesson
• Gratuities for drivers, day/city guides, hotel porterage and included meals
• Visit to a community in the Sacred Valley
• Guided Amazon Jungle walks
• Private, guided tour of Machu Picchu
• Signature Out Adventures duffel bag
• Bottled water on all bus rides
• Train trip between Aguas Calientes and Ollantaytambo on the Vistadome train
• International airfare and domestic airfare (Details will be provided when the official Trip Guarantee is sent to group)
• Meals not outlined in itinerary
• Activities not outlined in itinerary
• Gratuities for Group Leader ($45-$90 USD)
• Travel insurance is mandatory for all travellers.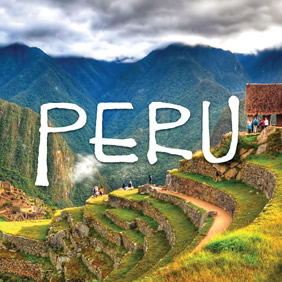 A Special Note On Machu Picchu
Peruvian authorities have enacted new regulations surrounding all Machu Picchu visits.
• Entry tickets are valid for one entry only, meaning you cannot leave the site and re-enter.
• After entry, our group will be directed to one of three "circuits" around the site. We will not have the ability to backpedal, switch circuits or explore Machu Picchu after completing the circuit. We must immediately leave the site after completing the circuit.
• We will have a set time slot for our tour, either 6am-12pm or 12pm-4:30pm, and this slot will be chosen in advance by our operations team.
• We will spend additional time exploring the famous Sun Gate and Inka Bridge which will be less regulated.
Visas
A visa is not typically required for American, Australian, British and Canadian citizens travelling to Peru for fewer than 90 days. There may be exceptions, and all visas are the responsibility of the traveller.
Culture Shock
Peru is a developing country with infrastructure, values, customs and standards that may differ from what you're accustomed to. Expect poor road conditions, along with unanticipated inconveniences such as restaurants and tourist sites being closed from time-to-time. Please note our transportation may be altered, and/or our itinerary changed, due to such circumstances beyond our control.
Local LGBT Scene
Many people frequently mistake the Inca national flag for a rainbow Pride flag...if only that were the case. Peru is predominantly Catholic, quite conservative, and hasn't progressed far in terms of LGBT rights. That said, Lima does have a large LGBT community, some popular lesbians hangouts, and a friendly restaurant and art scene.
Weather
Expect the weather in Lima to be fairly consistent, with daytime highs around 18C/65F, and evening lows around 15C/58F. April through October are the coolest and driest months in the Andes Mountains (Cusco, Sacred Valley, Inca Trail), where the average daily high is around 20C/68F, with evening lows around 4C/40F.
Required Vaccinations
Based on entry requirements, there are no vaccinations needed for Peru. To determine if you should take preventative measures to reduce the risk of illness, you should consult your doctor or a travel medical clinic, as we cannot provide vaccination recommendations.
Electricity
You will need an international travel plug/adapter for type A/B/C sockets.
Connectivity
Wi-Fi will be available at no cost at our hotels in Lima, Cusco and the Sacred Valley. Unless you have a local SIM card, you won't have a data connection during our hike on the Inca Trail.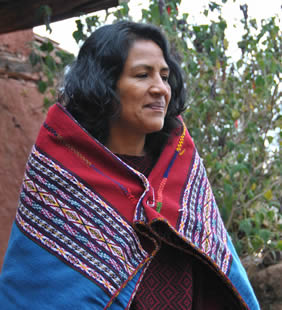 Important Machu Picchu Info
For safety reasons, our Machu Picchu entrance tickets do not include the fee to climb/hike to the top of Huayna Picchu (the mountain in the background of Machu Picchu photos). You will, however, have access to the entire site along with a 2-hour guided tour.
A Special Note On Altitude Sickness
Altitude sickness and oxygen deprivation may be felt while travelling to high altitudes. Symptoms include shortness of breath, headaches, general lethargy and a reduced appetite. It is important that you drink plenty of water, and don't attempt too much in a day.
Travel Insurance
For everybody's peace of mind, medical travel insurance is required on our tour. At a minimum, your travel insurance must provide cover against personal accident, death, medical expenses, emergency repatriation and personal liability, with a minimum medical coverage of US $50,000.
Your guide
Our adventure is led by a lesbian (or lesbian-welcoming, female) guide. Whenever possible, we hire destination locals. And we can also connect you with the right people if you'd like to delve deeper into the local culture. If you're pleased with your guide, we recommend a tip of US $5-10 per person, per day…they'll certainly appreciate it!
Fellow adventurers
Out adventures are a great way to meet women from around the world and all walks of life. Bear in mind that everybody's there for a good time, so mutual respect will go a long way. Please be on time for any meet ups, empathetic to the needs of others, and ready to roll with whatever the adventure brings.
Flying Solo
If you've never travelled on your own, it's an amazing way to get to know yourself while making new friends along the way. We can arrange for you to share a room with people in your age range at no charge, or you can pay a supplement for your own room. If there's an odd number of solos, we'll rotate a single room on a random basis.
Optional activities
Every Out Adventure offers optional excursions that are not included in price of this trip. Please see the daily itinerary in your final pre-trip packet to learn what's available.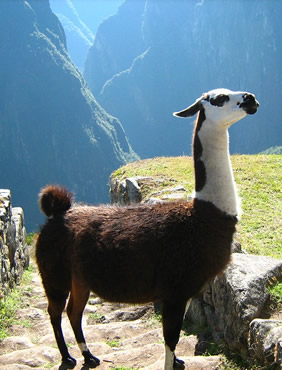 Meals
To keep things flexible, not all meals are included in the trip price. Although we typically dine together so that everybody can get a taste of everything, feel free to explore on your own…your guide will always have some restaurant recommendations. While in the Amazon Jungle, all meals will be included. You will have a selection of meat, fresh fruit, and vegetables, with hot meals throughout.
Money
The local currency is the Peruvian Nuevo Sol. Credit cards are accepted at hotels and upscale restaurants, but not for gratuities. We recommend carrying approximately $400 USD to be used only in the case of an emergency, or if your credit/ATM cards are placed on hold.
Tipping
Gratuities for local day/city guides, drivers, hotel porters and food at included meals are all covered in the trip price. However, a tip to your Group Leader, housekeeping, and gratuities for optional meals and drinks at included dinners are not.
Please note: Credit cards are accepted at hotels and upscale restaurants, but we strongly recommend cash for gratuities.
What to bring
Most Out Adventures entail carrying your own luggage on occasion. And while you'll never schlep far, things can quickly get heavier than a celebrity breakup if you don't keep your baggage under 20kg/44lb. If you bring along a steam trunk, chances are you'll be leaving it behind on domestic flights. You should also bring something smaller for day trips to carry water, your camera, and any souvenirs you pick up along the way.
Special Note on Luggage
We'll provide a duffel bag that can be used for the Amazon Extension for 2 nights/3 days along with our journey to the Sacred Valley and Machu Picchu for 2 nights/3 days. You get to keep this bag after the tour. Your main luggage will be securely stored during these two excursions.
Domestic Airfare
On this tour domestic airfare is not included. We will provide the recommended flight details in the official Trip Guarantee email. If you are booking your trip less than 90 days to departure, there is a chance you will have to purchase a different flight than the rest of the group.
Casa Republica Barranco Boutique Hotel
, Lima
Stay at the elegant Casa Barranco while you get a feel for one of Lima's most bohemian neighborhoods. This is one of the most interesting areas for exploring modern Peruvian culture, surrounded by the art of up-and-coming Limeños.
The casa is named after its Republican-era architecture, which lends a stateliness to its exterior. Although the rooms have an old-fashioned, 1920s feel, they offer modern conveniences like heating and air conditioning. You'll also have a flat screen TV and Wi-Fi, and each room comes with a private bathroom.
You can have a sip and get a convenient meal at the hotel's bar and restaurant. Help yourself to the lovely breakfast that's included in your stay. There's convenient 24-hour room service. Guests can also take advantage of the on-site laundry facilities and the rooms' safety deposit boxes.
El Mercado Hotel
, Cusco
El Mercado Hotel is rated 3 stars and is placed about 3 km from Balcon del Diablo. Free Wi Fi is featured throughout the venue, and a storage room, a safe deposit box and lift are also provided on site.
The accommodation is located in Cusco City Centre district, Plaza de Armas is within walking distance of this hotel. Limacpampa is not far away.
A daily buffet breakfast can be enjoyed in the restaurant. There is a gastronomic restaurant onsite the venue. Guests can quench their thirst in the lounge bar with their favourite drink. A number of restaurants, including Chicha por Gaston Acurio, Inka Food and The Curry House Korma Sutra, are located in the surrounding area, 100 metres away.