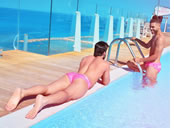 Enjoy Eilat, Tel Aviv, Jerusalem, & Dead Sea on our 10 Days Israel Gay Family Holidays Tour! This Israel gay tour will take you on a whirlwind adventure, packed with every ingredient to give you a fun-filled journey you are unlikely to ever forget! Enjoy the beauty of Jerusalem, the gay vibe of Tel Aviv and the magic of the world largest natural spa the Dead Sea, and one of Israel's most popular tourist destinations - Eilat.
Planned from top to bottom, with high-quality service, OUTstanding Travel takes you through Israel and unfolds its true magic and beauty. We'll place you at the center of it all – with the best accommodation – covering the top major sites of Tel Aviv, Jerusalem, the Dead Sea and more. You'll experience the hottest attractions, the best in nightlife, the trendiest culinary spots and the unique culture of Israel, without missing a beat. With the unsurpassed knowledge of your gay local tour guide, OUTstanding Travel takes you out of the guidebooks and into the Israel you're waiting to discover.
We must mention that all aspects of this individual trip are changeable, and a tailor-made trip for you can be organized to fit you perfectly.
Day 1 - Sunday
Tel Aviv, Israel
Shalom and welcome to Israel on your gay holiday! Upon arrival at Ben Gurion Airport, you will be greeted by our OUTstanding Travel Representative, who will assist you with your baggage and escort you to your transfer which will take you to your Tel Aviv hotel.
Enjoy the evening at leisure in Tel Aviv.
Day 2 - Monday
Eilat, Israel
Following breakfast, check out from the hotel and transfer to the Airport for your flight to Eilat.
Upon landing, a private transfer will be waiting to drive you to your hotel. Eilat is one of Israel's most popular tourist destinations, set at the southernmost point of Israel, by the Red Sea, with incredible underwater activities in one of the world's most beautiful coral reefs and gorgeous weather.
In the afternoon visit the beautiful Underwater Observatory and see the full spectrum of sea life that lives in the Red Sea.
Overnight in Eilat.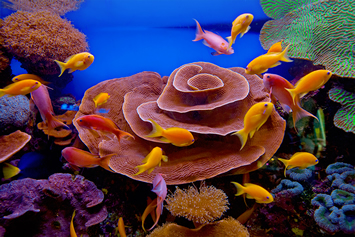 Day 3 - Tuesday
Eilat, Israel
In the morning have an unforgettable experience of a swim and snorkel with the gay-friendly dolphins at the beautifully colorful Eilat Dolphin reef!
Enjoy the rest of your day at the Dolphin reef beach, or go back to the city and enjoy one of the many family orientated attractions that Eilat has to offer.
Overnight in Eilat.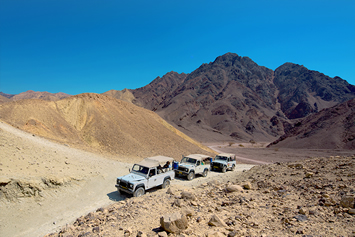 Day 4 - Wednesday
Arava Extreme
Today take an exciting 4x4 Jeep Tour of the desert and learn about this amazing and beautiful landscape. Drive to the Hai Bar Animal Reserve where you can see animals that have been living in Israel since the time of the Bible.
Rest of the day at leisure in Eilat to enjoy some family time.
Overnight in Eilat.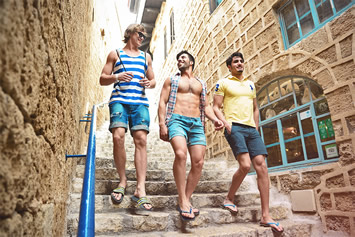 Day 5 - Thursday
Tel Aviv, Israel
Check out after breakfast, followed by a private transfer to Eilat Airport for your domestic flight to Tel Aviv. Upon landing, a private transfer will take you from the Airport to your hotel in Tel Aviv.
In the afternoon enjoy a walking tour of Tel Aviv & Jaffa with an OUTstanding Travel representative. Feel free to find out about our superb Gay community and learn about Gay culture and families in Israel. Experience Rothschild Boulevard, one of Tel Aviv's most important and iconic streets. Located in the heart of the White City of Tel Aviv, Rothschild Boulevard is a commercial center, with major financial institutions, a cultural center, and a theater and concert hall, a culinary center with dozens of top restaurants.
Visit the lovely Neve Tzedek, the first neighborhood of Tel Aviv, built in 1887, and the historical sites of Old City Jaffa, one of the oldest port cities in the world; soak up the ancient ruins and walk along the Artist's Quarter.
We pride ourselves on our knowledge of the nightlife and exquisite culture with our unique Gay perspective.
Overnight in Tel Aviv.
Day 6 - Friday
Tel Aviv, Israel
Spend a day to explore the city on your own.
We suggest getting caught up in the excitement at the Carmel Market and the traditional Friday shopping rush as the locals prepare for their Shabbat. Prior to Shabbat, "get your shopping on" with some free time to browse the many stores in the Nahalat Binyamin Artist's Market and the very fashionable Shenkin Street.
Spend overnight in Tel Aviv.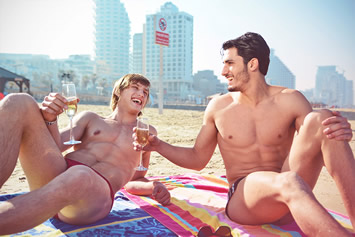 Day 7 - Saturday
Tel Aviv, Israel
Another day of leisure and relaxation.
Following Breakfast hit the beach or visit the wonderful Tel Aviv Art Museum, one of Tel Aviv's cultural centers. Take a stroll to Tel Aviv's port area, with an array of trendy restaurants and coffee shops to relax in and stores to peruse.
Spend overnight in Tel Aviv.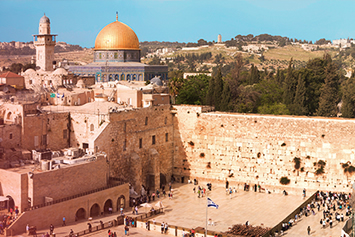 Day 8 - Sunday
Jerusalem, Israel
In the morning have a private taxi transfer from Tel Aviv to Jerusalem.
Meet our OUTstanding tour guide and walk towards the Old City of Jerusalem. Travel back in time to the beautiful Old City through one of its Ancient gates and visit such historical marvels and spiritual landmarks as King David's Tomb and the Room of the Last Supper, the Church of the Holy Sepulcher, Via Delarosa, the Arab Market and the recently restored Roman Cardo. Find yourself wandering through the charming Armenian and Jewish quarters, and see the sacred Western Wall, standing for thousands of years, before continuing on to the Christian quarter. The walking tour will end with a visit to the City of David and see the newest and exciting excavations of Jerusalem during the time of the first Temple period. Walk through Hezekiah's Tunnel which still flows with water underneath Jerusalem.
Before returning to Tel Aviv at night, enjoy the famous Night Spectacular Show at the Tower of David Museum, which displays the history of the city of Jerusalem along the ancient stones.
Private transfer from Tel Aviv to Jerusalem.
Spend overnight in Tel Aviv.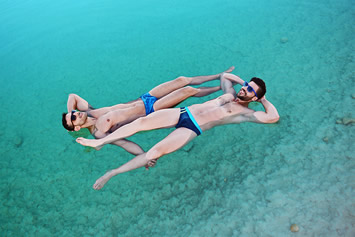 Day 9 - Monday
Ein Gedi & the Dead Sea
Meet our OUTstanding driver / guide for a private trip to Ein Gedi and the Dead Sea.
Drive through the hills of Judea to the "Land of Genesis". Here, "Abraham" and his family take us on a short camel ride and host us for a biblical-style Hebrew Hospitality in their tent. This unusual location will appeal to both adults and children alike as they reenact their favorite characters from the Bible.
Drive to the lowest point of Earth – the Dead Sea and visit the beautiful Ein Gedi Reserve. See the waterfalls at this Oasis in the desert, which is mentioned several times in the Book of Psalms, and hear the biblical stories of King David hiding from King Saul. The combination of Ein Gedi's abundance of water and tropical climate provides the ability for wonderful exotic plant and animal life to flourish.
Continue to an Ein Bokek - Dead Sea Resort to enjoy a delicious buffet lunch and spend the afternoon enjoying the buoyant therapeutic waters and world famous rejuvenating mud of this mineral-rich sea, the largest all natural spa in the world, on a private beach provided solely for the participants.
Return journey to Tel Aviv.
Spend overnight in Tel Aviv.
Day 10 - Tuesday
Tel Aviv / Departure Day
Following breakfast, check out from your hotel and transfer to Ben Gurion International Airport for your flight back home taking with you everlasting memories of Israel, and a great tan too!
Goodbye and Le'Hitraot (till we see you again)!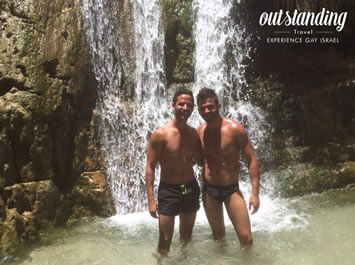 Select from 2 different Eilat & Tel Aviv hotel combinations.
Alexander Suites Hotel, Tel Aviv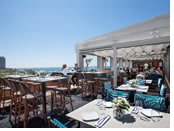 Offering a rooftop terrace with panoramic views of the Mediterranean Sea, the Alexander Tel Aviv
is a boutique-hotel located in a quiet street just off the beach. Its spacious suites offer free Wi-Fi.
Each suite at the Alexander comes with modern furniture and high-tech amenities, including an LCD TV, DVD player, and tea/coffee facilities. Suites also feature a well-equipped kitchenette.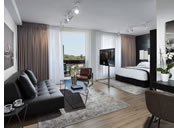 Your day at Alexander Tel Aviv Hotel begins with a full Israeli buffet breakfast. The Ciela Restaurant offers Kosher cuisine at lunch and dinner during the week.
Bikes and DVDs are available to rent at reception. The property also has limited private parking, fitness centre, and a restaurant and bar on the rooftop terrace.
Tel Aviv's shopping area around Dizengoff Street, the Port and the large Kikar Hamedina Square is just 15 minutes away on foot.
Aria Suites Hotel, Eilat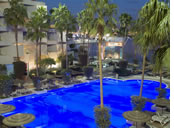 One of Eilat's most lavish and opulent hotels, with a generosity of space and service that places it in a special class. When you book into Aria Suites Eilat
you know that you're set to have a superior vacation experience.
The hotel has one of the best locations on the Red Sea coastline. From every bedroom you have a grand and impressive vista over the sea as well as the hotel's beautiful and huge palm-lined swimming pool. Everywhere you go, you're greeted with a sense of quality, grandeur and space that never fails to impress. Every room is a luxurious suite designed to pamper you.
At mealtimes, a feast for the eyes and the senses awaits you in the restaurant, where a rich variety of international and delicious dishes are prepared before your eyes. During the day and in the evenings, the hotel's outstanding program of activities and entertainment keeps guests, both young and old, totally enthralled and waiting for more.
Deluxe suites are identical to Deluxe but have the advantage of a grandstand view overlooking the hotel's pool.
U Suites hotel in Eilat delivers ultimate and consistent satisfaction to the many guests who insist on returning to this hotel for their Eilat vacations.
Alexander Suite Hotel in Tel Aviv (Executive 1 Bedroom suite) & Aria Suites Hotel in Eilat (Deluxe Suite)
Triple Room based on 2 Adults & 1 Child: from $2,240 USD per person
Isrotel Tower Hotel, Tel Aviv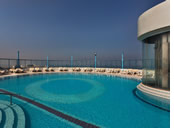 With panoramic views over Tel Aviv and the Mediterranean Sea, the Isrotel Tower Hotel offers a rooftop pool and free WiFi. It has air-conditioned rooms and suites, complete with a satellite flat-screen TV.
Part of a 30-storey building, 50 m from Tel Aviv's vibrant seafront, the property is set between the sandy beach and the shops and entertainment opportunities of Hayarkon Street. Ben Gurion International Airport is a 20-minute drive away.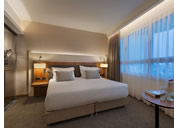 The hotel is only two minutes' walk away from the beach; bars, clubs, restaurants and shops are also in a short walking distance. Its location, together with the updated facilities and great service make Isrotel Tower Tel Aviv a hotel that suits everyone!
Isrotel Tower Hotel Tel Aviv
consists of 80 modern and comfortable rooms, facing either Tel Aviv coastline or urban views, as well as 40 spacious suites, also facing the city or the beaches.
An outdoor swimming pool is located on the hotel's roof (open during April-October), offering fantastic panoramic views of the entire coastline.
Isrotel Agamim Hotel, Eilat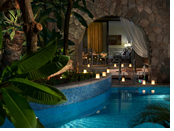 The young, young at heart and anyone else who yearns for the relaxing atmosphere of the Sinai beaches – Isrotel Agamim Hotel
is the hotel for you! A huge lake, magical bays and rooms 'on the water' – with direct access from the room to the pool. Here there are no time pressures and no worries – 'chillout' music will accompany you in the numerous hammocks and comfortable relaxation nooks, fun pool bar, shakes, cocktails and everything you need to relax and ... do nothing at all.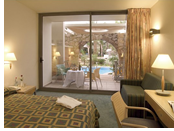 5 minutes from Eilat's attractions, the Isrotel Agamim Hotel
offers peace and quiet in tasteful settings. Enjoy relaxation by the poolside while listening to chill out music or a live saxophone player.
The rooms are elegant and spacious. Some rooms are located on the ground floor with direct access to the pool and with their own private terrace.
The hotel's facilities include a spa where you can let yourself be pampered with a massage, gym, hammam, and a bar.
Isrotel Tower Hotel in Tel Aviv (Sea View Tower Suite) & Isrotel Agamim Hotel in Eilat (Pool View Room)
Triple Room based on 2 Adults & 1 Child: from $1,990 USD per person