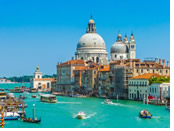 Looking to combine the European chic with the Mediterranean charm? This trip will take you to the meeting point of them both! 8 days of Pure Veneto - The Best of Northern Italy gay tour. On this trip you will sail through the canals of magical Venice, the unparalleled city with its exceptional uniqueness. Visit the little towns scattered around the beautiful Garda Lake with the pointed Dolomites range at the background. Tour the north east area of Italy with the perfect combination of European influences and the Mediterranean vibe.
Venice, the capital of northern Italy's Veneto region, is built on more than 100 small islands in a lagoon in the Adriatic Sea. It has no roads, just canals – including the Grand Canal thoroughfare – lined with Renaissance and Gothic palaces. The central square, Piazza San Marco, contains St. Mark's Basilica, which is tiled with Byzantine mosaics, and the Campanile bell tower offering views of the city's red roofs.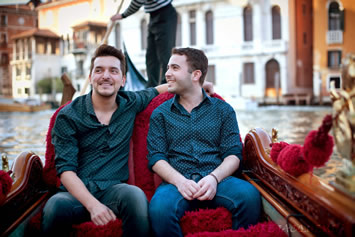 Day 1 - Venice, Italy
A boat transfer from Venice Airport into the city of Venice with your daily transportation ticket.
As night falls, feel free to go out on a venetian night adventure and hit the gay venues in town such as The Piccolo Mondo Club in Venice Island or The Trash & Chic Club in Mestre.
Overnight in Venice.
Day 2 - Venice, Italy
Following breakfast meet your guide and start your walking / sailing tour of Venice, the Italian canal city.
Visit the Golden Basilique of San Mark, built over several centuries in a fusion of Byzantine, Roman and Venetian architecture, the Doge's Palace (from the outside), the famous Canal Grande and Rialto Bridge, and finally the Sospiri Bridge, created at the beginning of the 17th century to serve as a link between prisons.
Then, tour the city from a different perspective with our Gondola Tour on the canal (4 people per Gondola) for the utmost local experience. Have the rest of the afternoon for independent strolls and shopping.
Get back to the hotel for resting and getting ready for another night out!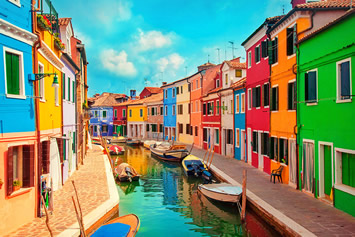 Day 3 - Little villages of Venice
After breakfast start your boat excursion to Murano and Burano Islands, exploring the beauty of Venice Laguna. First stop in Murano, the city famous for its glass production where you can visit a glass blowing factory and witness the blowing and sculpture process. Continue to the colorful village of Burano, where the houses seem to come out of a fairytale.
Take the boat back to Venice and have the rest of the afternoon free for shopping.
Overnight in Venice.
Day 4 - Find your Romeo in Verona
After breakfast hop on the train to Verona, the city where the play Romeo and Juliet allegedly took place – if you haven't found your Romeo yet, maybe this is the place!
Meet your guide and start your walking tour to discover Verona from a slightly different point of view - the LGBT perspective of the gay and lesbians artists and their vision of sexuality.
Visit Juliet's balcony and the enchanting Arena, an incredibly well-preserved Roman amphitheater where gladiators used to fight, now place for world-famous opera performances. Continue by car to Valpolicella, where you will visit the wine cellar of the beautiful Villa della Torre and have a taste of this famous Italian wine and prosecco. Off to Bardolino to check into your hotel where you can enjoy the spa.
Overnight in Bardolino.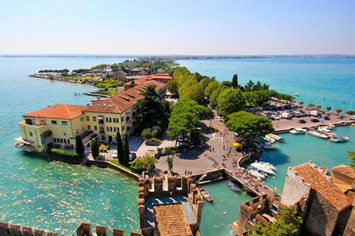 Day 5 - Sirmione - Lake Garda
Following breakfast depart to Sirmione, "the pearl of Lake Garda".
This city was made famous thanks to writers such as Catullo, Stendhal, Lawrence and Goethe that honored its artistic and environmental beauty. During the Scaligeri Family times, in the 13th century, a wall was built around it with an impressive fortress. Explore the enchanting Catullo Caves.
Then, hop on the boat to explore the Garda Island - a small, rocky island, accessible only by small boat and with opening hours agreed by the family of nobles who still live there. The park is a typical example of mix between Italian and English garden. In the heart of the island you can admire the majestic Venetian Gothic style villa.
Back to the hotel for leisure at its facilities.
Day 6 - The Country Side
After breakfast depart to the scenic wine region of Colli Euganei. This little explored area is very famous for its wines and wineyards. The Colli Euganei area is characterized by its steep, almost triangular hills (caused millennia ago by volcanoes), its medieval hamlets and monasteries (many still inhabited by Benedictine monks) and its unspoiled landscapes.
Continue to Arqua Petrarca for a walk within the city before hitting Padua - one of the most famous LGBT friendly cities in Italy! Meet your guide and start your walking tour, visiting the famous Church of St. Anthony, the Scrovegni Chapel, with frescoes by Giotto, Prato della Valle - one of the biggest squares in the world.
As night falls, discover one of the gay clubs Padua has to offer such as L'anima, Gay Village or Miami.
Overnight in Padua.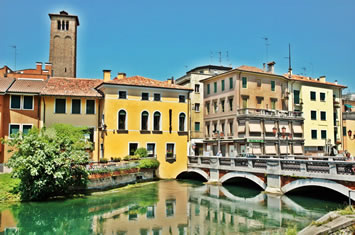 Day 7 - Medieval times & Prosecco!
After your breakfast head to the medieval town of Treviso. Start your walking tour through the streets of the city which once was considered "the Garden of Venice". Visit Piazza dei Signori, the medieval center, and the Pescheria, the daily fishmarket on a little island, walk through Via Calmaggiore, the best shopping street in town.
Continue to the famous 'Villa Sandi', one of the most famous buildings created by the Renaissance architect – Palladio. Head to Valdobbiadene, the home of Prosecco wine, where you can visit a winery and indluge with 4 types of local wine tasting.
Continue to your hotel for an overnight.
Day 8 - Departure day
After breakfast, transfer back to the airport in Venice for your flight back with everlasting memories of breathtaking Italy!
Select from 3 different category Venice, Bardolino, Padua & Treviso hotel options.
Hilton Molino Stucky Venice Hotel, Venice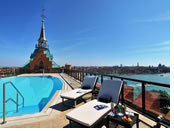 Once a flourishing flourmill, Hilton Molino Stucky Venice has been beautifully restored and offers a different view of the magical city of Venice. Just 30 minutes from the airport, hotel also offer a shuttle boat service to the city center.
With 379 rooms and suites, the largest Congress Center and the second largest spa in Venice, a collection of bars and restaurants and a stunning rooftop pool, hotel is the perfect location for your stay in Venice.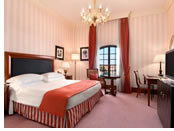 The Hilton Molino Stucky Venice Hotel rooms include a flat-screen TV with satellite channels. The rooms are fitted with a private bathroom. For your comfort, you will find free toiletries and a hairdryer. Designed to be a place to unwind, all our rooms offer elegant amenities, spacious marble bathrooms and comfortable beds.
Rooftop pool with panoramic view of Venice open mid May to September. 7 restaurants and bars, including a panoramic rooftop bar, eforea spa of 600 sq. m. and fitness center
Aqualux Hotel Spa & Suite, Bardolino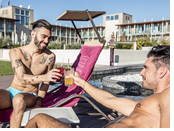 Gay friendly Aqualux Hotel Spa & Suite
, fully eco-friendly, is located a few minutes from the elegant town of Bardolino, on the shores of Lake Garda, just 25 km from the historical downtown of Verona, the romantic city extolled by William Shakespeare and famous worldwide for the Opera Festival in the Arena.
With its 17,000 square meters, the 125 rooms and suites, the AquaExperience with 8 pools, the AquaSpa & Wellness and the AquaFitness distinguishes itself as the most aesthetically appealing hotel of all in the Lake Garda region.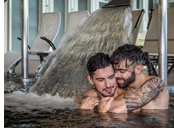 The Aqualux Spa Hotel
features 125 rooms, of which 18 are suites, furnished with an essential and modern style that reflects the colors of nature and soil. The large rooms, most of them featuring a balcony, convey the feeling that days can be spent in full relax, in addition to the perception of living in an eco-friendly environment thanks to the geothermal systems in use. In the 6 Round Suites with circular bed, a Jacuzzi tub partially overlooks the bedroom.
Abano Grand Hotel, Padua / Abano area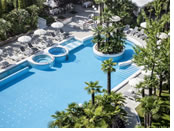 Abano Grand Hotel
is the only 5-star luxury hotel in Abano Terme and in the province of Padua, the ideal place for guests seeking a luxurious spa experience in a relaxing location.
The Grand Hotel in Abano Terme, stands in a garden of olive trees, palms and tropical plants, with three large, communicating pools that form a lake of soothing underwater circuits and spa massages. Relax as you enjoy an exquisite aperitif in our original "James Bond Bar" or a delicious gourmet meal in our elegant "Pietro d'Abano" Restaurant. And don't miss new Venezia SPA: a little piece of paradise created especially to help you feel on top of the world.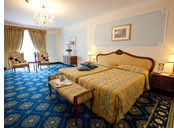 Discover the stunning elegance of the captivating Louis XV-style Abano Grand Hotel
rooms, and the charm of suites, exclusively draped and upholstered with fine fabrics to create a breathtaking effect. Not to mention the magical sensation of wellbeing on offer in welcoming Luxury SPA with its extraordinary array of treatments and massages.
Venezia Spa is a new wellness centre in the Antiaging Thermal SPA at the Abano Grand Hotel. Here guests can experience the magic of Venice: a spellbinding place that delights body and soul. There is no other Spa quite like it in the world. Because there is no other place quite like Venice.
Villa Condulmer Hotel, Mogliano Veneto / Treviso area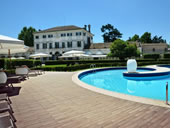 Villa Condulmer
is a 5-star hotel, an unforgettable place since 1500 to stay for leisure or business. The strategic location, easily accessible from the airports, allows it to be in a few minutes to Venice.
Showcasing a seasonal outdoor pool and views of the pool, Hotel Villa Condulmer
is located in Mogliano Veneto in the region of Veneto, just 16.1 km from Venice. The hotel has a terrace and views of the garden, and guests can enjoy a meal at the restaurant or a drink at the bar.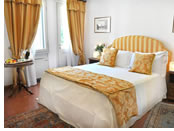 Positioned on the first floor of the historic barn of the Villa, the Classic Barchessa rooms are equipped with all amenities, spacious and bright, are furnished with elegance and style. Large beds and soft pillows to make you sleep surrounded by the peace and silence of Villa Condulmer and views of the garden for your best awakenings.
In Classic Barchessa rooms all services are available: from wi-fi to the room service. private bathrooms with shower and bath for optimal comfort.
Hilton Molino Stucky Venice Hotel in Venice (King Guest room), or similar
Aqualux Hotel Spa & Suite in Bardolino (Comfort room), or similar
Abano Grand Hotel in Padua / Abano area (Classic room), or similar
Villa Condulmer Hotel in Mogliano Veneto / Treviso area (Classic Barchessa room), or similar
Double Occupancy: from €2,970 EUR per person
Private Single Room: from €4,300 EUR
Palazzo Contarini Hotel, Venice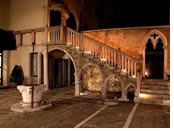 After a careful restoration, Palazzo Contarini
has been converted to a palace, provided with charming apartments and romantic Suites. The grandeur of the common spaces, joined with the style of the apartments will allow you to feel a unique experience where the magnificence of the ancient Venice will mix together with the modern comforts.
Palazzo Contarini
is the ideal solution for all those who look for renting luxury rooms or apartments in Venice, a perfect match for your holidays in the Laguna. You will enjoy, surrounded by an architectural and artistic context of great interest, the comfort offered by all the apartments on rent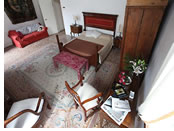 All units have a TV. Some units have a sitting and/or dining area. A refrigerator and kettle are also featured. Some units also have a kitchenette, fitted with a dishwasher. Each unit is equipped with a private bathroom with free toiletries and a hairdryer. Towels are available.
Featuring air conditioning, Palazzo Contarini Della Porta Di Ferro is located in Venice, just 0.6 km from St. Mark's Basilica. San Michele Cemetery Island is 1.1 km away.
Crowne Plaza Padova Hotel, Padua / Abano area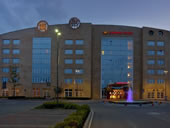 Crowne Plaza Padova
is located in Padova, just 37 km from Venice. Guests can enjoy the on-site restaurant. Free WiFi is featured throughout the property and free private parking is available on site.
Four-star luxury very close to the convention centre and the motorway. Padua is a very busy city, a vacation and pilgrimage destination, the location for important events and business meetings. The Crowne Plaza Padova Hotel
is situated in the ideal location, a few metres away from Padova Ovest motorway exit, ready to welcome you and give you a four-star reception. Crowne Plaza is a high quality IHG - Holiday Inn brand.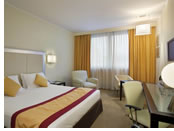 Some units have a private bathroom with a spa tub, and others have bathrobes and slippers. Certain units include a sitting area to relax in after a busy day. For your comfort, you will find free toiletries and a hairdryer. A flat-screen TV with satellite channels is available.
Whether you need to have a break or you just want to relax for a while during your journey, the hotel bar Il Pedrocchino is the right place for you. An elegant and modern place, where an intimate and relaxed atmosphere constitute the ideal frame for a tasting of the typical food products of the region, Veneto.
Palazzo Contarini Hotel in Venice (Classic room), or similar
Aqualux Hotel Spa & Suite in Bardolino (Standard room), or similar
Crowne Plaza Padova Hotel in Padua / Abano area (Standard room), or similar
Villa Condulmer Hotel in Mogliano Veneto / Treviso area (Classic Barchessa room), or similar
Double Occupancy: from €2,300 EUR per person
Private Single Room: from €3,860 EUR
Ala Hotel, Venice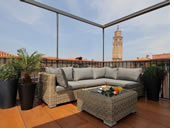 Ala Hotel
located a few steps from Piazza San Marco, La Fenice Theater, shopping area, fine restaurants, the vaporetto (waterbus) stop, gondolas and The Grand Canal. It is a truly privileged location to begin exploring La Serenessima. Concierge and Staff are a loyal and dedicated team, always ready to assist you in every way. Teatro La Fenice is 100 m from Hotel Ala, and St. Mark's Basilica is 600 m away.
Don't miss an evening toast to our Tarnowska's American Bar where you will meet our Bartender Rey and his awesome Italian-soundy tongue.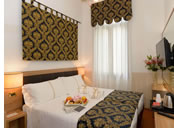 Ala Hotel
rooms are special - designed for your comfort - with all modern amenities. Some in a sleek, contemporary style and others in a more traditional, classic Venetian mode.
Classic rooms equipped with 1 full-size double bed or 2 single beds, bathroom ensuite with hairdryer and courtesy kit. Seasonal air conditioning, LCD TV, Satellite TV, safe, minibar (first water-set free). Best HYPER Speed Wi-Fi in town and full buffet breakfast complimentary.
Maximilian Hotel, Bardolino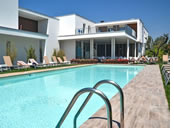 Enter the world of Maximilian Hotel
and be enchanted by the pleasure of discovery and a healthy relaxation. Outside of the lively town of Bardolino, immersed in a relaxed, unique landscape in Italy, you could choose the experience yuo prefer among nature food and culture.
Maximilian Hotel
is situated on the lakeshore, at 50 meters from the nearest shore and the beach, that you will easily reach by walk. You could explore the beauty of these places suspended between water and mountain or stay in the quiet of our garden with swimming pool, and enjoy the suggestive view on Lake Garda.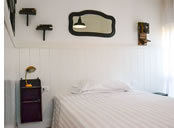 A restaurant for all tastes - On the amazing terrace with a lovely and unforgettable view on the lake LUnico restaurant is the perfect solution to complete your relax in hotel with a handy dinner or lunch . LUnico, is not just passion for cooking. With fresh plates of our territory and a rich menu of regional and Italian specialties, with meat and fish dishes but also different kind of pasta and pizzas, the extravagant decorated surrounding will be the suggestive frame of a pleasant experience that you will always bring with you.
Open the window and, in every moment, enjoy the romantic and suggestive atmosphere of the Lake landscape: just get out from the private balcony ad it will seem to be in front of an artist painting. On awakening or for a romantic sunset, enjoy even outside the unique and suggestive style which this large room will grant you with an extravagant decor.
Villa Corner della Regina Hotel, Treviso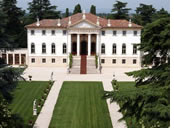 Hotel Relais Villa Corner Della Regina
was built in the beautiful setting of a sixteenth-century Venetian villa of Palladian origin. The Hotel is an exclusive place which welcome guests in a great charm atmosphere, among its beautiful inner sights and the marvellous garden.
This four-stars superior hotel is located just a few kilometres from the Treviso airport and it is easily attainable from Venice.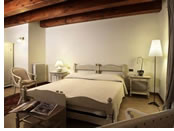 Villa Corner Hotel
has 37 rooms, 6 rooms for events, a wonderful outdoor pool, a restaurant with local cuisine, many areas adatptable for every occasion. It is located in the centre of Veneto and all the most beautiful cities and places are easily attainable. It is managed with the strong passion of those who wanted to restore it to its splendors from Venetian era.
The hotel has a seasonal outdoor pool and views of the pool, and guests can enjoy a meal at the restaurant or a drink at the bar.
Ala Hotel in Venice (Classic room), or similar
Maximilian Hotel in Bardolino (Panorama room), or similar
Crowne Plaza Padova Hotel in Padua / Abano area (Standard room), or similar
Villa Corner della Regina Hotel in Treviso area (Classic room), or similar
Double Occupancy: from €2,140 EUR per person
Private Single Room: from €3,580 EUR