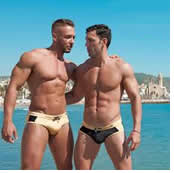 Just 40 minutes away from Barcelona, Sitges is one of the most famous gay places in Spain. Picturesque streets, gay beaches and an area full of clubs, restaurants or shops make this town one of the most popular gay destinations in the world. Not only is Sitges beautiful in every respect, from its quaint, narrow streets to its beautiful beaches but in terms of sheer convenience for the gay holiday maker, there's nowhere else like it. Everything from the gay bars to the gay discos to the gay restaurants to the gay beaches to the gay cruising area to gay shopping to your gay hotel are all within a 5 minute walk of each other. Experience the Best of Sitges with our Special Sitges Gay City Break Package!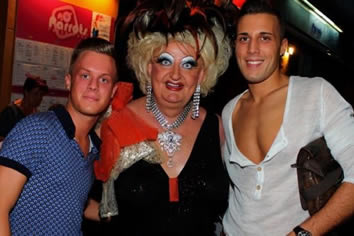 Day 1 - Welcome to Sitges
• Arriving to Barcelona International Airport.
• Optional private transfer from the airport to the hotel in Sitges by Mercedes E Class or Mercedes Viano
• Check-In to the Hotel in Sitges
• Time to relax and explore your local area, depending on your arrival time we could do the city center tour today.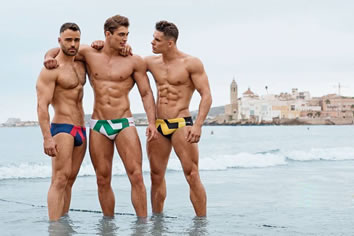 Peak season in Sitges runs from May until the end of September. From October to April, some gay bars have limited opening hours.
Gay bars and restaurants can be found on all sides of Plaça de la Indústria square. Leading off the square is the pedestrian street, Joan Tarrida, with more gay bars and cruise clubs.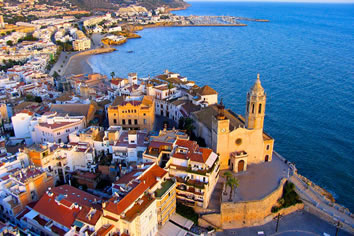 Day 2 - Sitges City Center Tour
• Private tour:
Sitges City Center Tour (1.5h):
In this one and a half tour you will see many highlights including the Promenade which leads to the Church of San Bartolomé i Santa Tecla, where you will have one of the best views in town, while learning about the history of this iconic town.
From there we will visit some of the most important monuments like Cau Ferrat,the Museu Maricel, the Casa Bacardí or the Fundación Stämplfi, among others.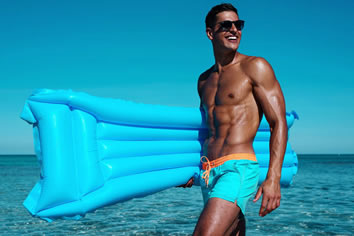 During the tour we will give you recommendations of the gay beaches (and the nude's ones), restaurants and bars, we will make sure you have a great time in Sitges!
Sitges' coastline has been a magnet for gay sun-worshippers for decades, and it is hardly surprising, as the town has nine beautiful beaches.
On the Golden coast of Sitges you will find 22 beautiful beaches. Of those 22 beaches, 3 of them are gay beaches. The gay beaches of Sitges are called Playa de la Bassa Rodona, Playa de las Balmins and Playa del Muerto.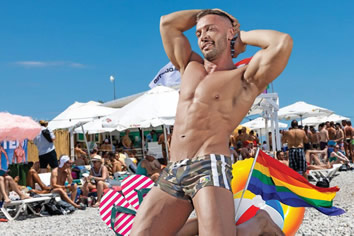 Day 3 - Sitges - Departure
• Spare time during the morning & Beach& Shopping
• End of your fantastic city break in Sitges and optional private transfer to the airport!
Rainbow Tips: Want to stay longer? Enquire about extra nights! *Subject to availability.
NOTE: This tour package can be fully customizable to fit your travel plan.