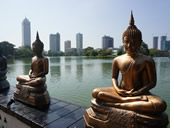 Situated in the Indian Ocean just to the southeast of India, Sri Lanka has deep harbors and a key geographic location that made it a desirable territory of maritime colonial invaders. Once the Dutch, Portuguese and English discovered that the island country was a treasure trove of tea, cinnamon, cardamom and many other spices, it changed hands many times over the centuries, leading to the diverse cultural melting pot that it remains to this day.
Sri Lanka, known as Ceylon to the British, is also a treasure trove of ancient natural wonders, architectural monuments, diverse wildlife and exotic plant life. Many think of Sri Lanka as a paradise on earth, easily earning its affectionate nickname as "the Pearl of the Indian Ocean."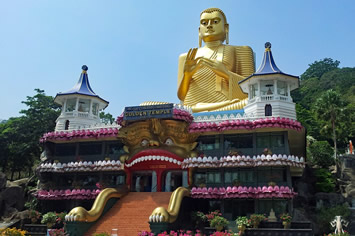 • Capital City of Colombo
• Angamporo martial arts performance
• Dambulla Cave Rock Temple *
• Minneriya National Park
• Sigiriya Rock Fortress *
• Polonnaruwa Ancient Capital *
• Sacred Center of Kandy *
• Grand Esala Perehera Festival
• Victorian town of Nuwara Eliya
• Yala National Park
• Colonial City of Galle *
• Galle Dutch Fort *
• Cinnamon Plantation
* UNESCO World Heritage Site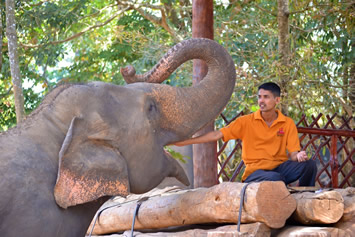 Day 1 - Wednesday, July 29, 2020
Arrive in Colombo, Sri Lanka / Welcome Dinner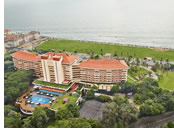 Plan your flights to arrive in Colombo at the Bandaranaike International Airport this morning or afternoon. Use the airport code CMB when searching for your flights.
You will be met upon arrival and transferred to our hotel in the city. This evening, we explore the Capital City of Colombo on a panoramic sightseeing tour. Sri Lanka's commercial capital and largest city, Colombo dates back over 600 years, as a trading hub for sea merchants and colonial rulers. The wide array of Buddhist and Hindu temples, mosques and churches reflect the various beliefs practiced all over the island and the beautiful facades of the old, colonial buildings contrast with the modern shopping arcades. Our tour takes you past the Gangaramaya Buddhist Temple, the Pettah bazar area, the Wolfendhal Dutch Church, the Old Parliament complex, The Bandaranaike International Memorial Hall, Nelum Pokuna Theatre, Viharamahadevi Park, Independence Square and the National Museum. Returning to our hotel, we enjoy a cocktail, canapes and introductions all around.
We will have our five-course Welcome Dinner at the hotel this evening. Overnight in Colombo.
Meals: Welcome Dinner
Hotel: Taj Samudra Hotel
, Colombo, 5*
Day 2 - Thursday, July 30, 2020
Colombo Sightseeing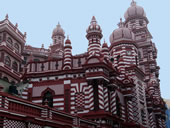 After an early breakfast, we proceed on a city walk with Colombo native Mark Forbes or one of his associates, on a tour that takes in both the big tourist spots as well as some unexpected out-of-the way spots. Your experience will put you at the heart of the chaotic hustle at Pettah Bazaar. Away from your usual tourist spots, you can find the colonial Dutch mansions and be a part of the history that is now Colombo City. The walk continues into the commercial hub of Colombo where you find another colonial treasure, the Old Dutch Hospital. Formerly a hospital during the 17th century, the complex is now host to high-end restaurants, bars and shops. Your walk ends here where you can take a breather and admire the artifacts and have a drink.
After lunch, we proceed to a traditional martial art performance named "Angampora." Passed on through generations over thousands of years, it is a physical discipline which combines self-defense techniques, combat and sacred rituals. This is a unique opportunity to visit a traditional Angampora village in Colombo's suburbs where this ancient martial art is still very much alive today. On arrival, you are greeted by an Angampora Guru who explains and demonstrates this age-old art. Next you are invited to watch an exhilarating performance of the sacred rituals set to a drumbeat. If you are feeling brave you will have the chance to learn a few moves for yourself! After the performance head back to your hotel and enjoy dinner.
Meals: Breakfast, Lunch & Dinner
Hotel: Taj Samudra Hotel
, Colombo, 5*
Day 3 - Friday, July 31, 2020
Dambulla Cave Temple / Minneriya National Park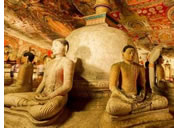 After breakfast, we check out of our hotel and drive to the the UNESCO World Heritage Site of the Dambulla Cave Temple. Dating back to the first Century BC, it is a vast cave complex, converted into a rock temple regarded as one of the most important Buddhist monasteries. Covering the rock ceiling is the largest collection of paintings in Sri Lanka within a cave temple, and surrounding you is the highest number of Buddha statues found in one single place. We continue driving to Habarana, arriving in early afternoon in time to have lunch and check in to our rooms.
In the late afternoon, we proceed to Minneriya National Park for an afternoon game drive. Located in the North Central district of Sri Lanka, it is one of the best places on the island to see the Sri Lankan Elephant up close all year round. As well as elephants, the park is also an important habitat for the two endemic monkeys of Sri Lanka - the Purple-faced Langur and Toque Macaque. Aside from the wildlife, the impressive Minneriya tank is a reservoir built by an ancient civilization. This will be the dry season when the reservoir slowly dries out, giving way to fresh grass and shoots and attracting large herds of elephants, deer and water buffalo. We return to our hotel for dinner and a free evening.
Meals: Breakfast, Lunch & Dinner
Hotel: Cinnamon Lodge
, Habarana, 4.5*
Day 4 - Saturday, August 01, 2020
Sigiriya / Polonnaruwa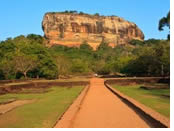 After breakfast, we visit the UNESCO World Heritage Site of Sigiriya Rock Fortress, an enormous rock boulder rising 650 feet above the surrounding jungle. Incredibly, the rock fortress was built in the fifth Century and served as a royal citadel for more than 18 years, something that seems more astonishing with every step you climb. During your ascent you will see the mirror wall, sigiri graffiti, famous frescoes and the great lion paws. Upon reaching the summit, wander through the ruins and admire the work it must have taken to build this palace all those years ago. There is even a fully functional swimming pool up here.
We proceed to Plonnaruwa, the Medieval Capital of Sri Lanka that is another UNESCO World Heritage Site. Here an iconic man-made reservoir was appropriately named "Parakrama Samudra", or "the sea of Parakrama", due to its enormous size. Watch for the famous Gal Viharaya or "Rock Temple" where you will see four colossal statues of the Buddha cut into the stone, reflecting peace, serenity and strength. Polonnaruwa also boasts ruins of ancient palaces, intricately carved moon stones and royal baths. If you are feeling a bit more energetic, this whole site can also be explored on bike and your guide will be more than happy to arrange this for you. The evening is free back at our hotel for dinner and relaxation.
Meals: Breakfast, Lunch & Dinner
Hotel: Cinnamon Lodge
, Habarana, 4.5*
Day 5 - Sunday, August 02, 2020
Kandy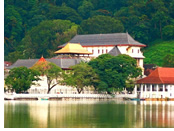 After breakfast, we depart for Kandy. Along the way we have a chance to participate in a cooking demonstration using traditional cooking utensils by a local village family chef. After lunch, we arrive in Kandy, the last Kingdom of Sri Lanka for which it received UNESCO World Heritage designation. You will notice a more comfortable temperature here, compared to the tropical climate prevailing throughout the rest of the island. The Sacred Temple of the Tooth is certainly the most revered and iconic place to visit in this cultural capital but other highlights include the historic Kandy Lake, the Royal Botanical Gardens and the scenic Victoria Golf Club.
This evening we take part as an interactive audience in the ceremonial dressing of a traditional Sri Lankan Chieftain locally known as 'Nilame' with all his jewelry. This elegant, elaborate royal costume was worn exclusively by the ancient kings and noble chieftains and forbidden to the common man. These days the only people to wear these glamorous outfits are the custodians of the island's ancient temples, but they make appearances at the Kandy Esala Perehera and as grooms at traditional weddings. We will also see a Traditional "wes" dancer being dressed up with his century-old costume and most beautiful and elegant adornments. We will see them perform tomorrow at the Kandy Esala Perehera.
Meals: Breakfast, Lunch & Dinner
Hotel: Cinnamon Citadel Hotel
, Kandy, 4*
Day 6 - Monday, August 03, 2020
Kandy Sightseeing / Grand Esala Perehera Festival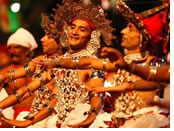 This morning after breakfast, visit the famous Royal Botanical gardens in Peradeniya. Spread over 147 acres and bordered by the charming Mahaweli River - the longest in Sri Lanka - it is the largest botanical garden on the island, home to over 4,000 species of plants, ferns, shrubs, palm trees, spices and medicinal plants, all complemented by an array of butterflies and bird species. Take time to admire the incredible collection of over 300 varieties of orchids; certainly one of the garden's highlights. The giant bamboo and double palm trees, both of which are imports to the island and many are over one hundred years old, create a natural canopy. We return to our hotel for a late lunch.
This evening experience the World Famous Grand Esala Perehera. The festival or the "grand procession" is held in honor of the Sacred Tooth Relic of Lord Buddha, enshrined in the Temple of the Tooth, otherwise known locally as the "Dalada Maligawa". Over the course of ten nights the Perahara parades the streets of Kandy surrounding the temple. The colorful procession is famous for its elephants dressed in vibrant attire, traditional Kandyan dancers and drummers, Kandyan chieftains, whip crackers, torch and flag bearers and also fire dancers, all reflecting rich pageantry. Today is full moon poya day, a public holiday in Sri Lanka when the festival is at its peak, so there will be some restrictions for serving liquor in public areas.
Meals: Breakfast, Lunch & Dinner
Hotel: Cinnamon Citadel Hotel
, Kandy, 4*
Day 7 - Tuesday, August 04, 2020
Nuwara Eliya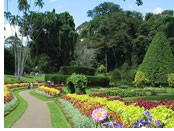 After breakfast, our drive to Nuwara Eliya is a photographer's paradise, with gushing waterfalls, vast tea terraces, old tea factories and expansive vegetable fields along the way. Along the way visit a Tea Plantation to expand your knowledge on the process of making the Finest Ceylon Tea. Upon arrival at Nuwara Eliya, you will notice the sudden drop in temperature. With log fires and blankets in the Victorian-style bungalows and the beautifully kept lawns and flower gardens, it is no wonder this part of the world has become known as 'Little England'.
Visit the Haggala Botanical Gardens, Gregory's Lake or the Seetha Amman Hindu Temple. Wander through the fruit and vegetable markets and strike a bargain at the night 'bale' market. Spend the rest of the day enjoying the breathtaking landscapes of Hill country.
Meals: Breakfast, Lunch & Dinner
Hotel: Grand Hotel
, Nuwara Eliya, 4*
Day 8 - Wednesday, August 05, 2020
Yala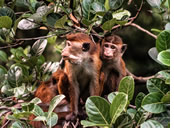 After spending a couple of days in the coolest part of Sri Lanka, our journey proceeds to Yala National Park in the jungles of the south of the island. After a relaxing breakfast, we check out of our hotel and board the motorcoach for the day-long drive to Yala.
We will make stops along the way to stretch our legs, get lunch and have photo stops. Upon arrival, we check into our rooms at the lodge and have the rest of the day free to relax, use the pool, and enjoy the wilderness surrroundings. Overnight in Yala.
Meals: Breakfast, Lunch & Dinner
Hotel: Cinnamon Wild Yala Lodge
, Yala, 4.5*
Day 9 - Thursday, August 06, 2020
Yala National Park Game Drives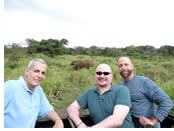 This morning we take an early morning game drive with a packed breakfast. Our game drive takes advantage of the optimal times to spot the most animals. While searching for the elusive leopard, herds of spotted deer, Mugger crocodiles, wild boar, wild buffaloes, langurs, and peacocks also provide brilliant photograph opportunities. Bird-lovers will particularly enjoy the display of over 200 different species, including large flocks of migratory birds.
We return to your hotel and refresh by enjoying lunch and relaxing until late afternoon. Later in the day, we take an evening game drive, followed by a return to our lodge for dinner and a free evening.
Meals: Breakfast, Lunch & Dinner
Hotel: Cinnamon Wild Yala Lodge
, Yala, 4.5*
Day 10 - Friday, August 07, 2020
Galle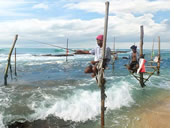 After breakfast, we drive to the UNESCO World Heritage City of Galle, the colonial capital of Sri Lanka. As we drive along the coast to Galle, we see the iconic Stilt Fisherman in action. It is an age-old fishing method practiced on the southern coast of the island and a tradition unique to Sri Lanka. Watch in awe at how carefully the fishermen must balance on a thin stilt, waiting in complete silence since the slightest disturbance will scare the fish away. If you're feeling brave enough, try mounting the stilt yourself to try to make a catch!
We arrive at our hotel in time for a late lunch. In early evening we take a city walk along the streets of Galle, which mixes the exotic with the colonial. The impressive Fortress, originally built by the Portuguese and further fortified by the Dutch, remains standing today with only a few changes. Explore the Galle Fort on foot at your own pace, perhaps paying a visit to the Maritime Museum, the Old Dutch Reformed Church, the Sun and the Moon bastions, the lighthouse and the souvenir shops along the way. Early evening is the perfect time to climb the ramparts and sip a refreshing cup of Ceylon tea, or perhaps something stronger, as you gaze upon the setting sun.
Meals: Breakfast, Lunch & Dinner
Hotel: Le Grand Hotel
, Galle, 5*
Day 11 - Saturday, August 08, 2020
Cinnamon Plantation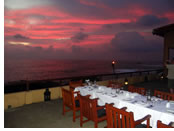 Outside of Galle is Villa Mayurana, a piece of paradise set among a cinnamon plantation offering magnificent views of Koggala Lake and the coastline beyond. Upon arrival, freshen up with a cinnamon-infused towel before venturing on a guided tour of the estate. Learn about the method of growing and harvesting cinnamon as well as how a cinnamon tree can be transformed into the cinnamon sticks we buy. Continue to the estate's factory and learn how this aromatic spice is gathered for grading and how it is prepared before being sent to market. Enjoy lunch at Villa Mayurana. We return to our hotel in the afternoon for relaxation time.
Tonight enjoy a special farewell reception of beer, wine & canapes before we sit down for a five-course Farewell Dinner at the hotel.
Meals: Breakfast, Lunch & Farewell Dinner
Hotel: Le Grand Hotel
, Galle, 5*
Day 12 - Sunday, August 09, 2020
Departure
The tour concludes after breakfast this morning. We check out of our hotel and make the 3-hour drive north to the International Airport outside of Colombo. Most flights depart in the early evening. You can arrange your return flight at any convenient time this evening. If you are staying on in Colombo, we will be happy to assist with hotel arrangements.
Meals: Breakfast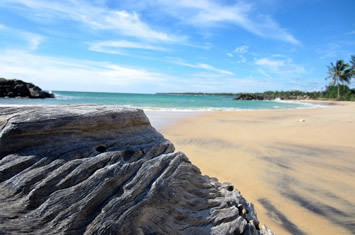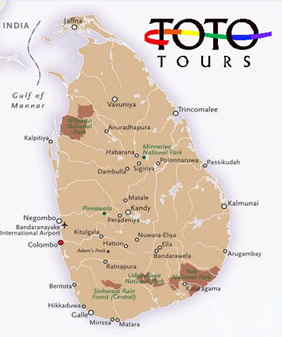 • 11 nights hotel accommodations:
- 2 nights at Taj Samudra Hotel
(Luxury Sea View Room) in Colombo;
- 2 nights at Cinnamon Lodge
(Deluxe Room) in Habarana
- 2 nights at Cinnamon Citadel Hotel
(Deluxe Room) in Kandy
- 1 night at Grand Hotel
(Deluxe Room) in Nuwara Eliya
- 2 nights at Cinnamon Wild Yala Lodge
(Jungle Chalet) in Yala
- 2 nights at Le Grand Hotel
(Deluxe Room) in Galle
• Hotel transfers;
• Hotel breakfasts daily
• Welcome & Farewell Dinners;
• Other meals as listed in the itinerary;
• Ground transportation in climate controlled motorcoach;
• Sightseeing activities and entrances as listed in the itinerary.
• This is a fully guided and escorted tour.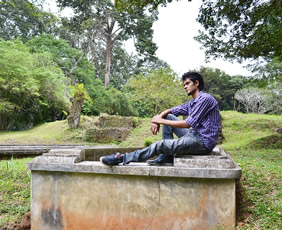 • International airfare to Colombo, Sri Lanka (CMB);
• Ground transportation for sightseeing on your own (taxis, local guides, etc.);
• Meals and optional activities not specifically listed in the itinerary; • Alcoholic beverages;
• Camera fees; laundry, telephone calls, faxes, or any other expenses of a personal nature.
• Travel Insurance
• Tips to drivers and guides and other conveyance attendants are not included; tipping guidelines for our group tips will be provided prior to departure.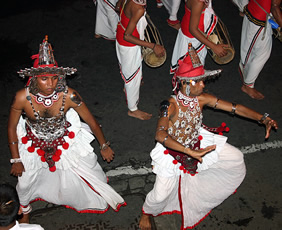 Taj Samudra Hotel
, Colombo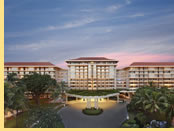 Taj Samudra Hotel
offers rooms overlooking the Indian Ocean or city skyline. It boasts an outdoor pool, 7 dining options and tennis courts.
For leisure, relaxing massages, a well-equipped fitness centre and squash courts are available. Attentive staff can provide business services.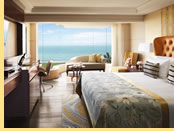 Bright and airy, elegant rooms have classic wood furnishings and comfortable seating areas. They are fitted with cable TV, a fridge and a tea/coffee maker.
Guests can enjoy traditional dishes at Golden Dragon Chinese Restaurant and Navratna Indian Restaurant. Other dining highlights include the Steak and Grill House.
Cinnamon Lodge
, Habarana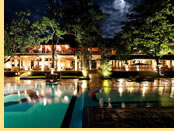 Located amidst green forests, the Cinnamon Lodge Habarana
offers air-conditioned rooms with a private balcony. The hotel boasts a large outdoor pool, a butterfly garden and 3 dining options.
Guests at the Cinnamon Lodge Habarana can unwind at Azmaara Spa, work a sweat on the tennis court, or enjoy a game of billiards. The hotel offers butler service for deluxe suites.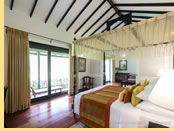 Rooms at Cinnamon Lodge Habarana feature a comfortable seating area with a sofa. They are furnished with cable TV, a minibar and a personal safe. A tea/coffee maker is provided.
Restaurant Ehala offers buffets with international and themed dishes, while The Lotus caters Western culinary delights and local contemporary cuisine. Beverages can be enjoyed at cafe Veranda or bar Tuskers.
Cinnamon Citadel Hotel
, Kandy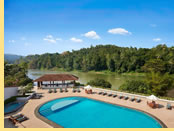 Located 500 m above sea level, Cinnamon Citadel Kandy
offers a spectacular outdoor pool. It offers well-appointed air-conditioned rooms featuring spacious interiors with fine bedding and furnishing. Each room is equipped with a minibar, tea/coffee making facilities and a TV with cable channels.
Cinnamon Citadel Kandy is located a 20-minute drive from the famous Sacred Tooth Relic of Lord Buddha site.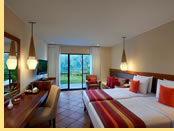 Panorama Restaurant boasts an international menu, and continental dishes can be found at the Cafe C. The Lounge is an excellent venue to enjoy refreshing beverages and light snacks.
Guests can enjoy a leisurely swim at the outdoor pool. Free Wi-Fi is provided on site. The hotel's tour desk can help organise trips to popular attractions such as the Pinnawala Elephant Orphanage.
Grand Hotel
, Nuwara Eliya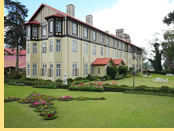 The Grand Hotel
is situated on Nuwara Eliya Hill, adjacent to the Nuwara Eliya Golf Course. Surrounded by tropical greenery and enjoying cool climates, it features 2 restaurants, a shopping arcade and a gym.
Guests can relax in the sauna, or play a round of golf. Other facilities include a 24-hour reception and a business centre. Laundry services are available.
Rooms at Grand Hotel are equipped with heating. Each room has satellite TV, a mini fridge, and tea/coffee making facilities. The private bathroom offers a hot shower and a hairdryer.
International dishes are served at Barnes Hall, while Grand Indian Restaurant offers specialities from North and South India. The hotel also has a wine cellar.
Cinnamon Wild Yala Lodge
, Yala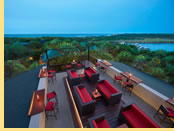 Only a 5-minute drive from the famous Yala National Park is Cinnamon Wild Yala
. It boasts chalets with private balconies and free Wi-Fi. It features an outdoor pool and a restaurant.
Nestled in the south of Sri Lanka, the property is a 6-hour drive from Bandaranaike International Airport. It is located in Kirinda, a village well-known for its wildlife.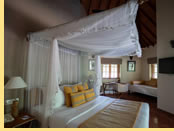 Chalets offer spectacular views of the beach or jungle. They are decorated with local artcrafts and feature air-conditioning, cable TV and a minibar. All chalets come with private bathroom facilities..
Enjoying a prime location, Cinnamon Wild Yala's restaurant provides beautiful landscapes and serves Asian and Western dishes. Meals can also be enjoyed in the privacy of guests' rooms.
Le Grand Hotel
, Galle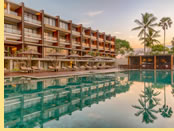 Set in Galle, 300 m from Galle International Cricket Stadium, Le Grand Galle Hotel
has a number of amenities including an outdoor swimming pool, a fitness centre, a garden and free WiFi. The property is situated 600 m from Dutch Church Galle, a 9-minute walk from Galle Fort and 1.1 km from Galle Light house. The property is 600 m from Galle Fort National Museum.
The daily breakfast offers continental, buffet or Full English/Irish options. The restaurant at the hotel specialises in seafood, international and local cuisine.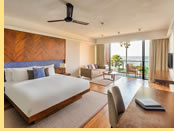 From a spectacular view of the ocean and the iconic UNESCO Heritage site, Galle Fort to invigorating architecture, plush interiors, lavish suites with private plunge pools and the finest-in-class service, Le Grand is truly yours.
Guest rooms is equipped with air conditioning, a flat-screen TV with cable channels, a coffee machine, a bidet, free toiletries and a desk. All rooms have a private bathroom with a hair dryer, while certain rooms come with a balcony. The units have a wardrobe.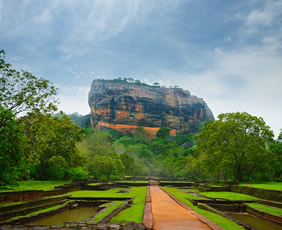 Entry Requirements
For U.S. citizens, a valid passport and a visa for travel to Sri Lanka are required. As of January 2012, new visa regulations have been implemented. Travelers are no longer permitted to receive visas on arrival. Instead, all visitors are required to apply for an online visa before entering Sri Lanka. This new process allows US travelers to obtain a tourist visa which is valid for a period of three months. All visitors are required to be in possession of a passport which is valid for no less than six months after the holder's date of arrival.
Immunizations & Health
No immunizations are required, but the U.S. Center for Disease Control strongly recommends the following inoculations: tetanus, hepatitis A & B, typhoid, and Japanese encephalitis. Dengue fever is prolific in the region but there is no vaccination against it so travelers need to take precautions against mosquito bites and visit their nearest hospital if they suspect infection.
You should only drink boiled or bottled water in Sri Lanka. Avoid cut salads, raw vegetables and fruits without skin everywhere except in hotel restaurants. Be wary of food bought from street stalls or kiosks.
Exit Requirements
No airport tax is currently charged upon departure from Sri Lanka, nor is one anticipated. However, any such taxes or fees instituted after publication of this itinerary will be the responsibility of the clients to pay directly to the appropriate airport authorities.
Making Travel Arrangements to Sri Lanka
On this tour, international airfare is NOT included. You will need to get your international air to and from Colombo, Sri Lanka (airport code CMB).
Please arrive in Colombo by mid-afternoon on Wednesday, July 29, 2020. Early morning departure is from Colombo on Sunday, August 9, 2020.
What to Bring
Located 500 miles north of the Equator, Sri Lanka has a tropical climate and is always warm. In late July and early August, temperatures will range from: 77 to 85 in Colombo, a bit warmer along coastal regions, and a bit cooler in Kandy and the higher mountainous interior. Laundry can easily be done at any of the places where we stay for two or more nights. You will be happier if you pack half of the clothes you think you need, do laundry along the way, and save room in your suitcases for fantastic purchases!
Money Matters
The Sri Lankan currency is the rupee (LKR), divided into 100 cents; pricing in cents is rare. Rupee coins come in denominations of one, two, five and 10 rupees. Notes come in denominations of 10, 20, 50, 100, 200, 500, 1000, 2000 and 5000 rupees. Most major credit cards are accepted around the country, including MasterCard, Visa, and American Express. ATMs can be found in most of the large cities, but some machines are not compatible with international cards. Currency exchange can be transacted at all official exchange offices, large banks, and major hotels.
Tipping in Sri Lanka
Although a 10% service charge is added to food and accommodation bills, this usually goes straight to the owner rather than the worker. In restaurants and bars, tip up to 10% in cash to servers beyond the "service charge." Room cleaners get up to Rs 100 per day. Bag carriers/porters should receive 50 rupees per bag. Shoe minders at temples get Rs 20. We will make collective tips to our drivers and guides, and a suggested tip amount will be provided prior to departure.