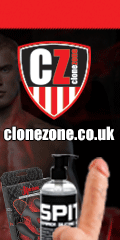 Norway & Iceland Luxury All-Gay Cruise 2024
8 nights from Bergen, Norway to Reykjavik, Iceland
June 18 – 26, 2024
Atlas Ocean Voyages World Navigator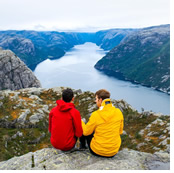 We have chartered the Atlas Ocean Voyages small luxury-expedition ship, World Navigator exclusively for our Brand g all-gay cruise guests. This remarkable vessel has been exquisitely designed to bring today's discerning luxury travelers extraordinary cultural experiences and adventures to remote and fascinating destinations around the world. Laugh. Dance. Smile. Relax on this unforgettable adventure of the senses.
Sail from Norway's second largest city, Bergen with its small town charm, atmosphere and passionately patriotic inhabitants who are proud of their many-sided city with its history and cultural traditions.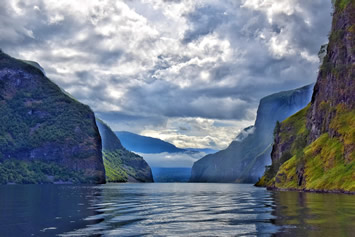 Continue to mountainous Flam, Surrounded by steep mountainsides, roaring waterfalls, and deep valleys. Visit Olden and the Briksdal Glacier, famous for beautiful surroundings between high peaks and roaring waterfalls before visiting beautiful Alesund with its Viking traditions.
Take time to breath with a relaxing day at sea before exploring the delights of Iceland including the tiny, picturesque village of Seyðisfjörður, the pearl of Iceland. Take in the rich folklore culture in Akureyri, located just 50 Kilometers from the Artic Circle and see the thriving fishing town of Isafjordur and finally arrive at the country's capital, Reykjavik.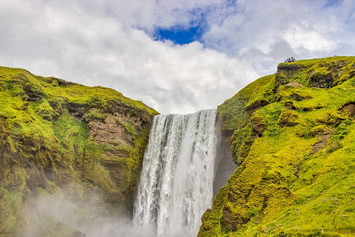 Norway & Iceland Gay Cruise Highlights
• Norway's second largest city, Bergen with its small town charm.
• Flam, surrounded by steep mountainsides, roaring waterfalls, and deep valleys.
• Olden and the Briksdal Glacier.
• Explore beautiful Alesund with its Viking traditions.
• Full day at Sea
• Visit Akureyri, located just 50 Kilometers from the Artic Circle.
• See a traditional thriving fishing town of Isafjordur.
• See historic Reykjavik, Icelands Capital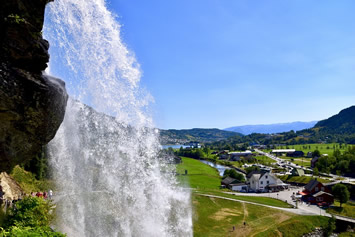 All-Inclusive Experience
• 9 days luxe cruise accommodation
• Exceptional culinary adventures with five included onboard dining options
• Unlimited premium pours to share with like-spirited travelers
• Personalized in-room bar service and more in every accommodation
• Included Wi-Fi
• Luxe-Adventure Shore Excursions
• Arrival and departure airport transfers
**Not included: International flights to and from the cruise, pre or post stays, spa treatments, optional excursions. Cruise port charges and pre-paid gratuities.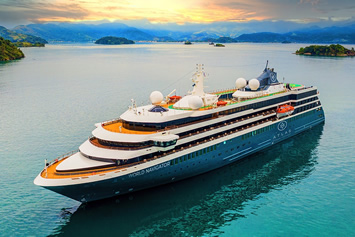 Your Ship Luxury World Navigator
World Navigator, a yacht-style ship designed for a highly personalized and all-inclusive experience. Designed with a 1940s aesthetic inspired by the new millennium, she's a modern classic. Complete with comfortable accommodations, globally inspired gourmet cuisine and unlimited premium beverages, and an onboard life that cultivates connection with yourself and fellow travelers, she is made for you to explore your world in relaxed luxury.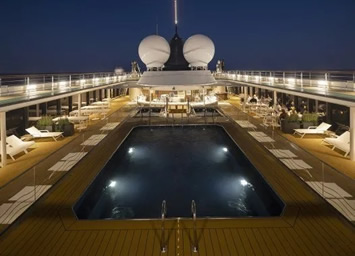 Launched in late 2021, World Navigator is equipped with the latest hybrid power management and propulsion system, maximizing fuel efficiency and consuming as low as one-fifth the fuel compared to conventional cruise-ship systems.
This is how you can best enjoy the world and protect it for others. And as the expedition-style World Navigator quietly nestles into the amazing, remote and rugged locations on your itinerary, you'll wonder why anyone would roam any other way.
ENTERTAINMENT
Our onboard Brand g Signature Entertainment is carefully curated to create dazzling experiences, with some of our community's hottest cabaret acts, drag queens, piano artists, lecturers and much, much, more!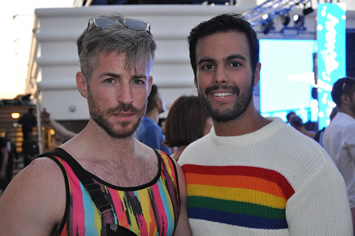 PARTY THEMES
Although the focus of our cruise is mainly on sightseeing and socializing, we do like to mix in a bit of frivolity. With that in mind, we normally plan a couple of themed deck parties during the cruise. You can choose to participate (with costumes as over the top as you'd like) or just be a voyeur! Party themes will be announced four months prior to departure.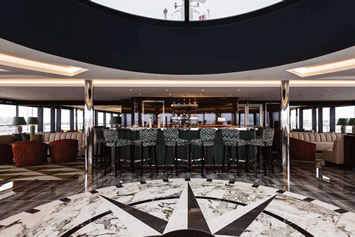 SOCIAL SPACES AND LOUNGES
APRÈS SEA & BAR
After a day of exploration and discovery, return aboard with the day's adventures still fresh in your mind. Après Sea creates a "come as you are" atmosphere that invites travelers to get to know each other better.
ATLAS LOUNGE
Amid the vintage style of décor and a talented pianist providing the entertainment, it's easy to develop a sense of camaraderie with your fellow travelers.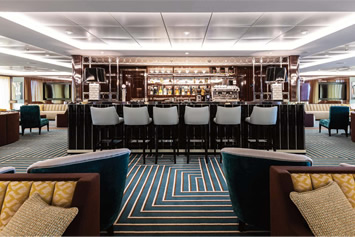 THE DOME OBSERVATION LOUNGE
Relive the day's adventures with like-spirited explorers as you stargaze with 270-degree and overhead views with drinks in hand. Sip on a craft beverage as you admire the views of your bucket-list destination.
ZEPHYR LOUNGE
Aft on Deck 5 find the elegant ambiance of Zephyr Lounge. As you enjoy a glass of wine or after-dinner coffee, watch the outline of the port grow smaller and the horizon grow wider.
7-AFT POOL BAR
Lean back and relax for a casual moment at the 7-AFT Pool Bar. From fresh-pressed juices and smoothies to craft beer options, you'll find the perfect refreshment to share with new friends.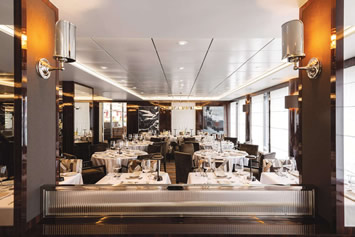 DINING
Offering 5 dining choices onboard, experience world-class, globally inspired gourmet cuisine with our always-included onboard dining that offers extraordinary culinary adventures.
PORTO
The main dining venue, Porto, serves breakfast, lunch, and dinner daily with an array of delectable fare, including their special ALMA menu featuring homestyle Portuguese dishes just like grandma makes.
PAULA'S PANTRY
Stop by the cozy café for a grab 'n' go snack or breakfast, including muffins, doughnuts, boost drinks, specialty teas and La Cimbali, fresh- pressed coffees. Or for a midday snack, choose from sandwiches, wraps and salads.
THE DOME OBSERVATION LOUNGE
Remember to look up or take in the 270-degree window views after your day of exploring while enjoying a wide selection of teas and a delectable spread of finger sandwiches, cookies and more.
IN-ROOM DINING
Enjoy breakfast in bed or tapas from the "always available" menu with room service delivered to your balcony or solo accommodations. As part of our suite extras, when you book a suite enjoy full room service dining.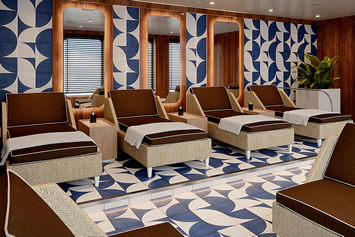 HEALTH AND WELLNESS
Some of the most remarkable journeys are the ones taken inward. Throughout your voyage, take the time to relax and stretch as well as challenge yourself and keep up with a workout routine.
FITNESS STUDIO
Outfitted with state-of-the-art exercise equipment, our Fitness Studio gives you the tools you need to keep your body at peak strength.
SEASPA BY L'OCCITANE
Pamper yourself with an optional, signature treatment from SeaSpa by L'OCCITANE. Sink into total relaxation with a massage or simply sit and breathe within the heat of the sauna.
JOGGING TRACK
Take a lap or two at the jogging track on the top deck, complete with breathtaking horizons and exercise stations located throughout.
POOL, HOT TUBS & SUN DECK
Feel free to take it slow with a dip in the pool or at one of our two hot tubs. Catch the rays of the sun with an easy morning or afternoon on the sun deck. Find serenity during a yoga session with a view of the horizon. The choice is yours.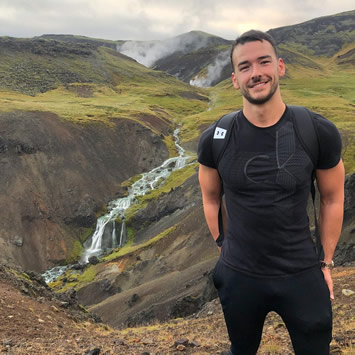 Norway & Iceland
All-Gay Cruise 2024 Itinerary


Date

Port

Meals

18 Jun
Bergen, Norway
D
19 Jun
Flam, Norway
B, L, D
20 Jun
Olden, Norway
B, L, D
21 Jun
Alesund, Norway
B, L, D

22 Jun

Fun Day at Sea!

B, L, D
23 Jun
Seydisfjordur, Iceland
B, L, D

24 Jun

Akureyri, Iceland
B, L, D
25 Jun
Isafjordur, Iceland
B, L, D

26 Jun

Reykjavik, Iceland
B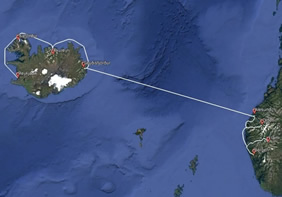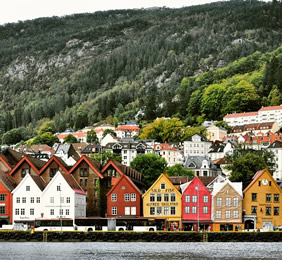 Day 1 - Bergen, Norway
Arrive in Bergen and board the World Navigator. Settle in to your cabin and enjoy a welcome dinner as the ship sets sail. Get set for a week of non-stop Brand g Signature Entertainment, enriching shore excursions, exquisite cuisine, impeccable service, all in the intimate company of 200 of your closest Brand g friends!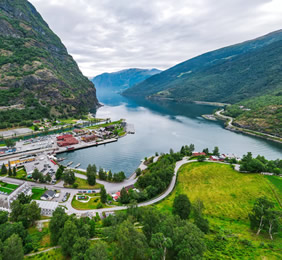 Day 2 - Flam, Norway
Surrounded by steep mountainsides, roaring waterfalls, and deep valleys, Flåm is located off one of the hidden arms of the Sognefjord. To fully appreciate the breadth of this region, leave the harbor behind to reach Gudvangen, a tiny hamlet at the tip of spectacular Nærøyfjord. This 11-mile-long fjord is listed as a UNESCO World Heritage Site and rated by the National Geographic Society as the world's number one natural heritage site. In addition to attracting naturalists, this destination will surely delight avid cyclists with some of the best, most scenic routes. If you prefer to take in the scenery in comfort, climb aboard the Flåm Railway and get ready for one of Europe's most dramatic and visually stunning train adventures.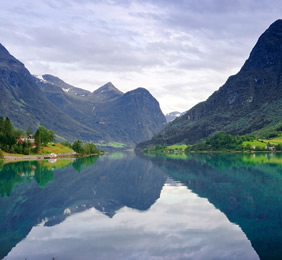 Day 3 - Olden, Norway
Anticipate becoming enamored with the lesser-known, Norwegian town of Olden, a quaint little village located between steep mountains and roaring waterfalls. And then there's the Briksdal Glacier, famous for beautiful surroundings between high peaks and roaring waterfalls, dropping almost 4,000 feet into the narrow Briksdal valley below. To get an even closer look, try your hand at glacier walking with snowshoes and ice axe in hand. The small village of Olden has a population of approximately 500 people, but even with its miniscule size, you can find cafés, grocery stores and shops in the center of town. You can also paddle your way around the magnificent green water of the Nordfjord, a serene experience surrounded by mountains, waterfalls and glaciers at sea level.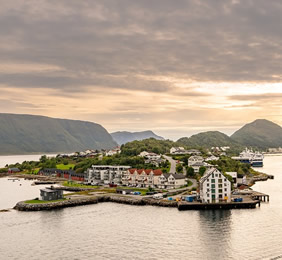 Day 4 - Alesund, Norway
Get ready to explore some of Norway's most famous natural and cultural attractions, such as the Art nouveau town Ålesund, UNESCO Geirangerfjord, the Bird island Runde and Trollstigen. Ålesund is a port town on the west coast of Norway, at the entrance to the Geirangerfjord. It's known for the art nouveau architectural style in which most of the town was rebuilt after a fire in 1904, as documented at the Jugendstilsenteret museum. There are panoramic views of Ålesund's architecture, the surrounding archipelago and fjords from the Mount Aksla lookout.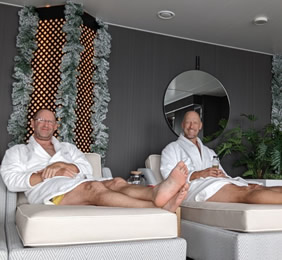 Day 5 - Fun Day at Sea!
We'll spend the day cruising the Atlantic Ocean. Pamper yourself at the spa or enjoy some time on deck sunning, enjoying a meal or reading a book. There is also sure to be plenty of Brand g Vacations Signature Entertainment and Activities such as pool games, interesting lectures, deck parties and more to keep you entertained.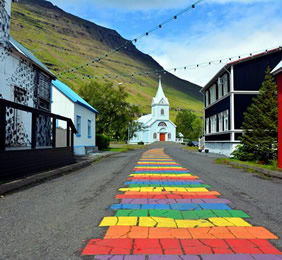 Day 6 - Seydisfjordur, Iceland
The tiny, picturesque village of Seyðisfjörður is the pearl of Iceland. A town of just 700 people, it is hidden at the innermost point of the fjord of the same name. In the valley above town, the river Fjarðará cascades over the hill to create several, beautiful waterfalls, down to the lagoon at the head of the fjord. Throughout the scenic village you'll also find well-preserved, old wooden buildings, an enticing subject for photography as you walk down Rainbow Street.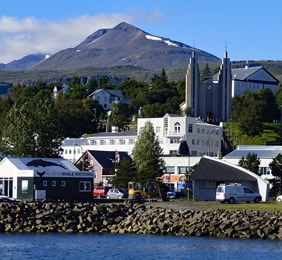 Day 7 - Akureyri, Iceland
A rich folklore culture abounds in Akureyri, Iceland, put on full display during the city's festivals throughout the year. Inland, only 50 kilometers south of the Arctic Circle, is the Akureyri Botanical Garden, a remarkable sight with brightly colored flowers and lush greenery. The iconic Akureyrarkirkja (or The Church of Akureyri) designed by architect Guðjón Samúelsson resembles more a 1920s U.S. skyscraper, but within its walls stands an impressive 3,200-pipe organ. Among the local favorite eating spots is Greifinn, a modern restaurant serving a mix of fare from classic burgers to pasta to Tex Mex to salted fish pizza (to honor Iceland's roots).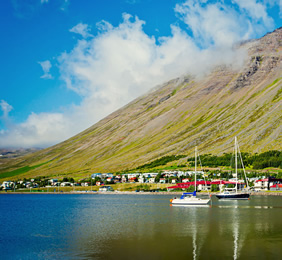 Day 8 - Isafjordur, Iceland
Amid the enchanting Westfjords of Iceland stands Ísafjörður, a fishing town thriving with local energy and culture. Summer months here are brisk, but it's this cool climate combined with breathtaking and quaint scenery that makes the village feel like an undiscovered treasure. The massive depression among the flat-topped mountains called Naustahvilft – known colloquially as the troll seat – combines Iceland's natural beauty with the town's rich folklore. Make a stop at Dokkan Brugghús, the only brewery in the entire Westfjords, and sample the local beers, crafted with naturally filtered spring water from the nearby mountains. For those for whom the sea's siren call beckons, you must visit the Westfjord History Museum, based on Ísafjörður's maritime heritage and its rise in the fishing industry.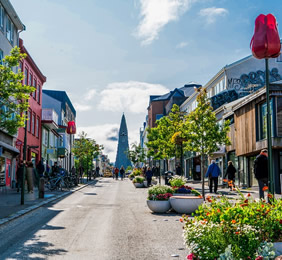 Day 9 - Reykjavik, Iceland
In the southwest of Iceland near Faxaflói Bay lies the capital of the country, Reykjavík, simultaneously cosmopolitan and charming. On the horizon beyond the colorful houses, the Northern Lights may cast a mesmerizing spell that will make you want to stay forever. Kaleidoscopic views await you at the Harpa Concert Hall, a glittering, glass structure that perfectly exemplifies Iceland's modern design and will fascinate your inner architect. One of Iceland's most prominent landmarks is Perlan, originally a group of hot water tanks that was converted to a building that now hosts an exhibition, planetarium, restaurant and observation deck, located atop Öskjuhlíð hill.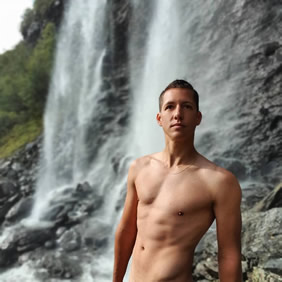 Frequently Asked Questions
When should I schedule my flights?
Arrival: You should schedule your flights to arrive in Bergen Flesland Airport (BGO) on or before June 18th. Boarding will commence at 4pm. We recommend arriving the day before to avoid any airline delay issues.
Departures: The World Navigator is set to arrive in Reykjavik, Iceland at 8am on the June 26th You should schedule your flight from Reykjavik Airport (RKV) to depart on 26th at Noon or later.
What are the passport and visa requirements?
Citizens of most countries are required to have a valid passport, which expires at least 6 months after the last day of your travels. Visas are not currently required to enter The European Union, however if you are not a member of the European Union, you may be required to register for ETIAS visa waiver. 
What arrival and departure transfers are included?
Arrival: transfers are provided from the Bergen Flesland Airport (BGO) to the ship or to your pre cruise hotel.
Departure: transfers are provided from the ship to the Reykjavik Airport (RKV), or to your Reykjavik hotel, no further transfers will be provided.
Are excursions included?
Yes, generally one excursion per port is included as part of the cruise fare.