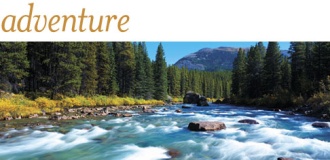 Olivia All Lesbian Adventure Tours

Blending culture, camaraderie and a passion for being outdoors, Olivia Adventure offers you a new way to see the world (like from the top of a mountain).
Machu Picchu Lesbian Adventure Tour 2022
September 15 - 24, 2022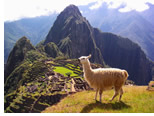 Join us for an incredible all-lesbian journey to Machu Picchu. Tucked away in the Andes Mountain range, above the Sacred Valley and just northwest of Cusco, stands Machu Picchu, a UNESCO World Heritage Site, believed to have been a royal estate or sacred religious site for Inca leaders, whose civilization was virtually wiped out by the Spanish invaders in the 16th century.
The Citadel was built around 1450 and though Machu Picchu was not thought to have been discovered by the Spanish, it was abandoned a century later during the time of the Spanish Conquest. Although known by the locals, this great Citadel remained unknown to the outside world until being brought to international attention in 1911 by the American historian, Hiram Bingham. Historians believe that Machu Picchu was built at the height of the Inca Empire and is made up of more than 150 buildings, ranging from baths and houses to temples and sanctuaries. To walk through Machu Picchu is to walk through history, with many of its buildings still standing, irrigation systems working and the pure grandeur of this great Citadel still strong. Extend your time and join us for an incredible journey to Machu Picchu.
Kenya & Tanzania All-Lesbian African Safari Adventure Tour
November 13 – 22, 2022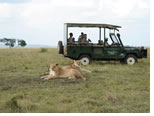 Our All-Lesbian African Safari to Kenya and Tanzania is 10 days of adventure designed to delight you. Visit Nairobi, Kenya; the Ngorongoro Crater and Conservation Area in Tanzania; the Serengeti National Park in Tanzania; and the Maasai Mara Game Reserve in Kenya. From amazing service at the best 5-star hotel in Nairobi, to special cultural experiences, wildlife drives, and a local guide who knows Tanzania and Kenya inside and out, Olivia has orchestrated a premier African safari adventure just for you.
Few places on earth can lay claim to such superlative natural wonders as Africa. The timeless savannahs of the Serengeti. Ngorongoro Crater, the famed "Eighth Wonder of the Natural World."