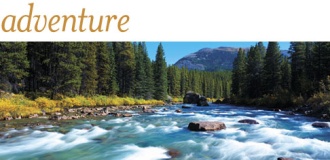 Olivia All Lesbian Adventure Tours

Blending culture, camaraderie and a passion for being outdoors, Olivia Adventure offers you a new way to see the world (like from the top of a mountain).
Iceland Northern Lights Lesbian Tour 2024
March 14 – 18, 2024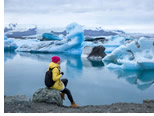 Breathtaking Icelandic landscapes of smouldering volcanoes, geysers, glaciers & bubbling thermal pools of the Blue Lagoon, plus chance to witness the enchanting Aurora Borealis. Embark on an exciting lesbian group journey as we go in search of an amazing display of purple, blue, pink and green lights dancing across the dark Iceland skies. This truly is one of nature's greatest wonders which we hope to capture on our hosted group holiday to Iceland in 2023. Referred to as one of the most LGBTQ friendly countries in the world.
Our adventure takes us to Iceland, the "Land of Fire & Ice" where if atmospheric conditions are right we have the chance to witness the incredible and breathtaking Northern Lights.
We start are unforgettable experience on a guided tour of Reykjavík, Iceland's capital city. We then take you on some great excursions - all included. There is the MUST visit to the Blue Lagoon where you can take a dip in the mineral-laden waters, then we have a Golden Circle tour after which is the highlight of your stay. As the evening comes we head out of the city in search of the Aurora Borealis.
Malta Lesbian Holidays & Tour
May 14 – 21, 2023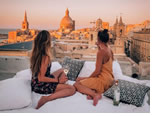 Join us for some early Summer sun lesbian holidays, as we head off to Malta - a beautiful LGBTQ holiday destination nestled deep in the heart of the Mediterranean. Mythical, magical Malta! A beautiful island located in the Mediterranean - due to a succession of rulers from the Romans & Moors, Knights of Saint John, the French and British Malta is renowned for its fascinating historic sites. The island's countryside is dotted with medieval towers, small chapels and the oldest known human structures in the world.
Malta have rightly been described as an open-air museum. With its sunny weather, attractive beach and thriving nightlife and 7,000 years of incredible history makes this a real bucket list holiday.