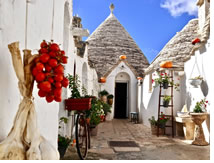 Puglia Italy Lesbian Holidays & Tour
May 15 – 21, 2024
Join us on this breathtaking lesbian journey through Puglia, Italy, staying in the Masseria Valente, a fortified farmhouse dating back to the 1700's exclusive to our guests. Puglia is one of the most delightful and historic regions of Italy, located in the southern region, forming the heel of Italy's boot. When it comes to picturesque destinations, Puglia is a real hidden gem. This stunning coastal region will captivate you with its breathtaking landscapes, rich history, and warm hospitality. Puglia offers a unique blend of ancient traditions, mouthwatering cuisine, and idyllic towns, making it an irresistible destination if you're seeking an authentic Italian experience.


Nile Lesbian Cruise & Egypt Tour
Touch the beauty and the greatness of the ancient Egyptians` wonderland and build a wonderful memory in a floating hotel experience.
February 2 - 12, 2024
Brussels to Amsterdam Cruise 2024
Sail from Brussels to Amsterdam and celebrate the bounty of spring with Olivia and enjoy tulip season in Belgium and Holland!
March 25 - April 01, 2024
Amsterdam to Switzerland Cruise
Cruise the Rhine River with the women of Olivia, starting in the extremely LGBTQ-friendly city of Amsterdam and ending in delightful Basel.
April 02 – 09, 2024
Mexican Riviera Lesbian Cruise 2024
Round-trip from sunny San Diego, this Mexican Riviera cruise is filled with culture, bright flavors, scenic vistas, and plenty of sunshine!
April 13 - 20, 2024
Douro River Portugal Lesbian Cruise
Sail from/to Porto, taste wines from historic wineries and soak up the genuine beauty of one of Europe's most unadulterated landscapes.
May 8 – 15, 2024
Croatia Deluxe Lesbian Cruise 2024
Exclusive, Luxury, Private Small Boat All-Lesbian Cruise around the beautiful Dalamation Coast of Croatia. Indulge in an authentic experience.
June 19 – 26, 2024
Burgundy & Provence Lesbian Cruise
Welcome to France! Whether you're an art lover, a foodie, love French wines, a history buff, or an energetic adventurer, you will love this cruise.
August 27 - September 03, 2024
Tahiti Luxury Lesbian Cruise 2024
This luxury, 7-night itinerary is perfect for those who want to experience the best French Polynesia has to offer in just a week.
September 05 – 12, 2024
Panama Canal & Costa Rica Cruise
Visit beautiful Costa Rica and Panama on board the intimate, 148-passengers ship, the ms Wind Star. Join us on this once-in-a-lifetime voyage!
January 4 - 11, 2025
More Cruises...
Turks & Caicos All-Lesbian Resort

Join 575 of your closest Olivia lesbian friends at the all-inclusive, newly refurbished, oceanfront Club Med Turkoise in Caribbean Turks & Caicos.
November 26 – December 03, 2022

Dreams Onyx Punta Cana Resort

Experience the beauty of Punta Cana and escape with Olivia to the oceanfront all-lesbia, all-inclusive, all-suite, Dreams Onyx Resort & Spa.
October 21 – 28, 2023

Cancun Mexico All-Lesbian Resort

Oceanfront, All-lesbian, All-inclusive, All Olivia - All The Time! We're heading back to our favorite spot: Club Med's oceanfront Cancún Resort.
May 18 – 25, 2024

More Resorts...
Iceland Northern Lights Lesbian Tour
Breathtaking Icelandic landscapes of smouldering volcanoes, geysers, glaciers & bubbling thermal pools of the Blue Lagoon, plus chance to witness the enchanting Aurora Borealis
March 14 – 20, 2024
More Tours...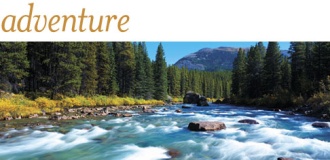 Olivia All Lesbian Adventure Tours

Blending culture, camaraderie and a passion for being outdoors, Olivia Adventure offers you a new way to see the world (like from the top of a mountain).
Iceland Northern Lights Lesbian Tour 2024
March 14 – 20, 2024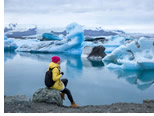 Breathtaking Icelandic landscapes of smouldering volcanoes, geysers, glaciers & bubbling thermal pools of the Blue Lagoon, plus chance to witness the enchanting Aurora Borealis. Embark on an exciting lesbian group journey as we go in search of an amazing display of purple, blue, pink and green lights dancing across the dark Iceland skies. This truly is one of nature's greatest wonders which we hope to capture on our hosted group holiday to Iceland in 2023. Referred to as one of the most LGBTQ friendly countries in the world.
Our adventure takes us to Iceland, the "Land of Fire & Ice" where if atmospheric conditions are right we have the chance to witness the incredible and breathtaking Northern Lights.
We start are unforgettable experience on a guided tour of Reykjavík, Iceland's capital city. We then take you on some great excursions - all included. There is the MUST visit to the Blue Lagoon where you can take a dip in the mineral-laden waters, then we have a Golden Circle tour after which is the highlight of your stay. As the evening comes we head out of the city in search of the Aurora Borealis.
Malta Lesbian Holidays & Tour
October 14 – 21, 2024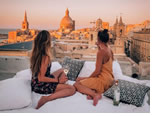 Join us for some late Summer sun lesbian holidays, as we head off to Malta - a beautiful LGBTQ holiday destination nestled deep in the heart of the Mediterranean. Mythical, magical Malta! A beautiful island located in the Mediterranean - due to a succession of rulers from the Romans & Moors, Knights of Saint John, the French and British Malta is renowned for its fascinating historic sites. The island's countryside is dotted with medieval towers, small chapels and the oldest known human structures in the world.
Malta have rightly been described as an open-air museum. With its sunny weather, attractive beach and thriving nightlife and 7,000 years of incredible history makes this a real bucket list holiday.