Norwegian Joy
Ship Facts
Gross Tonnage: 167,725
Length: 1,094 ft
Beam: 136 ft
Draught: 28.62 ft
Guests: 3,804
Crew: 1,700
Built: 2017
Registry: Bahamas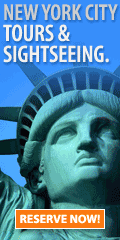 Canada & New England Fall Foliage Gay Daddy Cruise 2024
7 nights from Quebec City, Canada to New York, USA
September 25 – October 02, 2024
NCL Norwegian Joy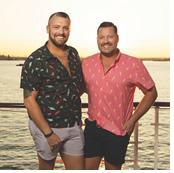 Come join our intimate and super-friendly group of gay men, daddies, bears, admirers and friends for a special Canadian adventure. We sail from charming Québec City, and make our way around Canada to finish in New York City - during the prettiest time of the year: fall foliage! You'll see plenty of color as we discover the Canadian Maritimes in detail—four ports of call, all in Canada! Uncover the natural beauty, history and culture of the Northeast on one of NCL newest ships, Norwegian Joy.
If there is one season when Mother Nature loves to flaunt, it's fall. And there's no better view of this amazing spectacle than on our Canada & New England cruises. Add our award-winning restaurants, casinos, and entertainment and you'll have the holiday of a lifetime.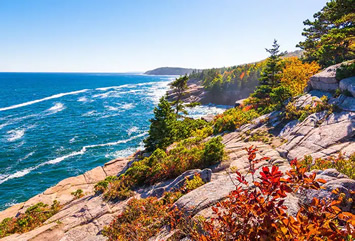 In Québec City, explore the cobblestone streets of Old Québec - a UNESCO World Heritage Site - to see historic sites and immerse yourself in the French Canadian culture. Enjoy a scenic island drive from Charlottetown and tour Cavendish where the famous Green Gables Heritage Place is located. From Sydney, travel back in time to the 18th century at the Fortress of Louisbourg - the largest fortified city outside of Europe - as costumed actors reenact life during this era.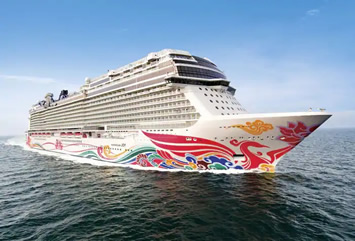 Your Ship - NCL Norwegian Joy
Find your happy place on board Norwegian Joy when she cruises from the Quebec City to New York City. Enjoy a rush like no other as you race in the middle of the ocean on a thrilling two–level race track. Immerse yourself in all the wonder of a virtual world in the Galaxy Pavilion. Be pampered in luxury in our spacious and beautifully appointed accommodations. Enjoy holiday experiences that will delight your senses and calm your soul on Norwegian Joy.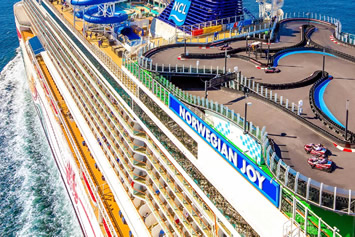 Norwegian Joy - a lovely ship that Cruise Critic
awards 4 out of 5 stars, noting that she has plenty of quiet areas (unusual for a large ship with so many amenities). US News & World Report ranks this five-year old beauty as one of Norwegian's best.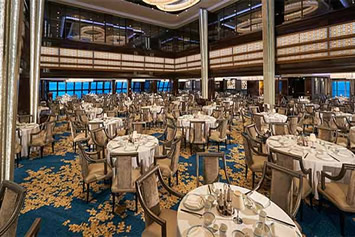 Dining
Serving a wide variety of culinary delights to please every palate, our complimentary dining options include two main dining rooms, a help-yourself buffet and a variety of casual cafés, grills and on-the-go choices. Plus, our Main Dining Rooms offer a menu that changes daily, Chef's Signature Dishes and carefully selected wine recommendations, guaranteeing a different culinary adventure with every visit.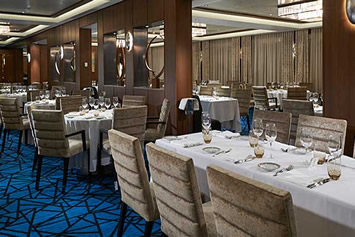 Speciality Dining
Enjoy a night of gastronomic proportions at one of our many speciality restaurants. Sip your favourite cocktail as you select from choice cuts of Angus beef at Cagney's Steakhouse. Enjoy delicious pasta made with the freshest ingredients inside our chic Italian eatery, La Cucina. Or savour French cuisine at Le Bistro. No matter what you choose, our speciality dining options feature the tastes you'll crave.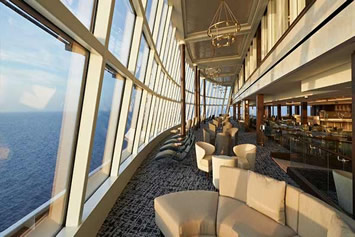 Bars & Lounges
With so many bars and lounges to discover, Finding your favorite may take a few days.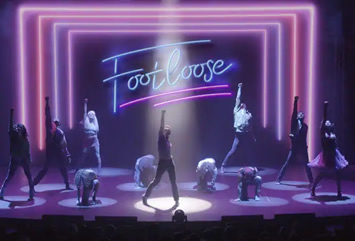 Entertainment
When it comes to entertainment on Norwegian Joy, you won't believe your eyes or even your ears. Get mesmerised by the awe-inspiring acrobatics in Elements, relive the iconic 80's movie Footloose on stage, or enjoy sensational wines along with the characters of Wine Lovers the Musical. On Norwegian Joy it's showtime, all the time.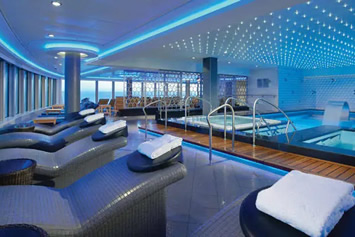 Mandara Spa
When you want some "me" time, look no further than Mandara Spa®. Relax with a hot-stone massage, one of over 50 speciality treatments offered. At our onboard spas, treatments range from the classic to the luxurious. Let our pampering professionals soothe and rejuvenate you with facials, massages, acupuncture and a full menu of services.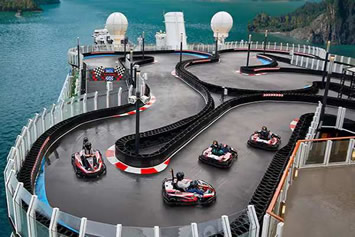 Activities
From top to bottom and from bow to stern, Norwegian Joy has enough onboard activities to fill every minute of your cruise. Your jaw will drop as you immerse yourself in all the wonder of a virtual world in the Galaxy Pavilion. Push the pedal to the metal as you race for the checkered flag on a two-level Racetrack at sea. Wanna get lucky? Bet it all at our award-winning Casinos at Sea®. Keep the excitement going under the stars in an open-air laser tag at the top of the ship.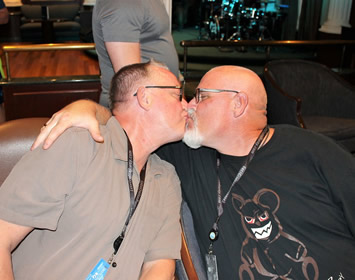 Exclusive extras for our group only
• Cruise Eve Dinner - meet your fellow travelers face-to-face, get a jump start on your vacation and a taste of your host city, Québec City, the night before we sail.
• Welcome Aboard Party (with free drinks!) - come meet your fellow Daddies and friends in a warm, welcoming, and casual atmosphere. Play our fun mingling/get-to-know-you activity, and start forging friendships that will last a lifetime.
• Free Welcome Aboard Gifts, including a lanyard for your sailing card ... and them some other surprises!
• Specially reserved group dining in the main restaurant—you'll always have a seat for dinner, surrounded by a bunch of Daddy Cruise friends.
• Onboard Host/Cruise Director - We'll be there to make sure you have a great vacation. We will resolve any issues that may arise, answer questions, and help you enjoy your cruise to the utmost. We'll coordinate and host activities and parties each day-all of which are optional (it's your vacation: pick and choose what you want to be a part of).
• Exclusive excursions just for our group (additional fee applies).
• Special Daddy group activities on board (card games, trivia contests, happy hours, parties, and more!)
• Special discounted rates at our host hotel in Rome before, and Venice after the cruise.
• Private Québec City and New York City tours available pre- and post-cruise (additional fee applies).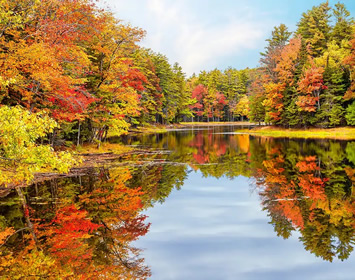 Canada & New England
Gay Daddy Cruise 2024 Itinerary


Date

Port

Arrive

Depart

25 Sep
Quebec City (Quebec), Canada
7 PM
26 Sep
Saguenay (La Baie), Quebec
7 AM
4 PM
27 Sep

Fun Day at Sea!

28 Sep
Charlottetown, Prince Edward Island
9 AM
6 PM

29 Sep

Sydney, Cape Breton Island, Nova Scotia
7 AM
6 PM
30 Sep
Halifax, Nova Scotia
9 AM
8 PM

01 Oct

Fun Day at Sea!

02 Oct
New York, New York
7 AM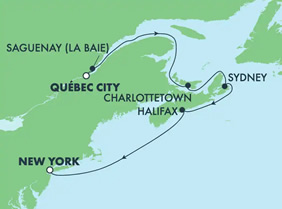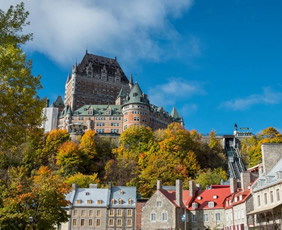 Day 1 - Quebec City, Quebec, Canada
Québec City lies on the Saint Lawrence River and is divided by steep bluffs into Upper Town – which includes the old quarter – and Lower Town. Perched atop Cap-Diamant, the old quarter is the only walled city in North America and is a UNESCO World Heritage Site.
As we sail from arguably the most European of North American cities, we'll gather for a hosted Meet-n-Greet Party where you'll meet your fellow cruisers and start making new friends right away. We'll be cruising up the Saint Lawrence River (one of the most important sea lanes in the world!) as the sun sets over the Canadian countryside. Dinner is with the Daddy Cruise group (there's a whole section of the dining room reserved just for us), followed by a show, dancing, comedy act, or whatever you want to do—it's your vacation!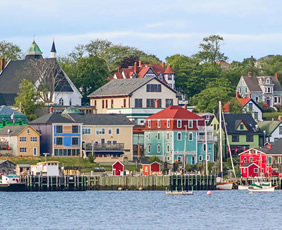 Day 2 - Saguenay (La Baie), Quebec
Still in French-speaking Canada, our first stop is the borough of La Baie, in Saquenay, Québec—a small oasis in the midst of nearly uninhabited Canadian wilderness. While the main industry here is lumber and paper, for us it will be all about nature. Waterfalls, fjords, covered bridges, a national park, Anse-de-Tabatière (considered the 7th most beautiful view in Canada), and so much more!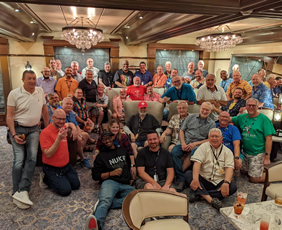 Day 3 - Fun Day at Sea!
This is our first day at sea, so take advantage of the down time! Relax, unwind. Perhaps you'll want to indulge in a spa treatment (book early!). Lounge on your private balcony or near one of the pools, or maybe even find a quiet nook to settle in with a book. Hang out in the expansive Observation Deck and watch the Saint Lawrence River give into the North Atlantic. Want to be more active on your day at sea? Play bingo, work out at the gym, watch a movie, dance all night, attend a cooking seminar, soak in a hot tub, watch a sunset (or a sunrise), play trivia games, sing along at the piano bar, do some wine tasting, check your email or surf the internet, grab a snack, watch live entertainment, catch the game in the sports bar, get lucky in the casino, and on and on.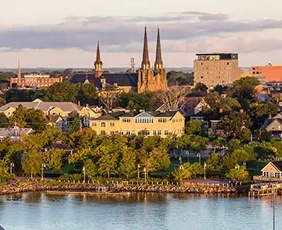 Day 4 - Charlottetown, Prince Edward Island
Canada's smallest province, Prince Edward Island is known as the birthplace of Canada. It's landscape is dramatic and features rolling hills, pristine forests, sandy beaches, ocean coves and famous red soil. This is the setting for the widely read "Anne of Green Gables" book series. The capital of Charlottetown offers a small town feel and a relaxed atmosphere with a cosmopolitan flair and historic charm.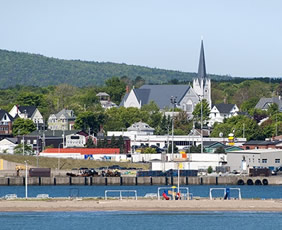 Day 5 - Sydney, Cape Breton Island, Nova Scotia
Sydney was founded by British Loyalists fleeing the perils of the American Revolution. They developed coal and steel industries that attracted immigrants from a myriad of ethnic and cultural backgrounds. To this day, it remains a haven of multiculturalism. Sydney is the gateway to Cape Breton—fabled for its beauty and unique Celtic music and culture. Nearby, you can relive history at the Fortress of Louisbourg—a Williamsburg-style attraction that brings you back to mid-19th century Canada. Don't miss the array of shopping boutiques, the craft market, or the world's largest fiddle on display here!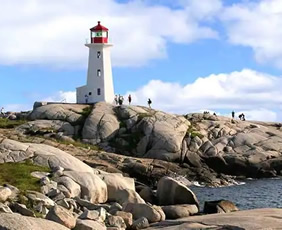 Day 6 - Halifax, Nova Scotia
The capital of Nova Scotia, and the largest city in Canada's Atlantic provinces, Halifax was once England's major military base in North America. The beautifully restored waterfront buildings next to the pier recall the city's centuries-old maritime heritage and offer the best shopping of any of our cruise stops. Venture out to see famous Peggy's Cove, where surf-pounded granite cliffs and a solitary lighthouse create a scene of rugged natural beauty.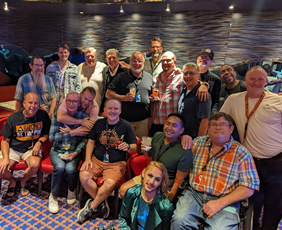 Day 7 - Fun Day at Sea!
This is our last day at sea, so take advantage of the down time before we get to New York! All that stuff you didn't do on Day 3? Today's the day to fit it in!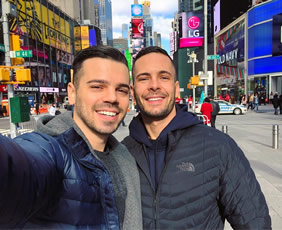 Day 8 - New York City, New York
Your cruise ends today, but your vacation doesn't have to! Stick around for a few days and explore the Big Apple with us! We'll catch a Broadway show, visit the 9/11 memorial and much more. We offer an optional 3-day New York private tour including hotels, tours, some meals, ground transportation from the ship, and more. Yes, see our favorite city in the world with some of your newly made best friends!