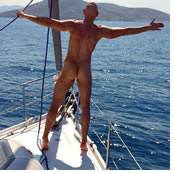 Easy, enjoyable relaxed nude gay sailing cruise on the wonderful Dodecanese Sea, starting and finishing on Kos island.
Highlights on this program are the stunning bays and idyllic harbour villages of Kos, Kalymnos, Leros, Lipso and Patmos.
If you like fairly calm waters but enough wind to have a good sail, relaxed nude sun tanning on deck, plenty of naked swim time and strolling through scenic villages, this is your cruise.
This adventurous Saltyboys Au Naturel gay sailing cruise combines perfectly with the Turkey Clothing Optional Gay Gulet Cruise sailing the week after. Direct ferry connection Kos – Bodrum.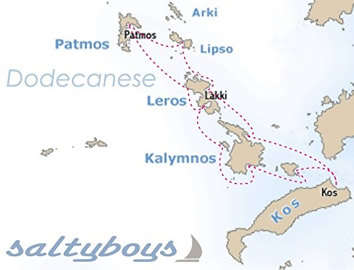 • Fly to: Kos International Airport (KGS)
• Fly from: Kos International Airport (KGS)
• Boarding after 17:00 pm first day, Kos
• Disembarking before 09:00 am last day, Kos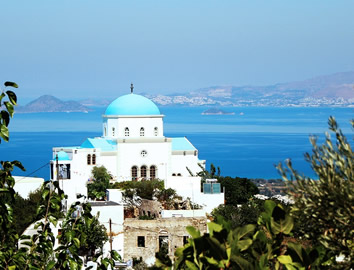 • Carefully selected sailing cruise itinerary
• Your accommodation on the yacht
• The professional guidance of a gay skipper
• Bed linen & towels
• Dinghy + outboard
• Diesel & gaz
• End cleaning yacht
• Your flights/transfers
• Reservation fee € 55 p/person
• Food/drinks & occasional mooring fees (approx. € 250 for all extra costs for the week)