Splendors of Egypt & Nile River Luxury LGBT Cruise & Tour
11 nights from/to Cairo, Egypt
January 20 – 31, 2024
Uniworld Boutique River Cruises S.S. Sphinx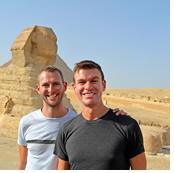 Cruise the Nile in a manner once reserved for queens and pharaohs. For 12 adventure-filled days, experience Egypt and the Nile's most wondrous sites in style and luxury. Wander amongst the towering ruins of the Temple of Karnak, the world's largest ancient religious complex, and the entrancing Temple of Luxor. Visit temples dedicated to Hathor, Horus, and other mythological figures, and pay homage to the country's first female ruler at the Temple of Hatshepsut.
Follow in the footsteps of renowned scholars and explorers as you venture forth into the Valley of the Kings, the ancient burial grounds of Egyptian royalty. You will enjoy an exhilarating ride in a felucca, a traditional Nile River sailboat.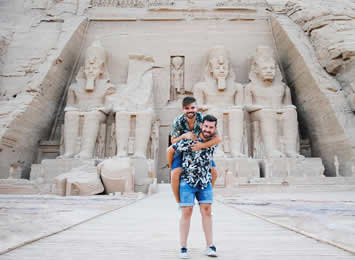 This captivating gay & lesbian cruise & tour itinerary begins and ends in Cairo, where you'll visit the famous Egyptian Museum and its stupendous and unrivaled collection of pharaonic artifacts, including treasures recovered from the tomb of King Tutankhamun.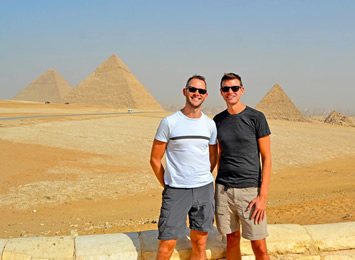 Journey to Giza to gaze upon the mighty ancient Pyramids and the timeworn, enigmatic Sphinx—iconic images that continue to amaze.
An enchanting land of marvels, myths, and wonders old and new, Egypt is an extraordinary destination no culturally curious traveler will want to miss.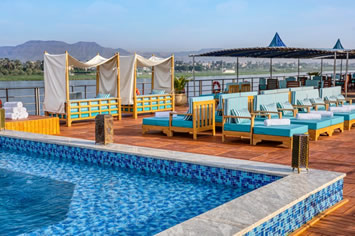 A cruise with Uniworld...
Boutique hotels are known for their destination-specific interior décor, gracious service, and carefully selected amenities, all of which provide an intimate, elegant, and relaxed experience.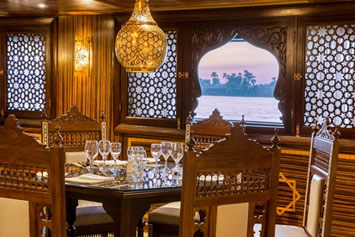 Similarly, Uniworld's boutique river cruises allow guests to travel from one exciting destination to the next aboard a stylish floating hotel with inviting lounges, cozy libraries, panoramic restaurants, sumptuous cuisine, exquisite antiques and original art and luxurious river view staterooms and suites. Meticulous attention to detail is readily apparent on every company-owned ship.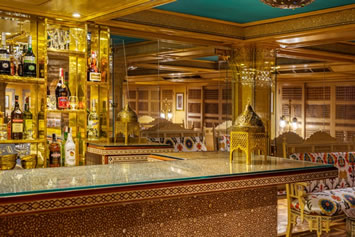 All Inclusive!
Dining
• Meals onboard prepared using the finest and freshest ingredients
• 11 breakfasts, 7 lunches, 8 dinners
• Captain's Welcome Reception and Dinner
• Farewell Dinner
• Complimentary house wine, local beer, soft drinks, tea, and coffee will be served during lunch and dinner onboard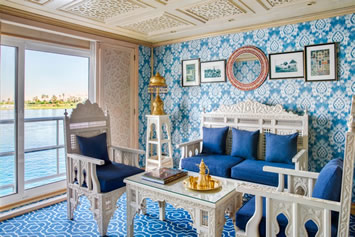 Accommodations
• 7-night cruise in a riverview stateroom on the gorgeous S.S. Sphinx
• Lavishly appointed riverview staterooms and suites
• 4 nights in Cairo at the Four Seasons Hotel Cairo at Nile Plaza (or similar)
Excursions
• 8 days of excursions, all fully hosted by English-speaking trained Egyptologists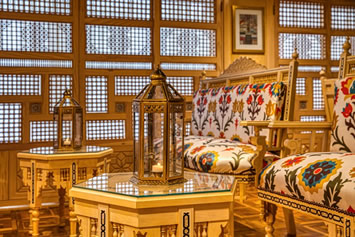 Experiences
• 1 country: Egypt
• 12 UNESCO World Heritage sites
• Services of an experienced Egyptologist
• Cultural enrichment
• Group Transfers are included on arrival and departure days
• Flights included between Cairo and Luxor
• Gratuities for onboard personnel (ship staff, crew, Cruise/Tour Manager) are included during the cruise/tour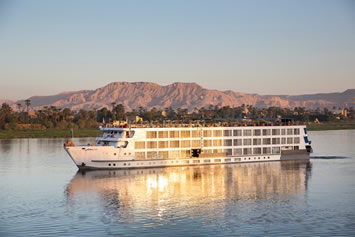 Luxury S.S. Sphinx
The S.S. Sphinx
offers two gourmet dining venues, a swimming pool, massage room and 42 gorgeously appointed suites. This Super Ship offers an authentically immersive onboard experience, with bespoke decor by local artisans and materials sourced regionally—such as fine Egyptian cottons, marble and hand-carved blonde wood—to highlight Egyptian craftsmanship while minimizing our carbon footprint.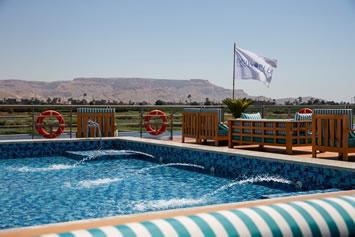 The S.S. Sphinx is the latest over-the-top ship from Uniworld Boutique River Cruises, which just took the top spot in Travel + Leisure's World's Best Awards. While it's not the first high-end ship on the storied river, Uniworld is aiming to set a new bar for luxury with its 84-passenger, 42-stateroom cruiser.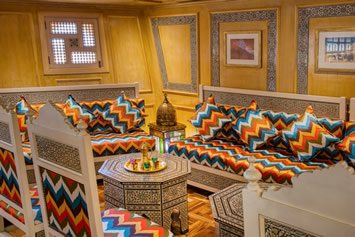 Uniworld's new super ship in Egypt, providing guests with the most luxurious way to sail along the Nile with its exquisite design and experiences they won't find anywhere else.
The eye-catching design of the Sphinx incorporates "locally sourced Egyptian artwork, fabrics and hand-carved furnishings," according to Uniworld, as well as sumptuous seating, rich colors, and marble-trimmed bathrooms.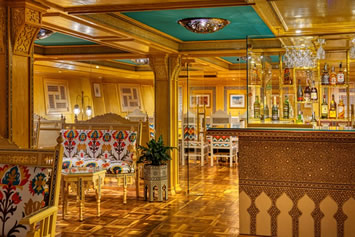 The maximalist decor carries through the ship's staterooms, all of which feature French balconies. Other this-must-be-Egypt features include carved wood ceiling and door panels, ornate furniture, and accent pieces like Arabic coffee sets. Bedrooms feature upholstered walls covered in blue Egyptian cotton and custom carpets.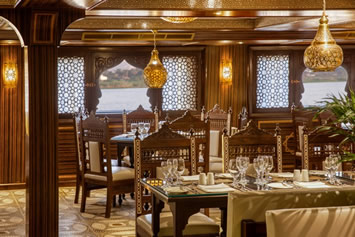 The Sphinx has two onboard restaurants — including one al fresco option on the top deck — as well as a private dining room for small groups. Egyptian cuisine is a focus with "menus that reflect the destination," Uniworld says, paired with locally made wines. The ship also has a massage room, a gym, a small pool, and other spaces for lounging.