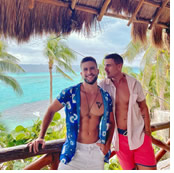 Summer's about to get a whole lot hotter. Level up your Labor Day weekend on an all-inclusive, decadent adults only totally exclusive gay men Mayan Xcapade in Riviera Maya, Mexico you won't ever forget. Join us for the first-ever Mayan Xcapade this Labor Day Weekend, exclusively for gay men!
We're transforming the five-star Palladium Hotels TRS Yucatan Hotel
into our own all-gay private paradise, where you can soak up the sun beachside, cool off in eight sprawling resort pools, get pampered at a world-class spa, and turn up with international DJs including Anne Louise, Aaron Abikzer, and Ben Bakson.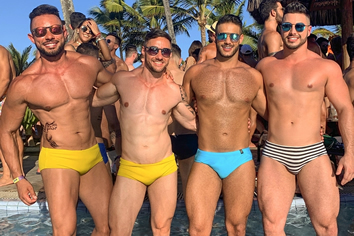 Savor mouthwatering cuisine and top-shelf cocktails crafted by talented mixologists. Break a sweat during fab, free fitness activities. Mix and mingle with new friends over tequila tastings and dance parties that go all day and night. And say "goodbye" to tan lines on 81 miles of Mexico's finest beaches.
You never forget your first time — so don't miss the first-ever Mayan Gay Xcapade.
The sweetest part? It's all access. All inclusive. Totally ours.
Our inaugural event is an adult-only, gay men vacation to the shores of Mexico's Yucatan Peninsula. Join us for four days and three nights of dreams and decadence over Labor Day Weekend, 2021.
Exclusively Ours
TRS Yucatan Hotel
is an absolute beauty, and we've secured all 454 suites, so it will be all ours this Labor Day Weekend. Plus we'll get you there and back on our chartered flights from JetBlue for a private, posh experience.
Safe Is Sexy
Our gay vacation packages and all of our exclusive events are designed to take you to an exotic place to play that's safe, sexy, and entirely yours. Find the freedom to love, laugh and live it up to your heart's desire.
An indulgent experience exclusively for gay men. You can't help but feel the passion in the heart of Mexico's Riviera Maya. Sun-splashed days and steamy nights await you against a backdrop of perfect Caribbean beaches and turquoise surf.
Dining, premium booze, watersports, entertainment, shows, classes, DJs, dance parties – everything is included in your package rate. No surprises except the good kind.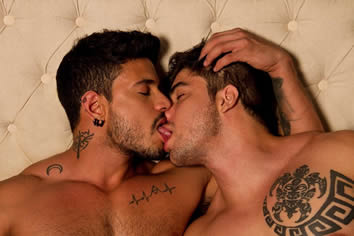 Dreams and decadence come alive for four days and three nights at the gay beach party to end all gay beach parties. We promise you a five-star experience that is all-inclusive, all-access and all yours. Free to be free. Safe and sexy. A gay retreat where everyone is a VIP.
We've booked the entire paradise, so you can be sure that whatever happens in Riviera Maya stays in Riviera Maya. So flaunt it if you got it. You'll be able to say, "I was there," at the first of many Xcapades to come.
By day it's kayaks, paddle-boards, volleyball, yoga, snorkeling and a gay pool party or two. By night, it's wild shows, tequila shots, premium cocktails, dance parties, DJs, and probably another gay pool party.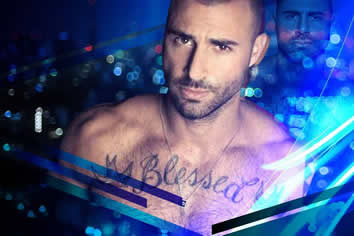 The World's Top DJs
Party all weekend with nightly parties, including sets by international celebrity DJs including DJ Anne Louise, DJ Aron, DJ Ben Bakson and DJ Phil Romano.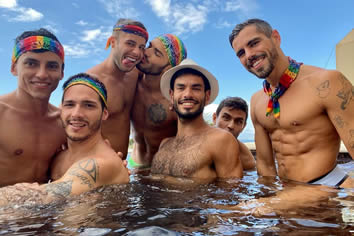 Everything Under The Sun
What do you feel like doing today? Because there's a ton of fun happening at this gay beach party. Paddle out in a kayak or on a stand-up paddleboard. Serve up a few games of volleyball. Snorkel the coral reefs just offshore. Take a water aerobics class. Go for a romantic walk. How about a pinata party?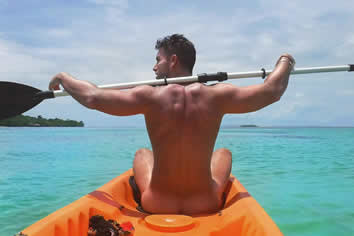 Free Fab Classes
We weren't about to plan your Mayan Xcapade without including lots of ways to party your class off. Your weekend schedule includes: dance, yoga, cooking, Pilates, mixology, Fitdance, Zumba, a Dive Demo, and one we couldn't resist – fruit decorating. Oops, we almost forget tequila tastings, nightly shows, and parties galore.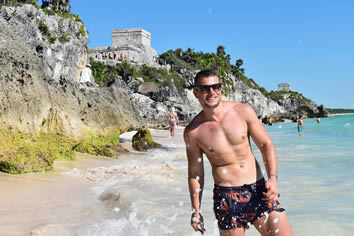 Welcome to Mexico's pristine paradise, a sanctuary of white sand beaches and warm Caribbean waters that lies just south of bustling Cancun. Beyond the expansive shoreline, Riviera Maya is a wonderland of dense tropical forests, underground rivers, vibrant coral reefs and spectacular aquatic caverns called cenotes that beckon explorers above and below the surface.
Riviera Maya is also home to stirring archeological sites, including the pyramids of Tulum and Coba echoing with the mysteries of ancient Mayan civilization. Foodies will find a fusion of traditional Mexican and international flavors - part of a culinary scene that's gained worldwide acclaim.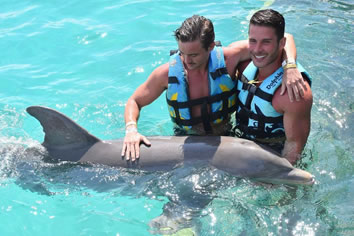 Our private resort is an absolute beauty located along 81 miles of the gorgeous Akumal coastline in Mexico between Tulum and Cancun. The area was home to the home of the Maya civilization and is today one of the most culturally distinctive and ecologically unique areas of the world.
Whether it's relaxing on a beach bed, setting out on an eco-adventure, or partying the night away, as one of the world's premiere gay travel destinations, Riviera Maya never disappoints.
Nearby Attractions
• Sian Ka'an Biosphere Reserve
• Xel-Há Water and Eco Park
• Tulum Archeological Site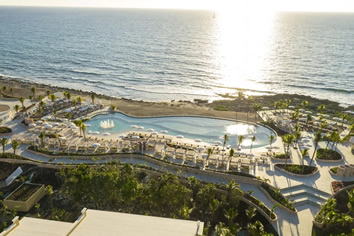 Your home for Mayan Xcapade 2021 is a gay friendly all-inclusive TRS Yucatan Resort Hotel
that has generously invited us to purchase the entire kit and kaboodle. Yes, it's all ours gentlemen—and it is nothing less than a five-star paradise.
Our private paradise with miles of beaches, acres of gardens, three private pools, and a tropical spa to help you recover from those decadent nights. Go five stars all the way on this adult-only, exclusive gay men vacation.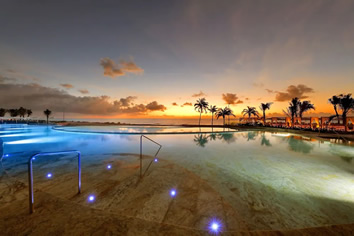 Balinese beds beside a seaside infinity pool. A beach club with all the toys you could possibly desire. Beachside bars and fine restaurants where every sip and savory bite is included. A tropical spa to relax, renew and recharge. Rooms with panoramic terraces and private Jacuzzis. And, of course, all the freedom you need to play and party from sunup to sundown.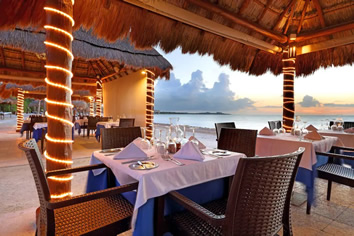 Restaurants & Bars
Get ready for world-class dining and cocktails. Choose from six restaurants that will take you from Mexico to Italy to Brazil and on to the best steak house you've ever experienced. Six bars pour everything from traditional margaritas to fine wines to straight up tequila shots. Sip outdoors overlooking the beach; swim right up to La Laguna Pool Bar, or watch the big game at the resort's own sports bar. Rest assured, you'll never go hungry or thirsty at your private and gay friendly Riviera Maya all-inclusive resort.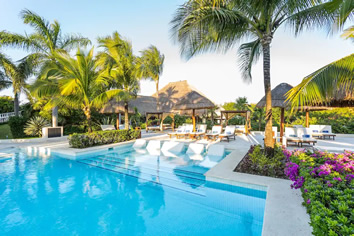 Pools
Lounge beside any one of three private pools with built-in Jacuzzis, including an oceanfront infinity pool. They all feature attentive staff to take your drink orders. There's even a swim-up bar - because why should you have to towel off to grab that tropical cocktail?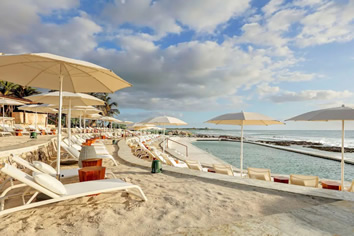 Beaches
Sorry, we can only promise you 81 miles of white sand beach to lounge on, walk down and steal those romantic moments with someone special. While away the daytime hours at the Helios Beach Club, a paradise to please the gods with plush sunbeds, an oceanfront pool and service catering to your every need.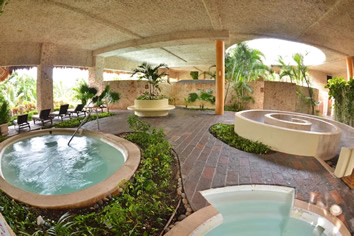 Spa
The Zentropía Palladium Spa is considered the finest among Riviera Maya all-inclusive resorts. Indulge in therapies that combine natural wellness with time-honored tradition. Perhaps, enjoy a vapor bath or a luxurious couples massage? For you fitness fanatics, the superbly outfitted gym is sure to get your blood pumping.
The party begins on Friday, September 3rd, as our two chartered JetBlue flights leave Ft. Lauderdale-Hollywood International Airport (FLL) and head to Cancun (CUN). Travel in the comfort of brand new A320s, the aerodynamic aircraft featuring a traveler-friendly experience and tech-forward entertainment options with free high-speed wifi, in-seat USB and 110v power outlets and 10.1" HD seatback touchscreen TV with free on-demand shows, movies and live flight map.
Want to fly with us? After you purchase your package, watch your email to get notified as soon as tickets drop!