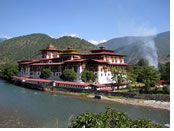 Explore the ancient, land-locked Kingdom of Bhutan, high in the Himalayas. Bhutan, a Buddhist kingdom on the Himalayas' eastern edge, is a land of monasteries, fortresses (or dzongs) and dramatic topography ranging from subtropical plains to steep mountains and valleys.
Travelling into the mystical land of Bhutan is a rare pleasure. People come to visit the remote monasteries and spiritual temples, to trek the wondrous Himalaya and admire the mountainous pastures. With customs and traditions still going strong after centuries, and cultural festivals celebrated from corner to corner, there is nowhere quite like blessed Bhutan!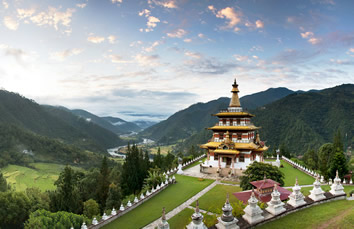 Combine this trip with our Portrait of Northern India Luxury Gay Tour - February 11 – 21, 2020
Day 0 - Thursday, February 20, 2020
Depart Home to Bangkok, Thailand
Depart Home on any regularly scheduled flight to Bangkok, Thailand.
Day 1 - Friday, February 21, 2020
Arrive Bangkok, Thailand
Arrive Bangkok and transfer to the Hotel at the airport for overnight.
Hotel: Novotel Bangkok Suvarnabhumi Airport Hotel
, Bangkok, 4*
Day 2 - Saturday, February 22, 2020
Bangkok | Paro | Thimpu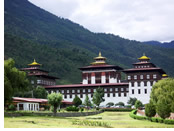 After breakfast, check out of hotel and transfer to the airport for flight to Paro. The flight to Paro is one of the most spectacular in the entire Himalayas. The journey offers fascinating views and an exciting descent into the Kingdom. Bhutan's first gift to you as you disembark from the aircraft will be cool, clean fresh mountain air. After immigration formalities and baggage collection, you will be met by our representative and welcomed to Bhutan. (A VISA IS REQUIRE FOR ENTRY INTO BHUTAN. IT IS ARRANGED BY OUR BHUTANESE PARTNERS AND STAMPED INTO YOUR PASSPORT UPON ARRIVAL IN BHUTAN.)
Afterwards drive to Thimphu, the capital town of Bhutan with an en-route stop at Chuzom, the confluence of Thimphu and Paro rivers. Three different style of stupas, Tibetan, Nepalese and Bhutanese, adorn this confluence. Shortly before reaching Chuzom, you will see on your left Tschogang Lhakhang, "the temple of the excellent horse". It is a private temple, built in 15th century, as the result of visitation from Balaha, the excellent horse, a manifestation of Chenrezig, the compassionate Buddha.
After lunch, visit Textile Museum which provides fascinating insights into Bhutanese material culture and way of life, followed by visit to Simply Bhutan – an exclusive project under the Bhutan Youth Development Fund – it is a living Museum and Studio encapsulating the cultural heritage of the Bhutanese people. The infrastructure portrays ancient Bhutanese architecture which is being lost to modernization.
The evening is free in Thimphu. Overnight at the hotel in Thimphu (Altitude 7800 ft).
Meals: Breakfast, Lunch, Dinner
Hotel: Taj Tashi Hotel
, Thimpu, 5*
Room: Deluxe Room
Day 3 - Sunday, February 23, 2020
Thimpu, Bhutan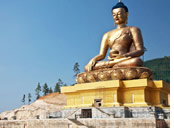 Our sightseeing program starts with a visit to King's Memorial Chorten which is continuously circumambulated by people, murmuring mantras and spinning their prayer wheels. Construction of this landmark was the idea of Bhutan's third king, His Majesty Jigme Dorji Wangchuk ("the father of modern Bhutan") who wished to erect a monument to world peace and prosperity. Completed in 1974 after his untimely death, it serves both as a memorial to the Late King and as a monument to peace.
Then proceed to visit Buddha Point (Kuensel Phodrang). You can pay here your obeisance and offer prayers to the Buddha, the largest statue in the country and then walk around and take a glimpse of the valley.
Afterwards take a short drive (15 km) to Pangri Zampa, 16th century one of the oldest monasteries in Bhutan located just north of Thimphu. Here is a monastic school where Buddhist students learn Lamaism and astrology based on Buddhist philosophy.
After lunch, visit to Trashichhodzong, an impressive fortress/monastery housing a Secretariat building, the throne room of His Majesty, the King and various government offices. It is also the summer residence of Chief Abbot and central monk body.
Stop at the government-run Handicrafts Emporium and local crafts shops, to browse through examples of Bhutan's fine traditional arts. Here you can buy hand-woven textiles, thangkha paintings, masks, ceramics, slate and wood carvings, jewellery, interesting items made from local materials.
This is followed by interesting weekend market of Thimphu. Dinner and overnight at the hotel.
Meals: Breakfast, Lunch, Dinner
Hotel: Taj Tashi Hotel
, Thimpu, 5*
Room: Deluxe Room
Days 4 & 5 - Monday & Tuesday, February 24 & 25, 2020
Thimpu | Punakha (75km, 3hrs Drive)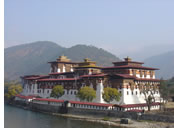 Morning after breakfast visit to the National Library, which houses an extensive collection of priceless Buddhist manuscripts, some dating back several hundred years, as well as modern Academic books mainly on Himalayan culture and religion. Then we visit the nearby Zorig Chusum, commonly known as the Painting school, the Institute offers a six-year course on the 13 traditional arts and crafts of Bhutan.
Afterwards drive to Punakha for a 2-night in the spectacular Uma Punakha. This hotel has one of the most awesome settings you will ever experience at a hotel. Vistas are over the sprawling Punakha Valley at the snake-like bend of the Mo Chu river. Located in remote Bhutan, the hotel creates a special atmosphere, meriting a longer stay.
Punakha (alt. 4265ft) served as the capital of Bhutan before Thimphu and is still the winter seat of Je Khenpo (the chief abbot). Blessed with temperate climate and owing to its natural drainage from Pho Chhu (male) and Mo Chhu (female) rivers, the Punakha valley produces abundant crops and fruits.
Travel to Punakha via Dochu-la pass (10,130 ft) stopping briefly to take in the view and admire the chorten, mani wall, and prayer flags which decorate the highest point on the road. If skies are clear, the following peaks can be seen from this pass (left to right): Masagang (7,158m), Tsendagang (6,960m), Terigang (7,060m), Jejegangphugang (7,158 m ), Kangphugang (7,170 m ), Zongphugang (7,060 m ), a table mountain that dominates the isolated region of Lunana – finally Gangkar puensum, the highest peak in Bhutan at 7,497m.
During our stay in Punakha, we will take an excursion to Chimi Lakhang, situated on a hillock in the center of the valley, is dedicated to Lama Drukpa Kuenley, who in the late 15th century used humor, songs and outrageous behavior to dramatize his teachings and due to this was also known as the 'Divine Madman'. This temple is also known as the temple of fertility. It is widely believed that couples who do not have children and want one, if they pray at this temple, they are usually blessed with a child very soon. It is about a 30- minute walk across field from the road to the temple. The trail leads across rice fields to the tiny settlement of Pana, meaning 'field'. It then follows a tiny stream downhill to Yoaka and across more fields before making a short climb to Chimi Lhakhang.
Also visit the Punakha Dzong, built strategically at the junction of Pho Chhu and Mo Chhu rivers in 1637 by Shabdrung Ngawang Namgyal to serve as the religious and administrative center of the region. Punakha Dzong has played an important role in Bhutan's history. Damaged by four catastrophic fires and an earthquake, the Dzong has been fully restored by Bhutan's fourth King.
Dinner and overnight at the Hotel in Punakha (Altitude 4265 feet).
Meals: Breakfast, Lunch, Dinner
Hotel: Uma by Como Punakha Hotel, Punakha, 5*
Room: Deluxe Room
Day 6 - Wednesday, February 26, 2020
Punakha | Paro (125km, 4-1/2 hrs Drive)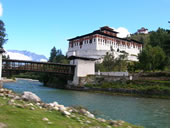 Late morning drive back to Paro descending back down from Dochu La, follow the way back up the dramatic Wang Chhu and Paro Chhu river valleys, before crossing through Paro Town towards the north end of the valley. Upon arrival in Paro check in at the hotel.
The beautiful valley of Paro encapsulates within itself a rich culture, scenic beauty and hundreds of myths and legends. It is home to many of Bhutan's oldest temples and monasteries, National Museum and the country's only airport. Paro is also one of the most fertile valley in the Kingdom producing a bulk of the locally famous red rice from its terraced fields. This afternoon you will explore Paro and its surrounding.
Start with a visit of Ta Dzong, originally built as a Watchtower, which now houses the National Museum. The extensive collection includes antique thangkha paintings, textiles, weapons & armor, household objects and a rich assortment of natural and historic artifacts. After the visit walk down the trail to visit Rinpung Dzong, meaning ("fortress of the heap of jewels"), which has a long and fascinating history. Along the wooden galleries lining the inner courtyard are fine wall paintings illustrating Buddhist lore such as four friends, the old man of long life, the wheel of life, scenes from the life of Milarepa, Mount Sumeru and other cosmic Mandala.
Dinner and Overnight at the hotel in Paro (Altitude 7200ft).
Meals: Breakfast, Lunch, Dinner
Hotel: Uma by Como Paro Hotel, Paro, 5*
Room: Deluxe Room
Day 7 - Thursday, February 27, 2020
Paro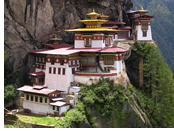 The morning is reserved to visit Taktsang Monastery (5hrs hike total), one of the fabulous locations in the world. The Taktsang Monastery is one of the most famous of Bhutan's monasteries, perched on the side of a cliff 900m above the Paro valley floor.
It is said that Guru Rinpoche arrived here on the back of a tigress and meditated at this monastery and hence it is called 'Tiger's Nest'. This site has been recognized as a most sacred place and visited by Shabdrung Ngawang Namgyal in 1646 and now visited by all Bhutanese at least once in their lifetime. On 19 April, 1998, a fire severely damaged the main structure of building, but now this Bhutanese jewel has been restored to its original splendor.
On the way back to the hotel, will visit the 7th century Kyichu Lhakhang, one of the 108 temples built in the Himalayas by Tibetan King, Songtsen Gampo. The building of this temple marks the introduction of Buddhism in Bhutan.
We enjoy our Farewell Dinner at the hotel in Paro.
Meals: Breakfast, Lunch, Dinner
Hotel: Uma by Como Paro Hotel, Paro, 5*
Room: Deluxe Room
Day 8 - Friday, February 28, 2020
Paro | Bangkok | Home
After breakfast transfer to the airport for onward flight to Bangkok. Upon arrival in Bangkok. Connect with your flight back Home.
Meals: Breakfast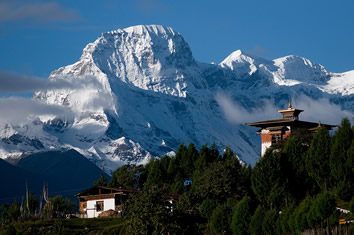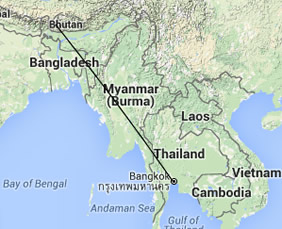 • Accommodation in sharing twin as listed in the Itinerary:
- 1 night at Novotel Bangkok Suvarnabhumi Airport Hotel
in Bangkok;
- 2 nights at Taj Tashi Hotel
in Thimpu;
- 2 night at Uma by Como Punakha Hotel in Punakha
- 2 nights at Uma by Como Paro Hotel in Paro
• All meals from dinner on Day 1 through Breakfast on Day 8
• All transfers and sightseeing as required per the itinerary
• English speaking accompanying guide throughout in Bhutan
• Government Royalty and Taxes
• Entrance Fees for sites listed in the itinerary
• Bhutan Visa Fee
• Coda Representative on minimum participation
• Pre-departure assistance & final document packet
• International and Intra-tour airfares and airport taxes (These are sold separately)
• Insurance of any kind / medical expenses
• Beverages with meals, juices and alcoholic drinks
• Expenses of personal nature (laundry, telephone/fax calls, camera/video fees etc.);
• Gratuities to guides, drivers, hotels, porters
• All other extras and supplements if any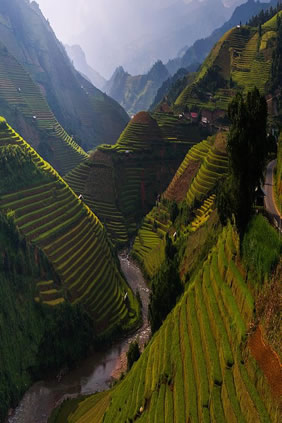 Novotel Bangkok Suvarnabhumi Airport Hotel
, Bangkok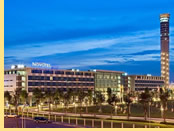 Just a 10-minute walk from Bangkok's Suvarnabhumi International Airport, Novotel Bangkok Suvarnabhumi Airport Hotel
provides free 24-hour round-trip airport shuttle every 15 minutes. Guests can check in anytime and check out 24 hours later. Free WiFi is available throughout.
Novotel Bangkok Suvarnabhumi Airport features an outdoor pool and a fitness centre. Relaxing massages are also available. The hotel has a concierge and car hire desk.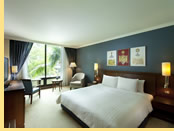 Rooms come with satellite TV, a safety deposit box, and ample workspace. The marble bathroom has a bathtub and shower.
Enjoy a delicious Thai meal at Sala Thai, or sample international dishes at The Square. Cantonese and Japanese options are also available.
Novotel Bangkok Suvarnabhumi Airport is connected to the Airport Link skytrain. The city centre is just a 15-minute train ride away via the Express Line.
Taj Tashi Hotel
, Thimphu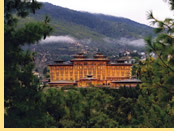 Five-star luxury awaits at Taj Tashi Bhutan
, set in the heart of Bhutan's Thimphu Valley. Featuring elaborate Bhutanese architecture, the hotel offers a fitness centre and luxurious spa. 4 dining options are provided in the hotel.
Taj Tashi Bhutan is 7 km from Buddha Point Thimphu. Paro International Airport is 60 km or an approximate 1-hour drive from the hotel.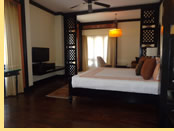 Stylish rooms feature wooden décor, with select ones providing stunning views of Thimphu Valley. A flat-screen TV, minibar and tea/coffee-making facilities are provided. Suites offer walk-in closets and luxurious bathrooms with a standalone bathtub.
Guests can unwind in The Jiva Spa, featuring a spa menu of Indian healing therapies. Currency exchange and ticketing services are offered for convenience.
Chig-ja-gye and The Thongsel specialise in Bhutanese cuisine, while drinks are featured in Ara and Rimps. Room service is also available.
Uma by Como Punakha Hotel, Punakha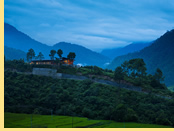 Uma by COMO, Punakha, is an intimate, luxury lodge located at the far western end of the lush Punakha Valley. From our picturesque base overlooking a snake-like bend in the Mo Chu river, Uma Punakha is ideally located for those who wish to explore this remote Himalayan Kingdom.
Providing luxury accommodation in this less-visited area of Bhutan, a five-hour drive from Paro, Uma by COMO, Punakha offers guests exceptional access to some of Bhutan's most celebrated landscapes and historic sites, including the famous Temple of the Divine Madman and the imposing Punakha Dzong. This spirit of adventure is the hallmark of all COMO's Uma hotels, revealed on journeys accompanied by our professional English-speaking guides.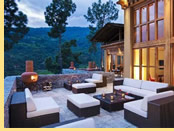 With nine hillside Valley View rooms, and two free-standing luxury private villas (one One-Bedroom Villa and one two-bedroom COMO Villa), Uma Punakha provides luxury in the wilderness in signature COMO style. Our Bukhari restaurant serves both local and international cuisine, while our standalone COMO Shambhala Retreat offers traditional holistic therapies.
Guests can unwind in The Jiva Spa, featuring a spa menu of Indian healing therapies. Currency exchange and ticketing services are offered for convenience.
Our eight deluxe Valley View rooms, some with private terraces, share similar breathtaking views and come with king-size beds or twins and spacious bathrooms.
Uma by Como Paro Hotel, Paro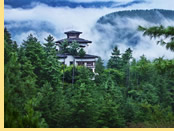 Located just 3 km from the Paro International Airport, Uma by COMO, Paro provides the facilities and benefits of an indoor pool, spa and fitness centre. It offers free WiFi.
Offering mountain view, the spacious and bright air-conditioned rooms have a flat-screen cable TV, DVD and CD player. They feature a sitting area, minibar and electric kettle. The attached bathrooms come with free toiletries, bath tub, a hairdryer and shower.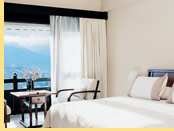 Uma by COMO, Paro is located just 3.7 km from the beautiful Paro Town and 14 km from the famous Taktsang Monastery.
The guests can approach the tour desk for the currency exchange. The property offers 24-hour front desk and baggage storage for the convenience of the guests. The dry cleaning and laundry facilities are available at a surcharge. Ironing service can be requested.
The in-house restaurant serves local Indian dishes. The guests can enjoy refreshing alcoholic and non-alcoholic beverages at the bar. Packed lunches can be requested. Room service is available.