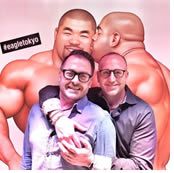 Join Brian (your Japanese-speaking guide) and super-friendly gay daddy group, for a ten-day on-the-ground-tour of the land of the rising sun in 2023! Forty years ago, I spent just over two years living in Japan. I fell in love with the country, the people, the culture, the language, the food, the… everything! Just before covid, I took a group of friends and family to see "my" Japan. We all enjoyed it so much, and there was so much interest, that I'm doing it again in 2023! Please join me on a land tour highlighting the Land of the Rising Sun.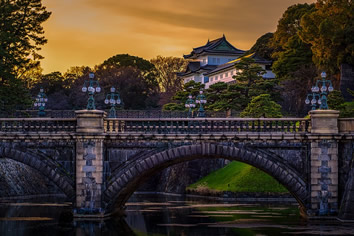 My business partner in Japan is Shintaro-san, a Tokyo native and resident, who speaks English well. I'm American and speak Japanese well, so between the two of us, we've got you covered! He will get us into the best of Japan, so you can:
• Cruise on the Sumida river right through the heart of Tokyo, and get a nice, introductory overview of your host city.
• Visit Senso-ji, with its five-story pagoda. It's Japan's oldest temple and the most visited spiritual site in the world. The souvenir shopping nearby is superb!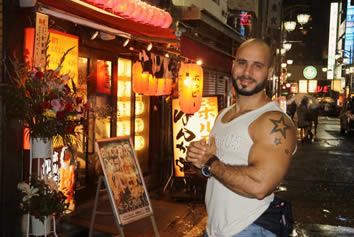 • Bar hop in Tokyo. Authentic gay bars in Japan are small. There are over 300 of them in Shinjuku alone–the main gay area of Tokyo. Most of them are explicitly closed to tourists. To get the true Japanese experience, Shintaro-san will take us to 2 of his favorite bars–one includes dinner that will be cooked right in front of us while we do some sake sampling.
• Shop in Tokyo's world-famous fashion district, the Ginza (perhaps a fan, or a kimono, to bring home?)
• Wander through tranquil Ueno Park
• Traverse hectic Shibuya, with the world's busiest pedestrian crossing, the world's second-busiest train station (over a million passengers daily), and the home of the famous Hachiko statue honoring the sweet loyalty of a Japanese Akita dog.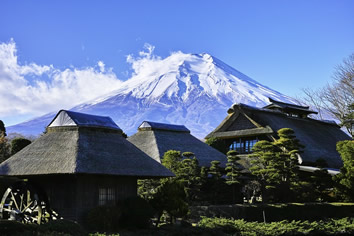 • Ride the world-famous "bullet train" (Shinkansen) to Mt Fuji.
• View Mt Fuji from various vantage points, and indulge in a traditional Japanese hot spring bath. We'll overnight in a ryokan – a traditional Japanese roadside inn from the shogun era–we'll even sleep on futons!
• Next up is my favorite place in the world: Kyoto (this is where I lived, and a part of me lives there still)–Japan's capital and cultural hub for over 1,000 years. Here, there are over a dozen UNESCO World Heritage sites in just one place, including Kinkakuji (the golden pavilion), Kiyomizu-dera (my personal favorite), the famous stone garden at Ryoanji Temple (the very epitome of "zen"), Fushimi Inari (home to over 1,000 vermillion torii gates) and the list goes on and on and on. So many ancient, sacred places that were thankfully spared the bombings during the war.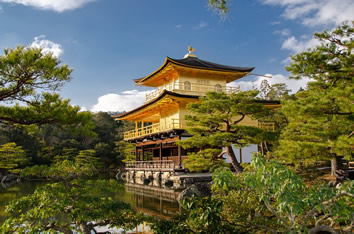 • Go clubbing in Osaka's famous gay district, Doyamacho, and taste the local street foods such as takoyaki ("octopus balls")—a fried snack made of wheat batter filled with minced octopus, pickled ginger, and green onion; and okonomiyaki—a pan-fried savory pancake of wheat flour with add-ins like cabbage, meat, or seafood, and a choice of sauces.
• Take a day trip to Nara, Japan's capital during the 8th century, and home to one of the oldest wooden buildings in the world, which houses the one of the world's largest bronze statues of Buddha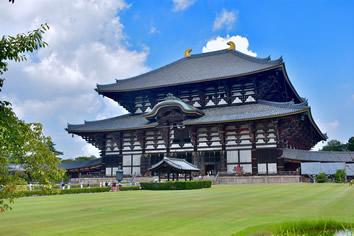 • Want more? Our optional extension tour will include Japan's finest shogun-era castle (Himeji), and then on to Hiroshima for the Peace Park & Museum, Istukushima Shrine (known for its floating torii gate), a tour of the Mazda factory, and much more.
Trust me, these are just some of the highlights. Japan has so darn much to offer, my biggest challenge is deciding what to save for your return visit someday!