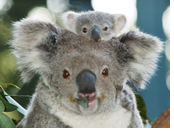 A Gay Australia Cultural Tour Down Under, including Sydney's Gay and Lesbian Mardi Gras!
What is the mystery surrounding the Great Land called "OZ?" And no, it's not the ruby slippers…
Explore Gay "Down Under", with activities ranging from visiting the Sydney Opera House to discussions with an Aboriginal family. From scenic flights and camel rides in the Outback to a day cruise and snorkeling on the Great Barrier Reef, and a fabulous Gay Mardi Gras parade and celebration in beautiful Sydney, this is the trip of a lifetime!
Beginning and ending in Sydney with stops in between, this trip is one of our most amazing and culturally diverse Gay adventures ever! After a short stay in Sydney at one of its hunkiest beaches, we journey to Ayers Rock to see Uluru, the famous red sandstone dome standing 348 meters (about 1000 feet) above the surrounding landscape. Enjoy a magical sunrise, camel rides, and scenic flights as you explore this unique area at the center of Australia.
From here, we fly to our luxury eco-lodge near Port Douglas and enjoy nature walks, bird watching, and star gazing. While in Port Douglas, we will have a deluxe day-cruise out to the Great Barrier Reef. We will soak up the sun, swim in turquoise waters and wander the white sands of the coral cays. And we will explore the mighty World-Heritage-listed Daintree Rainforest with a local family belonging to the Kuku Yulanji, an aboriginal tribe, who share the importance and wonders of their ecosystem.
We conclude our journey with four nights in Sydney! While there we will sip, stroll, prance, shop, savor, tour, learn and SHINE our way through seductive Sydney during the weekend of Gay Mardi Gras, immersed in one of the biggest GAY parades and parties in the world!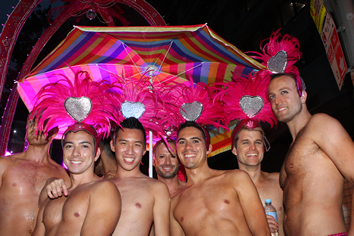 • Savor the diverse cuisine and beautiful wines of Australia
• Relax on Sydney's Bondi Beach after your long flight into Australia
• Witness a magnificent sunrise across the expanse of Uluru (Ayers Rock) and soar on a scenic flight above the unique rock formations in the Red Center
• Learn about "Dreamtime" and see the petroglyphs!
• Meet the remarkable Aboriginal people and hear amazing stories!
• Sail across the tropical waters of the Great Barrier Reef on a luxury vessel, relaxing and snorkeling in protected coves
• Encounter wildlife as you explore the Daintree Rainforest
• Tour the world-famous Sydney Opera House
• Experience the sun setting across Sydney while on a private yacht dinner cruise
• Join in on the big GAY fun at Sydney's magical Mardi Gras!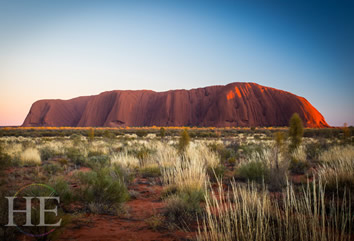 Day 1 - Arrival in Sydney, Australia. Welcome to OZ!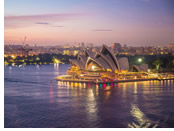 When you arrive at Sydney International Airport, one of our representatives will greet you and assist with your transfer to our luxurious hotel near Bondi Beach.
Most flights from North America arrive early morning, so enjoy the rest of your day relaxing after your long flight. And what better place to relax than at the beach! Nearby North Bondi beach has a muscled, pretty gay following. And you will also enjoy the walk by famed Iceburgs pool and around the sea cliffs to Tamarama Beach, which may offer a quieter experience.
Enjoy your evening at leisure with a stroll along Hall Street with its trendy restaurants, cafes, and bars. Take time to rest and recover from the long journey and adjust to the time change, since you've just jumped ahead an entire day!
Day 2 - Outback here we come!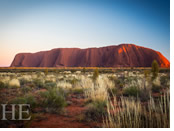 After breakfast, we say goodbye to Sydney as we fly to Uluru / Ayers Rock for our 2-night stay in the Outback, indulging our Crocodile Dundee fantasies, and learning the mysteries of the oldest inhabitants of this unique landscape!
We will visit Uluru-Kata Tjuta National Park, including Uluru, the true Aboriginal name for what many people know as Ayers Rock, one of the country's most recognizable natural icons. Learn about the local flora and fauna, find out what "bush tucker" is (it's not what you think), and the Aboriginal Dreamtime stories of the area.
Late this afternoon, we mount our sturdy steeds, camels, and ride across the red sandy plains with Uluru in the distance.
Day 3 - All about Uluru!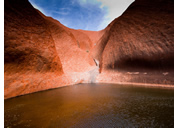 We will get up before dawn today for our guided walking tour to a special location from which to observe an amazing sunrise over Uluru. After an Outback picnic breakfast, we will learn about the Mala people and hear their stories of world creation with "Liru" and "Kuniya," two snakes often depicted in their petroglyphs. We will visit the Mutitjulu watering hole, and make our way around Uluru, before returning to our resort late morning.
Later this afternoon, we will be whisked into the air on a short scenic flight to gain a better overview of Uluru and the eroded mounds of nearby Kata Tjuta. Then we will relax at a remote desert location with majestic views of the last rays of the setting sun dancing across the folds of Uluru, with sparkling wine and canapes at hand.
As darkness falls, our "Night in the Field of Light" begins. This art installation of 50,000 glass spheres of colored lights gently sparkles to life as we indulge in an outback-inspired gourmet buffet. A local Indigenous performance will add to the wonder of the evening.
Day 4 - Off to Port Douglas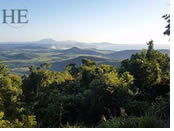 Today we will make our way to Port Douglas on the northeast coast, then stay in a glorious beach and rainforest setting for the next four nights.
While here, we will have an opportunity to enjoy daily guided nature walks, bird watching, a coconut odyssey, beach discovery and star gazing at the outdoor observatory.
Day 5 - Mackay Coral Cay of the Outer Reef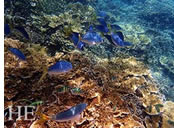 This morning the adventure starts with an early departure from the marina on our beautiful yacht or catamaran, setting sail to the Coral Cays of Mackay or Undine Reefs. Enjoy sailing out from the coastline and taking in views of the Daintree Mountains.
Once in the naturally protected areas of the cays, we will snorkel over the pristine coral reef with a marine biologist for this guided tour. If snorkeling is not for you, enjoy the views from a glass bottom boat or walk along the pristine white sand beaches. There is abundant marine life, including turtles, clam gardens, corals and a variety of fish.
Day 6 - Daintree Rainforest Tour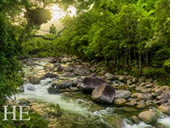 We will ease into today and head to Cooya Beach, a traditional fishing ground of the Kuku Yalanji people. One of the Kubirri Warra brothers will join us on the beach, on a mudflat and for a mangrove walk as he shares his insights to finding your own tucker (food).
Next, we will make our way to Mossman Gorge, where we will be welcomed with a traditional 'smoking' ceremony conducted by Aboriginal people. This ceremony is said to protect us while visiting Kuku Yalanjii country. Our Indigenous guide will provide us with the narrative throughout this time, identifying bush food and traditions like making bush soaps and ochre paint. We will enjoy some time walking through the gorgeous rainforest and bond with this unique tropical environment.
Day 7 - Day at Leisure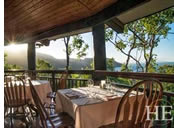 Today is at leisure for you to enjoy our lovely eco-resort, including hikes and other activities on offer that day, relaxing at the pool, walking along the beach and forest trails, or perhaps a spa treatment.
You could also head into Port Douglas for independent exploring.
Day 8 - Sydney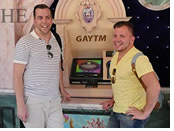 This morning, we'll a return to Sydney for Pride party time! Once we arrive at sunny, seductive and friendly Sydney, get ready for the celebration of a lifetime!
Mardi Gras will be in full swing, and we will be working to maximize our enjoyment of this colorful fest by including spontaneous party opportunities as they present themselves. Flexibility will be the key to having the most fun possible at one of the biggest parties on Earth!
There is so much to see and do in Sydney that you will have a hard time deciding. Here are some fabulous ideas:
• Ride the "Manly Ferry" across the harbor, one of several other ferries to points all over Sydney's extensive harbor, departing from Circular Quay
• Check out Sydney's many museums
• Shop at the grandly renovated Queen Victoria Building, "the most beautiful shopping center in the world" according to Pierre Cardin
• Rent a bike and ride along the network of bike paths in the active-lifestyle-oriented city
• Lose yourself in the cobblestone cul-de-sacs of The Rocks or in the markets, boutiques, cafes and pubs of Paddington
In the evenings, the gay Oxford Street district will be particularly active during Mardi Gras weekend, with lots of fun to be had!
Day 9 - Animals, Art, Opera House and MORE!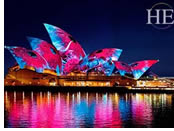 After breakfast, it's time to get up close and personal with some animals! We will start with a safari in the sky on an included cable car ride, then come down to Earth with a 1-hour tour of the Taronga Zoo, one of the most highly regarded facilities of this kind in the world.
And we're not through yet. We now take a ferry across the harbor to the most iconic of Sydney buildings, the Sydney Opera House.
Our tour there brings to life the saga behind the making of this modern masterpiece. We will go inside one of the working venues to experience the magic behind the world's most extraordinary artistic spaces. And we will stay in the Opera complex to enjoy a tasting platter for lunch.
Day 10 - Dreamtime, and Gay Australia Mardi Gras!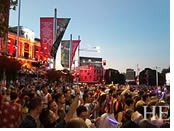 We start our day with a short trip to The Rocks, just under the Sydney Harbour Bridge. One of Sydney's first English settlements was here, but this strategic location jutting into the harbor has long been held sacred by the Aboriginal people of the area a well. An Aboriginal guide will lead us on a 90-minute walkabout tour around The Rocks to learn about Sydney's "Dreamtime" Heritage. The traditions of these saltwater Aboriginal people share some attributes but are also quite distinct from the culture of their distant cousins whom we met earlier in the Red Centre near Uluru and the tropical coast near Port Douglas.
The rest of the day will be soaking up the festival atmosphere. There's no way to describe the Sydney Gay & Lesbian Mardi Gras except with superlatives. It's the world's largest Mardi Gras celebration, Australia's biggest attraction for overseas visitors (and for locals, both gay and straight), and the world's grandest gay party. In fact, Sydney Mardi Gras is a month-long event, with gay and lesbian cultural, social, and sporting events, culminating in the festive parade and countless parties.
This evening, our group will enjoy premium grandstand seats for the Mardi Gras parade, an event so extravagant it draws a crowd of some 600,000 people.
The parade is followed by an official all-night Mardi Gras party with multiple dance venues, plus there are dozens of unofficial parties around the city. While grandstand seating is included, the official all-night party tickets are not included with our package, so let us know if you would like tickets and we will order them on your behalf.
Day 11 - Recovery – Explore – Farewell Dinner

Today is for recovering from the party! Rest, relax, or lounge—it's up to you.
Optional excursion: Sydney Harbour Bridge Climb:
For those who have recovered from last night's party, we offer the amazing Sydney Harbour Bridge Climb as an optional tour this afternoon. It is a 3.5 hour experience, with views down onto the Opera House and across its magnificent harbour. (Be warned, you have to pass a breathalyzer scan to be allowed up!)
Harnesses, helmets and gloves are provided. The Climb starts when you attach a strong carabiner (hook) onto a continuous metal rod that goes all the way up to the top of the bridge, and all the way down the opposite side. You walk part way onto the bridge, climb up a ladder, then start the gradual ascent to the top. The footpath is wide enough that most people don't get too scared – but it's not recommended to spend much time looking down at the speeding cars and subway trains a few stories below!
At the top you walk from one side of this great icon to the other, and Climb Leaders will point out key landmarks. A clear day will afford you views that stretch from the Pacific Ocean to the Blue Mountains. You then return to the starting point on the opposite side of the bridge.
Tonight we head out on Sydney Harbour's sensational sunset dinner cruise for our Farewell Dinner! We will board our luxury yacht and be mesmerised as the sunset reflects ever-changing light on the Sydney Harbour Bridge and the Sydney Opera House. Our cruise concludes with a shipboard gourmet barbeque dinner with 5 star service, so enjoy your evening! What a special way to wrap up an amazing adventure and celebrate with our new best friends!
Day 12 - Goodbye Mates!
After breakfast, transfers will be provided to the airport, then it's off to home.