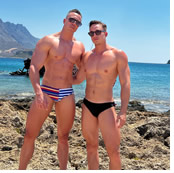 8 days in Crete Gay Holidays - Relax, Experience & Discover. The ultimate gay trip to Crete. This 8 day gay trip combines all the things you are searching for. Luxurious accomodation in a 5* hotel on the beach, in all inclusive basis. Amazing activities for you to discover the secret gems & learn about the culture of this world famous island. All these in a value for money offer. Crete is waiting for you to discover it!
Crete is Greece's largest island. The region is home to several other islands including Knossos and is a popular destination for gay travelers. The cradle of European Civilization – the Island of Crete and its genuinely friendly people, welcome you and wish you a wonderful stay!! Some will be visiting for the first time, whilst others have now become regulars, but either way, we promise you a truly memorable Mediterranean travelling experience.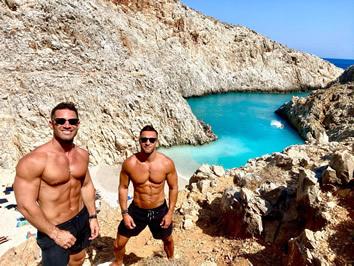 Whether your visit is for relaxation or to explore and discover the many well known and countless hidden treasures of Crete, you will not be disappointed by the diversity of the landscape – the rugged mountains, the endless beaches and the turquoise seas, the many cities, towns and villages, and stunning countryside. Live the essence and the heartbeat of the Island from dawn till dusk and discover…… Your Crete!!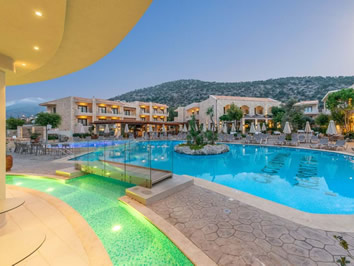 Day 1 - Friday, October 20, 2023
Welcome to Crete!
Your incredible vacations are about to start. Arrival at the hotel. Free day to meet area & hotel facilities.
This day is free for you to relax after your flight, settle in your hotel & get to know the area & the facilities.
We have chosen for you, one of the most luxurious 5* gay friendly hotels in the area right on the beach. With an all inclusive service we want to be sure that you will be totally satisfied & you will enjoy your vacations to the fullest.
Those are some of the facilities your hotel offers you:
• On the beach
• All inclusive basis
• Location: Stalis center
• 3 outdoor swimming pools
• Wi-Fi available in all premises
• 24- hour Reception
• Sports and Spa Centre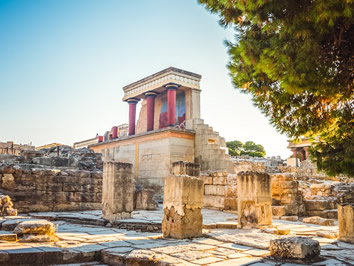 Day 2 - Saturday, October 21, 2023
Knossos Palace & Wine Tasting
Departure from hotel at 09:00
VISIT THE MINOAN PALACE OF KNOSSOS
Visit the most famous and popular of all the attractions in Crete, the Palace of Knossos. Enjoy a guided tour of the historical site that covers an area of 22.000m2 on 5 floors with 1.300 rooms; hear all about the legendary labyrinth and the Minotaur (the half-human monster). This day brings history and legend back to life and is a must see on any visit to Crete.
WINE TASTING & FOOD PAIRING IN AN AWARDED WINERY
The traditional tastes of Crete meet the wines of our winery in a unique winetasting experience of 5 different wines. Guided tour in our Concrete Village. Feel the atmosphere of the area and then proceed to the degustation area. Finally, enjoy your full lunch, consisted of 5 wines that perfectly match 5 different dishes. An ultimate Wine & Food pairing experience with all Cretan traditional, cuisine and wines.
Not included : Entrance fees in Knossos Palace 15 €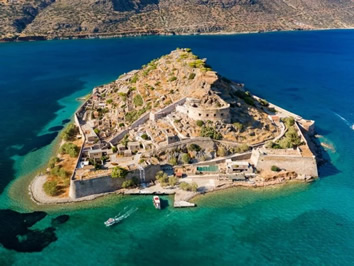 Day 3 - Sunday, October 22, 2023
Spinalonga - Agios Nikolaos - Olive Oil Factory
Departure from hotel at 9:00
OLIVE OIL FACTORY
You will learn how olive oil is made, today and in the past, stopping at the outdoor olive museum where the original 1865 stone mill is displayed.
The tour includes a taste testing, during which visitors are given tips on how to recognise a superior olive oil.
SPINALONGA ISLAND
At Spinalonga, the last leper colony in Europe, we will have a guided tour around this famous island, which is just a distance of 850m. Originally, Venetians fortified the islet in 1579, by building a fortress with 40 cannons and they are actually the best preserved walls in Europe.
AGIOS NIKOLAOS
We will visit Agios Nikolaos, a town with 14.000 inhabitants which is built on the side of the Gulf of Mirabello. In the centre of Agios Nikolaos is the lake Voulismeni, probably created by an earthquake, which lake's bottom is still undiscovered. There, we can have a coffee break or a walk around the lake, which gives you a great view from above, over the center and the harbor of Agios Nikolaos.
Not included: Entrance fee to Spinalonga 8€
Day 4 - Monday, October 23, 2023
Jeep Safari. Meet the Unknown Crete.
See incredible views of Crete with this amazing activity.
Our first stop is at the village of Kritsa, famous for its long history since the era of the ancient city of LATO until the Ottoman times.
We continue towards Katharo Plateau (altitude 1200m) through the cypress forest where we see goats, sheeps and if we get lucky, we may even witness Cretan vultures in the wild.
We then move southwards to Selakano forest, which is famous for the unique, high quality honey that is produced there.
We will cool off at Sarakina Gorge, a gorge of easy access for all. Photos of this breathtaking landscape will impress your friends.
We continue towards the southernmost point in Europe, that is, the fishing village of Myrtos. It is time for a swim, shopping or a cup of tea by the Libyan Sea.
Be sure to bring your sneakers, a towel and sunscreen with you and of course to fully charge your cameras.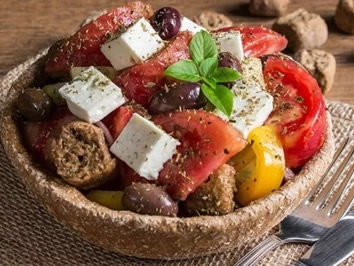 Day 5 - Tuesday, October 24, 2023
Pastry & Cooking Lessons
Departure from the Hotel at 9:00
PASTRY LESSONS
Visit the workshop and enjoy a guided tour of the confectionery art museum!
Then we will visit the workshop where we will start the production of the traditional "ladokoulouro". A lot of surprises and amusement will take place such as chocolate contest and a ceremony of the best baker.
COOKING LESSONS
The cooking classes take place in a beautiful courtyard full of fragrant herbs and flowers in the picturesque alleys of the village. The full-course meal consists of all the recipes that customers will prepare and cook as well as a few surprise dishes prepared by the cook–instructor. At the end of the class, all guests will sit around a long table and enjoy the fruits of their effort, family style, accompanied by local indigenous wine.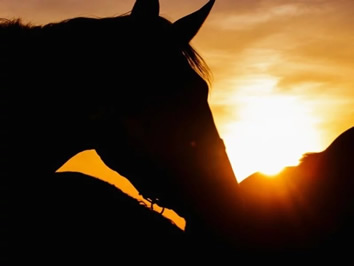 Day 6 - Wednesday, October 25, 2023
Romantic Sunset Horse Riding
Departure from the hotel at 17:30
You will have the chance to explore Cretan nature on horseback riding and enjoy the panoramic view of our capital city and the Cretan sea combined with the amazing sunset.
After 1 hour we will take a short break to stretch a bit and cool down with some soft drinks and fruit.
After the break, we will ride for another 60 minutes back to the farm, where a fire will be set for us and the BBQ will start!
A full dinner will be served to you with Greek traditional dishes and homemade wine & raki. After our dinner, we will be driving back at around 21:45.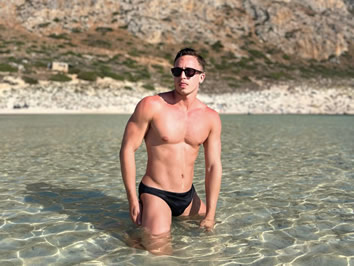 Day 7 - Thursday, October 26, 2023
Swim & Dine At Sunset. Sunset Beach Party.
Now, having the best memories from your vacations in Crete, our last day will be dedicated to a farewell party on the beach with plenty of wine and food.
You will relax to the accompaniment of music, enjoy your swim and be enchanted by the colors of the sunset.
The party will start shortly before sunset and will last until late at night.
Services on the beach:
• sun beds
• wine & finger food
• accompanied by DJ
• marvelous atmosphere
• photographer
• personal towel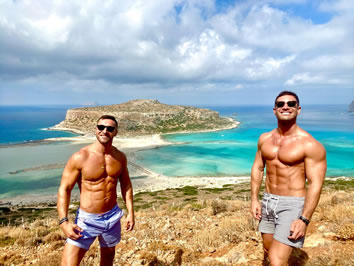 Day 8 - Friday, October 27, 2023
Departure Day
After having your breakfast, a free transfer will be offered to Heraklion airport/port.
As an extra gift from us you will be given an usb which will include all the captured moments of your trip because we want you to remember each moment of it.
We really wish that with this trip you will have an uforgettable experience which we will aim to provide the best service as we always do.
We are looking forward to having you with us!