Wallow in 7,000 years of history on our signature Egyptian adventure and gay cruise. Prepare to feel like a pharaoh aboard our Nile River gay cruise. The adventure begins with an extended weekend in chaotic Cairo as our private Egyptologist - yes, it's a thing-guides us on a journey back to the ancient world. He'll tour us around the Great Pyramids of Giza, regale us with legends of the benevolent Sphinx and even usher us inside the tomb of Khnumhotep & Niankhkhnum—likely, Egypt's only open gay governors.
For the latter half of the journey we'll board a luxe cruise and gently glide down the lush Nile River. Expect extraordinary onboard meals, exceptional amenities, a glistening pool and fascinating tours of the temples and treasures lining the Nile's banks. Are you in?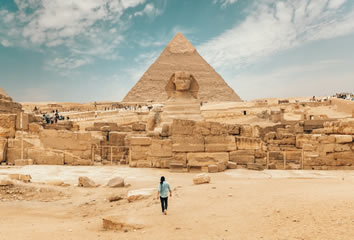 • Enjoy four full days slowly gliding down Egypt's gorgeous Nile River on a luxe cruise ship
• Strike The Great Pyramids of Giza off your personal bucket list
• Ride a camel on the outskirts of Giza, taking in the endless desert landscape
• Get a taste of Egypt's queer history while exploring Khnumhotep & NiankhKhnum's tomb
• Learn about modern Egyptian life on private guided walking tours of Cairo and its Islamic Quarter
• Purchase souvenirs in bustling bazaars and wondrous wekalas (trading places)
• Travel through time with our private Egyptologist on tours of Karnak Temple, Luxor Temple, Edfu Temple, Kom Ombo Temple and so much more
• Live your Indiana Jones fantasy while visiting the world-famous Valley of the Kings
• Snap your own postcard-worthy selfie in front of ancient sites like the Sphinx and Colossi of Memnon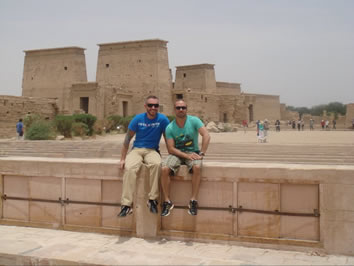 Day 1 - Arrive Cairo, Egypt
Welcome to Cairo. After exiting passport control, an Out Adventures representative will assist you through luggage claim and customs before transferring you to our joining point hotel.
Feel free to relax after a long flight before our Welcome Meeting where we'll get acquainted and answer any of your lingering questions.
Tonight we have our fabulous Welcome Dinner at a traditional Egyptian restaurant. Bel seha! (With health!)
Hotel: Kempinski Nile Hotel
, Cairo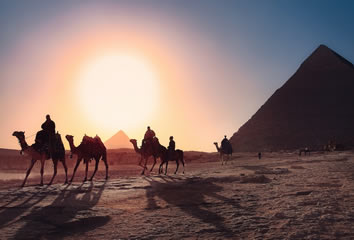 Day 2 - Grand Egyptian Museum & Pyramids of Giza
Good morning! After a leisurely breakfast our day begins with a visit to the Grand Egyptian Museum. Our private Egyptologitst will escort us through 7,000 years of Egyptian history, including a special viewing of the golden treasures from King Tutankhamen's tomb.
After zipping through millennia after millenia, we'll refuel on an authentic Egyptian lunch before visiting the country's most important attraction, the Pyramids of Giza. Arguably the world's greatest tourist attraction, the Pyramids of Giza are the only survivors of the original Seven Wonders list.
After ample oo-ing and aah-ing, we'll enjoy a leisurely hump on a Giza camel ride, taking in the beautiful desert landscape stretching out around us. Our day concludes with a visit to the benevolent Sphinx, an ancient figure shrouded in legend and mystery.
Tonight you are free to enjoy dinner on your own—your local guide will have plenty of excellent restaurant recommendations if you require.
Hotel: Kempinski Nile Hotel
, Cairo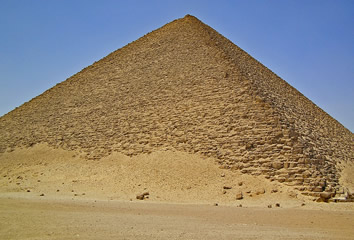 Day 3 - Dahshur Pyramids & Memphis
Today we'll continue to enjoy Egypt's wondrous ancient history beginning with a visit to the lesser-known Dahshur Pyramids. Here we will visit the bent and red pyramid.
Our Egyptologist will escort us to the first unified capital of the ancient world, Memphis, followed by an authentic local lunch.
Our last—but far from least—stop today is the Sakkara Pyramid, which is the first limestone structure ever built. It's here we'll have the exciting opportunity to actually go inside an ancient pyramid and witness the haunting hieroglyphics. Specifically, we'll visit (perhaps!) the first recorded same-sex couple's tomb, Kgnumhotep & NiankhKhnum.
After transferring back to our hotel, you'll have another evening at leisure.
Hotel: Kempinski Nile Hotel
, Cairo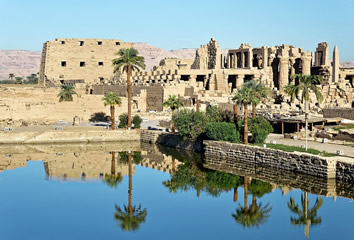 Day 4 - Luxor & Nile River Cruise
Rise and shine, Gentlemen! This morning we'll catch a short domestic flight south to Luxor.
Before boarding our luxurious river cruise we'll swing by Karnak Temple, a complex built for the god Amon Ra.
After our holy saunter we'll head to the Nile to drop off our luggage and enjoy our first onboard lunch with welcome drinks and a short but required safety briefing.
Tonight we have a special sunset visit to Luxor Temple to enjoy one of Pharaoh Ramses II's greatest architectural masterpieces. Dinner will be served on the boat.
Accommodation: Mövenpick MS Hamees, Nile River Cruise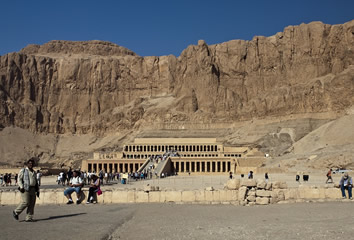 Day 5 - Valley of the Kings
Our cruise officially launches this morning, crossing the west bank of Luxor.
After you've enjoyed breakfast, consider taking coffee on the deck while appreciating the gorgeous Nile River. At 6,600km/4,100mi, the Nile is one of the longest rivers in the world and has historically been the key to Egypt's lasting power and prosperity. Our first stop today will be the Royal Tombs in the Valley of the Kings.
Following this royal excursion we'll stop at Hatshepsut's temple—Hatshepsut was the only female pharaoh to dress and rule like a king. Finally, we'll snap a group photo in front of the epic Colossi of Memnon.
Today's delicious lunch and dinner will be served onboard.
Accommodation: Mövenpick MS Hamees, Nile River Cruise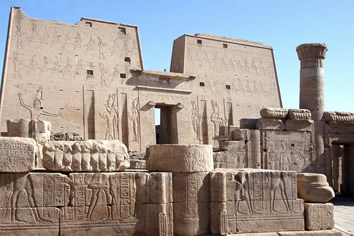 Day 6 - Edfu
Today will be a calm day of cruising with stops at temples dedicated to the falcon god Horus, the crocodile god Sobek and the hawk god Haroeris. Each of these unique structures will provide a new fascinating look at Egypt's incredible history.
We'll also meander the stalls and bazaars of Edfu, a centre for sugar and pottery.
On board we'll enjoy lunch while sailing to Aswan and then dinner and evening cocktails later in the day.
Accommodation: Mövenpick MS Hamees, Nile River Cruise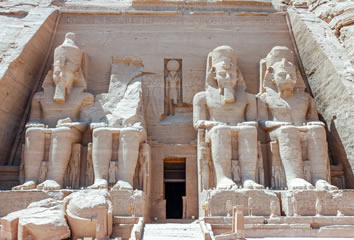 Day 7 - Aswan
This morning we'll wake in lush Aswan.
After an onboard breakfast we'll take a private, air conditioned transfer 3 hours into the desert to Abu Simbel Temple. These rock temples dedicated to Pharaoh Ramses II and his wife Nefertari are unmissable. They are 3,200 years old and flank the entrance to one of the most impressive temples in Egypt.
Enroute back to our boat we'll enjoy lunch at an authentic Nubian house.
This evening you may want to consider some of our ship's amenities such as a massage. Tonight we'll enjoy our last dinner onboard and thank our amazing captain and crew.
Accommodation: Mövenpick MS Hamees, Nile River Cruise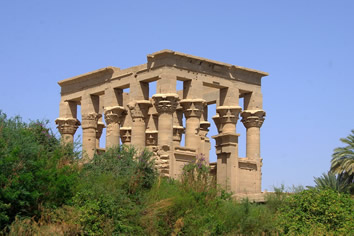 Day 8 - Philae & Cairo
After breakfast, we'll venture to the island of Philae and a temple dedicated to Isis, the goddess of love and passion.
Then we'll swing back to the boat to pick up our luggage before heading to the airport together for a return flight to Cairo. Upon arrival we'll walk to our nearby hotel and settle in.
The night is yours to enjoy dinner on your own or with the group. You may also want to head into Cairo to further explore.
Hotel: Le Meridien Cairo Airport Hotel
, Cairo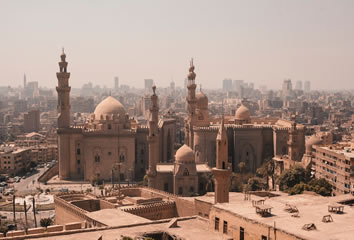 Day 9 - Cairo, Egypt
Feel free to sleep in before we venture to the oldest and largest mosque in Egypt, the Mosque of Ibn Toulon. Together we'll climb her spiral minaret for an unforgettable bird's-eye view of Cairo.
After another delicious lunch we'll stretch our legs on a private walking tour of the Islamic Quarter. We'll finish our tour at Khan El Khalili Bazaar where you're free to pick up a few last minute souvenirs—the bazaar is reputed to be the largest in the Middle East.
After transferring back to our hotel, you'll have some time to clean up before our spectacular Farewell Dinner. Together we'll celebrate and reminisce about the unforgettable gay cruise we just enjoyed.
Hotel: Le Meridien Cairo Airport Hotel
, Cairo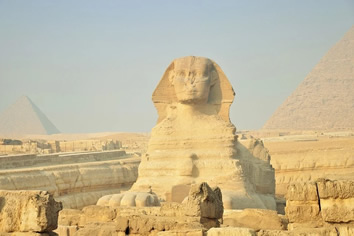 Day 10 - Departure
There are no activities planned today, so you are free to depart at your leisure.
Safe travels and thank you for joining us in Egypt.