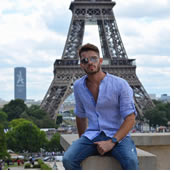 Explore Paris and float along the Marne-Rhine canal on this boutique all-gay river cruise. Experience French food, wine, and culture on our Marne-Rhine canal barge cruise. Explore the City of Lights with a panoramic tour including photo stops outside the Louvre and Madeleine church. Walk along Paris's prettiest covered walkways and we'll journey back in time while discovering the history of the Palais Royal. Our canal cruise will coast through the sprawling Champagne region, characterized by its steep and undulating vineyards that grow the world's most beloved sparkling wine. Beyond this remarkable region, we'll taste authentic brie in Meaux, witness a falconry show in Château-Thierry, and stroll the storied streets of Reims. Pardon our French, but this cruise is going to be cussing amazing.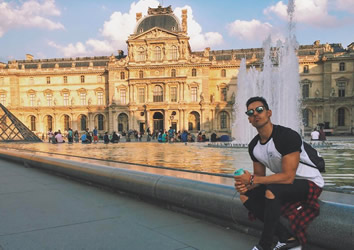 From Paris to Epernay, cruise on the majestic Marne canal lined with cities full of character. You will discover charming and timeless Paris and its famous monuments, but also Reims, the City of Art and History, home to many UNESCO World Heritage Sites including the Notre-Dame Cathedral. Do not miss out on Hautvillers and its beautiful surrounding vineyards.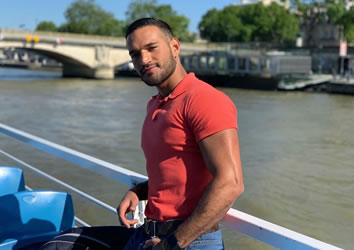 • Experience one of the most romantic cities in the world on a private tour, including photo stops outside the Louvre and Madeleine church
• Walk through the City of Light's prettiest covered walkways and the historic Palais Royal
• Drift along the scenic Marne-Rhine canal, indulging in the region's beloved food and wine
• Learn about the unique terroir of Champagne before sipping sparkling wine with a sommelier
• Experience the history and culture of Reims on a private walking tour
• Watch a traditional falconry show in the medieval region of Château-Thierry
• Nibble on the beloved white-mold cheese, Brie de Meaux, in the city that invented it
• Browse local and international boutiques in Paris' many shopping districts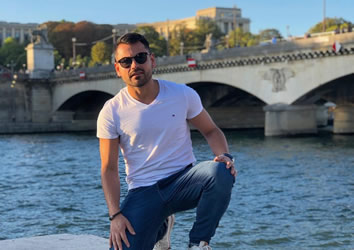 Day 1 - Paris, France
Bonjour! Welcome to "Gay Paree".
Check-in to our centrally located hotel in the fashionable Le Marais gayborhood, and feel free to relax before our Welcome Meeting at 5PM where we'll get acquainted and answer any of your lingering questions.
Afterwards we'll spoil our taste buds with an included Welcome Dinner, and perhaps a cocktail or two at a nearby LGBTQ+ bar.
Hotel: Duo Hotel
, Paris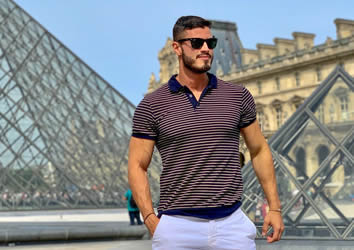 Day 2 - Paris, France
This morning feel free to have a leisurely morning café, or perhaps do some shopping in the boutiques of Le Marais.
In the early afternoon we head off to explore the City of Lights on an exclusive private tour. We'll have photo stops outside of incredible landmarks like the Louvre and Madeleine church, then we'll stroll around Paris's prettiest covered walkways. Take a trip back to its decadent past as we learn about the history of Palais Royal.
At 6:00pm we'll board our home for the next week, the Barge Déborah. Once everyone has settled in, we'll have a safety briefing, meet the crew, and enjoy cocktails before dinner.
Accommodation: CroisiEurope Barge Déborah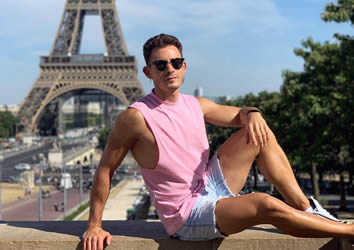 Day 3 - Largny-sur-Marne
This morning our barge will be stationed by the Eiffel Tower, leaving plenty of time for an optional visit to the top for a birds-eye view of Paris, or for a stroll through the romantic Champ de Mars Gardens.
Lunch will be served back on our barge before we set sail for Lagny-sur-Marne.
Dinner will be provided on the barge later in the evening.
Accommodation: CroisiEurope Barge Déborah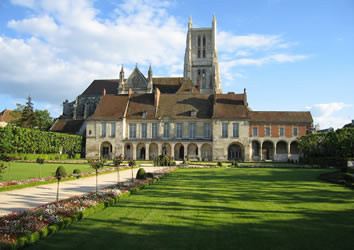 Day 4 - Meaux & Saint-Jean-Les-Deux-Jumeaux
This morning will be spent cruising to Isles-les-Meldeuses, then in the afternoon we'll arrive at a truly un-brie-leavable destination: Meaux!
On today's guided tour we'll enjoy a sample of Brie which has a lovely mellow mushroom flavour, distinct from its often confused cousin Camembert.
We'll also tour the gorgeous city, photographing its largely intact old walls and headless statues—a gruesome reminder of the French Revolution.
During this visit, the ship continues cruising to Saint-Jean-Les-Deux-Jumeaux where we will return on board.
Accommodation: CroisiEurope Barge Déborah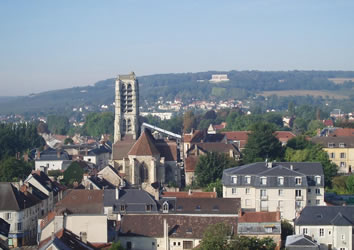 Day 5 - Saint-Jean-Les-Deux-Jumeaux & Château-Thierry
This morning will be spent cruising, passing Champigny and Drachy, through the heart of the Seine-et-Marne countryside and its Champagne vines.
In the afternoon, we'll arrive in Château-Thierry and witness a falconry show with live demonstrations. There will be plenty of time to explore, shop, and even practice our French.
We will spend the night in Château-Thierry.
Accommodation: CroisiEurope Barge Déborah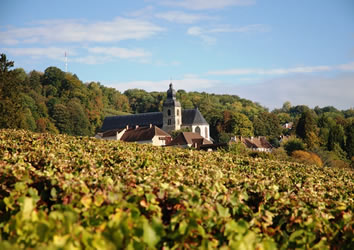 Day 6 - Château-Thierry & Dormans
Today we head into the French countryside, enjoying beautiful views of the charming Champagne route.
In particular, we'll visit the village of Hautvilliers, the birthplace of Champagne, where we'll tour the vineyards and cellar of a major Champagne house and enjoy a taste of its romantic wine.
Accommodation: CroisiEurope Barge Déborah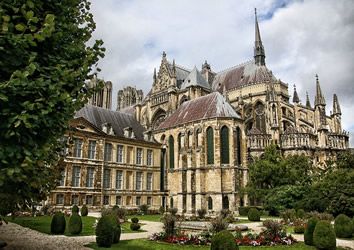 Day 7 - Dormans, Reims & Épernay
This morning we'll enjoy a buffet breakfast onboard before driving through the Champagne region's beautiful vineyards en route to Reims.
Together we'll enjoy a private tour of the historic center and visit the city's gargantuan Gothic cathedral. It's here that 34 sovereigns began their reign over one of Europe's richest and most powerful countries.
Later in the afternoon we arrive in Épernay, the capitale du Champagne. Beneath its streets are 110km of underground cellars housing over 200 million bottles of Champagne. Feel free to explore the town, walk its cobblestone streets and perhaps taste a glass of bubbly.
Tonight we'll reconvene on the ship for our Farewell Dinner before saying au revoir tomorrow.
Accommodation: CroisiEurope Barge Déborah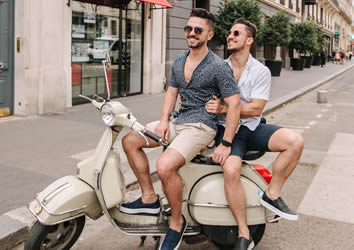 Day 8 - Paris, France
This morning, enjoy one last breakfast before disembarking at 9:00am.
Please note: Today a group transfer will be provided to Paris, either to the international airport or our post-tour hotel. With that in mind, we ask that you schedule your departing flight to leave no earlier than 5 PM.