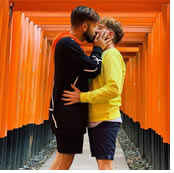 Join our all-gay tour of Japan celebrating ancient tradition, modern civilization, and a cultural obsession with cuteness. Japan is a universe unto itself—a tiny country that combines ancient history with unprecedented innovation. Our tour begins in Osaka then takes us to Kyoto (which is now technically part of Osaka, to give you a sense of the island's density). After bowing to the friendly deer in Nara Park, we continue to Tokyo—the biggest megacity of them all. So grab your Hello Kitty backpack, choose your Pikachu, and loosen those stretchy pants…between the street food, cooking class, public markets and gourmet restaurants we'll eat so much Japanese food it will be anything but kawaii.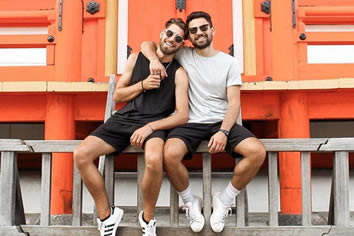 • Ride the Shinkansen bullet train
• Admire Mt Fuji from a Pirate Boat on Lake Ashi
• Wander Osaka's Dotonburi District and devour delectable street food
• Meet the friendly deer of Nara Park that bow politely for treats
• Wander through a surreal grove of towering bamboo (do NOT forget your camera)
• Dress up like traditional samurai warriors and flash your swords at each other
• Wander through an open-air museum where world-famous sculptures are only confined by the nature around them
• Check out Tokyo's seriously dense gay scene, with the most bars per capita on Earth
• Wander through colourful Harajuku where you could pick up something cute at one of their adorable critter cafés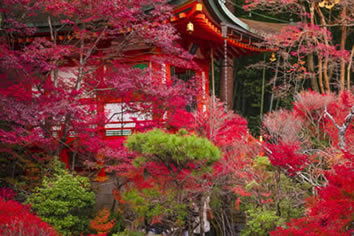 Day 1 - Osaka, Japan / Arrival Day
Kon'nichiwa – welcome to Japan!
Things kick off with a Group Meeting at 6 PM where you can meet your guide and fellow travelers.
After our Welcome Dinner you can make it an early night or grab a drink with the group at a local gay-friendly bar.
Please note: an arrival transfer is not included in this itinerary, however detailed instructions for transportation to the hotel will be included in your trip documents.
Hotel: Vischio Osaka by Granvia Hotel
, Osaka, 4*, Moderate Room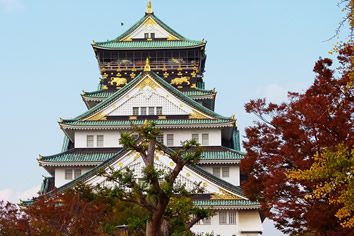 Day 2 - Osaka, Japan
For our first full day we'll wake up to a morning tour of essential sights like Osaka Castle and Kuromon Ichiba – the local market that's equally popular with top chefs, home cooks and tourists.
Enjoy lunch on your own or with fellow travelers then rest up in the afternoon.
Tonight we head to the neon lights of Dotonbori for a street food tour, where you may taste kushikatsu (deep-fried skewers), okonomiyaki (savoury pancake) and takoyaki (octopus balls).
Hotel: Vischio Osaka by Granvia Hotel
, Osaka, 4*, Moderate Room
Day 3 - Nara / Kyoto
Oh my Bambi – this might be the cutest start to any day. We're off to Nara city, where you can 'fawn' over a thousand docile deer that live in its namesake park: the animals politely nod to request a treat, and are at ease with all their admirers.
Here you'll also find Todaiji – one of the Seven Great Temples of Buddhism – and Kasuga, the family shrine of the Fujiwara clan. Both are UNESCO World Heritage Sites.
For lunch we'll slurp savoury ramen noodles, then check out Nijo Castle.
After checking into our new hotel a Group Dinner is included tonight.
Hotel: Cross Hotel Kyoto
, Kyoto, 4*, Standard Room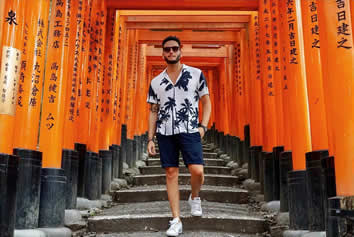 Day 4 - Kyoto - Fushimi Inari
Today begins early with a taxi ride to Fushimi Inari, a shrine beloved for the hundreds of distinct red torii arches that line the main trails.
Following breakfast back at the hotel more photo ops await. We'll visit Arashiyama – the city's towering bamboo grove – and three Buddhist temples: Tenryuji, Kinkakuji, and Kiyomizudera.
Tonight you can make your own plans for dinner or join the larger group. Since we have a lazy morning tomorrow, why not check out Kyoto's gay scene?
Hotel: Cross Hotel Kyoto
, Kyoto, 4*, Standard Room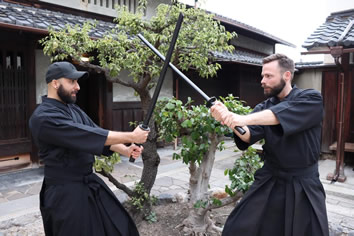 Day 5 - Kyoto - Samurai Experience
Grab brunch at your leisure – we don't converge until 12:30PM for a samurai experience. You'll learn about the warriors, dress up in costume, and even wield the traditional sword.
Our last activity before an afternoon break will be Zen Meditation.
Tonight we'll go shopping at Nishiki market, then head to a cooking class to prepare our own dinner with some delicious sake.
Hotel: Cross Hotel Kyoto
, Kyoto, 4*, Standard Room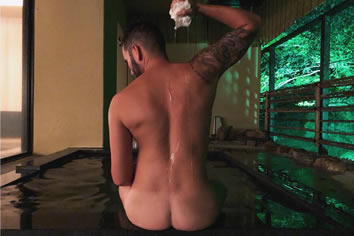 Day 6 - Hakone
Today we continue to Hakone on the Shinkansen, aka Japan's bullet train. Why not enjoy a Bento Box for lunch onboard?
Our only plan this afternoon is a walk through the Open Air Museum. With sculptures by Picasso and Henry Moore it lets you encounter art in a park-like setting.
We'll stay in a traditional ryokan inn tonight, where you can partake in a steamy onsen (a traditional Japanese hot spring/bathing experience).
Please note: if you have tattoos that can't be covered with a bandage or swimsuit/t-shirt, there is a chance you will be denied entry to the onsen.
Hotel: Hakone Kowakien Ten-Yu
, Hakone, 4.5*, Superior Room with Onsen Bath
Day 7 - Tokyo / Lake Ashi
Today we're off to Tokyo with a stop at Lake Ashi en route.
We'll even take a ride on a colourful pirate boat that gives us excellent photo opportunities in front of Japan's highest volcano: Mt Fuji.
Once we arrive in the world's biggest super city and check in to our hotel, consider joining us for an optional dinner in the Shinjuku entertainment district.
Hotel: JR Kyushu Hotel Blossom Shinjuku, Tokyo, 4*, Standard Room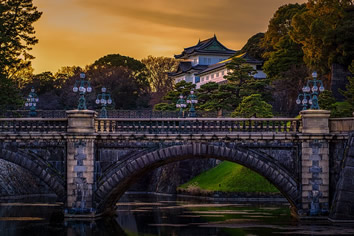 Day 8 - Tokyo (Shinjuku)
Today we are going to see some of the most impressive sights in Tokyo, so ensure your batteries are charged and you're prepared for the madness.
The Imperial Palace is where the Emperor resides, and is built on the site of the former Edo Castle.
Asakusa is a more traditional neighbourhood, and walking through here gives one a sense of what Tokyo felt like a few years ago.
If you want to join us for an optional ramen lunch, nothing beats a bowl in authentic Japanese surroundings.
Finally, after tonight's dinner in Shinjuku, we'll enjoy a gay sake bar tour.
Hotel: JR Kyushu Hotel Blossom Shinjuku, Tokyo, 4*, Standard Room
Day 9 - Tokyo (Harajuku and Shibuya)
or our gay Japan tour's final full day, we'll take Tokyo's wonderfully efficient public transportation to visit the Meiji Shrine, set amidst a 70-hectare forest.
From here we can wander through colourful and cute Harajuku, and see the madness of Shibuya, an entertainment and business district that's home to the world's two busiest train stations.
Our Farewell Dinner tonight marks the official end of this historic tour. All we can say is Doumo Arigatou!
Hotel: JR Kyushu Hotel Blossom Shinjuku, Tokyo, 4*, Standard Room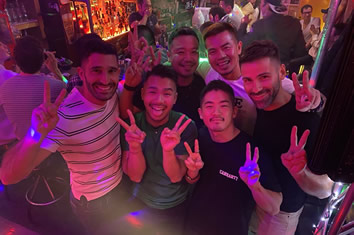 Day 10 - Tokyo / Departure Day
As the last day of our tour, no activities are planned and you may depart at your leisure.
Please note: a departure transfer is not included, but your group leader will provide clear instructions to get to the airport of choice.