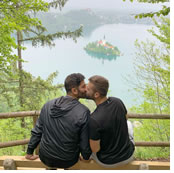 By the beautiful sea! The word "Balkan" is Turkish and means "mountain." The Balkan Peninsula of Eastern Europe is dominated by this type of landform. Mountains create glittering bays in Montenegro and line the coast of the Adriatic Sea up the length of Croatia. They form the dazzling Julian Alps in Slovenia. Our tour begins in one of Croatia's most fascinating places — the fortified city of Dubrovnik. After a visit George Bernard Shaw wrote: "If you want to see heaven on earth, come to Dubrovnik." Fans of "Game of Thrones" will recognize it as the setting for many scenes at Kings Landing.
A day trip to Montenegro enchants with the magnificent old towns of Kotor and Budva set on the stunning Bay of Kotor. Among the crowning jewels of Croatia are its Dalmatian Islands, known for pristine beaches, limestone cliffs, crystal clear waters, and beautiful vineyards and olive groves. We'll enjoy sights and gastronomic delights on two of these islands: Korcula and Hvar.
Marvel at the Roman Emperor Diocletian's Palace in Split. Continue up the coast to the cultural center of Trogir and the walled city of Zadar. Turning inland, we visit Plitvice Lakes National Park and the capital city of Zagreb.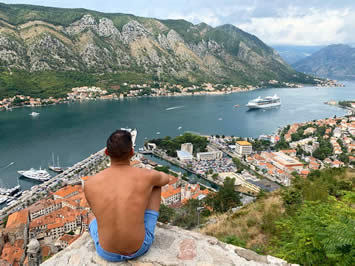 Four nights in Slovenia bring this tour to a spectacular conclusion. Ljubljana, the capital city, is straight out of a medieval fairy tale, with winding cobblestone streets, ancient churches, and quaint ambience. It serves as our base for exploring this small but delightful and varied country.
Balmy sea breezes, majestic mountains, fascinating history, diverse culture and exquisite cuisine — this delectable adventure has it all! Come with Toto Tours to see the beautiful Balkan jewels of Montenegro, Croatia and Slovenia.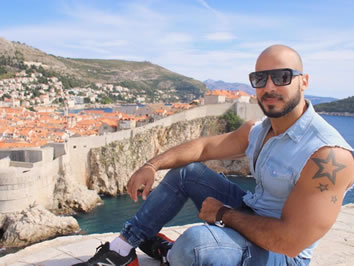 Day 1 - Friday, September 30, 2022
Arrive in Dubrovnik – Welcome to Croatia
Arrive today at the Dubrovnik International Airport. Use the code DBV when searching for flights. Because international airfare is not included and participants will arrive on different flights (perhaps even on different days), we are not including a group transfer from the airport to the hotel.
Final documents sent three weeks prior to departure will detail your options for booking a private transfer or for making your way to our hotel using public transportation. Our rooms should be available for check-in by 3:00pm. If you arrive early, enjoy time for independent exploration of our hotel and its environs. Please let us know on your reservation form if you prefer to arrive one day early in order to relax and recover from jet-lag before the tour commences.
We convene at the hotel bar this evening for drinks before continuing to one of the great restaurants in Dubrovnik for our Welcome Dinner.
Meals: Welcome Dinner
Hotel: Lapad Hotel
, Dubrovnik, 4*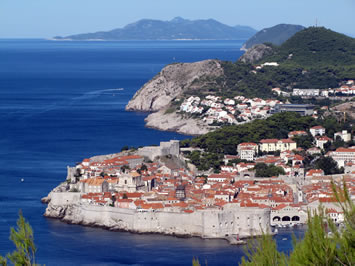 Day 2 - Saturday, October 1, 2022
Dubrovnik City Tour / Mt Srd Cable Car
Today is devoted to exploring and enjoying Dubrovnik - the Pearl of the Adriatic - both from the high vantage point of a panoramic plateau and within the historic old center.
Walk its glorious walls with fortresses and bastions and views of the magical Elafiti Islands. From the Onofrio fountain to the city bell tower, along its main street, and in the small and quiet cobblestone streets, every step in this town will be an experience to remember.
Special highlights today are the Rectors Palace, where scenes from Game of Thrones took place, and the Franciscan Monastery featuring the third oldest pharmacy in the world still in operation, dating from 1317.
We end our tour with the exciting trip by cable car to the top of Mount Srd to appreciate from a birds-eye perspective the magnificence of the walled city and the surrounding area. Returning to the hotel, enjoy a free evening to sample delicacies from the restaurant of your choice in Dubrovnik.
Meals: Breakfast & Lunch
Hotel: Lapad Hotel
, Dubrovnik, 4*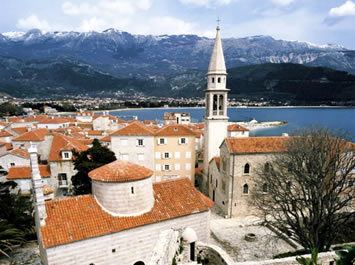 Day 3 - Sunday, October 2, 2022
Day Trip to Montenegro
Today is dedicated to exploring Montenegro — a tiny country that boasts Europe's southernmost fjord forming the UNESCO-listed Bay of Kotor. You simply cannot believe your eyes as you survey this breath-taking beauty. We'll learn about Montenegrin history and culture during our guided tour of Kotor's beautiful Old Town.
Enjoy delicious seafood during lunch on stunning Kotor Bay. Afterwards enjoy a guided tour of Budva, the main seaside resort in the region. It was destroyed by a devastating earthquake in 1979, but the entire historic center has been completely restored to its original glory.
Upon returning to Dubrovnik the evening is free.
Meals: Breakfast & Lunch
Hotel: Lapad Hotel
, Dubrovnik, 4*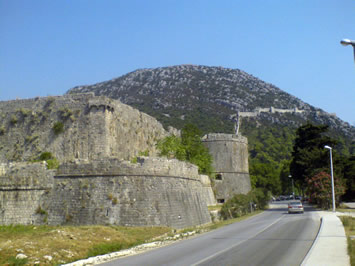 Day 4 - Monday, October 3, 2022
Pelješac Peninsula / Korcula
We check out this morning and drive to the sister cities of Ston and Mali Ston on the Pelješac Peninsula. The two are connected by an historic wall dating from the 14th century that was once more than 4 miles long and referred to as "The Great Wall of Europe." In addition to this architectural wonder, the Ston area is also known for great seafood.
We take a private boat tour to the oyster banks of Mali Ston to savor an oyster-tasting lunch. After lunch we proceed for wine tasting in one of the most renowned Croatian wine regions — Pelješac.
Continuing on to nearly the end of the peninsula, we board a small boat to cross to Korcula Island where we check into our beautiful resort hotel at Korcula Old Town for a one-night stay. The evening is free to enjoy the amenities of our hotel.
Meals: Breakfast & Lunch
Hotel: Aminess Port 9 Hotel
, Korcula, 4*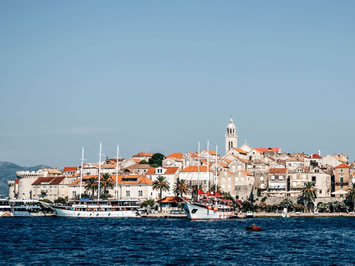 Day 5 - Tuesday, October 4, 2022
Korcula Old Town / Hvar
Take time this morning to luxuriate at the hotel pool or take a dip in the sea. After checking out we take time for lunch in Korcula Old Town.
This afternoon, take a guided walking tour of the medieval Old Town, the reputed birthplace of Marco Polo. It is surrounded by 14 th century stone walls and contains a succession of narrow streets that branch off the spine of the main thoroughfare like a fish bone. It has numerous gothic, renaissance and baroque palaces, monuments and galleries.
Later we transfer to the port and take the catamaran ferry from Korcula to Hvar. We check into our beautiful waterfront spa hotel and walk to a restaurant in the old town for dinner.
Meals: Breakfast & Dinner
Hotel: Adriana Hvar Spa Hotel
, Hvar, 4*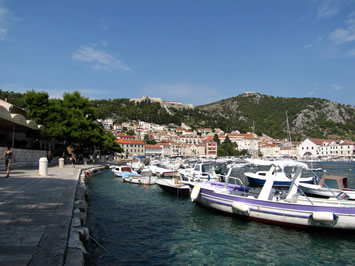 Day 6 - Wednesday, October 5, 2022
Hvar Old Town / Wine & Culinary Day on Hvar Island
This morning we take a guided walking tour of Hvar Old Town, best known for its medieval buildings which are the legacy of four centuries of Venetian rule. The town is the site of the oldest municipal theatre in Europe which opened in 1612. Perched high on a hill overlooking the town, the gleaming white limestone walls of the medieval Spanjol Fortress afford breath-taking views for those that climb to their summit.
Optionally you can visit the Cathedral and the Arsenal followed by time at leisure to lunch while you enjoy Hvar Town's stonepaved harbour front, the Venetian piazza and yacht harbour with views across the sparkling Adriatic Sea.
After our lunch break we embark on a fabulous Wine & Culinary trip on Hvar Island. Visit two wineries for tastings of wine, cheese, bread, and olive oil and learn about how wine is made. First, the Romanesque cellars of Andro Tomic (togas optional). He is a French-educated vintner from Jelsa and also the face of Croatian EU integration in his battle to protect the Prosek brand.
Continue to another part of the island to Zlatan Otok, Hvar's most famous producer, featuring underwater tasting rooms, Decanter gold medals and Croatia's only Grand Cru. Complete the day with a traditional dinner in the village of Malo Grablje. Return to Hvar Town for overnight.
Meals: Breakfast & Dinner
Hotel: Adriana Hvar Spa Hotel
, Hvar, 4*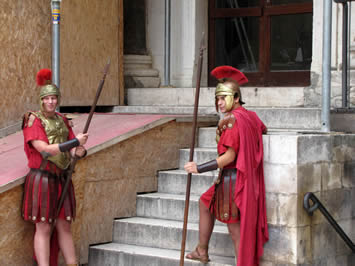 Day 7 - Thursday, October 6, 2022
Ferry to Split / City Tour
After breakfast, board a catamaran ferry for the 2.5 hr voyage to Split. Upon arrival we check in at our city-center hotel (a mere 6-minute walk from the Diocletian Palace) and take a lunch break, after which we embark on a guided tour of this historic city.
The highlight of our tour is the Diocletian Palace in the heart of Split, built as a residential palace seventeen hundred years ago by the Roman Emperor Diocletian. It is a priceless monument included in the UNESCO World Heritage list. Several scenes from Game of Thrones were filmed in the catacombs and underground hallways that are still intact and functional underneath the palace. It is here that Daenerys Targaryen's grand-looking Meereen throne room was located.
The evening is at leisure to enjoy the vibe of the famous Split waterfront promenade, called The Riva. It is bursting with cafes and restaurants and is called the city's living room where everyone loves to meet and be seen.
Meals: Breakfast
Hotel: Luxe Boutique Hotel
, Split, 4*
Day 8 - Friday, October 7, 2022
Trogir / Sibenik / Zadar
Today we progress up the beautiful coast to Zadar, making some interesting stops along the way. Our first is at the UNESCO World Heritage Site of Trogir. Its preserved old town, known for its mix of Renaissance, Baroque, and Romanesque buildings, lies on a small island connected to the mainland and the island of Ciovo by bridges. The 13th century Cathedral of St. Lawrence houses the Renaissance Chapel of St. John and offers sweeping views from its bell tower. Parts of the medieval city walls remain intact.
Continuing north we stop at the Traditional House of Prosciutto where the owner, Mr. Roca, one of the most famous persons in Croatia, will greet you with open arms. Here we will have an authentic Croatian lunch.
Finally, we reach Zadar where we tour this splendid walled city and see the Roman Forum built in the 1st century. St. Donatus' Church dates to the 9th century and is the most famous medieval basilica and trademark of the city. After seeing many other landmarks, we reach a square near our hotel with a unique sea organ. After checking into our hotel, the evening is free.
Meals: Breakfast & Lunch
Hotel: Kolovare Hotel
, Zadar, 4*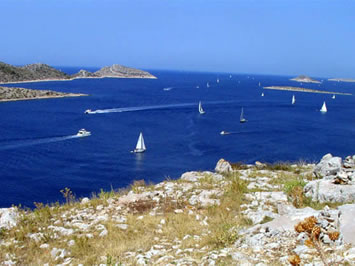 Day 9 - Saturday, October 8, 2022
Day Trip to Kornati Islands National Park
A memorable day on the water awaits as we cruise among the Kornati Islands.
This archiqelago of more than 140 uninhabited islands creates a surreal dreamscape of random beauty. This National Park occupies an area of about 54,000 acres. The islands, islets and reefs form the most indented group of islands in the Mediterranean, resulting in over 150 miles of coastlines.
If the weather is good, swimming will still be possible at this time of the year! Our tour includes a 3-course lunch. After returning to our hotel in Zadar, the evening is free.
Meals: Breakfast & Lunch
Hotel: Kolovare Hotel
, Zadar, 4*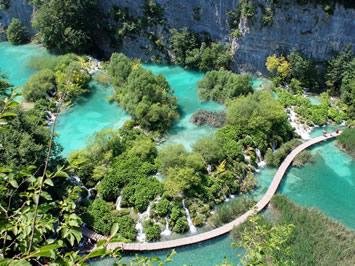 Day 10 - Sunday, October 9, 2022
Plitvice Lakes / Zagreb
Plitvice Lakes is the oldest and largest national park in Croatia, and it has been listed as a UNESCO World Heritage Site since 1979. Within the boundaries of this heavily forested park, 16 crystalline lakes tumble into each other via a series of waterfalls and cascades. The mineral-rich waters carve through the rock, depositing tufa in continually changing formations.
Walk through clouds of butterflies along some of the miles of wooden footbridges and pathways that snake around the edges and across the roaring waterfalls. Take a short boat ride on one of the larger lakes to an island with a small church.
Continue to the Croatian capital, Zagreb, where we check into our hotel and walk to a nearby restaurant for dinner.
Meals: Breakfast & Dinner
Hotel: Dubrovnik Hotel
, Zagreb, 4*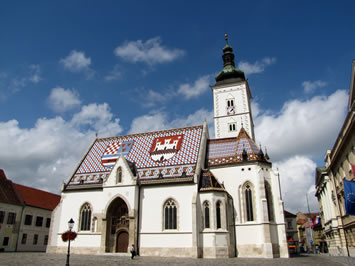 Day 11 - Monday, October 10, 2022
Zagreb and Ljubljana City Tours
We check out of our hotel and enjoy a tour of Croatia's capital city this morning. Highlights include a visit to the biggest church in Zagreb, a traditional market, the only surviving medieval gate — the Stone Gate — and also a meaningful insignia on St Mark's Church. Then we descend the south slopes of the Upper Town and go from the Lotršcak tower to the main square, the most popular meeting place of the locals. At the end of the tour we grab a quick lunch and then commence the short drive to the capital city of Slovenia — Ljubljana.
After checking in at our city-center hotel we meet our Slovenian guide and take a tour of this magical city. See the main city sights while getting to know its historical and cultural side. Walk through the medieval Old Town and see famous attractions such as the Triple Bridge, St. Nicholas Cathedral, and more. Dinner is at a nearby restaurant and afterwards our guide will accompany those who wish to sample some nightlife to a local pub.
Meals: Breakfast & Dinner
Hotel: uHotel
, Ljubljana, 4*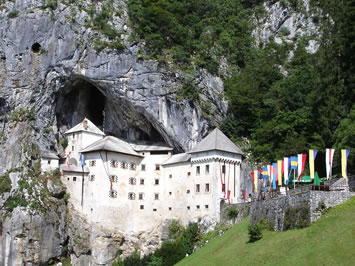 Day 12 - Tuesday, October 11, 2022
Postojna Caves & Predjama Castle / Ljubjana Castle
This morning we head to the Karst region, the land of numerous natural phenomena and limestone caves. Visit the biggest and most beautiful cave in the world, the Postojna cave, and also see one of the most fascinating attractions of Slovenia — Predjama Castle. The castle is literally built into the rock.
After some free time for lunch return to Ljubljana for a guided tour of the Ljubljana Castle which has been standing on a hill above the city for about 900 years. The castle's Outlook Tower and ramparts offer some of the most beautiful views of the city.
Dinner tonight is at one of Ljubljana's many fine restaurants.
Meals: Breakfast & Dinner
Hotel: uHotel
, Ljubljana, 4*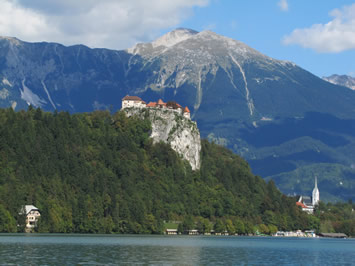 Day 13 - Wednesday, October 12, 2022
Bled / Bohinj / The Julian Alps
After breakfast, enjoy a scenic drive to Bled with its gorgeous lake and castle. The castle stands on a promontory above the lake with wonderful views of the town, lake and surrounding countryside. The castle museum has a large collection of armor and weapons from the 16th to 18th centuries. After visiting the castle it is time to sample Bled's famous cream cake, Kremna Rezina.
Fortified, we board a traditional wooden boat called "pletna" and an oarsman rows us to the small island in the middle of the lake. After landing, climb 99 stone steps to reach the Assumption of Mary Church, where you can listen to the church bell and ring it yourself as you make a wish.
After a lakeside lunch we continue to Bohinj Lake, one of the top natural pearls of Slovenia. It lies within Triglav National Park and is enclosed by the beautiful Julian Alps. Take the cable car up Mount Vogel to an elevation of just above 5,000 feet to enjoy spectacular views of the Julian Alps. This is the ideal starting point for a nature hike with our guide. There are cafe options on the mountain for those who prefer not to go hiking. We return to Ljubljana for a free evening.
Meals: Breakfast & Lunch
Hotel: uHotel
, Ljubljana, 4*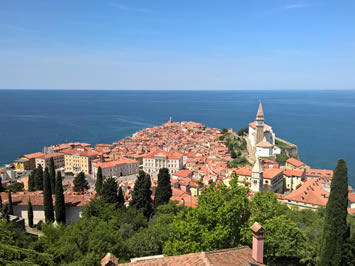 Day 14 - Thursday, October 13, 2022
Slovenian Istria / Truffle Hunting & Tasting / Piran
Slovenia has 29 miles of coastline on the Gulf of Trieste, and we head there today to experience a totally different side of Slovenia.
At the traditional Istrian village of Abitanti we set out on a real truffle hunting and truffle tasting adventure. Truffle is king in culinary circles, and Slovenian Istria boasts numerous spots where this precious specialty grows. Today we enter the world of professional truffle hunter Dejan and his dog. The truffle hunt is certain to be a favorite memory of this tour and we'll savor a truffle tasting lunch at the end of the hunt to celebrate.
Continue to the jewel of the Slovenian Adriatic Sea — Piran. A church crowns the town at the top of a hill with stunning views over Slovenia's coast. Narrow streets with closely constructed houses descend from the hill to the central square which opens onto the sea, emphasizing its Mediterranean character. This worldly coastal town, which developed under the influence of Venice and the wealth of salt production, is considered to be one of the most authentic and most photogenic towns on the Adriatic coast.
Our Farewell Dinner tonight is unique in the three decades' history of Toto Tours! Set among the ancient trees of an olive plantation above the historic saltpans, feast on a combination of local seafood, meat and vegetables. This exclusive celebration in an unforgettable atmosphere brings our Balkan Beauties tour to a rousing conclusion. Sated, we return to Ljubljana for our final overnight stay.
Meals: Breakfast, Lunch & Farewell Dinner
Hotel: uHotel
, Ljubljana, 4*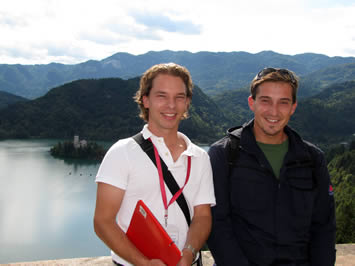 Day 15 - Friday, October 14, 2022
Departure from Ljubljana
The Ljubljana International Airport (use LJU when searching flights) is about 15 miles outside the city. Toto Tours provides one group transfer to the airport today, timed to accommodate the greatest number of passengers with similar departure times.
We'll assist those who are not able to take advantage of this group transfer to book their own private transfer according to their flight schedule. Please let us know on your reservation form if you would like us to reserve an additional night for you at our Ljubljana hotel.
Meals: Breakfast