Holi Festival India Luxury Gay Tour 2023
Delhi, Agra, Jaipur, Udaipur, Jodhpur, and more!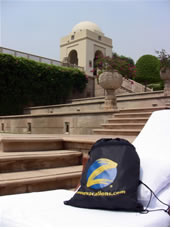 Consider our
post trip to Bhutan,
March 9 - 13, 2023,
or our pre trip to Nepal,
February 25 - 27, 2023!
India's beauty and diversity will enrich you with her culture, stun you with her modernity, embrace you with her warmth, and overwhelm you with her hospitality...
Our Zoom Vacation combines the ultimate luxury with seamless exploration of one of the world's most fascinating countries. You will stay in the absolute best hotels and palaces in Delhi, Agra, Jaipur, Udaipur, and Jodhpur, including, among others the Umaid Bhawan Palace in Jodhpur, rated number 1 by TripAdvisor.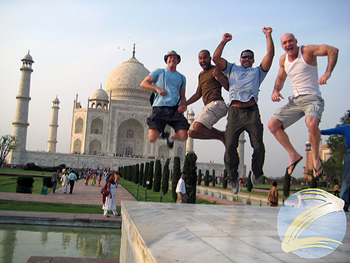 Of course one of your highlights will be visiting the Taj Mahal. For centuries, the Taj Mahal has inspired poets, painters and musicians to try and capture its elusive magic in word, color and song. Since the 17th century, travelers have crossed continents to come and see this ultimate memorial to love; few have been unmoved by its incomparable beauty.
Overload your senses – feel your spirit – Restructure your basic assumptions. This tour will touch your soul.
Our 11-day India adventure of discovery takes you on a journey of more than just a destination, but perhaps even of yourself. Long after you leave you will be gently haunted by memories of a place, a person, even a sound, or the smells of tea, jasmine blossoms, and incense. This is not your average tour of India: this is Zoom India!
With optional add-on tours to Nepal, Bhutan, and the Maldives.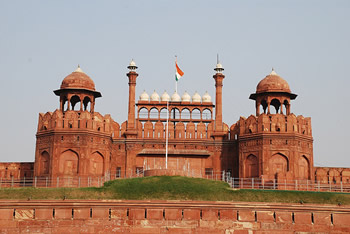 • Accommodations at the finest 5 star hotels and palaces in India.
• Services of a Zoom Concierge throughout your trip. This trip is being hosted by Zoom Vacations co-owner Joel Cabrera.
• Services of an accompanying English speaking local Indian tour guide for the entire duration of the itinerary.
• Private arrival and departure airport transfers.
• Buffet breakfast daily and lunch almost daily in exclusive forts, palaces and country settings.
• Cocktail reception and welcome dinner.
• Sunset boat cruise at the placid water of Lake Pichola in Udaipur.
• Celebrate the festival of Holi at the grand Umaid Bhawan Palace with His Highness & Other members of the Royal family.
• Discover how Delhi evolved seven times under different rulers.
• Rekindle your romance as you gaze at the monument of love - the Taj Mahal at Agra.
• Professionally guided tour of the 11th Century Qutab Minar Tower in Delhi.
• Professionally guided tour of Humayun's Tomb, India Gate, Swaminarayan Akshardham Temple, and other sites of interest in Delhi, including entrance fees.
• Rickshaw ride through the streets and markets of Delhi.
• Professionally guided tour of the Mahatma Ghandi Memorial in Delhi.
• Professionally guided tour of the 16th Century abandoned city near Delhi, including entrance fees.
• Professionally guided tour of the magnificent Red Fort in Agra, including entrance fees.
• Professionally guided tour of the Taj Mahal in Agra, including entrance fees.
• Professionally guided tour of the Jodhpur including entrance fees to the incredible sites in the Blue City.
• Visit the magnificent Mehrangarh fort which dominates the town ringed with its massive protective walls.
• Professionally guided tour of Udaipur, known as the Venice of the East.
• Private decorated boat cruise on Udaipur's stunning Lake Pichola with views of old walled city, palaces and ancient temples.
• Professionally guided tour of the City Palace and a private viewing of its Crystal Gallery (the largest in the world) in Udaipur, including entrance fees.
• Professionally guided tour of the 11th Century ruins and the a 15th Century complex of 108 temples near Udaipur.
• Holi - the Festival of Colors in Jodhpur.
• Farewell cocktails and evening event in Udaipur in a regal setting.
• Professionally Guided shopping excursions. Find incredible rugs, beautiful textiles, hand-carved marble items, and more.
• Much, much more! Contact us for more information.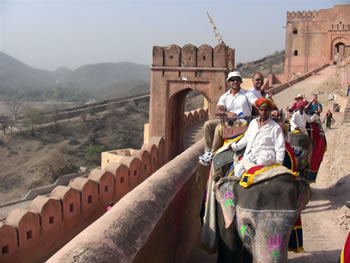 Pre-Trip to Nepal
February 25 - 27, 2023
Read more!
Day 1 - Monday, February 27, 2023
Arrive in Delhi, India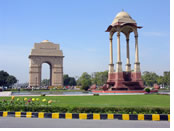 Arrive at Delhi International Airport this evening. You will be met at the airport by a Zoom Vacations representative who will transfer to our hotel by air-conditioned vehicle.
Hotel check-in time is 14:00 hours. Rest of the day at leisure to relax and unwind from your long flight.
Delhi is a city built and re-built seven times over several centuries. The capital city today marries the quaint and unique elements of different historical eras with the pace of the bustling, growing economy. At every turn of the road, the past and the present coexist. Old Delhi was the capital of Mughal rulers between 17th and 19th century and has many mosques, monuments & forts. New Delhi, the imperial city was created by the British as the capital of India. In 1911, Edwin Lutyens, the most renowned architect of the day, was chosen to design New Delhi which flaunts a surprising number of impressive monuments related to its conquests by the Mughals, Turks, Persians and ultimately the British.
Evening:
Welcome Dinner and Cocktails at a surprise location
Accommodations: Taj Palace New Delhi Hotel
, Delhi, 5 Stars
Meals Included: Welcome Dinner
Day 2 - Tuesday, February 28, 2023
Delhi
Buffet Breakfast at leisure in hotel
Morning: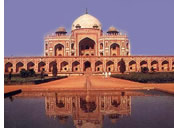 Begin your day with an exploration starting in Old Delhi, visiting the Jama Masjid, the royal mosque built by the Mughal Emperor, Shah Jahan in 1656. It is one of the largest and most beautiful mosques in the world and is constructed in red sandstone and white marble. The main prayer hall has a seating capacity of more than 20,000 worshippers.
Enjoy a cycle rickshaw ride through the narrow lanes of Chandni Chowk, the spine of Old Delhi. Jahanara Begum, the daughter of Shah Jahan designed this commercial place in 1648.
Drive through the majestic boulevards of New Delhi.The Rashtrapati Bhawan (Presidential Palace) is where the Viceroy once lived and now is the official residence of the President of India. It is an imposing structure with 340 rooms, constructed high up on Raisina Hill. View India Gate, a war memorial arch built in honor of 90,000 Indian soldiers who lost their lives in World War I.
Lunch at one of our favorite restaurants.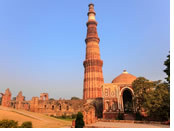 Afternoon:
This afternoon we visit Humayun's Tomb, the first great example of Mughal architecture in India, it developed to become the hallmark of the Mughal Dynasty. The squat building of white marble and red sandstone, with a dome and high arched entrances, surrounded by formal gardens, is generally regarded as a prototype of the famed Taj Mahal of Agra. Humayun's wife is buried in the red-and-white sandstone, black-and yellow marble tomb.
Later we visit Qutub Minar, a soaring tower of victory, 72.5-meter-high with five distinct stories. The construction of this minaret commenced in 1193 and was completed in 1368. Built on the foundation of a Hindu temple, many elements of the construction reflect their Hindu and Jain origins. Within the complex, there are myriad monuments that combine both Islamic calligraphy and Hindu motifs.
Accommodations: Taj Palace New Delhi Hotel
, Delhi, 5 Stars
Meals Included: Buffet Breakfast
Day 3 - Wednesday, March 1, 2023
Delhi to Agra
Buffet Breakfast at leisure in hotel
Morning: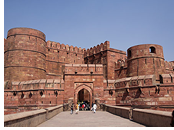 After breakfast we will drive to Agra covering distance of 215 kms – approx. 4 hours.
Agra - Akbarabad, as Agra was known during the Mughal era, is home to some of the most magnificent Mughal architectures. Situated on the banks of river Yamuna, the monumental beauty of Agra has inspired countless people around the world. This third largest city of the state of Uttar Pradesh is home to three UNESCO world heritage sites.
On arrival check-in at your hotel.
Afternoon:
In the afternoon visit Agra Fort. An imposing structure with walls of red sandstone, almost two miles long and contains palaces, audience halls and mosques. The fort presents a good sampling of Islamic and Hindu architectural styles. It was built by the third Mughal Emperor, Akbar. Subsequent additions were made to the fort by his son Jahangir and grandson Shahjahan.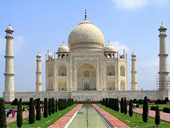 Later visit Taj Mahal by sunset. The 17th century Taj Mahal is often called a poem in stone. If so, the mausoleum is a love poem - created by Mughal Emperor Shah Jahan for his favorite wife Mumtaz Mahal. It took 22 years to be completed and was designed and planned by a Persian architect Ustad Isa. Apart from its stunning design balance and perfect symmetry, the Taj is also noted for its elegant domes, intricately carved screens and some of the best inlay work ever seen.
Accommodations: The Oberoi Amarvilas Agra Hotel, Agra, 5 Stars
Luxurious hotel, Premier with Balcony Room
Meals Included: Buffet Breakfast
Day 4 - Thursday, March 2, 2023
Agra to Jaipur
Visit Taj Mahal at sunrise, return to hotel for breakfast.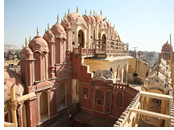 Post breakfast drive to Jaipur - the picturesque five hour drive in our luxurious transportation will take us through India's picturesque countryside as we drive past local villages and admire the local way of life. En route photo stop at the majestic Chand Baori, one of the largest stepwells in the world, and possibly one of the oldest… an architectural delight.
Jaipur: The city was first intended to be called 'Sawai Jaipur', named after the boy Prince who commissioned it - Maharaja Jai Singh II - a warrior, astronomer and politician who reigned over the Mughals from 1699 to 1743. Today's Jaipur is pink, visually described as the city shaded with the autumn colors of sunset. Although originally the walls were render set and pigmented the color of red sandstone, Jaipur's universal coat of pink only came in 1876 to coincide with the visit of the Prince of Wales (King Edward VII). Almost the entire city was given a coat of pink paint, thus giving it the name the 'Pink City'.
Lunch will be arranged en route. Post lunch continue to Jaipur. On arrival check-in at hotel Taj Rambagh Palace.
Accommodations: Rambagh Palace Hotel
, Jaipur, 5 Stars
Meals Included: Breakfast and Dinner
Day 5 - Friday, March 3, 2023
Jaipur
Buffet Breakfast at leisure in hotel.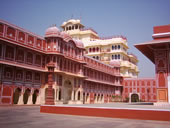 Morning city tour of Jaipur visiting City Palace museum that has a superb collection of Rajasthani costumes, armory of Mughal and Rajput weaponry. The museum also has an art gallery with an excellent collection of miniature paintings, carpets, royal paraphernalia and rare astronomical works that were acquired by Sawai Jai Singh II in order to fulfill his passion for astronomy. Also visit Jantar Mantar Observatory built between 1728 and 1734 – it houses precise instruments for measuring "the harmony of heavens" each instrument serves a particular function and gives an accurate reading.
Photo stop at Hawa Mahal (Palace of Winds). This beautiful façade is probably the most-photographed in Jaipur, with its ornately carved windows designed so the ladies of the palace could look out onto the streets unobserved.
Lunch at a beautiful restaurant in Jaipur.
Afternoon at leisure to enjoy our wonderful hotel amenities such as the pool and spa, or to enjoy local shopping at specialty shops.
Accommodations: Taj Rambagh Palace Hotel
, Jaipur, 5*
Meals Included: Buffet Breakfast
Day 6 - Saturday, March 4, 2023
Jaipur to Udaipur
Buffet Breakfast at leisure in hotel.
After breakfast, this morning transfer to Jaipur airport in time for your flight to Udaipur.
Udaipur, the city combines real beauty with a picturesque association of a great and glorious past. It stands in a valley, amidst green hills on the banks of the wide, steel blue Lake Pichola. On little islands in the lake, from the water's edge, rising marble palaces of pure white that glistens like fairy castles. Crowning the ridge in which the city clusters, along the shore of the lake is the palace of the Maharana. Possibly no city in Rajasthan is quite as romantic as Udaipur and is replete with fantastic hill top fortresses, exotic fairy tale palaces and gripping legends of medieval chivalry and heroism.
Upon arrival a Zoom Vacations representative will meet you at Udaipur airport.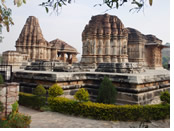 From airport drive to the fascinating Eklingji temple complex. Eklingji, the town has in all about 70 temples including the famous Eklingji Shiva temple. The original structure of the temple was built in 734 A.D. The temple has a beautiful rustic architecture with distinctly carved tower. The temple also has beautiful and heavy silver doors. On entering the main hall, you are greeted by a mesmerizing fragrance and a silver image of 'Nandi'. There are two more Nandi's in the temple; one made of black stone and the other of brass. Shiva is worshipped here in the form of a four faced black marble image.
Lunch at one of our favorite places in India.
Later transfer to the Oberoi Udaivilas.
Walk around old city of Udaipur followed by a sunset boat cruise on Lake Pichola.
Accommodations: The Oberoi Udaivilas Hotel, Udaipur, 5*
Meals Included: Buffet Breakfast & Lunch
Day 7 - Sunday, March 5, 2023
Udaipur
Breakfast at the hotel.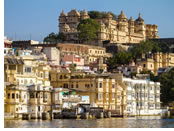 Morning city tour of Udaipur visiting City Palace, a conglomeration of buildings added by various Maharanas, the palace manages to retain a surprising uniformity of design. The entrance is through Hathii Pol (elephant gate) along the main street of the old city, past the Jagdish Temple. The paintings, mosaics, intricately carved 'chhatris' and of course the architecturally brilliant facade all contribute in making a visit to the City Palace a truly memorable experience.
Continue to Crystal Gallery that houses a rare collection of Osler's crystal ordered from England by Maharana Sajjan Singh in 1877. Culminate the tour at the Maharana's Vintage & Classic car collection. On display are the magnificent Rolls Royce, 1939 Cadillac open convertibles, rare Mercedes models, 1936 Vauxhall among others.
Afternoon at leisure to enjoy our wonderful hotel amenities such as the pool and spa, or to enjoy local shopping at specialty shops.
Accommodations: The Oberoi Udaivilas Hotel, Udaipur, 5*
Meals Included: Buffet Breakfast
Day 8 - Monday, March 6, 2023
Udaipur to Jodhpur
Buffet Breakfast at leisure in hotel.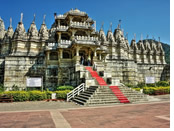 After breakfast drive to Jodhpur.
En route visit Ranakpur Jain Temple (opens at 12 Noon). Surrounded by the Aravalli hills and located on the banks of 'Magai' river this grand and gigantic four-facet structure was built between the late 14th to mid-15th centuries. The present structure of the temple came into being after 50 years of hard work by various artisans and sculptors. The temple is dedicated to 'Lord Adinath'. Light colour marble has been used for the construction of this grand temple which rises majestically from the slope of a hill with its distinctive domes. The temple has over 1444 marble pillars, carved in exquisite detail and no two pillars in the temple are the same.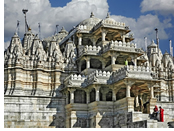 It is also said that it is impossible to count the pillars. So with countless pillars and each different from one another, you are bound to be baffled by the beauty of this unique temple.
Lunch has been arranged at the former country lodge of a member of the royal family of Jodhpur.
Continue your drive to Jodhpur.
Check in to the award-winning, Taj Umaid Bhawan Palace.
Accommodations: Taj Umaid Bhawan Palace Hotel
, Jodhpur, 5 Stars.
Meals Included: Buffet Breakfast and Lunch
Day 9 - Tuesday, March 7, 2023
Jodhpur
Breakfast, included, served at the hotel.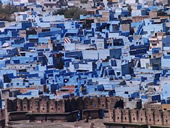 After breakfast enjoy a very warm and welcoming village visit to meet the colorful Bishnoi tribes. This visit will give you a glimpse of the fascinating traditions of the Bishnoi. The Bishnoi sect was founded by Guru Jambheshwar in 1451 and they followed 29 principles, including their unconditional love for nature and wildlife.
Lunch today we will be hosted by the Lord of Rohit and his family at their imposing fortress residence.
Afternoon visit one of the largest forts of the country, the majestic Mehrangarh fort.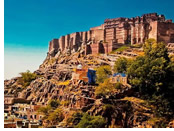 The fort is famous for its expansive courtyards, intricate carvings and multi-storeyed palaces. Our next stop will be near the fort, on the banks of a lake, the Jaswant Thada. This is the memorial of Maharaja Jaswant Singh II. Made of gleaming white marble on a platform of red sandstone this monument is worth a visit.
Tonight, witness Holika Dahan ceremony at the Outer periphery of Umaid Bhawan Palace. The rituals are performed followed by the lighting of the Holika (huge bonfire), representing the triumph of good over evil, folk songs and dances bring alive the rich heritage of Rajasthan. In mythology fire is believed to purify good from bad.
Accommodations: Taj Umaid Bhawan Palace Hotel
, Jodhpur, 5 Stars.
Meals Included: Breakfast & Lunch
Day 10 - Wednesday, March 8, 2023
Jodhpur and the Holi festival
Breakfast at leisure in hotel.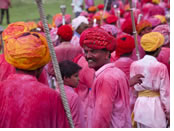 Today we participate in Holi - the Festival of Colors – as personally invited guests of the Royal Family of Jodhpur. A special champagne brunch will be served at this special location worthy of a Maharajas fest.
Holi is a spring festival, a celebration of love, frolic, and colors. The celebration is a free-for-all carnival of colors, where participants play, chase and color each other with dry powder and colored water, with some carrying water guns and colored water-filled balloons for their water fight! People visit family, friends and foes to throw color on each other, laugh and chit-chat, then share Holi delicacies, food and drinks.
Afternoon at leisure to enjoy our wonderful hotel amenities such as the pool and spa, or to enjoy local shopping at specialty shops.
Accommodations: Taj Umaid Bhawan Palace Hotel
, Jodhpur, 5 Stars.
Meals Included: Breakfast and Lunch
Day 11 - Thursday, March 9, 2023
Jodhpur to Delhi
Optional - Yoga activity for the early risers / meet the master perfumer of the Royal house of the Marwar.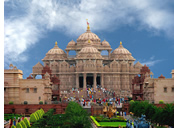 Breakfast at leisure in hotel.
Morning is at leisure.
By 12 noon transfer to Jodhpur airport in time for your flight to Delhi, and then depart for home or onward to our Bhutan, or Maldives extension.
Meals Included: Breakfast
Post-Trip to Bhutan
March 9 - 13, 2023
Read more!
Post-Trip to Maldives
Read more!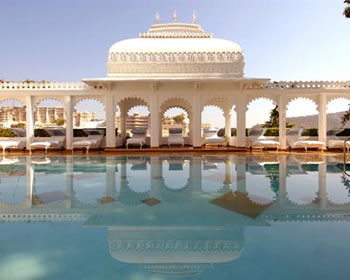 Delhi
The Taj Palace New Delhi Hotel, Delhi *****
Quite like a gracious hostess epitomizing the elements of an exquisite art; Taj Palace New Delhi
effortlessly wears the mantle of being one of the finest in New Delhi. Commanding 6 plush acres of New Delhi's prestigious diplomatic enclave, Taj Palace is the favoured destination of distinguished world travellers, head of states and international conferences. Offering an outdoor swimming pool and 3 dining options, Taj Palace New Delhi is located in New Delhi. WiFi access is available.
Agra
The Oberoi Amarvilas Agra Hotel, Agra *****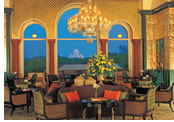 1 night
The Oberoi Amarvilas enjoys an unrivalled position, just 600 metres from the iconic Taj Mahal. Each of our rooms affords uninterrupted views of this ancient monument to love, while elements of the layout and design pay homage to its Mughal splendour. The hotel is approached along a sweeping driveway, verdant with native trees and lit by flaming torches. Just inside, a Mughal style quadrant is ornamented with cascading fountains and framed by an arched passageway and gold leaf frescoes. By day, guests can travel in our private golf buggies to the Taj Mahal. At night, they can savour a candlelit dinner beside its soft silhouette.
Jaipur
Taj Rambagh Palace Hotel, Jaipur *****
Originally built in 1835, Rambagh Palace
has stepped gracefully through many royal transitions—from the home of the queen's favourite handmaiden, to royal guesthouse and hunting lodge, and later as the residence of the Maharaja Sawai Man Singh II and his queen, Maharani Gayatri Devi. Today, this jewel in the Taj's crown offers 78 stunningly restored grand luxury rooms and suites which were the chambers of the former Maharaja.
The palace retains its elaborate splendour, extravagantly decorated with hand-carved marble 'jalis' or latticework, sandstone balustrades, cupolas and 'chattris' or cenotaphs, and elaborate Mughal Gardens. Within this most glorious of palaces showcasing the best of Rajasthan's royal heritage, you also experience the best fine-dining restaurants in Jaipur.
Udaipur
Taj Lake Palace Hotel, Udaipur *****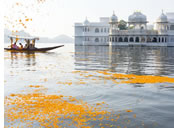 2 nights
Restored to its pristine glory, this spectacular palace became world renownedwhen the James Bond film 'Octopussy' was filmed at it. Itwas the secluded lair of the film's eponymous Bond Girl. This heritage hotel has 66 luxurious rooms and 17 grand suites. Its location on an island in the midst of a lake affords every room breathtaking views of the neighboring City Palace, Aravalli Hills, Machla Magra Hills and Jag Mandir.
Taj Lake Palace Hotel incomparable location provides the perfect backdrop for theexquisite cuisines at the elegantrestaurants of Taj Lake Palace. These areopen only to resident guests. Signature speciality restaurants at this palace serves a choice of cuisines. Neel Kamal for authentic Rajasthaniand other dishes from India; andthe seasonally open-air Bhairo for contemporary European delicacies. In the evening, indulge in signature martinis, cocktails and a grand collection of premium international spirits at thebar, Amrit Sagar.
Jodhpur
Taj Umaid Bhawan Palace Hotel, Jodhpur *****
Perched high above the desert capital of Jodhpur, Umaid Bhawan Palace
is the last of the great palaces of India and one of the largest residences in the world, set amidst 26 acres of lush gardens. Designed by renowned Edwardian architect Henry Lanchester, the palace is a blend of eastern and western architectural influences. Its majestic 105-foot high cupola is influenced by the Renaissance, while the towers draw inspiration from Rajput tradition. The lavish interiors with gilt furniture and elegant artwork follow the Art Deco style, complemented by the exotic murals of the self-exiled Polish artist Stefan Norblin.