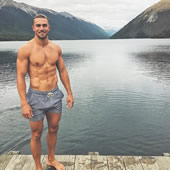 Discover New Zealand's scenic North Island with a group of like-minded gay men. Beginning in Auckland, this all-gay New Zealand tour will leisurely guide you around the North Island. Together we'll walk in the footsteps of the Maori, appreciating their sacred groves, kauri forests and geothermal pools. Over a traditional hangi meal, we'll break bread with a village elder and learn the traditional haka dance. We'll paddle a 12m/40ft Waka Taua (war canoe) and stroll suspension bridges dangling from ancient redwoods. If you're feeling brave, optional skydiving and bungee jumping activities are available. But then, so are massage treatments and spa packages… By the end of this tour, you'll have earned a deep appreciation for this small but vibrant country.
If you're looking to extend your stay in the wop wop (middle of nowhere), this tour is meant to be paired with our New Zealand Active South Island Expedition Gay Tour.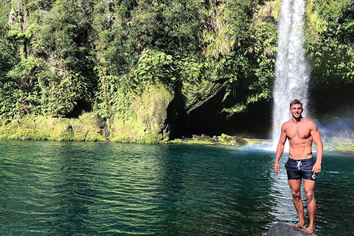 • Discover the Maori way of life on multiple excursions through sacred forests, rivers and villages
• Let your nerd flag fly at Hobbiton, aka the real movie set used in The Lord of the Rings
• Visit the illuminating glowworm caves of Waitomo
• Slip into the healing and therapeutic waters of Wairakei Terraces (Optional)
• Photograph one of the most beautiful natural wonders in the South Pacific, The Bay of Islands
• Enjoy the best of Kiwi hospitality over top notch dinners, including traditional hangi—a smoky dish cooked in the ground of geothermal fields
• Paddle the Waitangi River in a Waka Taua (war canoe)
• Get a taste of modern New Zealand during a private walking tour of Auckland
• Cannonball into the largest freshwater lake in Australasia during a sailing trip
• Enjoy either an extreme optional activity such as skydiving and bungee jumping, or something more relaxed such as a spa treatment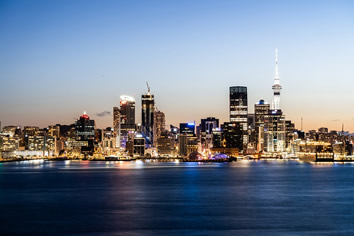 Day 1 - Arrive Auckland, New Zealand
Kia Ora! Welcome to Auckland, New Zealand. A transfer will drive you to our joining point hotel. Upon arrival you're welcome to unpack and relax after (likely) a very long journey.
This afternoon we have a group meeting where we'll get acquainted with each other.
Afterwards, our guide will take us on a private tour of the city before our official Welcome Dinner.
Hotel: Nesuto Stadium Hotel, Auckland
Day 2 - Waitomo & Rotorua
After a leisurely breakfast we'll board a private transfer bound for the famous glowworm caves of Waitomo.
We'll enter the vast caverns and witness the glow of the local critters. Our guide will also regale us with a unique cultural story relevant to the area.
Then it is on to nauseas Rotorua, an important Maori region characterised by the sulphur pools and bubbling mud pots.
After lunch on your own, why not indulge in our schmancy hotel's swimming pool, three spas and signature massage treatments.
Finally, after tonight's included group dinner, we'll stroll the famous redwood forest and traverse the suspension bridges swinging from its ancient 75-metre high giants.
Hotel: Sudima Lake Rotorua Hotel
, Rotorua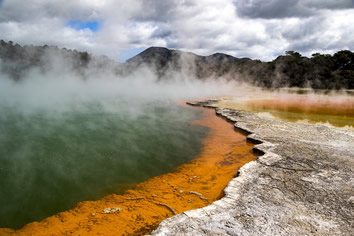 Day 3 - Murupara
Good morning, Gentlemen! Today we'll tour Te Puia with an LGBT guide and dig deeper into the local Maori culture Rotorua is famous for.
Come face to face with Pohutu Geyser, jumping mud pools, and live kiwi birds. We'll watch master carvers and weavers at work, and hear stories passed down from their ancestors. If you're feeling peckish, you're welcome to grab lunch on your own.
Later this afternoon we head to Kohutapu Lodge in Murupara—a Maori village—where you will experience a tribal tour by a village elder. The tribe will also give you a chance to learn the world-famous haka dance, and weave your own dinner plate using flax (a type of plant).
Tonight's dinner is a traditional hangi meal. Buried underground, the dish braises in its own juices and becomes infused with a smoky, earthy fragrance—it will fill your puku (belly) right up!
Please note: Tonight's accommodation is a 5-bedroom home. Single supplements will not apply to this evening's accommodation as all rooms and facilities will be shared. Also, there is no Wi-Fi available at today's accommodation—perhaps this is a good chance to unplug.
Accommodation: Kohutapu Lodge, Murupara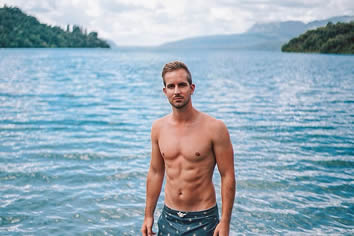 Day 4 - Lake Taupo
This morning we're off to nearby Taupo. Have your togs, er, swimwear ready to dip into one of the natural hot springs along the way.
Taupo is a gorgeous town that sits right on the country's largest lake—in fact, it's roughly the same size as Singapore.
If there are any adrenaline junkies among us, this is the perfect destination to take a leap of faith with a tandem skydive, heartstopping bungee jump or swing. Your guide can book these as optional extras.
For the faint of heart, perhaps a leisurely stroll along the scenic waterfront? Feel free to grab lunch on your own.
This evening you can choose to take a soak in the healing and therapeutics waters of Wairakei Terraces. After a busy day, we'll enjoy a relaxing dinner together.
Hotel: Suncourt Resort Hotel
, Lake Taupo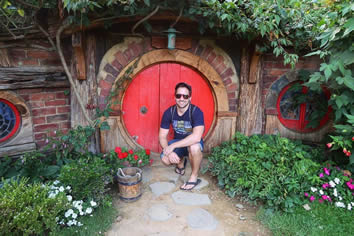 Day 5 - Hobbiton / Auckland (Specifically Karioitahi Beach)
After a scenic breakfast at our hotel, we'll commandeer a private sailing boat and cruise Lake Taupo.
Enjoy the crisp air and the mountainous scenery en route to a famous Maori rock carving site. Our skipper will regale us with stories from the lake and you'll even have the chance to help hoist the sails and take a turn at the wheel. Weather permitting, feel free to belly flop into the crystal-clear waters.
Back in Taupo, grab a quick lunch (Kiwi pie, anyone?) before we skip over to magical Hobbiton. Even if you're not a Lord of the Rings fan, the majestic film set has the power to cast your imagination on a high-fantasy adventure.
Late-afternoon we'll drive north towards Auckland, veering slightly off to the coast. Auckland's wild west is renowned for its rugged beauty—this is where the Tasman Sea's mighty surf crashes onto vast black-sand beaches. We'll unpack and head out for a group dinner together.
Hotel: Castaways Resort, West Coast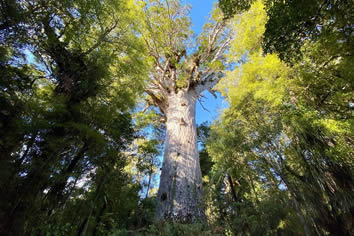 Day 6 - Waipoua / Bay of Islands
Today we continue north. It's a long drive but our guide will make stops along the way to stretch our legs and grab a late lunch.
We'll stop at Waipoua Forest, home of the kauri, one of the world's mightiest trees. The largest kauri reach 50m/165f and have trunk girths of 16m/53f. Some saplings took root over 2,000 years ago.
Our Footprints Waipoua tour will take its first steps in the early evening, guiding us through the important Maori forest.
Afterwards, a free night awaits.
Hotel: Copthorne Hotel and Resort
, Bay of Islands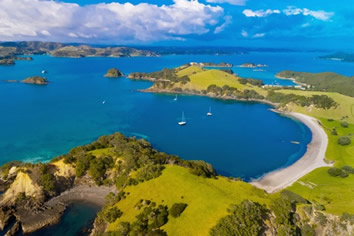 Day 7 - Bay of Islands
Today is our local guide's government-mandated day off. While they'll certainly be missed, we have a busy morning ahead on an exciting Waitangi River excursion.
We'll board and paddle a 12m/40ft Waka Taua (war canoe) along the tidal estuaries, absorbing the stories and ancient history of the Ngapuhi, New Zealand's largest Maori tribe.
After disembarking at the Treaty Grounds, we have free time to explore the little seaside village.
If some of our group wishes, we can ferry to Russell, just a 15 minute boat ride.
Tonight we'll enjoy dinner together.
Hotel: Copthorne Hotel and Resort
, Bay of Islands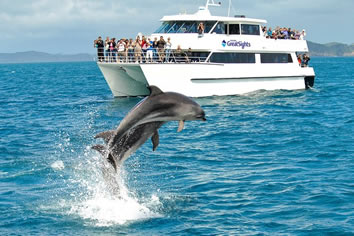 Day 8 - Auckland
After a leisurely breakfast, we'll further explore The Bay of Islands during a Hole in the Rock Dolphin Seeker Cruise.
This special excursion will take us to a unique rock formation with a hole that, according to Maori legend, local warriors used to paddle through before departing for battle. Drops of water from the cave ceiling were a good omen. Beyond this formation, keep your eyes on the sea for marine wildlife.
After lunch on your own, we'll reboard our transfer and head back to Auckland for our glorious Farewell Dinner at one of the city's best restaurants, a gay-owned Italian restaurant.
Hotel: Nesuto Stadium Hotel, Auckland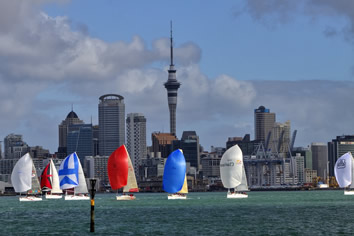 Day 9 - Auckland Departure
As the final day of our tour, there are no activities planned.
Whether you're continuing on to our gay New Zealand: Active South Island Expedition or heading home, a private airport transfer has been arranged. Safe travels!