South America & Rio Carnival Luxury Gay Cruise 2023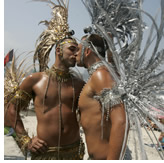 Experience the unmatched beauty of South America on Azamara luxury gay group cruise around South America. On this 15-night cruise you'll set sail round-trip from the contemporary urban capital of Argentina, Buenos Aires. The highlight of our cruise will be three days in exciting Rio de Janeiro to celebrate the annual Rio Carnival! When you set sail with Azamara Cruises to South America, you'll discover a land of tropical mystery, soaring mountains and an unconventional European influence. It's the perfect time to get away for the South American summer.

Pack your dancing shoes for this unforgettable 15-night cruise along the shores of South America. Begin with a day in cosmopolitan Buenos Aires, 'The Paris of South America', followed by an overnight stay in Montevideo, Uruguay, where you'll be swept up in its undeniable European charm and elegance. Explore the historical monuments of this captivating capital city before setting sail for two days of cruising along the Brazilian coast to São Paulo.

South America & Rio Carnival Luxury Gay Cruise 2023
February 10 – 25, 2023
France & Italy European All-Gay Med Cruise 2023

Men. And Sea. Join Spartacus Gay Cruise 2023, European All-Gay Mediterranean Cruise by the community for the community! We will sail from a vibrant multicultural port city filled with history, grit, grandeur, and salty sailor – Marseille. The Spartacus Cruise is initiated by the leading German gay magazines - Blu, Gab, Hinnerk, Rik and Leo and our partner are the biggest European gay men dating site PlanetRomeo. Guests can expect great show program on board, comediants and exclusive surprise performers.
A hand-picked selection of the most popular artists of the gay/lesbian stage culture will be on board. Our partners are the most well known gay scene parties from Germany, Austria and the Switzerland and guarantee the finest Club feeling every evening.

France & Italy European All-Gay Med Cruise 2023
May 13 - 20, 2023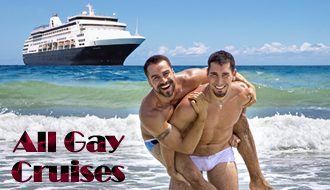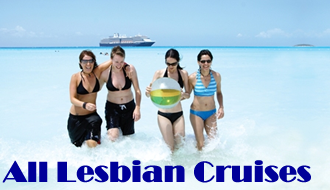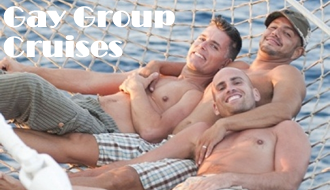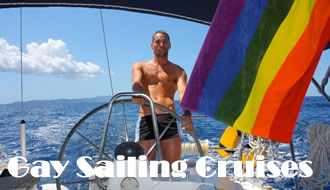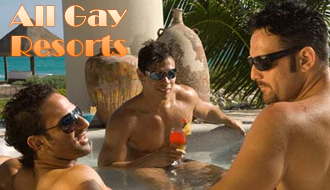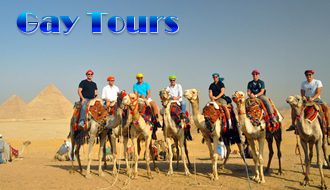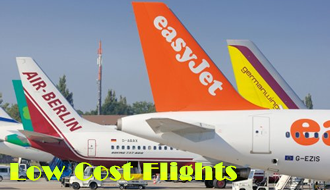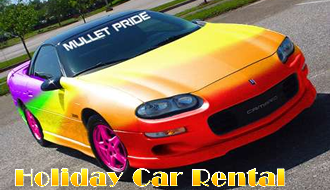 Prague & Legendary Danube All-Gay Cruise 2023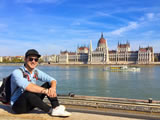 10-day all-gay adventure starting in one of Europe's most attractive cities - Prague! Featuring 7-night deluxe all-gay cruise from picturesque Passau to Linz, Melk, Vienna, Bratislava and ending in Budapest, Hungary. Your all-gay all-inclusive, guaranteed full ship charter adventure begins in Prague, where you'll enjoy two days in one of Europe's most beautiful and best-preserved cities. Prague's medieval center remains a beautiful mixture of cobblestone pathways and Gothic cathedrals. From Prague we travel to one of Europe's most fabled rivers, the Danube.
Your all-gay deluxe cruise journeys from picturesque Passau to Melk, Vienna, Bratislava and culminates in in the vibrant Hungarian city of Budapest, one of Europe's hottest destinations. On board the gorgeous Amadeus Silver III, you will be pampered by a crew of forty in an atmosphere of total relaxation.

Prague & Legendary Danube All-Gay Cruise 2023
August 12 - 21, 2023
Croatia Deluxe All-Gay Cruise 2023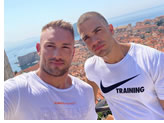 Spend seven unforgettable days cruising on the Adriatic Sea from one island to another, explore beautiful nature, hidden bays and discover divine night clubs in places you will visit. This cruise departs with only gay passengers and gay friendly crew. Small ship all-gay cruise along the charming Croatian coastline and islands on the new and lavishly designed, fully air-conditioned vessel with spacious en-suite cabins. Itinerary includes exciting gastronomical and sightseeing experiences. and visits to Split, Korcula, Mljet, Dubrovnik, Trstenik, Hvar and Bol.
For this trip all you will need is to book your flights to and from Split Croatia, pack and get ready to enjoy seven unforgettable days cruising on the southern Adriatic Sea from one island to another with the small ship cruiser. Relax and let the captain, the crew and a tour manager, take care of you. Mornings you can relax on spacious decks, sunbathe beside the mini pool or refresh yourself in the Adriatic Sea.

Croatia Deluxe All-Gay Cruise 2023
July 29 - August 05, 2023
Exotic Caribbean RSVP All-Gay Cruise 2023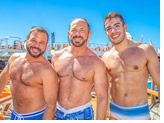 RSVP charts a new course in gay vacations in 2023 with the first fully all-inclusive big ship gay cruise designed for exploration, friendship, and endless adventures. In 10 magical days you'll visit 6 fascinating countries including Panama and Colombia on the gorgeous Norwegian Pearl as we sail from convenient Miami. Onboard we'll dazzle you with RSVP's stellar performers, fabulous parties, and of course plenty of time with great friends. All made easier with our all-inclusive fares – now including all drinks for the first time ever!
Head south, way south, with RSVP on a thrilling adventure that spans 6 countries in 10 magical nights. We're sailing from convenient Miami to the Caribbean, Central, & South America, starting with the southernmost point in USA – Key West!

Exotic Caribbean RSVP All-Gay Cruise 2023
March 17 – 27, 2023
Odyssey Mediterranean All-Gay Cruise 2023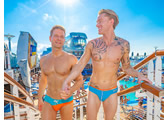 Get ready for excitement next summer on the largest and most spectacular gay cruise to sail Europe. Ever. Atlantis returns to the brand-new, over-the-top Odyssey of the Seas for a breathtaking adventure from Rome to the Riviera Coasts of Italy, France & Monaco, alluring Sicily, and an overnight visit on the playground island of Ibiza! It's the ultimate Med gay cruise for 4200 guests as Atlantis changes everything you know about sailing on the most technically advanced and outrageously engaging ship sailing today.
Atlantis Odyssey Med Gay Cruise takes you on a journey through some of the world's most fascinating places while dazzling you onboard with a stellar lineup of performers, fantastically inventive parties, and innovative ways to play. It's the perfect combination of thrilling exploration and onboard excitement for nine picture-perfect nights of pure pleasure

Odyssey Mediterranean All-Gay Cruise
Europe's Largest Gay Cruise 2023
August 28 – September 6, 2023
Wonders of Mekong River - Vietnam & Cambodia Cruise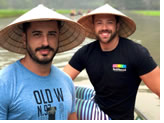 Join Happy Gay Travel & Source Journeys for our Luxury Gay Cruise & Tour through Vietnam and Cambodia. From its peak high up in the Tibetan Plateau, the powerful Mekong River courses 3,000 miles through Asia. Immerse yourself in exploring ancient traditions as you embark on an unforgettable journey through Southeast Asia.
Ho Chi Minh City offers a mixture of old and new, while the Mekong teems with colorful floating markets, ancient pagodas, rain forests, and mementos of its French Colonial past. Along the way, learn more about the culture of each country, marvel at the spectacular scenery, and interact with local people. In colorful Siem Reap, you'll explore the vast UNESCO-designated jungle temple complex of Angkor Wat, one of the most famous and recognizable monuments in the world.

Wonders of Mekong River - Vietnam & Cambodia Cruise
October 17 - 29, 2023
Treasures of Egypt Luxury Gay Tour & Nile Cruise 2023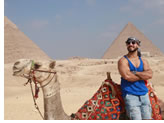 A land and Nile River expedition in the footsteps of the Pharoes. Happy Gay Travel & Source Journeys invites you to experience a once-in-a-lifetime journey to Egypt. The Great Pyramids of Giza and other treasures of Egypt have beckoned travelers for more than two millennia. On this luxury small gay group journey, visit venerable tombs and temples to piece together the life and times of one of the world's greatest ancient civilizations. Visit bustling Cairo, the Great Pyramids, the Sphinx, and the new Grand Egypt Museum, home to the world's largest collection of antiquities, including artifacts recovered from the great Tutankhamen's tomb.
Cruise the fabled Nile in style — like the pharaohs once did — on the luxurious Sanctuary Retreats Sun Boat III, disembarking at iconic sites as well as little-known temples. Ride like a local on camelback and sail in a felucca on the Nile. Go off the beaten path, flying to Abu Simbel, one of the most awesome monuments of ancient Egypt.

Treasures of Egypt Luxury Gay Tour & Nile Cruise 2023
August 02 - 09, 2022