Bliss Halloween Mexican Riviera All-Gay Cruise 2021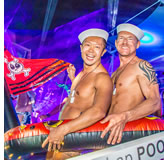 Take Halloween out to sea in 2021 with our biggest West Coast gay cruise yet! Atlantis celebrates 30 years of all-gay vacations with our first-ever sailing on the spectacular Norwegian Bliss from Los Angeles to Mexico's most beautiful beaches and gay-friendly destinations. Start your week with Atlantis' originally wild take on Halloween, kicking off a non-stop festival of dazzling entertainers, spectacular parties, and endless fun for 4000 guys from around the world.

Remember the carefree joys of dancing with friends, exploring a new place, reveling in a new adventure, and dressing up, down or silly? When Atlantis does Halloween, we'll bring it together with a mix of dazzling thrills and zany fun. All followed by a week of pure bliss where superstar talent takes center stage, world-class DJs inspire, parties sizzle into the morning, and we all get to see the world again. We're serious about fun this year, with insanely low fares from $699 – the same rates as our very first trip 30 years ago. It's time to play again!

Bliss Halloween Mexican Riviera All-Gay Cruise 2021
October 31 - November 07, 2021
Vacaya Southern Caribbean All-Gay Cruise 2022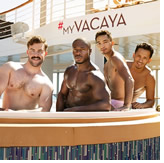 An All-New all-gay Caribbean adventure from VACAYA! We've got a never-before-offered adventure waiting for you and the LGBT+ community! Sailing 7 nights from convenient gay friendly Fort Lauderdale on the beautiful and fully-revolutionized Celebrity Millennium, we're taking you deeeeeeep into the Southern Caribbean to explore two of the most idyllic islands in the world – Aruba and Curaçao! There's no way to get to these islands in 7 nights on a standard cruise. Only VACAYA can take you there. And with this cruise sailing over the Martin Luther King, Jr. Holiday Weekend, it's the perfect way for US-based travelers to maximize vacation time!
And you'll be dazzled by our star-studded onboard entertainment, which has been called out in the press as "VACAYA's best kept secret!" AND… with THIS cruise, we're announcing a myth-busting, game-changing, value-added benefit just for VACAYA cruisers…

Vacaya Southern Caribbean All-Gay Cruise 2022
January 10 - 17, 2022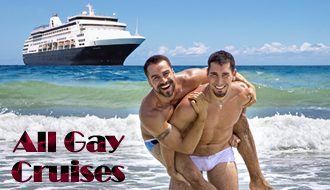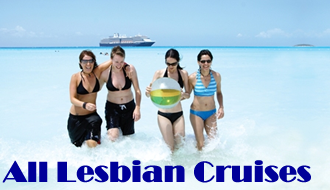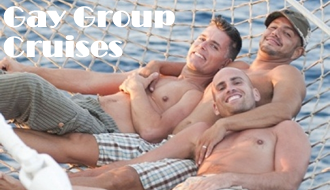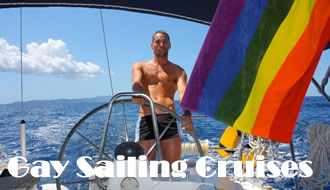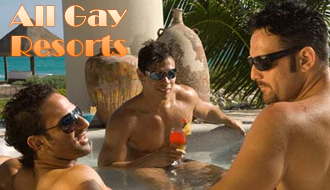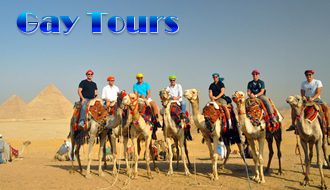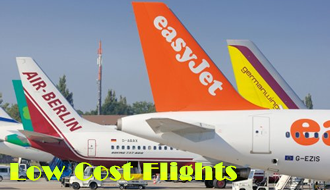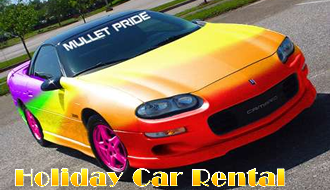 Odyssey Mediterranean - Europe's Largest Gay Cruise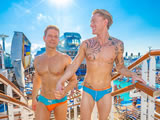 When you're ready for some genuine adventure, get onboard Europe's most spectacular gay cruise for a breathtaking journey from Rome to the Greek Isles, Turkey, and more. Atlantis celebrates 30 years of all-gay vacations in 2022 with the ultimate Mediterranean cruise on the brand new 4200-guest Odyssey of the Seas. We're changing everything you know about sailing on the most technically advanced and outrageously engaging ship ever to sail the Med.
The Atlantis Odyssey Gay Cruise takes you on a journey through some of the world's most fascinating places while dazzling you onboard with a stellar lineup of performers, fantastically inventive parties, and innovative ways to play. It's the perfect combination of thrilling exploration and onboard excitement for nine picture-perfect nights of pure pleasure.

Odyssey Mediterranean - Europe's Largest Gay Cruise
August 21 - 30, 2022
Croatia Deluxe All-Gay Cruise 2021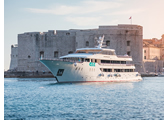 Spend seven unforgettable days cruising on the Adriatic Sea from one island to another, explore beautiful nature, hidden bays and discover divine night clubs in places you will visit. This cruise departs with only gay passengers and gay friendly crew. Small ship all-gay cruise along the charming Croatian coastline and islands on the new and lavishly designed, fully air-conditioned vessel with spacious en-suite cabins. Itinerary includes exciting gastronomical and sightseeing experiences. and visits to Split, Korcula, Mljet, Dubrovnik, Trstenik, Hvar and Bol.
For this trip all you will need is to book your flights to and from Split Croatia, pack and get ready to enjoy seven unforgettable days cruising on the southern Adriatic Sea from one island to another with the small ship cruiser. Relax and let the captain, the crew and a tour manager, take care of you. Mornings you can relax on spacious decks, sunbathe beside the mini pool or refresh yourself in the Adriatic Sea.

Croatia Deluxe All-Gay Cruise 2021
August 14 - 21, 2021
Douro River Portugal Gay Bears Cruise 2021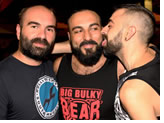 Join us on Cruise4Bears Douro River first All-Bear cruise! 7 amazing days cruising the world's most spectacular wine-growing region in Portugal & Spain. Optional Post-cruise extension to Lisbon Bear Pride 2021 (May 27-30, 2021). Cruise4Bears signature All-inclusive rate includes: 7 nights Douro River gay bears cruise, full-board, 6 tours, beverage package, bear parties, and more!
The scent of dried spices and grass hangs in the air; an intoxicating landscape presents itself with towering slopes and wine terraces of many different shapes, with their plump grapes straining towards the sun. The Douro river gracefully makes its way through what is probably the most spectacular wine region of the world - the birthplace of port. This uplifting view will double your enjoyment of the famous wines.

Douro River Portugal Gay Bears Cruise 2021
May 20 – 27, 2021
Cancun Mexico All-Gay Resort Week 2021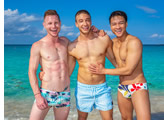 The ultimate gay resort vacation is back in a big way at the new and improved Club Atlantis Cancun for 2021. Atlantis takes over the entire Club Med Cancun resort for an incredible experience on three gorgeous private beaches filled with entertainment, sports, activities, parties, and great friends. There's no better place in the world to relax in total comfort, learn a new skill, challenge yourself, cut loose a little, or just spend time with friends old and new. All for one low all-inclusive price!
Our Club Atlantis all-gay resort weeks are designed to create the perfect beach vacation in a welcoming gay and lesbian environment. For one very special week, this stunning resort becomes ours — filled with the entertainment, sports, activities, parties and sense of fun that makes an Atlantis vacation extraordinary.

Club Atlantis Cancun All-Gay Resort 2021
May 1 - 8, 2021
Greek Isles All-Gay Cruise 2021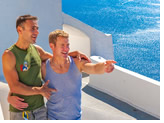 Yes, you can travel this summer! Head to the islands with a brand new all-gay cruise from Athens to the best of the Greek Isles! In seven glorious days on the Med, you'll discover a new island a day and explore Santorini's famed blue-domed villages, ancient ruins in Delos, Corfu's rolling vineyards and the islands' breathtakingly beautiful coastlines.
Onboard we'll thrill you with dazzling Atlantis entertainment, spectacular outdoor parties, and great friends from around the world. It's an incredible new experience designed for both safety and excitement, including mandatory vaccination requirements for all guests and crew.
If you're ready to sail, we'll make it easy with amazing low fares from $999 – our best deal ever for the Med!

Greek Isles All-Gay Cruise 2021
August 15 - 22, 2021
Redefinition Mediterranean Gay Cruise 2021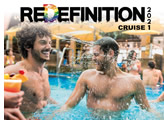 Join us for five days of fun & parties on Travel Gay third edition Italian gay & lesbian cruise on board of Costa Diadema. Enjoy the most beautiful places in Italian Riviera and 5 days of fun in company of of the most Famous Stars, Drag Queens, DJ's, and Gay Performers.
For the third time you can enjoy the main & fanciest Italian gay clubs in one place. Redefinition Cruise has partnered with the most important gay DJs and performers from all over Italy. Gay Village Rome, Drag Factor Rome, COX, Mamamia Tuscany, Disegual La Notte Genova, JOIN the Gap Milan, Red Bologna, Padua Pride Village, Queever Turin, G -break event, and others will join us on cruise, and entertain you! And of course hot Italian gay guys... so are you still thinking about?
Join us for the 3rd edition of Redefinition Cruise, with a completely new itinerary and a hot travel dates! The most beautiful beaches and cities of the Mediterranean await you for 4 nights of pure fun with our EXTRAVAGANT STAFF! We will leave from the marvelous setting of Savona (Genoa), Italy to Barcelona (Spain) & Marseilles (France). On board exclusive private parties only for Redefinition customers....

Redefinition Mediterranean Gay Cruise 2021
September 22 - 26, 2021