Atlantis 30th Anniversary Caribbean All-Gay Cruise 2022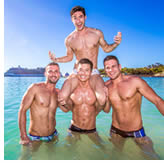 Get onboard the biggest event of 2022 for Atlantis' 30th Anniversary! (Rescheduled from 2021 so we get to stay 29 a little longer.) 5500 guys. Superstar performers. Cutting edge productions. Legendary concerts. Mind-blowing parties. And you! All on the world's largest and most spectacular ship. Sail from Miami on the new Oasis of the Seas with friends from around the world for a superstar-studded festival of endless fun and excitement unlike anything you've ever imagined.

Atlantis finally turning 30 with the greatest production in Atlantis history as we sail the best of the Caribbean for the perfect start to 2022. Get ready for thrills and surprises with a bigger-than-life week packed full of awe-inspiring parties, brilliant performers, great friends, and endless surprises. All onboard the world's biggest ship where exciting new venues, upgraded amenities and a fresh new look make her even better for Atlantis' anniversary celebration. With low fares from $899, we want everyone to join in the fun!

Atlantis 30th Anniversary Caribbean All-Gay Cruise 2022
January 16 - 23, 2022
Vacaya Southern Caribbean All-Gay Cruise 2022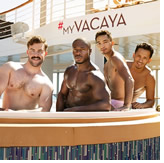 An All-New all-gay Caribbean adventure from VACAYA! We've got a never-before-offered adventure waiting for you and the LGBT+ community! Sailing 7 nights from convenient gay friendly Fort Lauderdale on the beautiful and fully-revolutionized Celebrity Millennium, we're taking you deeeeeeep into the Southern Caribbean to explore two of the most idyllic islands in the world – Aruba and Curaçao! There's no way to get to these islands in 7 nights on a standard cruise. Only VACAYA can take you there. And with this cruise sailing over the Martin Luther King, Jr. Holiday Weekend, it's the perfect way for US-based travelers to maximize vacation time!
And you'll be dazzled by our star-studded onboard entertainment, which has been called out in the press as "VACAYA's best kept secret!" AND… with THIS cruise, we're announcing a myth-busting, game-changing, value-added benefit just for VACAYA cruisers…

Vacaya Southern Caribbean All-Gay Cruise 2022
January 10 - 17, 2022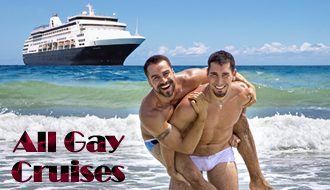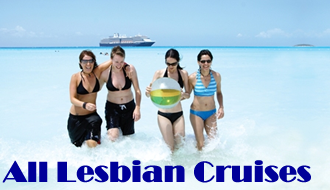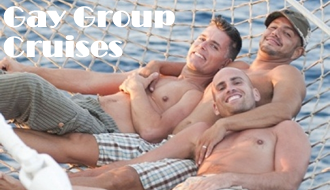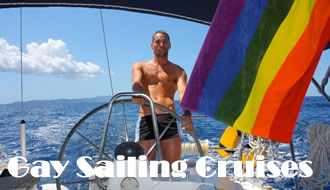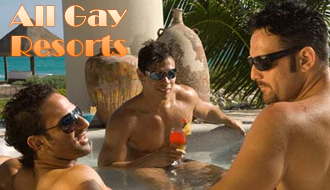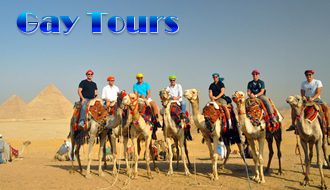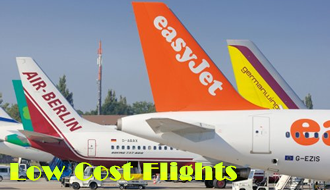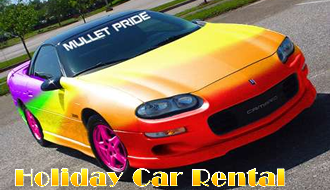 Odyssey Mediterranean - Europe's Largest Gay Cruise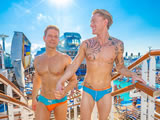 When you're ready for some genuine adventure, get onboard Europe's most spectacular gay cruise for a breathtaking journey from Rome to the Greek Isles, Turkey, and more. Atlantis celebrates 30 years of all-gay vacations in 2021 with the ultimate Mediterranean cruise on the brand new 4200-guest Odyssey of the Seas. We're changing everything you know about sailing on the most technically advanced and outrageously engaging ship ever to sail the Med.
The Atlantis Odyssey Gay Cruise takes you on a journey through some of the world's most fascinating places while dazzling you onboard with a stellar lineup of performers, fantastically inventive parties, and innovative ways to play. It's the perfect combination of thrilling exploration and onboard excitement for nine picture-perfect nights of pure pleasure.

Odyssey Mediterranean - Europe's Largest Gay Cruise
August 29 - September 7, 2021
Croatia Deluxe All-Gay Cruise 2021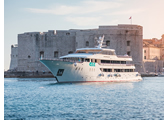 Spend seven unforgettable days cruising on the Adriatic Sea from one island to another, explore beautiful nature, hidden bays and discover divine night clubs in places you will visit. This cruise departs with only gay passengers and gay friendly crew. Small ship all-gay cruise along the charming Croatian coastline and islands on the new and lavishly designed, fully air-conditioned vessel with spacious en-suite cabins. Itinerary includes exciting gastronomical and sightseeing experiences. and visits to Split, Korcula, Mljet, Dubrovnik, Trstenik, Hvar and Bol.
For this trip all you will need is to book your flights to and from Split Croatia, pack and get ready to enjoy seven unforgettable days cruising on the southern Adriatic Sea from one island to another with the small ship cruiser. Relax and let the captain, the crew and a tour manager, take care of you. Mornings you can relax on spacious decks, sunbathe beside the mini pool or refresh yourself in the Adriatic Sea.

Croatia Deluxe All-Gay Cruise 2021
August 14 - 21, 2021
Douro River Portugal Gay Bears Cruise 2021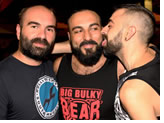 Join us on Cruise4Bears Douro River first All-Bear cruise! 7 amazing days cruising the world's most spectacular wine-growing region in Portugal & Spain. Optional Post-cruise extension to Lisbon Bear Pride 2021 (May 27-30, 2021). Cruise4Bears signature All-inclusive rate includes: 7 nights Douro River gay bears cruise, full-board, 6 tours, beverage package, bear parties, and more!
The scent of dried spices and grass hangs in the air; an intoxicating landscape presents itself with towering slopes and wine terraces of many different shapes, with their plump grapes straining towards the sun. The Douro river gracefully makes its way through what is probably the most spectacular wine region of the world - the birthplace of port. This uplifting view will double your enjoyment of the famous wines.

Douro River Portugal Gay Bears Cruise 2021
May 20 – 27, 2021
Cancun Mexico All-Gay Resort Week 2021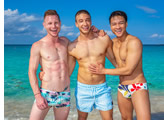 The ultimate gay resort vacation is back in a big way at the new and improved Club Atlantis Cancun for 2021. Atlantis takes over the entire Club Med Cancun resort for an incredible experience on three gorgeous private beaches filled with entertainment, sports, activities, parties, and great friends. There's no better place in the world to relax in total comfort, learn a new skill, challenge yourself, cut loose a little, or just spend time with friends old and new. All for one low all-inclusive price!
Our Club Atlantis all-gay resort weeks are designed to create the perfect beach vacation in a welcoming gay and lesbian environment. For one very special week, this stunning resort becomes ours — filled with the entertainment, sports, activities, parties and sense of fun that makes an Atlantis vacation extraordinary.

Club Atlantis Cancun All-Gay Resort 2021
May 1 - 8, 2021
Venice to Athens Luxury All-Gay Mediterranean Cruise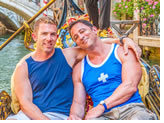 Atlantis returns to the Med in style on the most popular mid-size ship we've ever sailed with an extraordinary journey to some of the Med's most alluring destinations as we sail from Venice to Athens on the magnificent Oceania Riviera. It's Atlantis most deluxe all-gay cruise in years, designed for pure indulgence with 1200 friends from around the world with more exciting options than ever.
Immerse yourself in a journey that takes you from the wonders of Venice to the cliffs of Santorini to the majesty of Istanbul and so much more. Enjoy sumptuous cuisine in five sophisticated restaurants, served in casual elegance and with no extra charges. And let Atlantis entertain you throughout with our stellar signature performers, friendly hosts, and a few perfectly timed parties.

Venice to Athens Luxury All-Gay Mediterranean Cruise
July 9 - 18, 2021
Redefinition Spring Break Mediterranean Gay Cruise 2021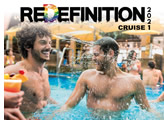 Join us for four days of fun & parties on Travel Gay third edition Italian gay & lesbian cruise on board of Costa Fortuna. Enjoy the most beautiful places in Italian Riviera and 4 days of fun in company of of the most Famous Stars, Drag Queens, DJ's, and Gay Performers.
For the third time you can enjoy the main & fanciest Italian gay clubs in one place. Redefinition Cruise has partnered with the most important gay DJs and performers from all over Italy. Gay Village Rome, Drag Factor Rome, COX, Mamamia Tuscany, Disegual La Notte Genova, JOIN the Gap Milan, Red Bologna, Padua Pride Village, Queever Turin, G -break event, and others will join us on cruise, and entertain you! And of course hot Italian gay guys... so are you still thinking about?
Join us for the 3rd edition of Redefinition Cruise, with a completely new itinerary and a hot travel dates! The most beautiful beaches and cities of the Mediterranean await you for 3 nights of pure fun with our EXTRAVAGANT STAFF! We will leave from the marvelous setting of Savona (Genoa), Italy to the Marseilles (France) & Tarragona (Spain). On board exclusive private parties only for Redefinition customers....

Redefinition Spring Break Med Gay Cruise 2021
April 29 - May 02, 2021