Iceland Luxury Gay Cruise 2020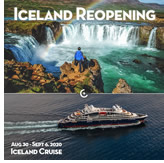 8 Adventurous Days in Enchanted Iceland - Land of Luminosity! VACAYA makes history with the first all-gay circumnavigation cruise (that means we're going all the way around!) of Iceland on the brand new luxurious 5-star Le Jacques Cartier from Ponant Cruises. This is the ultimate voyage of discovery of Iceland and the Arctic Circle – a truly exotic summer adventure on the trail of the Vikings. For 8 days, VACAYA will take you to extreme lands and breathtaking scenery. Glaciers, lava fields, geysers, and steam baths await those with a passion for travel and a love for the finer things in life. Iceland is a destination worthy of all superlatives.

Never before in the history of all-LGBT+ cruising has this level of accessible high-end luxury been offered. And certainly, never to such an exotic destination. Savvy travelers recognize "value" doesn't mean "low price." Instead, value is defined as getting something extraordinary for a great price. And that is exactly what VACAYA's Enchanted Iceland cruise delivers.

Iceland Luxury Gay Cruise 2020
August 30 - September 6, 2020
Vacaya Southern Caribbean All-Gay Cruise 2021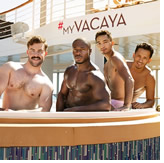 It's VACAYA's first winter escape and we're breaking the mold.. Again! We're pulling out all the stops for our first big LGBT+ Caribbean Cruise! Sailing from San Juan aboard the fabulous Celebrity Summit February 13-20, 2021, this 7-night all-gay cruise to Antigua, Martinique, Saint Lucia, and Barbados is sure to be the winter escape you've been looking for! VACAYA has chartered the entire ship so LGBT+ travelers and their friends have the freedom to express their individuality, make personal connections, celebrate life, rev up, or simply relax… together.
And you'll be dazzled by our star-studded onboard entertainment, which has been called out in the press as "VACAYA's best kept secret!" AND… with THIS cruise, we're announcing a myth-busting, game-changing, value-added benefit just for VACAYA cruisers… the ability to purchase Celebrity's Unlimited Beverage Packages!

Vacaya Southern Caribbean All-Gay Cruise 2021
February 13 - 20, 2021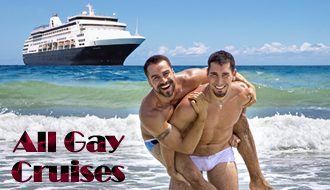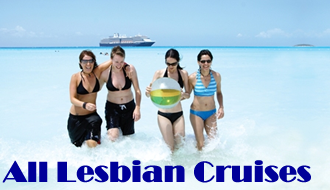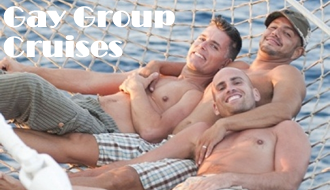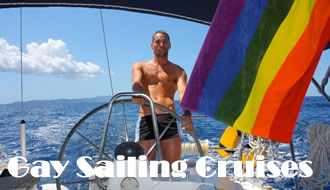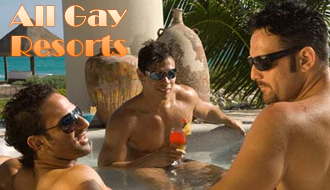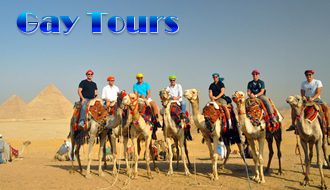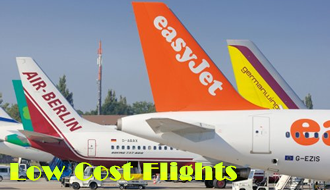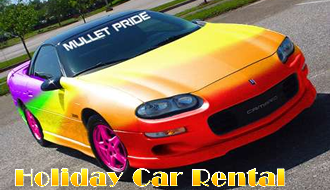 RSVP Caribbean All-Gay Cruise 2021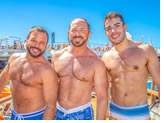 RSVP heads into the future with the cruise you've been waiting for on RSVP first charter aboard the gorgeous Celebrity Infinity. We're heading deep into the Caribbean's most beautiful islands with visits to gay-friendly Curacao, postcard-perfect Aruba, fabulous Labadee, and an overnight in exciting San Juan. With more time to enjoy than ever before at awesome low fares from $1099!
An all-new way to sail awaits 2100 RSVP friends onboard the beautiful Celebrity Infinity, one of the world's top-rated premium ships. Intimate and refreshingly modern at every turn, Infinity offers the perfect setting for relaxing and enjoying all that RSVP has to offer.
This is the new RSVP Caribbean All-Gay Cruise. And you're invited to experience it all in 2021!

RSVP Caribbean All-Gay Cruise 2021
March 6 - 15, 2021
Croatia Deluxe All-Gay Cruise 2020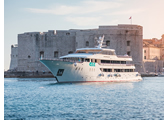 Spend seven unforgettable days cruising on the Adriatic Sea from one island to another, explore beautiful nature, hidden bays and discover divine night clubs in places you will visit. This cruise departs with only gay passengers and gay friendly crew. Small ship all-gay cruise along the charming Croatian coastline and islands on the new and lavishly designed, fully air-conditioned vessel with spacious en-suite cabins. Itinerary includes exciting gastronomical and sightseeing experiences. and visits to Split, Korcula, Mljet, Dubrovnik, Trstenik, Hvar and Bol.
For this trip all you will need is to book your flights to and from Split Croatia, pack and get ready to enjoy seven unforgettable days cruising on the southern Adriatic Sea from one island to another with the small ship cruiser. Relax and let the captain, the crew and a tour manager, take care of you. Mornings you can relax on spacious decks, sunbathe beside the mini pool or refresh yourself in the Adriatic Sea.

Croatia Deluxe All-Gay Cruise 2020
August 15 - 22, 2020
Douro River Portugal Gay Bears Cruise 2021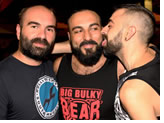 Join us on Cruise4Bears Douro River first All-Bear cruise! 7 amazing days cruising the world's most spectacular wine-growing region in Portugal & Spain. Optional Post-cruise extension to Lisbon Bear Pride 2021 (May 27-30, 2021). Cruise4Bears signature All-inclusive rate includes: 7 nights Douro River gay bears cruise, full-board, 6 tours, beverage package, bear parties, and more!
The scent of dried spices and grass hangs in the air; an intoxicating landscape presents itself with towering slopes and wine terraces of many different shapes, with their plump grapes straining towards the sun. The Douro river gracefully makes its way through what is probably the most spectacular wine region of the world - the birthplace of port. This uplifting view will double your enjoyment of the famous wines.

Douro River Portugal Gay Bears Cruise 2021
May 20 – 27, 2021
Punta Cana All-Gay Caribbean Resort Week 2020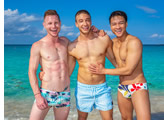 All-new 2020 Punta Cana Club Atlantis Caribbean Gay Resort raises the bar on gay vacations to a new level. This fall, Atlantis returns to take over the entire 5-star Club Med Punta Cana for an epic week of non-stop fun, brilliant entertainment, thrilling activities, engaging sports & activities, awesome parties, and great friends from around the world. It's the biggest all-gay resort in our history, on one of the world's most beautiful private beaches. And it's all ours for this very special week.
Get ready for excitement as 900 friends from around the world come together to play in the perfect private beach setting. Our Punta Cana Club Atlantis Caribbean Gay Resort brings you the stellar entertainment and sizzling parties that make our cruises sensational, but in the relaxed and spacious setting of a private resort.

Club Atlantis Punta Cana All-Gay Resort 2020
October 31 - November 7, 2020
Rome to Venice All-Gay Mediterranean Cruise 2020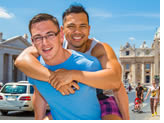 Endless adventure meets non-stop fun on Europe's most playful all-gay cruise next summer! Sail the newly upgraded Celebrity Constellation from Rome to Venice to eight fascinating destinations including Malta, Sicily, Croatia and an overnight in spectacular Mykonos! Onboard we'll dazzle you with endless stellar entertainment, the world's best outdoor parties, and more fun than you ever imagined.
Exotic places meet endless fun when over 2100 guests join us from over 70 different nations, to create the largest and most diverse gay experience in the world. Over half of our guests are from Europe, and big groups travel from Australia, Brazil, and beyond. It's a unique space to revel together, take pride in who we are, explore new cultures, and have fun along the way.

Rome to Venice All-Gay Mediterranean Cruise 2020
August 8 - 17, 2020
Italy & Greece Redefinition Mediterranean Gay Cruise 2020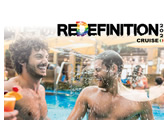 Join us for seven days of fun & parties on Travel Gay third edition Italian gay & lesbian cruise on board of Costa Deliziosa. Enjoy the most beautiful places in Eastern Mediterranean and 7 nights of fun in company of of the most Famous Stars, Drag Queens, DJ's, and Gay Performers.
For the third time you can enjoy the main & fanciest Italian gay clubs in one place. Redefinition Cruise has partnered with the most important gay DJs and performers from all over Italy. Gay Village Rome, Drag Factor Rome, COX, Mamamia Tuscany, Disegual La Notte Genova, JOIN the Gap Milan, Red Bologna, Padua Pride Village, Queever Turin, G -break event, and others will join us on cruise, and entertain you! And of course hot Italian gay guys... so are you still thinking about?
Join us for the 3rd edition of Redefinition Cruise, with a completely new itinerary and a hot travel dates! The most beautiful beaches and cities of the Eastern Mediterranean await you for 7 nights of pure fun with our EXTRAVAGANT STAFF! We will leave from the marvelous setting of Venice to the most "fun Mediterranean ports" and obviously could not miss a full day in Santorini and gay Mykonos! On board exclusive private parties only for Redefinition customers....

Italy & Greece Redefinition Med Gay Cruise 2020
August 22 - 29, 2020