Mediterranean Odyssey Luxury All-Gay Cruise 2024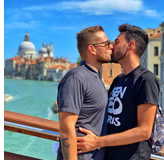 We are teaming up with Atlas Ocean Voyages to charter their brand-new small luxury-expedition ship, the World Traveler exclusively for our Brand g all-gay cruise guests. This remarkable vessel has been exquisitely designed to bring today's discerning luxury travelers extraordinary cultural experiences and adventures to remote and fascinating destinations around the world. Explore. Laugh. Dance. Smile. Relax on this unforgettable adventure of the senses.

We begin our sojourn in Venice, the Northern jewel of Italy, rich in culture and a perfect location to start a 10 day Adriatic & Mediterranean luxury gay cruise adventure, built on a group of 118 small islands that are separated by canals and linked by over 400 bridges and home to many landmarks. The Po Valley opens up to the glorious Adriatic Sea, bridging the gulf between the Italian and Balkan Peninsulas. This northern most arm of the Mediterranean Sea, is home to the Croatian gems, Rovinj and Sibenik as well as the Jewel in the crown, Dubrovnik.

Mediterranean Odyssey Luxury All-Gay Cruise 2024
August 14 – 23, 2024
Oasis Caribbean All-Gay Cruise 2024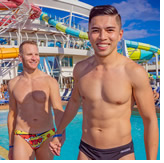 Oasis Caribbean All-Gay Cruise 2024 - The World's Biggest Gay Festival at Sea! Get onboard our all-new edition of the most outrageously gay fun cruise Atlantis has ever created! We're sailing the fantastic Oasis of the Seas from Miami to four thrilling Caribbean islands to create a star-studded festival of pure excitement unlike anything you've ever imagined.
There's something for everyone when you step onboard Oasis of the Seas — the world's largest and most exhilarating cruise ship. Join 5400 gay guys from around the world for seven fabulous nights packed full of awe-inspiring parties, superstar performers, great friends, and endless surprises. There's nothing like the Atlantis January cruise on sea or land. You have to experience this one for yourself.

Oasis Caribbean All-Gay Cruise 2024 - World's Largest Gay Cruise
January 21 - 28, 2024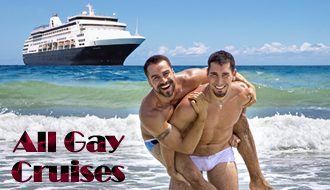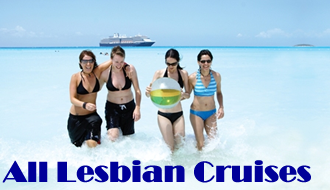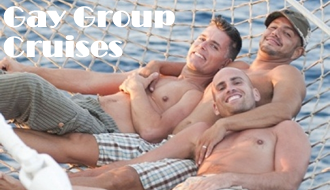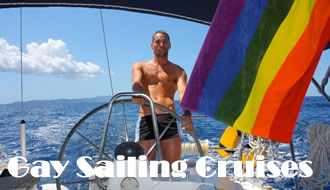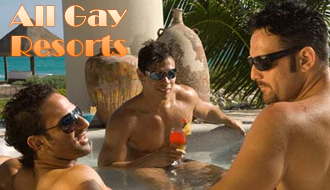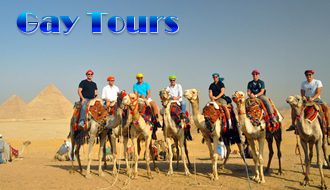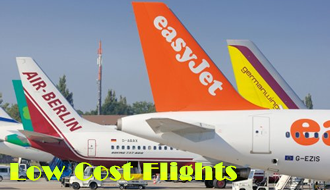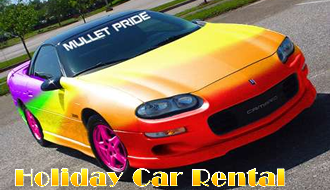 Prague & Legendary Danube All-Gay Cruise 2024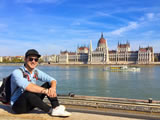 10-day all-gay adventure starting in one of Europe's most attractive cities - Prague! Featuring 7-night deluxe all-gay cruise from picturesque Passau to Linz, Melk, Vienna, Bratislava and ending in Budapest, Hungary. Your all-gay all-inclusive, guaranteed full ship charter adventure begins in Prague, where you'll enjoy two days in one of Europe's most beautiful and best-preserved cities. Prague's medieval center remains a beautiful mixture of cobblestone pathways and Gothic cathedrals. From Prague we travel to one of Europe's most fabled rivers, the Danube.
Your all-gay deluxe cruise journeys from picturesque Passau to Melk, Vienna, Bratislava and culminates in in the vibrant Hungarian city of Budapest, one of Europe's hottest destinations. On board the brand new gorgeous Amadeus Nova, you will be pampered by a crew of forty in an atmosphere of total relaxation.

Prague & Legendary Danube All-Gay Cruise 2024
August 27 - September 05, 2024
Croatia Deluxe All-Gay Cruise 2024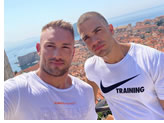 Spend seven unforgettable days cruising on the Adriatic Sea from one island to another, explore beautiful nature, hidden bays and discover divine night clubs in places you will visit. This cruise departs with only gay passengers and gay friendly crew. Small ship all-gay cruise along the charming Croatian coastline and islands on the new and lavishly designed, fully air-conditioned vessel with spacious en-suite cabins. Itinerary includes exciting gastronomical and sightseeing experiences. and visits to Split, Korcula, Mljet, Dubrovnik, Trstenik, Hvar and Bol.
For this trip all you will need is to book your flights to and from Split Croatia, pack and get ready to enjoy seven unforgettable days cruising on the southern Adriatic Sea from one island to another with the small ship cruiser. Relax and let the captain, the crew and a tour manager, take care of you. Mornings you can relax on spacious decks, sunbathe beside the mini pool or refresh yourself in the Adriatic Sea.

Croatia Deluxe All-Gay Cruise 2024
July 27 - August 03, 2024
Singapore to Bangkok Asia All-Gay Cruise 2023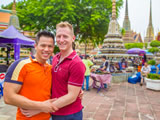 Atlantis returns to Asia in a big way in 2023 with an all-new, all-gay cruise from Singapore to Bangkok. In 9 magical nights, you'll explore five of the world's enthralling destinations from island paradises to thriving metropolises to fascinating temples. All as we sail the magnificent Norwegian Jewel, recently upgraded in every way and the perfect ship for exploring and enjoying all that Atlantis has to offer. Get onboard this once in a lifetime exotic adventure for 2300 guys from all corners of the planet.
Singapore welcomes all. A tiny but mighty nation-city of endless wonder, and innovation. From fascinating iconic architecture to the world's best shopping to streets packed with history and charm. And then there's the food! No place on earth has more delectable choices at all levels than Singapore. Except maybe Bangkok!

Singapore to Bangkok Asia All-Gay Cruise 2023
November 11 – 20, 2023
Norwegian Fjords Gay & Bears Group Cruise 2024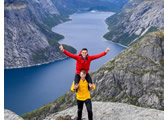 Experience Norway's unspoiled nature from Scandinavia's gay capital. Norwegian Fjords gay & bears cruise for sure will amaze with spectacular scenery and unique sights, a Fjord cruise is an experience like no other. Travelling along the western coast of Norway the landscape varies from picturesque to breath-taking. Prepare to be enthralled at the scenery that accompanies these deep water fjords; narrow inlets that have been cut from millions of years of ancient glacier activity.
Are you undecided about where to go on your cruise and want a vacation away from all the commotion? A cruise to the Norwegian Fjords is what you are looking for: a spectacle of nature between fairy tale and poetry. Protected by UNESCO World Heritage, the Norwegian Fjords are a masterpiece of mother nature: sea inlets that sneak into the coast, sometimes for several miles, flooding the valleys that were once occupied by glaciers.

Norwegian Fjords Gay & Bears Group Cruise 2024
June 08 – 15, 2024
Wonders of Mekong River - Vietnam & Cambodia Cruise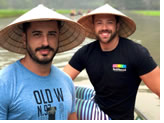 Join Happy Gay Travel & Source Journeys for our Luxury Gay Cruise & Tour through Vietnam and Cambodia. From its peak high up in the Tibetan Plateau, the powerful Mekong River courses 3,000 miles through Asia. Immerse yourself in exploring ancient traditions as you embark on an unforgettable journey through Southeast Asia.
Ho Chi Minh City offers a mixture of old and new, while the Mekong teems with colorful floating markets, ancient pagodas, rain forests, and mementos of its French Colonial past. Along the way, learn more about the culture of each country, marvel at the spectacular scenery, and interact with local people. In colorful Siem Reap, you'll explore the vast UNESCO-designated jungle temple complex of Angkor Wat, one of the most famous and recognizable monuments in the world.

Wonders of Mekong River - Vietnam & Cambodia Cruise
October 17 - 29, 2023
Treasures of Egypt Luxury Gay Tour & Nile Cruise 2023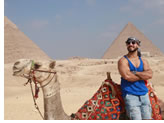 A land and Nile River expedition in the footsteps of the Pharoes. Happy Gay Travel & Source Journeys invites you to experience a once-in-a-lifetime journey to Egypt. The Great Pyramids of Giza and other treasures of Egypt have beckoned travelers for more than two millennia. On this luxury small gay group journey, visit venerable tombs and temples to piece together the life and times of one of the world's greatest ancient civilizations. Visit bustling Cairo, the Great Pyramids, the Sphinx, and the new Grand Egypt Museum, home to the world's largest collection of antiquities, including artifacts recovered from the great Tutankhamen's tomb.
Cruise the fabled Nile in style — like the pharaohs once did — on the luxurious Sanctuary Retreats Sun Boat III, disembarking at iconic sites as well as little-known temples. Ride like a local on camelback and sail in a felucca on the Nile. Go off the beaten path, flying to Abu Simbel, one of the most awesome monuments of ancient Egypt.

Treasures of Egypt Luxury Gay Tour & Nile Cruise 2023
December 07 – 16, 2023