Puerto Vallarta Mexico All-Gay Resort 2022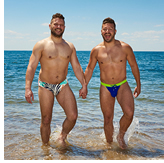 VACAYA is heading to gay Puerto Vallarta! Just when you thought VACAYA couldn't make our Mexico Resort vacation any better, we upped the game yet again by bringing the party to PV! Puerto Vallarta has long been considered the most welcoming and LGBT-friendly destination in the country, dubbed the "San Francisco of Mexico." And VACAYA's got the PERFECT occasion and the PERFECT resort to experience all it has to offer… the all-new HILTON VALLARTA RIVIERA!

Take your pick of big gay nightclubs, intimate cocktail lounges, international cuisine, fabulous shopping, and more all within the historic Zona Romántica of PV (that's the city's gay area, for all you PV newbies), which is less than 10 miles away from our resort! For the adventurous, PV offers a variety of fun outdoor experiences from horseback riding and ATVs to jungle trekking and hot springs. Play at the resort all day and night with friendly parties, star-studded entertainment, Halloween costume contests, pop-up performances, and more new friends than you can count!

Puerto Vallarta Mexico All-Gay Resort Week 2022
October 29 - November 05, 2022
Vacaya Caribbean All-Gay Cruise 2023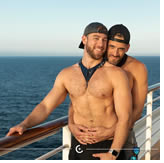 Vacaya's 5th Birthday Bash! In 2023, VACAYA is turning FIVE and we're going ALL OUT to celebrate with an incredible way to experience the Caribbean as we sail roundtrip from beautiful and uber-LGBT-friendly Fort Lauderdale with EVERYBODY UNDER THE SUN! In honor of our 5 years, you'll experience the very best of 5 different countries – one fabulous playground after another for each year: the United States, Mexico, Belize, Honduras, and Grand Cayman.
In the world of charter cruising, there is one class of ship that rises above the rest – the Solstice Class from Celebrity Cruises. And we are THRILLED to take the step up from Millennium Class ships (which have been tremendous for us with Summit and Millennium) to the Solstice Class's stunning Reflection! Reflection is a perfect vessel for everything we do in bringing people together. And needless to say, but this will be our BIGGEST CELEBRATION yet!

Vacaya Caribbean All-Gay Cruise 2023
February 12 - 19, 2023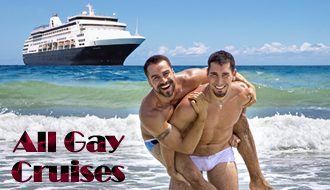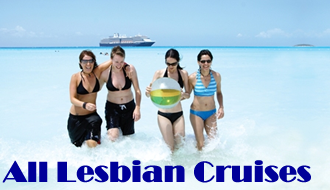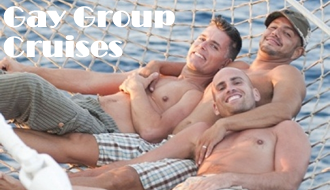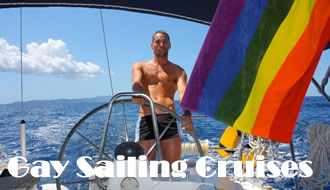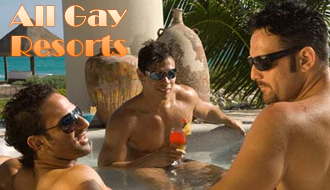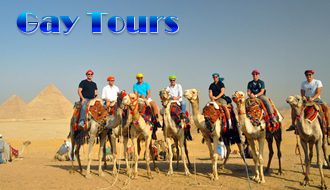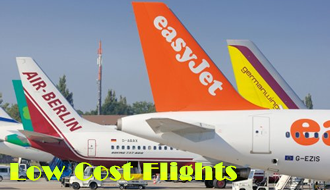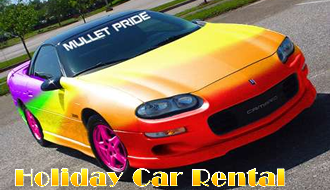 Prague & Legendary Danube All-Gay Cruise 2023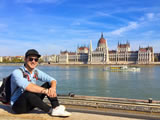 10-day all-gay adventure starting in one of Europe's most attractive cities - Prague! Featuring 7-night deluxe all-gay cruise from picturesque Passau to Linz, Melk, Vienna, Bratislava and ending in Budapest, Hungary. Your all-gay all-inclusive, guaranteed full ship charter adventure begins in Prague, where you'll enjoy two days in one of Europe's most beautiful and best-preserved cities. Prague's medieval center remains a beautiful mixture of cobblestone pathways and Gothic cathedrals. From Prague we travel to one of Europe's most fabled rivers, the Danube.
Your all-gay deluxe cruise journeys from picturesque Passau to Melk, Vienna, Bratislava and culminates in in the vibrant Hungarian city of Budapest, one of Europe's hottest destinations. On board the gorgeous Amadeus Silver III, you will be pampered by a crew of forty in an atmosphere of total relaxation.

Prague & Legendary Danube All-Gay Cruise 2023
August 12 - 21, 2023
Croatia Deluxe All-Gay Cruise 2023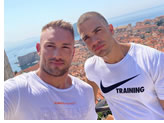 Spend seven unforgettable days cruising on the Adriatic Sea from one island to another, explore beautiful nature, hidden bays and discover divine night clubs in places you will visit. This cruise departs with only gay passengers and gay friendly crew. Small ship all-gay cruise along the charming Croatian coastline and islands on the new and lavishly designed, fully air-conditioned vessel with spacious en-suite cabins. Itinerary includes exciting gastronomical and sightseeing experiences. and visits to Split, Korcula, Mljet, Dubrovnik, Trstenik, Hvar and Bol.
For this trip all you will need is to book your flights to and from Split Croatia, pack and get ready to enjoy seven unforgettable days cruising on the southern Adriatic Sea from one island to another with the small ship cruiser. Relax and let the captain, the crew and a tour manager, take care of you. Mornings you can relax on spacious decks, sunbathe beside the mini pool or refresh yourself in the Adriatic Sea.

Croatia Deluxe All-Gay Cruise 2023
July 29 - August 05, 2023
Mediterranean Gay Bears Cruise 2022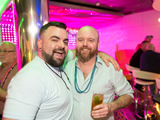 Join us on Cruise4Bears European Bears gay group cruise as we set sail straight after the Sitges Bears Week 2022 (September 2 - 11, 2022) on World's Largest Royal Caribbean's packed with activities Brand new Wonder of the Seas to Western Mediterranean! From the High Renaissance to high fashion and from a fascinating heritage to fantastically chic beaches, the Mediterranean has it all. Enjoy the very best that Europe has to offer on our European Gay Bears Mediterranean cruise.
Stand in awe before Spanish landmarks, Italian landscapes, and French icons that echo the history-changing moments that once happened there. Climb up inside the spires of Gaudí's Sagrada Familia Cathedral in Barcelona, whisper in awe in the Sistine Chapel, and discover French Marseilles.

Mediterranean Gay Bears Cruise 2022
September 11 – 18, 2022
Corfu Greece Ionian Islands All-Gay Cruise

Discover the myths that are hidden behind the history of every Greek island, by having your holidays in Greece combined with our breathtaking Corfu all-gay cruise. A gay cruise in the Ionian islands means admiring the magnificent landscapes between white cliffs and turquoise waters while disconnecting and enjoying a relaxing holiday, rocked by the sun.
The Ionian Islands are an emerald scattering of seven main islands – Ithaca, Corfu, Kefalonia, Lefkada, Paxos and Kythira – found off the west coast of mainland Greece. The region is famed for pristine beaches, the unforgettable blue of the sea, and the lush Mediterranean landscape. Several lesser-known smaller islands make up this paradise cluster. This trip is best suited for those who want to set sail for discovery, heritage and historical sightseeing, the best of nature and deserted beaches. Join us for sightseeing & relaxation on Greek Ionian Islands Corfu all-gay cruise!

Corfu Greece Ionian Islands All-Gay Gulet Cruise
July 22 – 29, 2023 & September 2 - 9, 2023
Wonders of Mekong River - Vietnam & Cambodia Cruise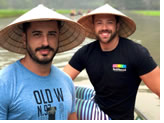 Join Happy Gay Travel & Source Journeys for our Luxury Gay Cruise & Tour through Vietnam and Cambodia. From its peak high up in the Tibetan Plateau, the powerful Mekong River courses 3,000 miles through Asia. Immerse yourself in exploring ancient traditions as you embark on an unforgettable journey through Southeast Asia.
Ho Chi Minh City offers a mixture of old and new, while the Mekong teems with colorful floating markets, ancient pagodas, rain forests, and mementos of its French Colonial past. Along the way, learn more about the culture of each country, marvel at the spectacular scenery, and interact with local people. In colorful Siem Reap, you'll explore the vast UNESCO-designated jungle temple complex of Angkor Wat, one of the most famous and recognizable monuments in the world.

Wonders of Mekong River - Vietnam & Cambodia Cruise
October 17 - 29, 2023
Treasures of Egypt Luxury Gay Tour & Nile Cruise 2023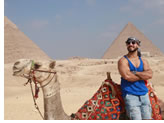 A land and Nile River expedition in the footsteps of the Pharoes. Happy Gay Travel & Source Journeys invites you to experience a once-in-a-lifetime journey to Egypt. The Great Pyramids of Giza and other treasures of Egypt have beckoned travelers for more than two millennia. On this luxury small gay group journey, visit venerable tombs and temples to piece together the life and times of one of the world's greatest ancient civilizations. Visit bustling Cairo, the Great Pyramids, the Sphinx, and the new Grand Egypt Museum, home to the world's largest collection of antiquities, including artifacts recovered from the great Tutankhamen's tomb.
Cruise the fabled Nile in style — like the pharaohs once did — on the luxurious Sanctuary Retreats Sun Boat III, disembarking at iconic sites as well as little-known temples. Ride like a local on camelback and sail in a felucca on the Nile. Go off the beaten path, flying to Abu Simbel, one of the most awesome monuments of ancient Egypt.

Treasures of Egypt Luxury Gay Tour & Nile Cruise 2023
August 02 - 09, 2022