Sitges

Number of rooms: 77
Rate range: From 51 EUR (per room per night)
Owned/Managed by: Hotel El Cid
Clientele: Straight Friendly
Located right in the heart of town and a five minute saunter downhill to the beach, the El Cid provides basic, clean and eminently affordable accommodation at a price to suit most holiday budgets. Opulent? No. Luxurious? Hardly. But the property is well maintained, conveniently located and perfectly comfortable.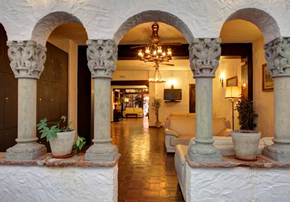 Before we lash on with all the facts and figures about this perennially popular almost exclusively gay Sitges hotel, we're certainly not going to make out that a holiday at the El Cid represents a week or two wallowing in unadulterated luxury. That said, if you're working to a budget and would rather keep more of your hard earned pennies in your pocket to spend on having a good time, then you'll be more than satisfied with this clean, comfortable Sitges hotel.
Staying at the El Cid means that you're smack bang in the middle of town, so almost everywhere you might want to go to is within easy walking distance, including the town's best bars, clubs and restaurants, with the beach no more than a relaxing five minute walk away.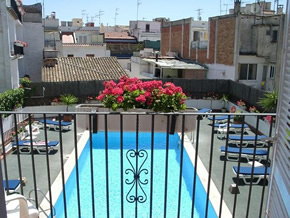 Hotels like this one don't tend to offer a glittering array of top class facilities but, fairly unusually for a property in the middle of town, there is a swimming pool surrounded by sunbathing terraces with free sunbeds provided. There's also a decent bar (phew!), a very spacious lounge and a dining room which is where continental breakfast, included in your holiday price, is served. And yes – if the thought of negotiating a steep staircase in the wee small hours after a night on the town worries you, there are a couple of lifts as well.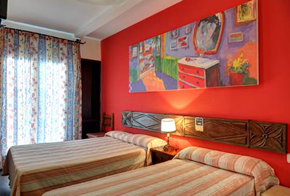 All rooms have an ensuite bathroom and a balcony, while general facilities include a pool surrounded by a terrace with complimentary sunloungers, a bar, a spacious lounge and a dining room where your continental breakfast will be served.
Singles who want a bit of extra space can choose to receive a twin room for their sole use, and there are a couple of lifts so you don't have to negotiate the staircase after a hard day's sunbathing or a hard night's partying.
All in all, great value in a superb location.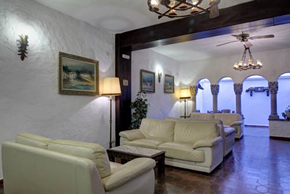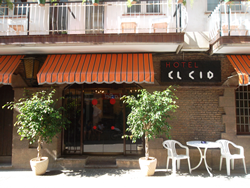 Location: Charming, characteristic hotel, located in the town centre and 250 metres from the beach.
Hotel facilities: The hotel has a large and comfortable lounge area, bar service, TV room, swimming pool and solarium area. Furthermore, the hotel is clean and the staff is friendly and efficient.
Room facilities: All rooms are comfortable and reasonably sized and provided with en-suite bathroom and terrace.