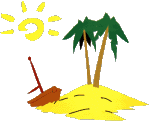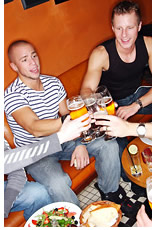 One of the best things about holidaying in Sitges is the high quality and range of cafés and restaurants available. Restaurants serving Catalan and regional Spanish dishes abound, but there are plenty of other restaurants serving international cuisines to suit every taste, including Thai, Japanese, Indonesian, French and Chinese. Vegetarians are not particularly well catered for, although options for non-meateaters are gradually increasing.
There are a number of restaurants frequented mainly by gay men. Few of these are cheap, with a main course costing from 12 to 25 Euros (£8 to £16). Note that the price you pay may be 10% more than the price quoted, as it seems to be common practice to give prices excluding IVA (the Spanish equivalent of our VAT).
Beware seasonal variations in opening hours - some do lunch as well as dinner, others don't - so do check before setting off or call in during the day and book ahead.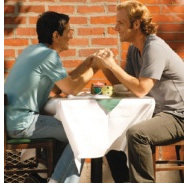 If you want a special night out it really makes sense to ring and reserve. At the height of Summer the streets of Sitges are clogged with visitors traipsing unhappily from place to place unable to find a table at short notice.
As few restaurants are non-smoking, you may find your meal is spoiled by thoughtless diners' smoke.
The following restaurants are either gay-owned or gay-friendly and offer good value for money and great food. Map references refer to the location of the restaurant on our Restaurant Map.
Gay Restaurants & Café's in Sitges

Name

Address

Map Location

Description

Major, 33

Taco, 16

Paseo de la Ribera, 33

Sant Pere, 24-26

Caretta, 21

Psg de la Ribera, 16

Mossen Felix Clara, 3

Psg Ribera, 10

Plz Industria

Sant Bonaventura, 5

Paseo Ribera, 1

Sant Pere, 3

Sant Pere, 26

Bonaire, 26

Bonaire, 28

Psg Ribera, 6

Marquis de Mont Roig,11-13

Bonaventura, 17

Joan Tarrida , 18

Caretta, 10/ Pau Barrabeitg, 7

San Gaudenci, 9

Joan Tarrida 2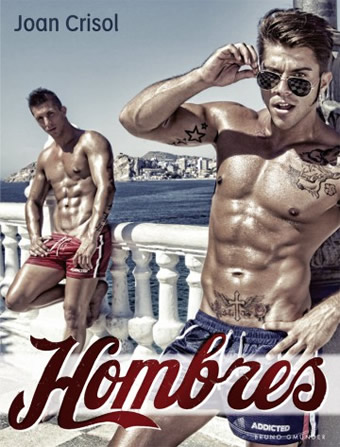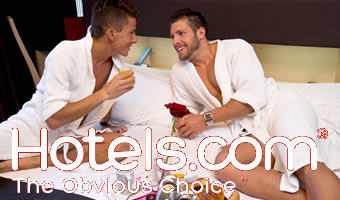 Check hotel prices, availability and book hotel with instant confirmation:
Hotels in Sitges
Hotels in Sitges & Around
Sitges Hotels & Apartments

Or check other our partners
listed at our links pages.