Sitges

Number of rooms: 23
Rate range: From 39 EUR (per room per night)
Owned/Managed by: Philippe & André
Clientele: Straight Friendly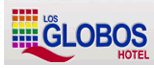 The Los Globos Hotel Sitges, a charming very gay friendly hotel which is open the whole year round, permit you to enjoy Sitges and Barcelona.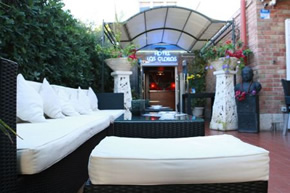 Ideally located in the heart of a calm residential neighbourhood of Sitges, right next to the beaches and the ocean breeze, and just a 300 meters walk away from the animated center of Sitges, the hotel can be reached by strolling on the maritime promenade.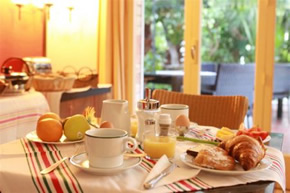 • Spacious rooms with a terrace or a private garden
• Newly renovated rooms offer you comfort and wellness
• An extra large buffet that will delight all breakfast fans
• Have breakfast or drinks and relax in the shade of the exotic terrace, the terrave lounge bar
• Free wifi internet access in the entire hotel
• Free parking that is easy to find
• Pets accepted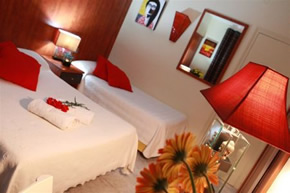 The Hotel Los Globos offers 23 rooms with fully equipped bathroom - 17 rooms with private balcony, 6 room with private garden or view on the Mediterranean back country.
Every room has been entirely renovated and redecorated offering an international extra spirit comfort.
Every room is equipped of a reversible heating system, air-conditioning and satelite T.V., and safety deposit, hairdryer.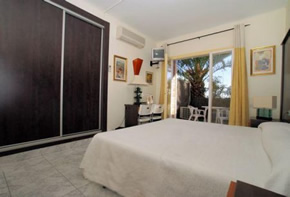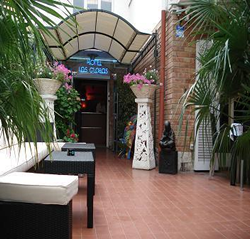 Location:

Located in a quiet leafy suburb, about a ten minute walk to the town centre and just a couple of minutes from the promenade.
Hotel facilities: The property features a terrace connecting to the lounge, where guests can unwind while having breakfast, sipping a drink or reading a nice book.
Room facilities: All Los Globos rooms are comfortably furnished and equipped with air conditioning, television and safe deposit box and have a balcony or garden terrace.