Sitges

Number of rooms: 60
Rate range: From 60 EUR (per room per night)
Owned/Managed by: Hotel Romantic
Clientele: Straight Friendly

Probably the most famous hotels in all Sitges, these two properties have been part of the fabric of the Sitges gay scene for ages and, as such, attract loyal customers from all over the world. The Hotel Romantic has a large and loyal gay following, with many clients returning year after year to enjoy the friendly service.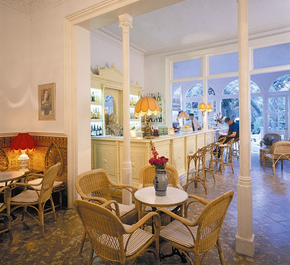 The hotel occupies three neighbouring villas built in the late 19th century and has managed to retain a feeling of 'old world charm'.
Located just a few minutes from the centre of town and no more than about five minutes' walk from the beach, the Romantic's delightful 19th century exterior is mirrored by its interior of mosaic floors, chandeliers, sculpture, painting and pottery, much of it- according to Sitges legend - donated by impoverished artists in days of yore in lieu of paying their bill. Don't try that one yourself, by the way. Times have changed!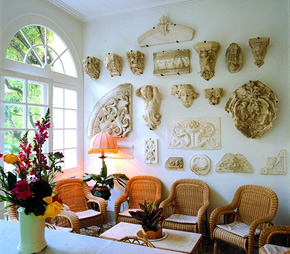 This artistic heritage is evident not only in the Romantic's public rooms but also in its bedrooms, all of which are different. Some are larger than others, some have balconies while others don't, most of rooms have an ensuite bathroom. Single rooms, incidentally, are interior with almost no natural light, so if you're travelling solo you'll need to bear this in mind. Air conditioning, sadly, is not on the agenda at either hotel, but all rooms come equipped with electric fans which in most cases are those big ceiling mounted affairs.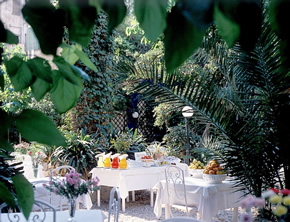 The bar at the Romantic is one of the town's best-loved drinkeries (inexpensive, well-stocked and friendly) and you'll love the mature gardens where you can enjoy your breakfast of a morning or a bit of early evening boozing to set you up for a night out.
Just opposite the Romantic is where you'll find the Hotel de la Renaixenca. Similar to the Romantic, although not quite as ornately decked out, the Renaixenca offers a higher degree of privacy in that it has no reception or restaurant facilities. Instead, these are provided at the Romantic. There is, nevertheless, an intimate little bar, a wonderful garden (complimentary sunbeds provided) and a great suntrap of a roof terrace which, we're reliably informed by a number of satisfied customers, can at times become a little cruisy.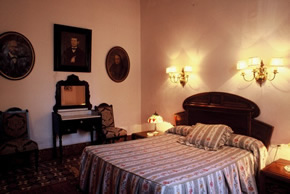 Maid service is the same, whichever property you choose: daily cleaning, daily towel change and twice-weekly linen change. We strongly recommend that you rent a safety deposit box from reception and, while we're on the subject of security, it shouldn't be a problem taking people home with you if you fancy a bit of the other, but you may be asked to sign them in.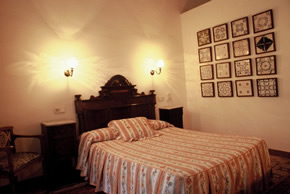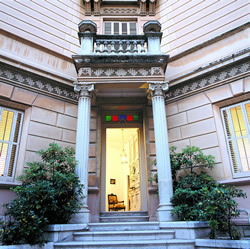 Location:

Charming artistically decorated hotels in the heart of Gay Sitges in the very heart of the old town.
Hotel La Renaixenca is mostly for gay men with rooftop sun terrace.
Hotel facilities: The Romantic Hotel boasts a lovely outside garden, where breakfast is served. In the evening, the bar and gardens make for a very popular pre dinner watering hole!
Room facilities: Rooms with private or shared bath/shower, some with balcony.