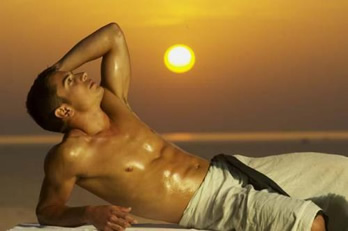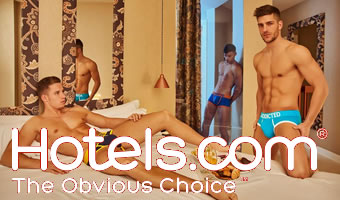 Welcome to the gay capital of the Mediterranean !
An island made by Gods for people.
Who has nothing to say about Mykonos, who has not swam in its vast boundless blue waters, has not yet lived unforgettable moments...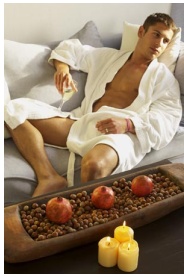 Mykonos, the sea, the sky, the sun, the hospitality, the fun, the harmony, the charm. A never-ending real myth surrounding us, something special, challenging you to live it, taste it, relish it.
A barren island, arid, burned by the sun but full of golden beaches and crystal waters. The white color, the stone and the scattered mountains will stay as indelible memories in your mind.
The natural elements are vivid and strong, filling you, guiding you in new sensations; the air, the sun, the moon are the eternal guides.
The harmony of the Mykonian architecture is really astonishing. The location and the way the town of Mykonos was built -inside the Northern eye- the port, the particular colors, turn it into an exceptional masterpiece. No man and no plan would be able to create something so unique. The feeling of getting lost in the alleys is fascinating. The exit to the seashore is where we end our walk, with a glass of ouzo and the view of the boats.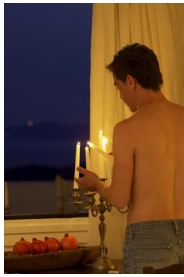 When you walk you feel you just know everyone though you don't know why...perhaps because you wave and they wave back. As if you had grown up in this neighborhood. Everything is simple, familiar, hospitable. A warm and relaxing atmosphere. You'll learn that hospitality and a hug are things you can take with you and carry forever.
And when the sun sets the mood changes. The rhythm becomes vibrant, fast, full of fantasy and intensity. You can experience everything you want, as much as you want it, as much as you can handle it. Everything is nearby, just beside you, you only make the choice...